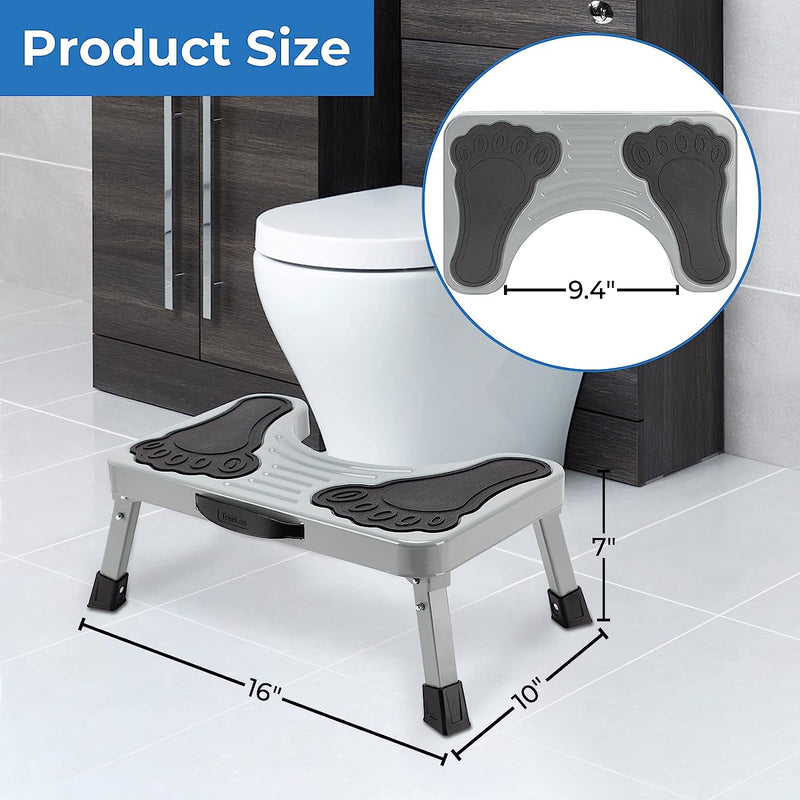 Comfortable: Use our toilet foot stoolsitting with your knees higher than your hips help your pooing reduce strain and time spent.

Natural: Use poop stool changes body position to be more in line with what is natural for humans for defecation.

Healthy: Use toilet foot stool for both the prevention and treatment of constipation, straining, bloating, hemorrhoids, and fissures.

Sizing: This 7 inches sturdy metal toilet stool is the standard toilets and comfortable height for most people, 14 inches wide with non-slip rubber foot pad.

Easy to Use: Collapsible foot leg, saving your installation time and bathroom space, you can rinse directly with water, simple and convenient.

Wide:16" Height:7" Dep:10"