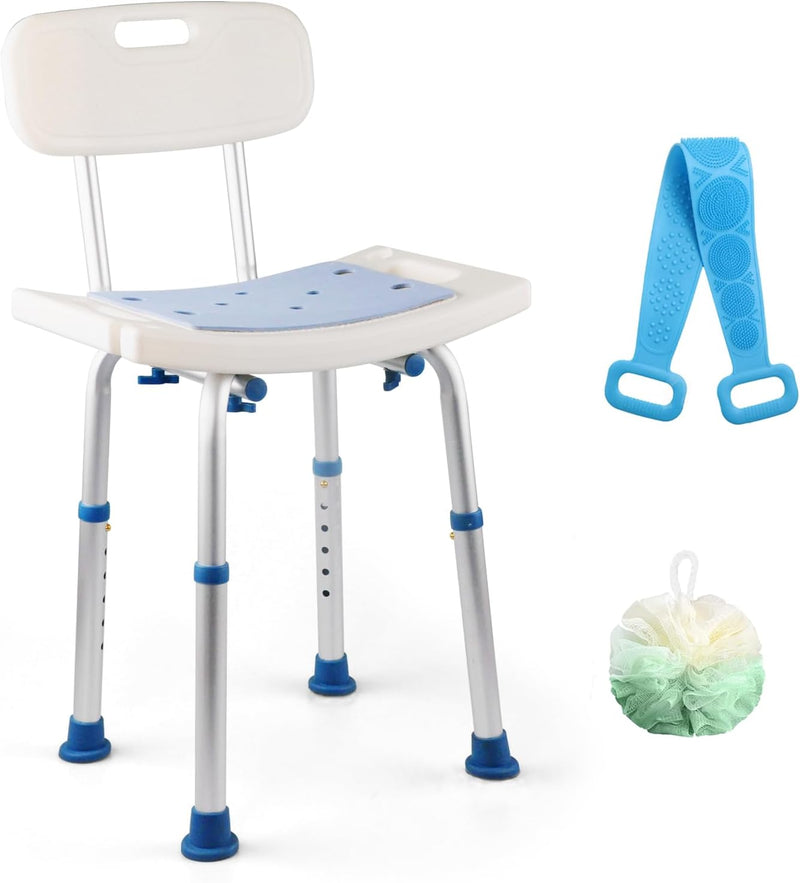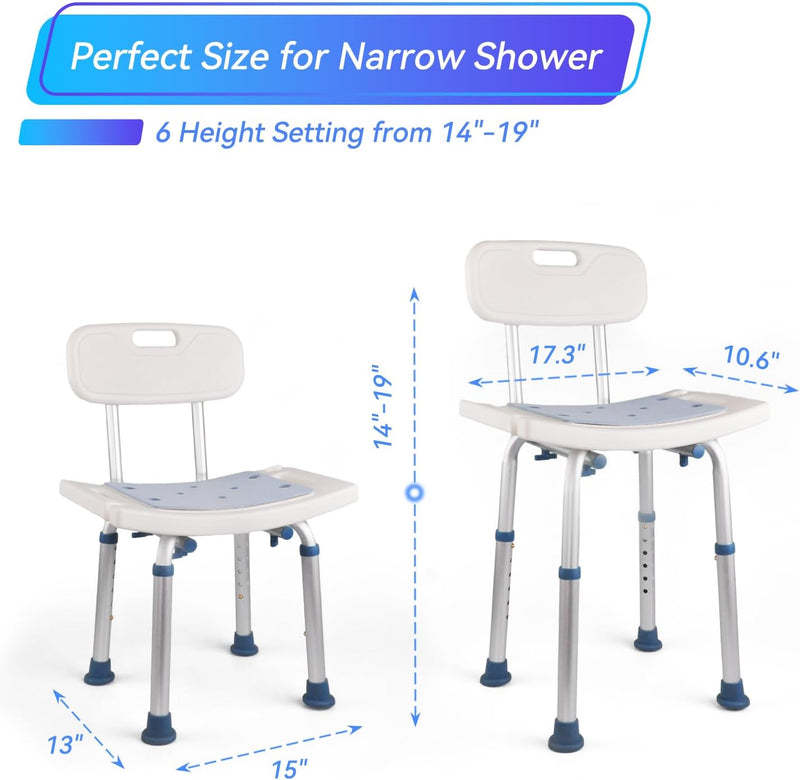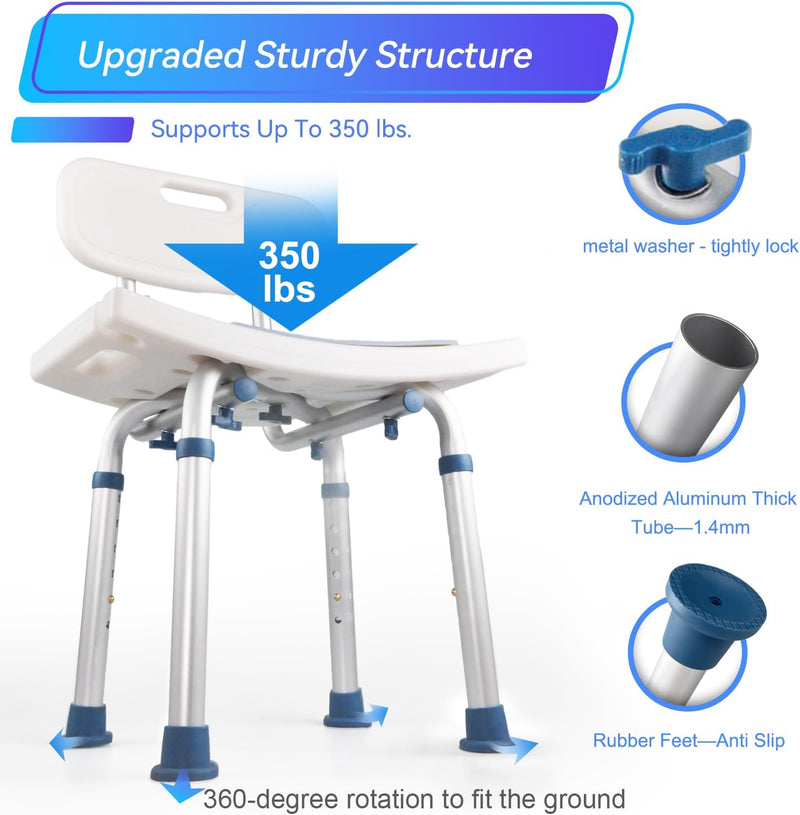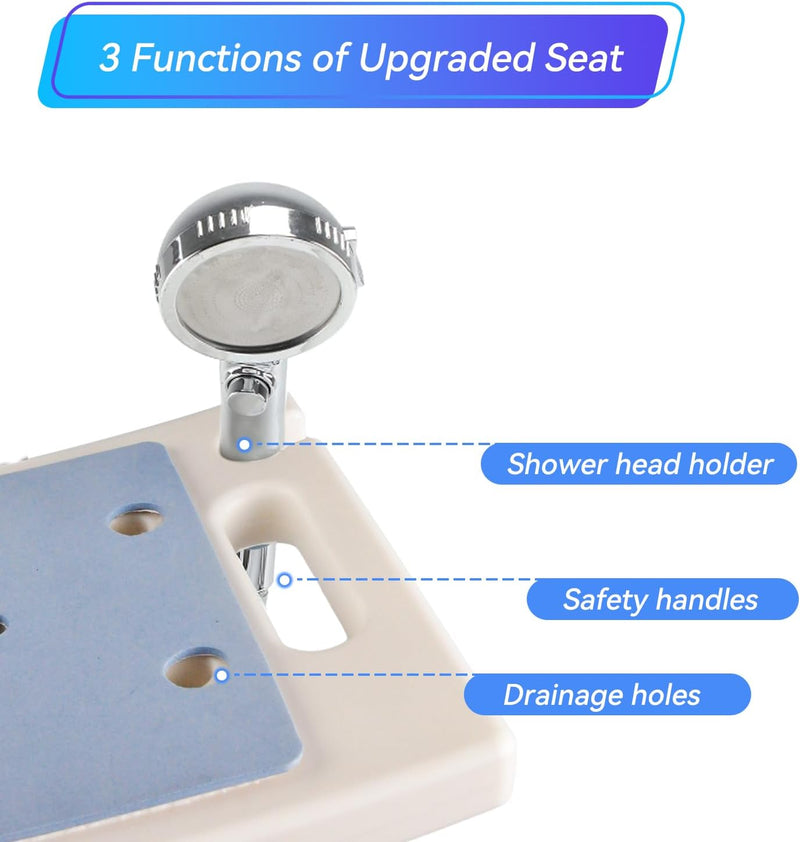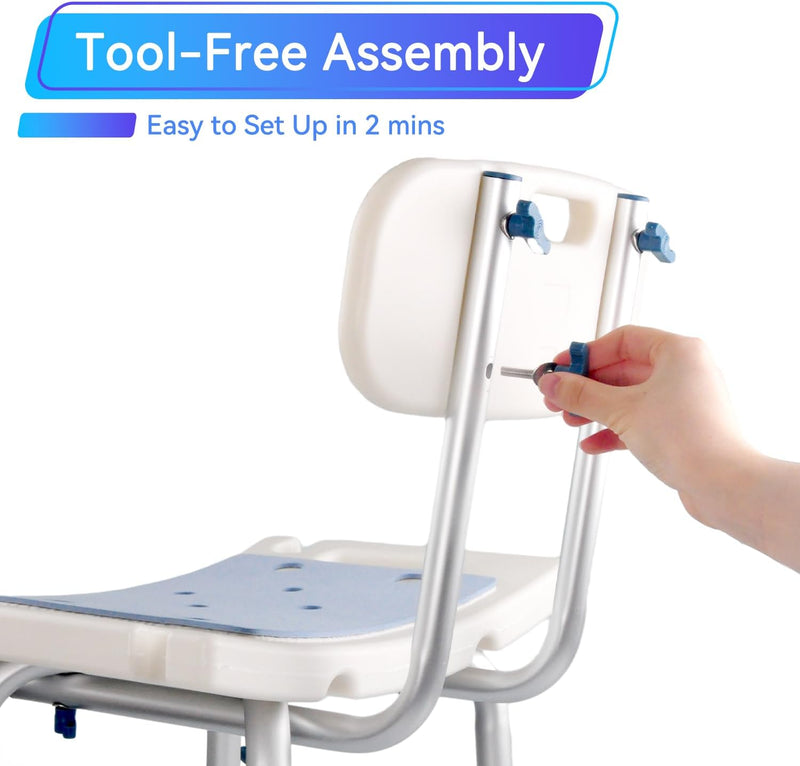 Aluminium

✔️【Multi-Use Shower Chair】Shower stool or shower chair? It's up to you! Icedeer 2 in 1 shower chair for narrow shower is of perfect size (17.3''*10.6''), and height is adjustable (14''-19"). If you install the shower chair with back, you will get more support when taking a shower or shaving your legs.

✔️【Sturdy and Stable Shower Seat】1.4mm thick aluminum tubes allow shower chairs to support up to 350 lbs. The sloping legs provide excellent stability for the shower chair. The strong suction non-slip rubber feet adhere tightly to the ground to avoid slipping.

✔️【Upgraded Bath Chair】 Icedeer add a shower head holder to this shower chair for inside shower to avoid lifting the shower head when you suffer from arm soreness. Handles are helpful for seniors when standing. Drain holes allow water to drain and keep water from accumulating on the panels to keep the shower seat for inside shower clean and dry.

✔️【Free Gifts】Who says that we gonna ignore people who want to take a bath leisurely in the bathtub? Each Icedeer shower seats for seniors additionally provides you with a soft bath sponge to help you gently exfoliate and cleanse your skin pores, and a silicone shower brush to help you massage and clean the back to provide maximum comfort.

✔️【Tool-Free Assembly】Easy to assemble in 2 minutes without any tools. Icedeer adjustable shower stool is also great as a gift for someone in need. Any questions, just feel free to contact us.