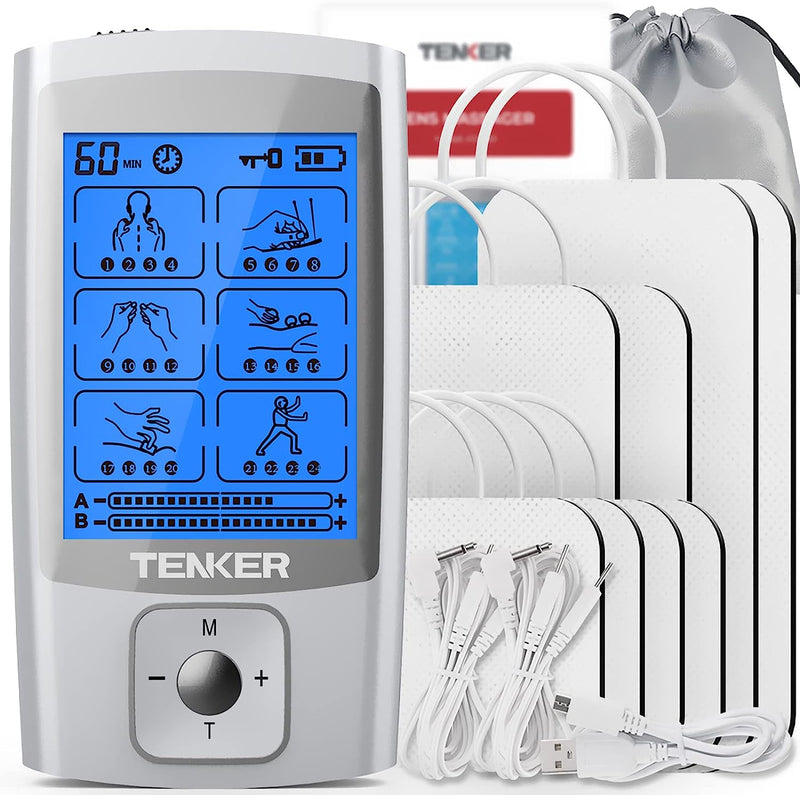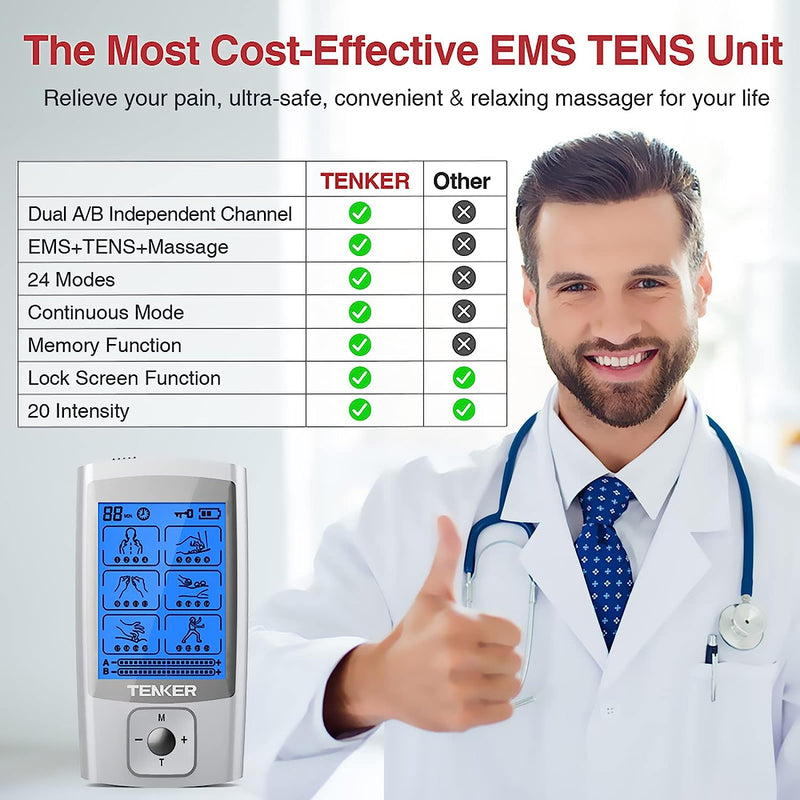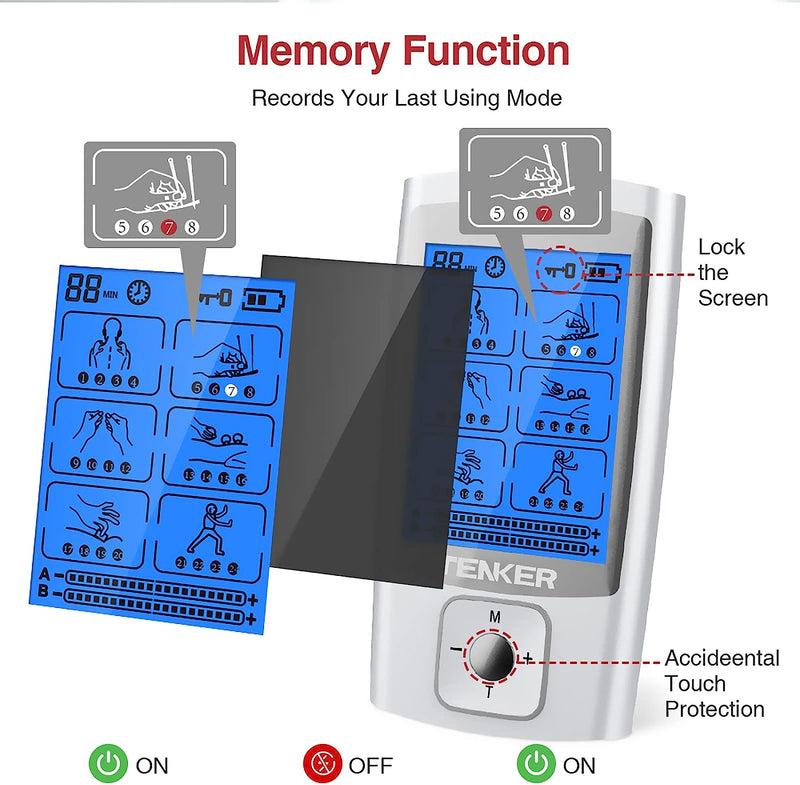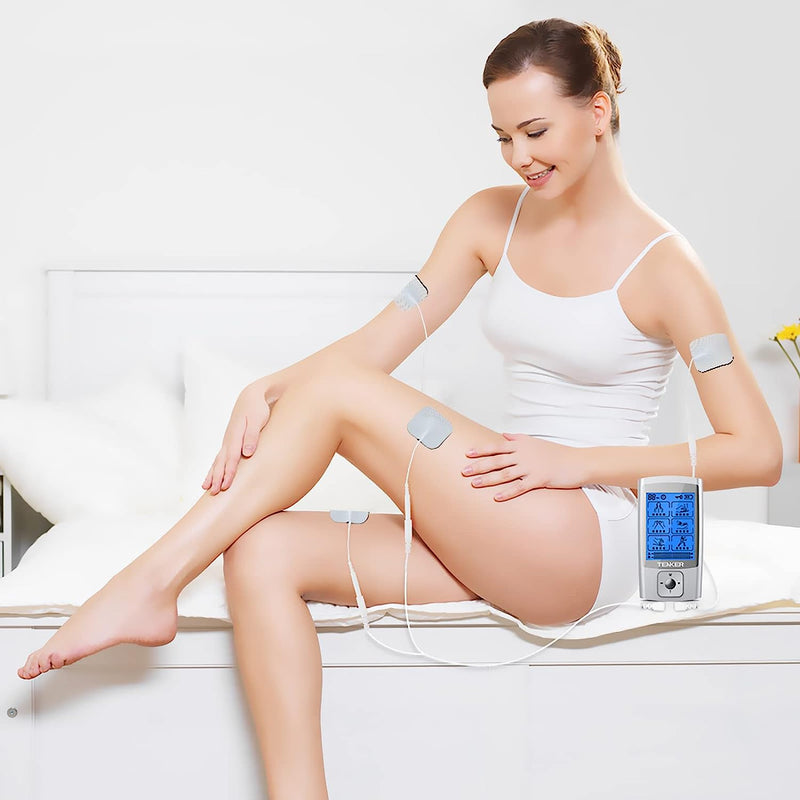 Versatility TENS Machine: The TENKER massager machine combines 24 pre-programmed massage modes, provide precise control to relieve muscle pain and alleviate body soreness. And the Tens therapy machine built-in rechargeable lithium battery ensures continuous use up to 24 hours! Moreover, the muscle stimulator have 20 adjustable intensity levels which penetrates muscle groups deeper than human hands can.

Steady Pulse Function: We found many guest wish to own a tens massager with a continuous pulse setting, so in this tens device mode1&2 are provides steady constant pluse and you could experience the constant massage feeling. (Long press the 'M' button and hold 4 seconds to switch between 6 main modes, short press the 'M' to choose within built-in 4 modes of each main mode.)

2 Independent Outputs: Set different modes for each channel and use them for 2 different body areas, or by 2 people simultaneously. Electrode pads are reusable and provide reliable adhesive properties, thus it sticks easily to your skin, back, shoulders and other body muscles. (Short press the round center button to switch between A/B channels.)

Memory Function & Lock Function: TENKER electronic pulse massager stimulator remembers the massage mode you have applied last time and sets it once you apply it next time. Lock function prevents any unintended adjustments during use. Built-in 10-60 minutes timer allows to set a time limit to control your treatment process.

What You Receive: TENKER TENS unit comes with a carrying bag, allowing you to carry it anywhere when necessary. You'll get 1X TENS EMS Unit, 6X 2" Square pad, 2X 2"x4" Large pad, 2X Lead Wire, USB Cable, Pouch, Cable Ties, User Manual, 12-month warranty, and 24/7 customer-friendly service.