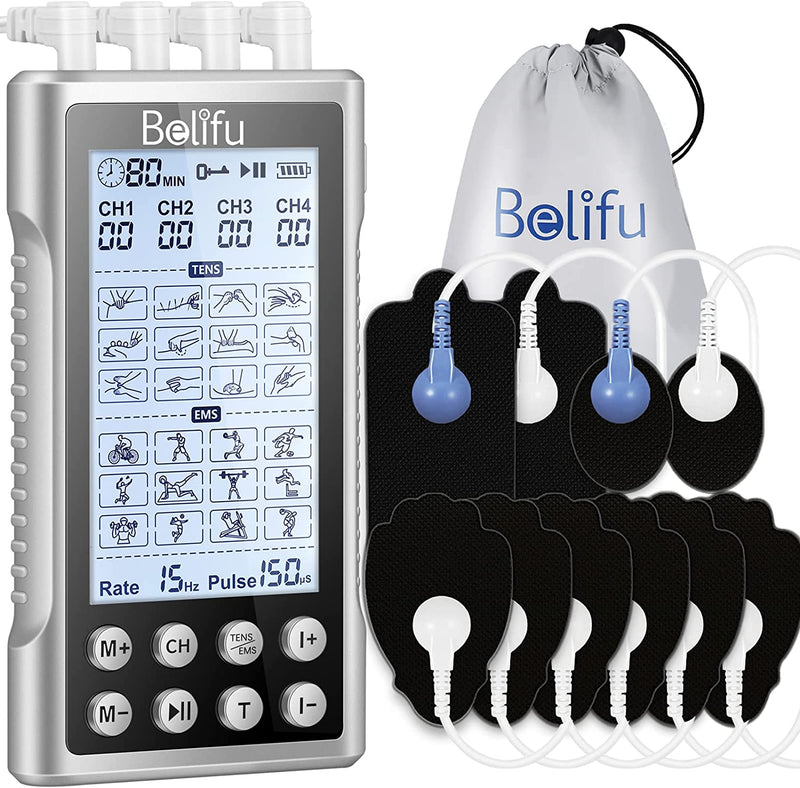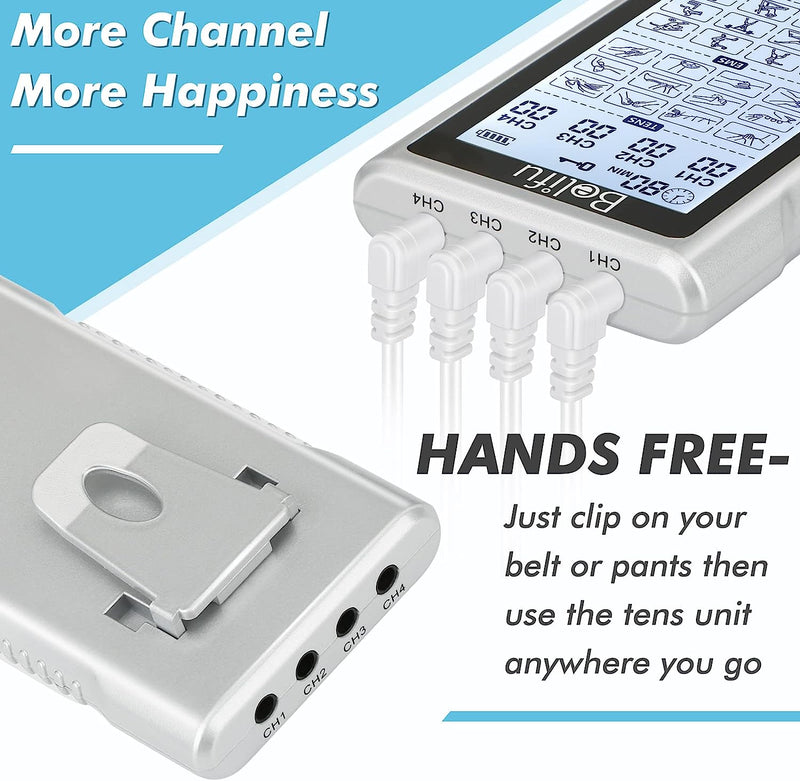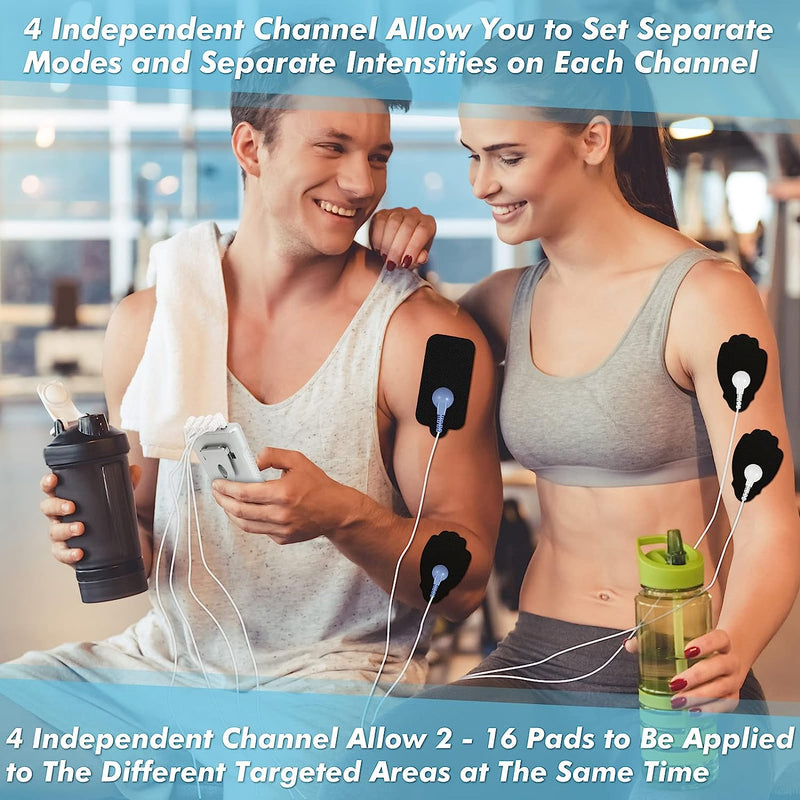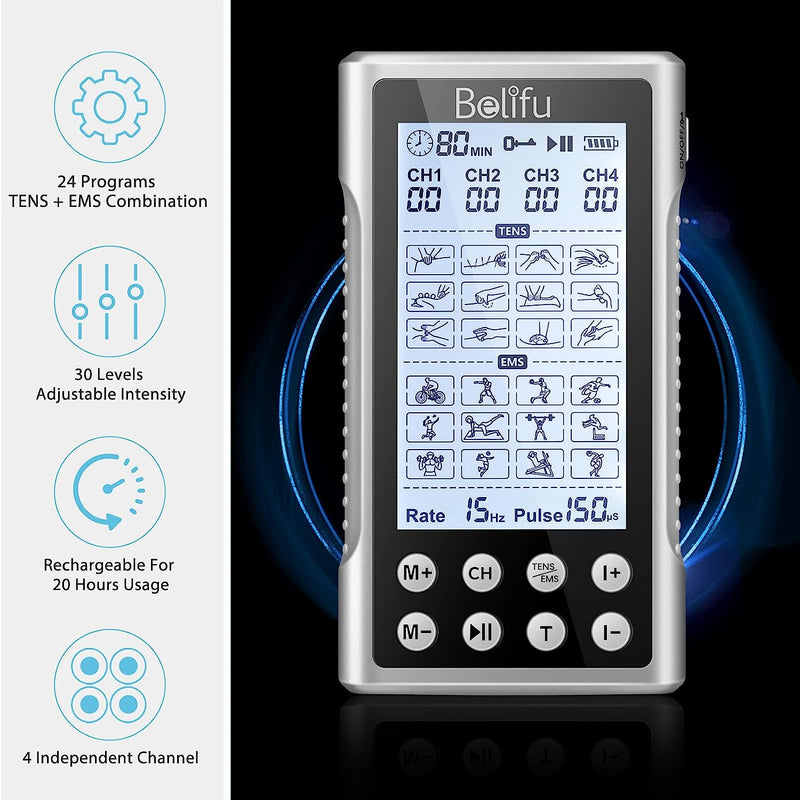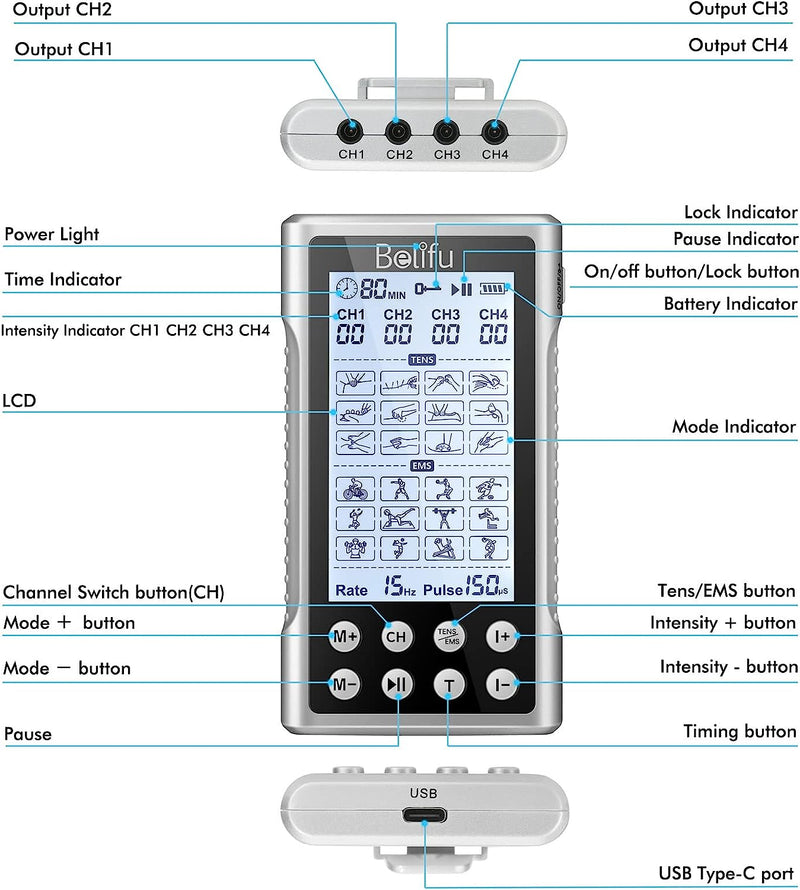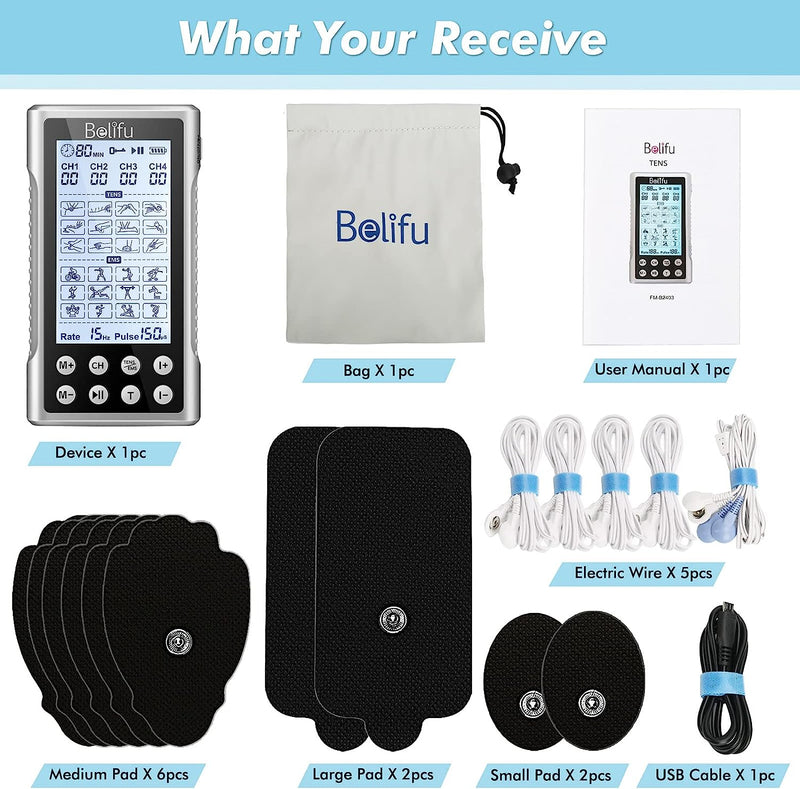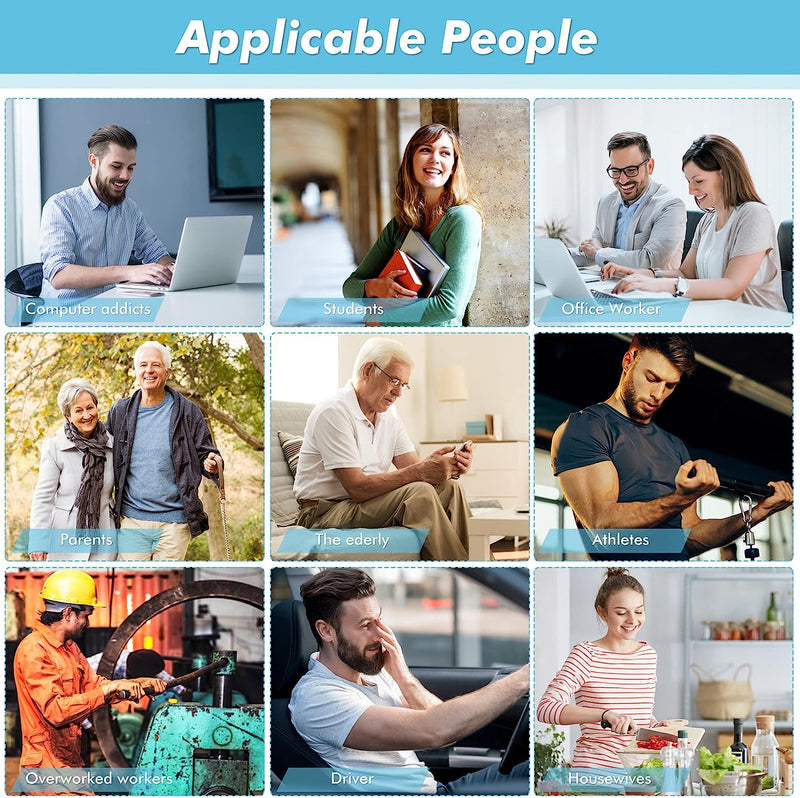 ❤️【INDEPENDENT 4 CHANNELS】: You can set separate 24 modes for channel 1,channel 2,channel 3, channel 4 with 30 level Intensity and Time Control. Relax any time anywhere with pocket size! it can be used in the office, car or travel on the go. Use TENS unit to reduce pain and muscle spasms for back, knees, shoulder, ankles, wrists, and elbows, and make this the most powerful weapon in your fight against chronic pain!

❤️【MULTI-FUNCTIONAL WITH 24 MODE】: Multi-functional Tens massager with 24 preprogrammed massage modes, 30 level intensity for pain and muscle relief. TENS unit help reduce pain and muscle spasms caused by a wide range of conditions including: arthritis, period pain, knee pain, neck pain, back pain, sports injuries. Belifu Muscle Stimulator is a powerful weapon in your fight against chronic pain.

❤️【UP TO 20 HOURS USE】:A built-in powerful rechargeable lithium battery provides up to 20 hours of continuous use. It can be connected to wall charger, power bank or laptop USB port to charge. The rechargeable TENS unit means you don't need to worry about those dead AA batteries anymore! With battery level indicator remind you charge timely.

❤️【10 STRONG SELF ADHESIVE AND THICKER REUSABLE ELECTRODE PADS】: The Belifu electrode massager comes with 10 self-adhesive reusable conductive pads and 5 set of leads wires, a comprehensive adhesive layer on the pad can be stuck more firmly onto the skin when used. REUSABLE FASTENING CABLE TIES- no more cable mess after use with fastening cable ties. A quick and easy solution for tens lead wires management.

❤️【HANDS FREE】: Just clip this cute Tens Unit on your belt or pants ,then you can enjoy the electric pulse massager anywhere you go.