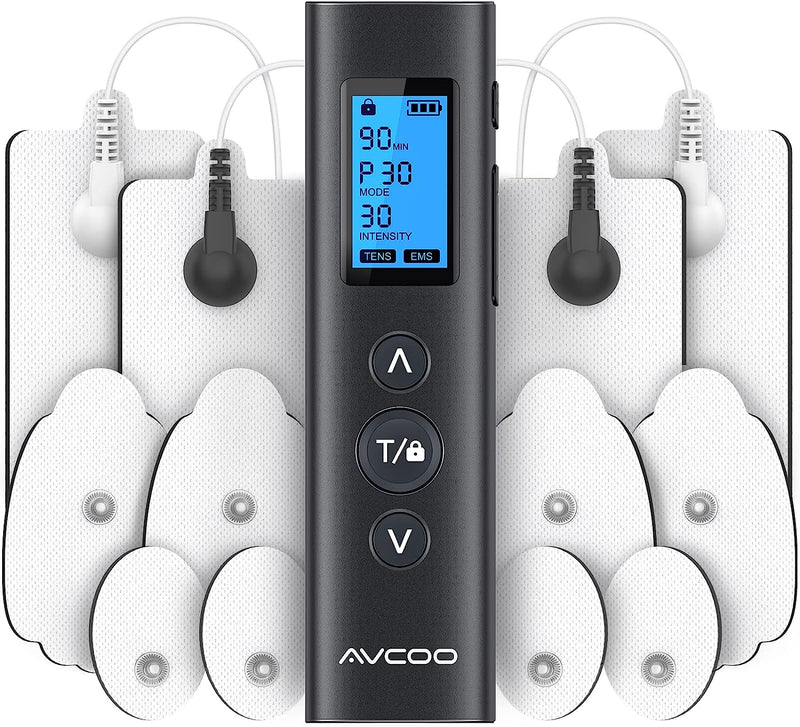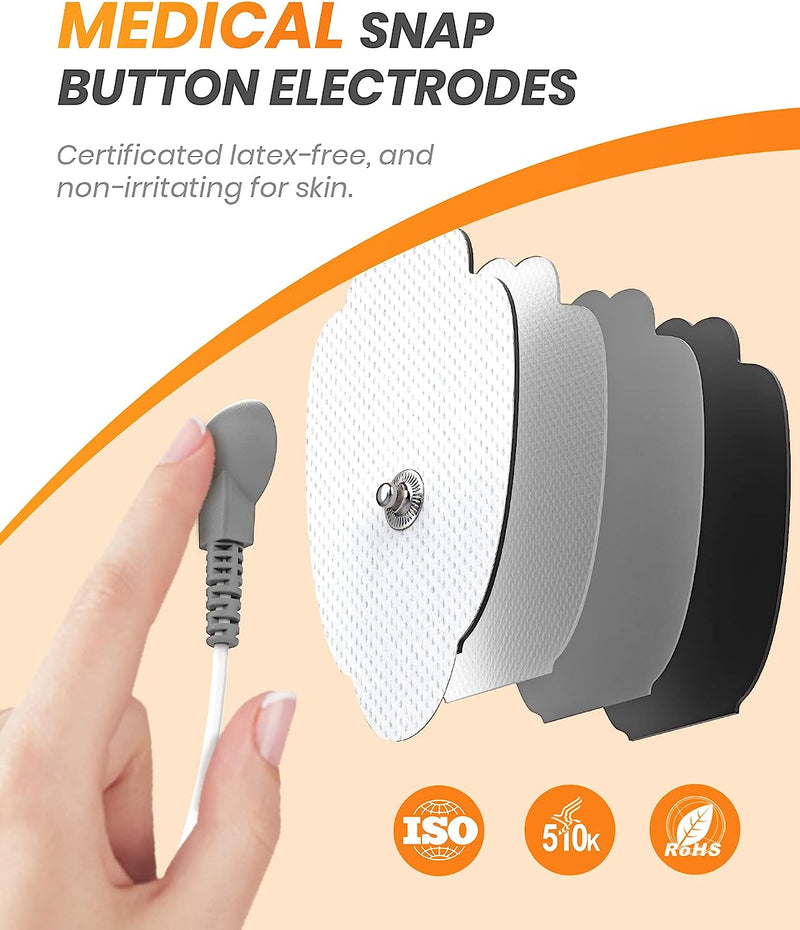 2-in-1TENS Unit: AVCOO TENS Unit Muscle Stimulator combines TENS and EMS functions for pain relief and muscle relaxation. TENS device provides a safe and drug-free way to relieve your pain, which is used by physiotherapists; EMS function uses electrical pulses to stimulate muscle contraction, which can be used for rehabilitation and strength training.

Slim & Portable: This mini dual-channel TENS unit for back pain with memory function just weighs 0.09 lb (size only 4.8''x1.3''x0.5'') for home and travel use. Help relax your body and relieve your pain anywhere and anytime.

30 Modes, 30 Intensity Levels, 30h of Usage: 30 Modes offers you various therapeutic techniques to choose from; 30 intensity levels meet your personal need for intensity; 30 hours of usage will end the treatment interruption trouble for the insufficient battery. AVCOO EMS muscle stimulator starts your worry-free pain relief experience.

Medical-grade & Multi-size Pads: AVCOO TENS pads are made of industry-leading grade American gel, which not only have long-lasting adhesion and can be reused more than 50 times. The pads for back and shoulder pain relief are easy to peel off and will not leave the gel on your skin. AVCOO pads are certificated by CE, RoHS, and FDA, safe and latex-free, and will not cause skin irritation.

What You Get: Total 20 Medical Snap Button Electrodes, includes 4pcs 2" x 4" rectangular pads, 12pcs 2" x 3" palm-shaped pads, 4pcs 1" x 2" oval pads. And we promise you a 12-Month Warranty, Premium Customer Service, and hassle-free shopping.