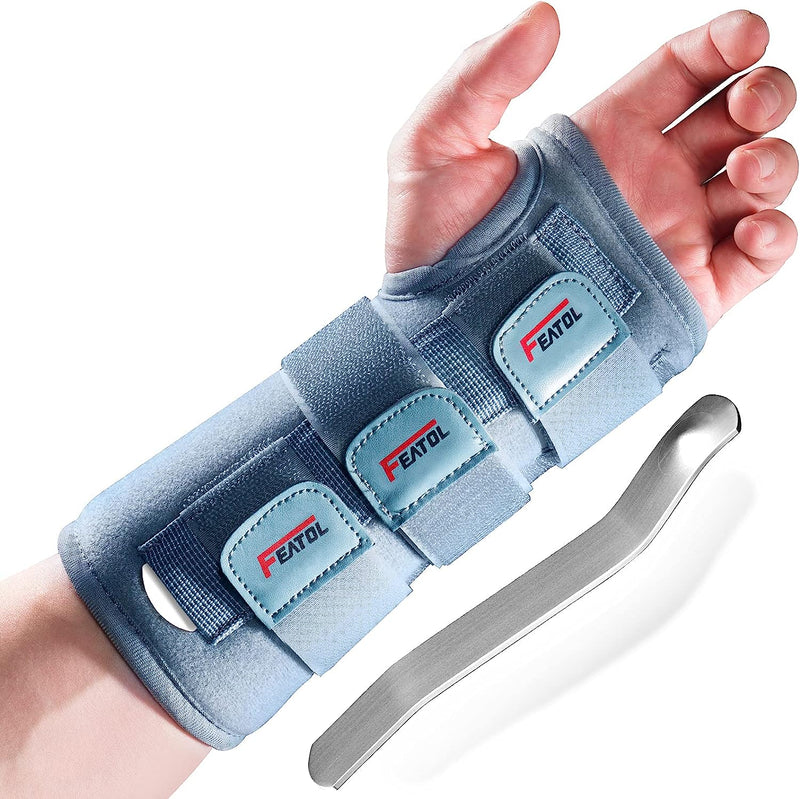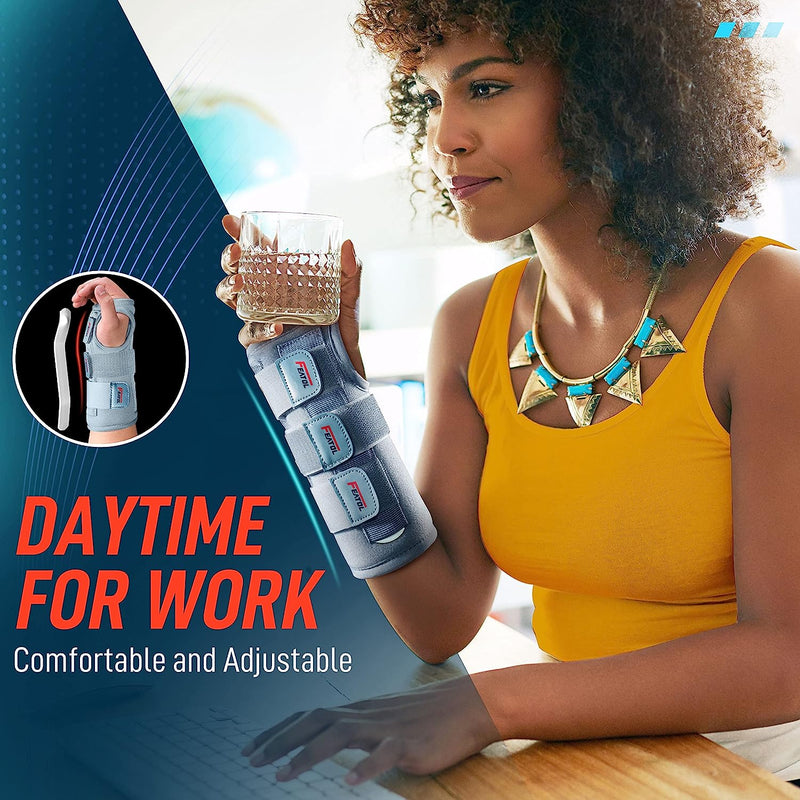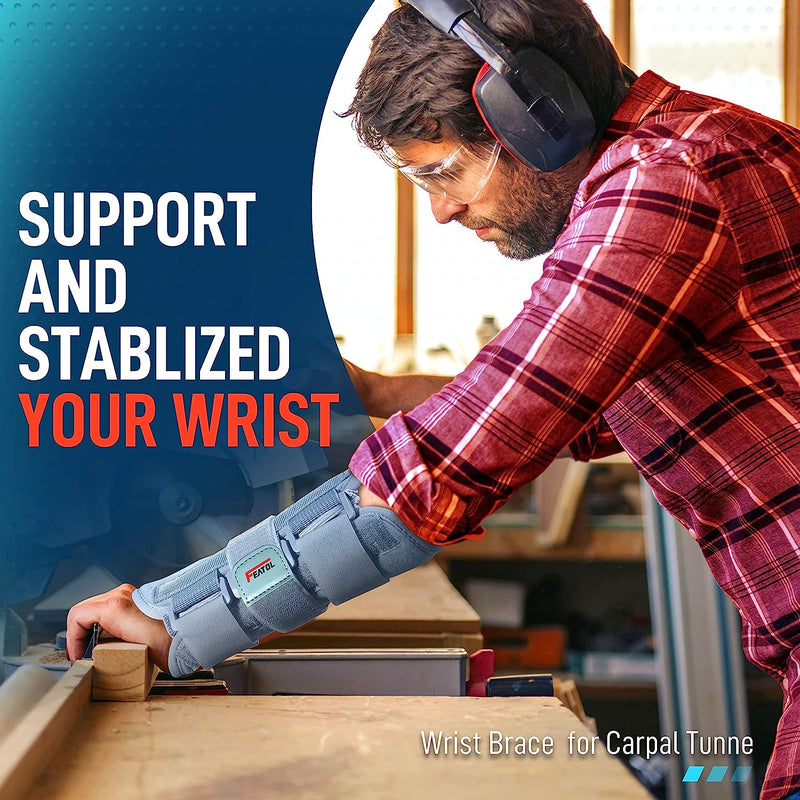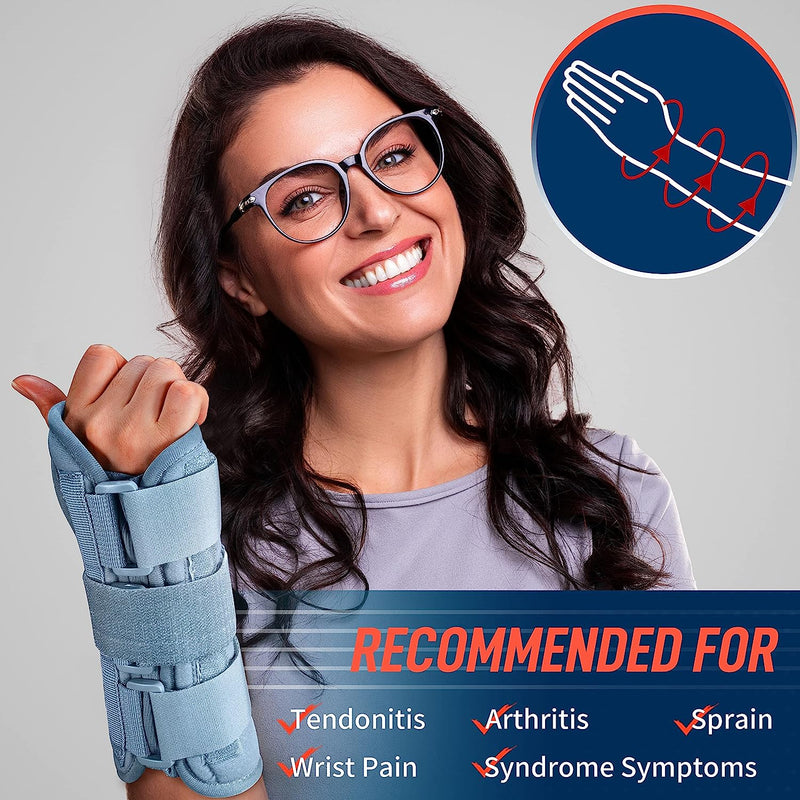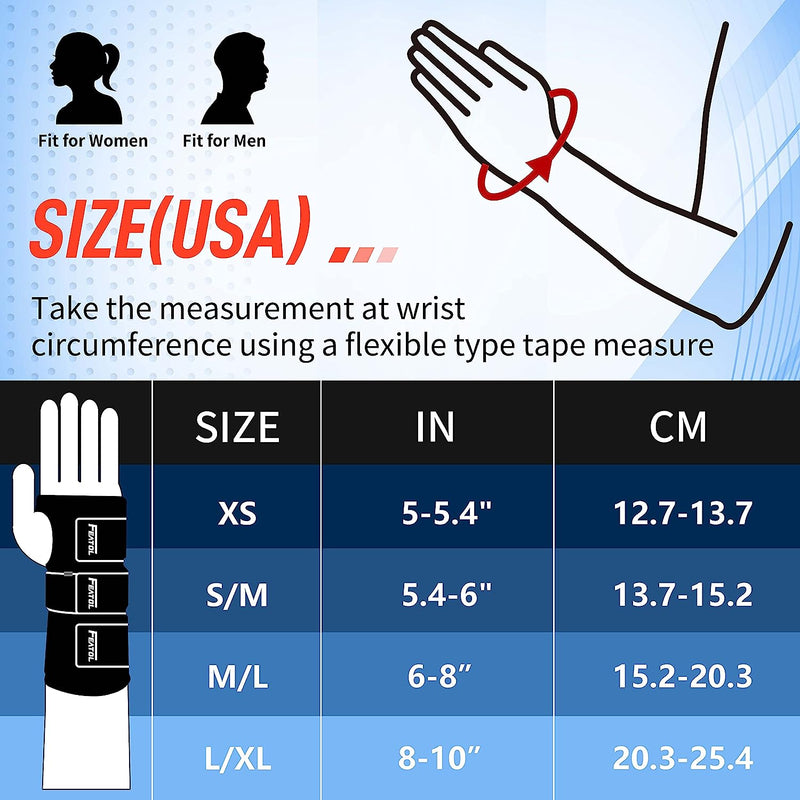 Maximum Support: Featol carpal tunnel wrist brace night support will give women&Men instant pain relief when they are syndrome, tendonitis, sprained, working, typing, or sleeping nighttime and doing many other daily activities daytime.

Perfect Adjustable Size: With three adjustable straps with a hook and loop closure and removable aluminum splints, the carpal tunnel brace will fit perfectly for maximum support and stability.

Breathable and Provide Stabilizer: We use high quality and soft fabric to make sure your hand and wrist are comfy. our light weight wrist brace can provide comfortable compression and strong stability

Multiple Pain Relief: If you are suffering from arthritis, carpal tunnel, arthritis, tendonitis or tendinopathy, a ganglion cyst or simply just a wrist sprained or strained, FEATOL Wrist Support can give you instant pain relief.

Flexible and Comfortable: Our night wrist braces follow the natural contour of the wrist joint and palm, which is easily applied and removed with one hand. Our nocturnal support brace is very soft for maximum comfort, and the material is breathable and durable.

Value Customers: We believe that our premium quality carpel tunnel wrist brace will give you the support and comfort you desire. If you are not satisfied with your wrist brace, please contact us. We value our customers and want each person to be 100% satisfied.