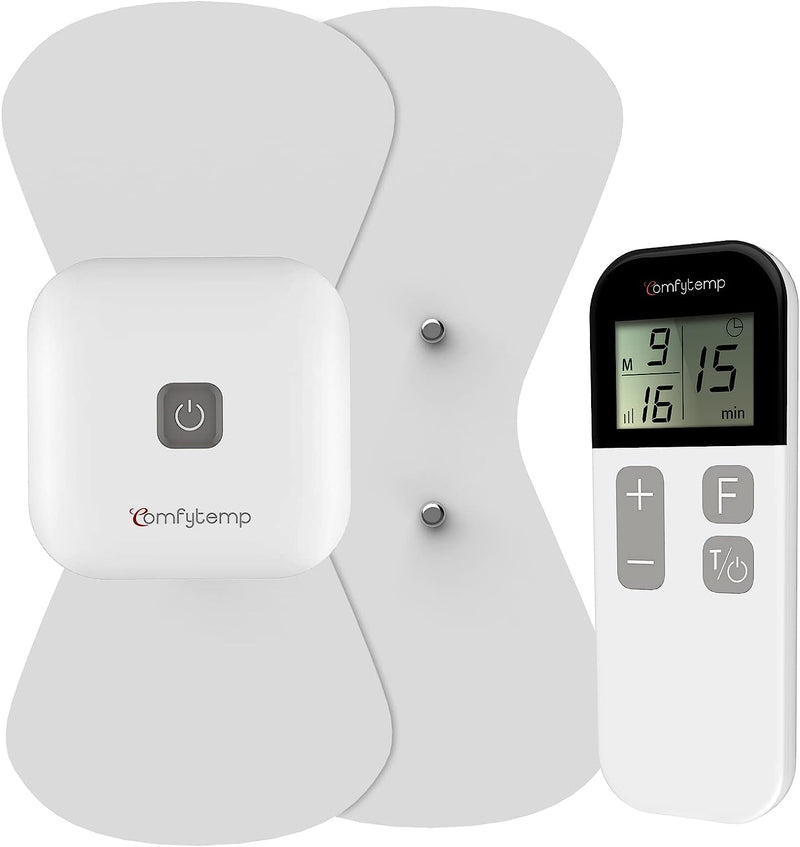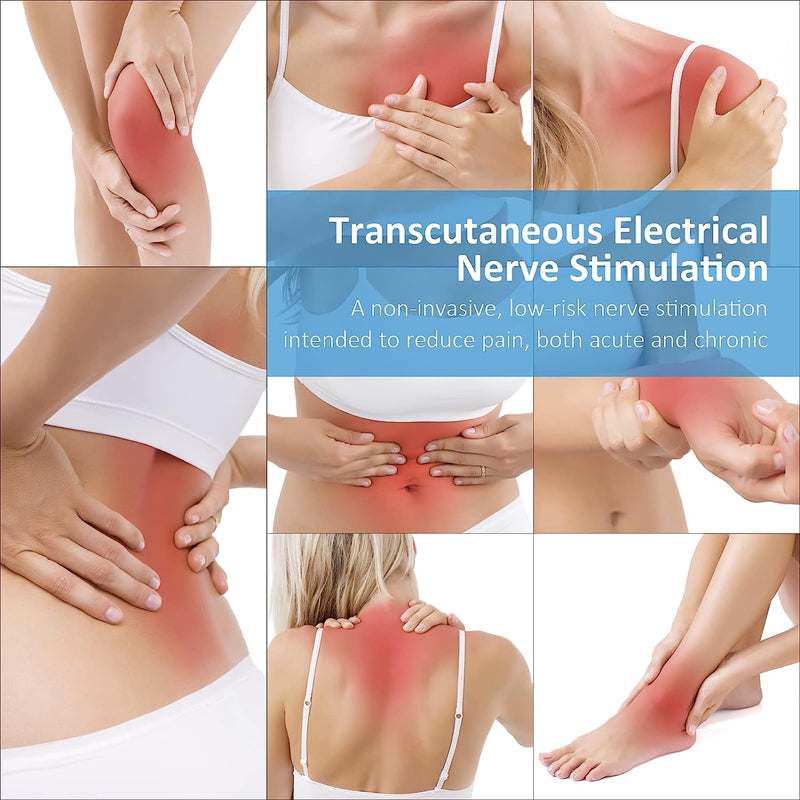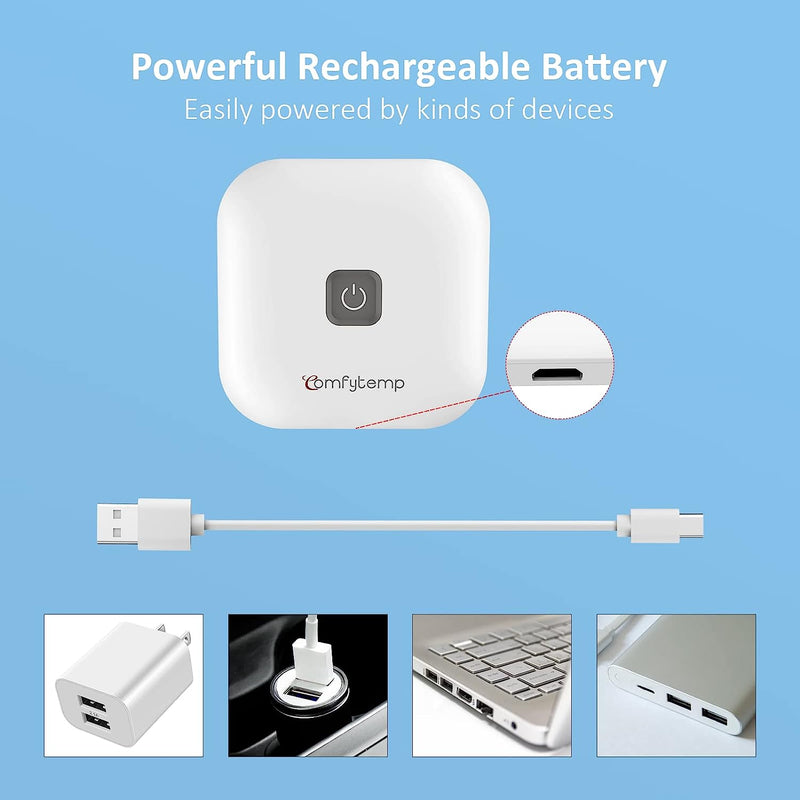 Non-drug & Non-invasive Pain Relief: TENS unit is a non-invasive, inexpensive, self-administered technique to relieve pain, which is beneficial for chronic pain as suggested by clinical experience and systematic reviews. Our tens machines are certified by professional organizations and safe to use, effectively relieving chronic pain in various parts, such as shoulders, neck, back, waist, abdomen, arms, thighs, etc.

Wireless Portable Design: Say goodbye to cluttered wires, you can do other things at the same time when having pain relief therapy and without worrying about the wires getting tangled or tripping over. Just stick the electrode pads on the painful area and use the remoter to adjust the mode and intensity.

15 Pre-programmed Modes & 16 Intensity Levels: The tens unit muscle stimulator offers 6 automated programs, 9 manual modes, and 16 intensities to meet different needs. 15-30min auto-off feature will automatically turn off when you're busy, preventing overtreatment.

Powerful Rechargeable Battery: The wireless tens can be easily powered through the wall charger, power bank, laptop, and USB adapter. The lithium battery provides long-lasting power for multiple uses. No worries about treatment interruption for dead batteries anymore!

Excellent Adhesive Electrode Pads: The tens pads are made with upgraded industry-leading adhesive which provides excellent self-stick performance and is easy to clean. You will receive 2 tens unit pads included in the package.