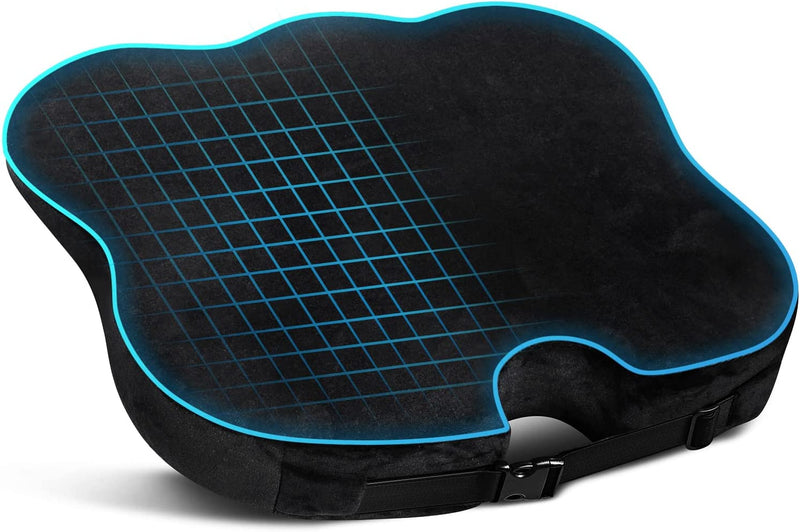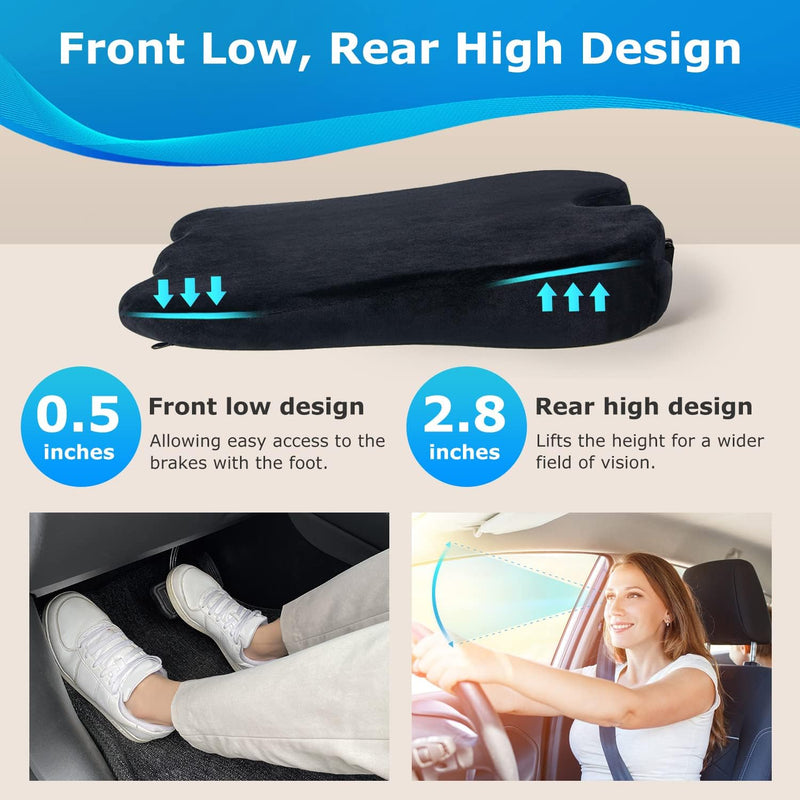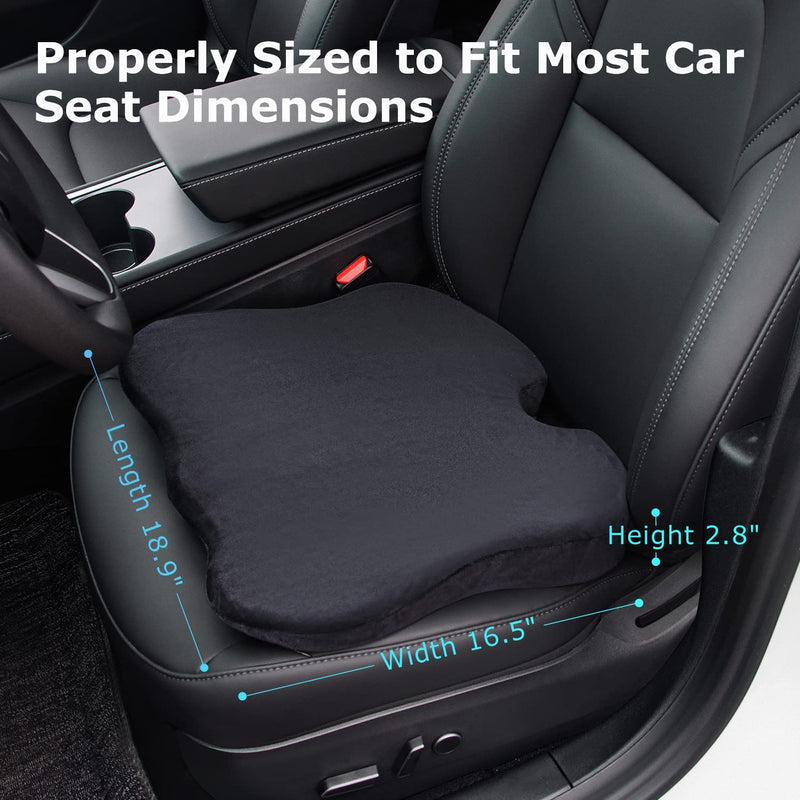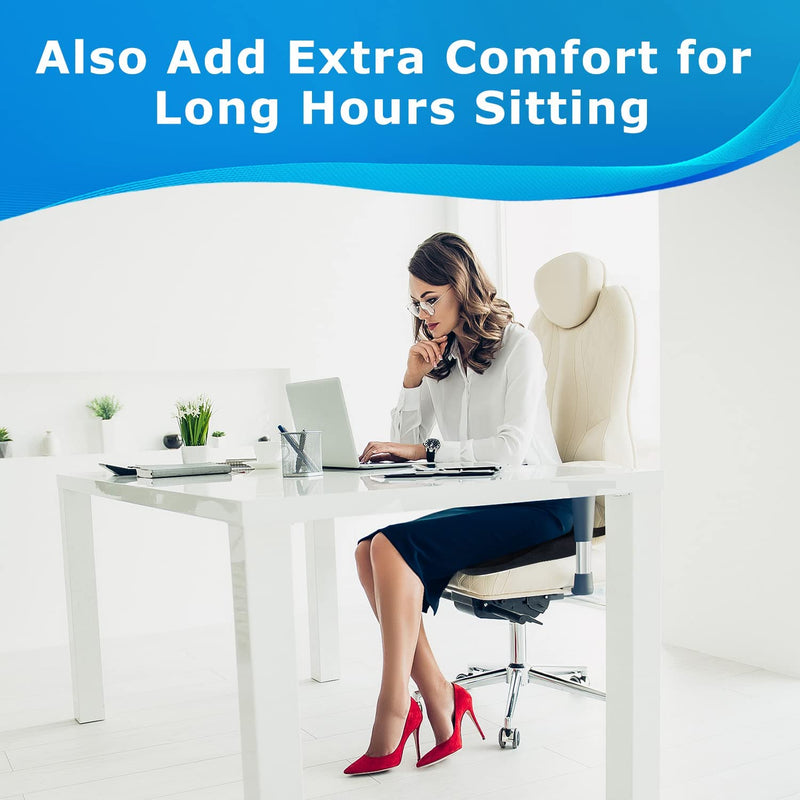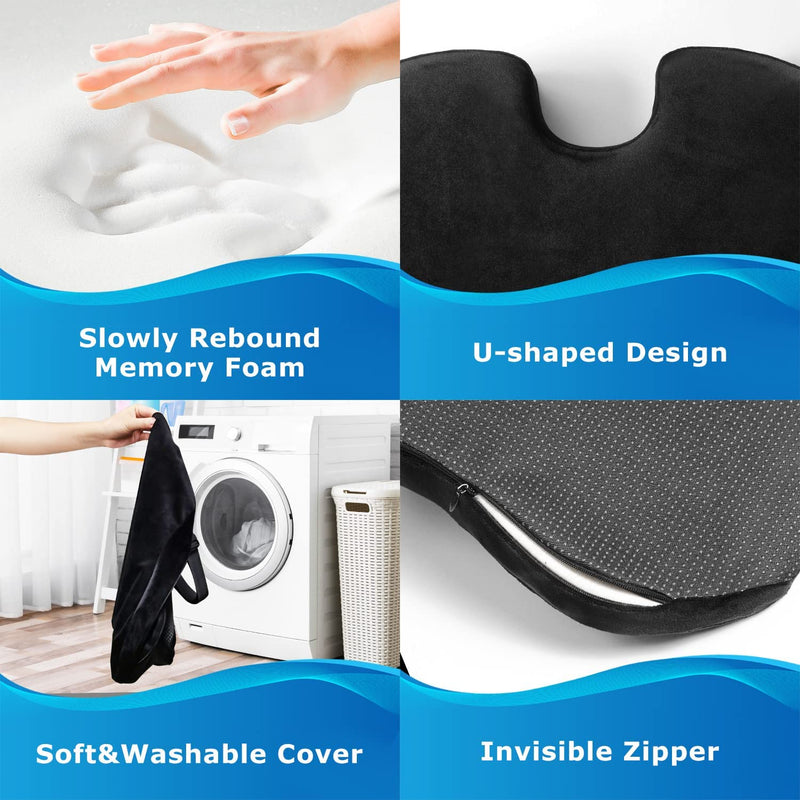 Wedge Shape Car Seat Cushion: The car seat cushions for driving is designed in a wedge shape that features a front low and rear high design. The front low design allows for easy access to the brakes, while the rear high design lifts the height for a wider field of vision. This design helps to improve driving posture and comfort.

Slow Rebound Memory Foam Car Pillow: The car cushions for driving are made of slow rebound memory foam, which is soft and comfortable to sit on. This foam is also durable and maintains its shape over time, providing comfort with long-lasting.

Properly Sized Car Pillow for Driving Seat: The portable car seat for travel is designed to fit most car seat dimensions. It has a compact and lightweight design that makes it easy to install and remove. You can also take it with you when you travel.

Versatile: Whether you need a seat cushion for car, office chair cushion, or wheelchair cushion, this cushion is your go-to solution. Bring the extra comfort to you no matter where you sit.

Non-slip Rubber Bottom and Elastic Strap: The car seat cushions for short people have a non-slip rubber bottom and an elastic strap that keeps it in place. This ensures that the car cushion stays securely attached to the car seat, even during sudden movements or stops.

Invisible Zipper: The truck seat cushion come with an invisible zipper that allows you to easily remove the cover for cleaning. This makes it easy to maintain the driver seat cushion's cleanliness and hygiene.

1 Year Guarantee: If there is any product defect of your car seat pillow, do not hesitate to contact us for a free replacement or full refund. You do not need to worry about the after-sales problem.Kind reminder: To save space, the product has been compressed. After opening the package, please wait for three minutes for the product to regain its original shape.