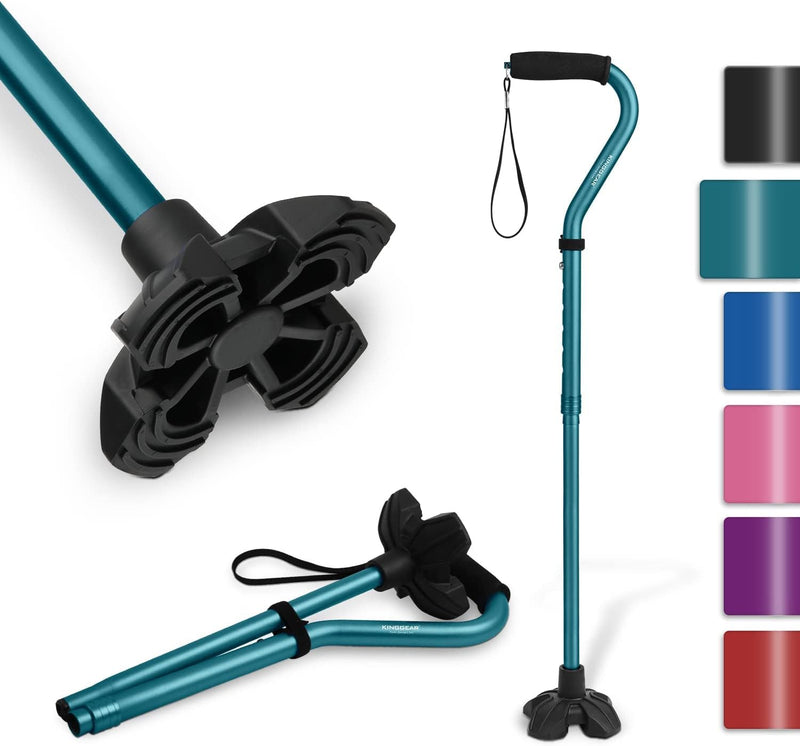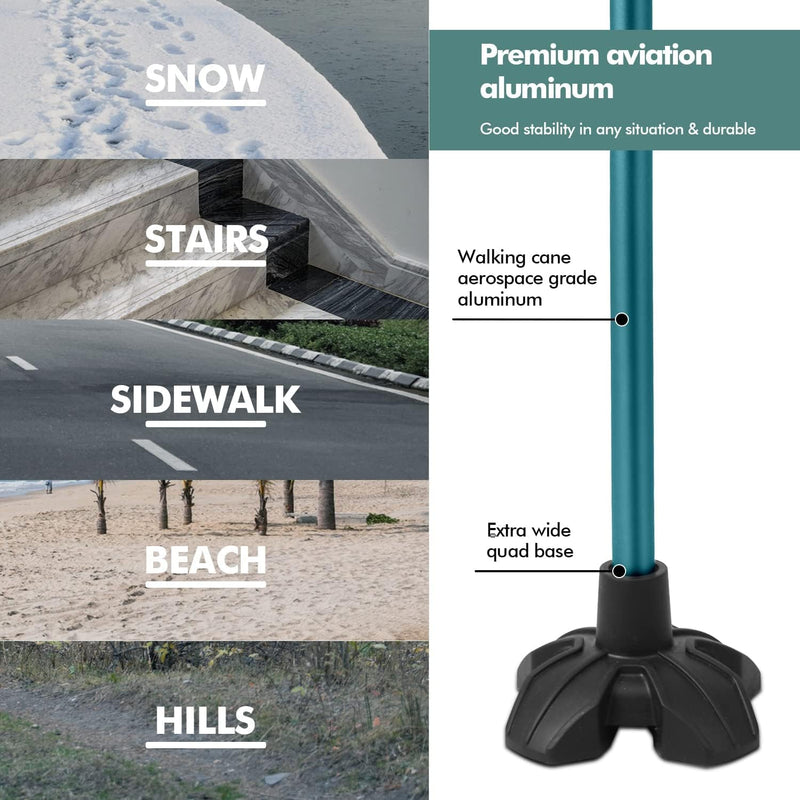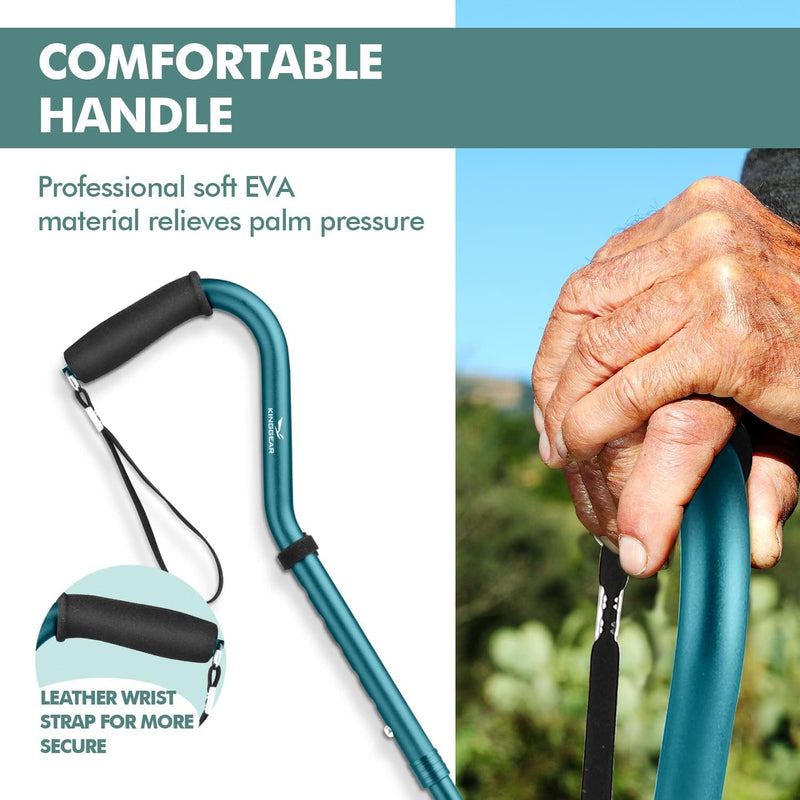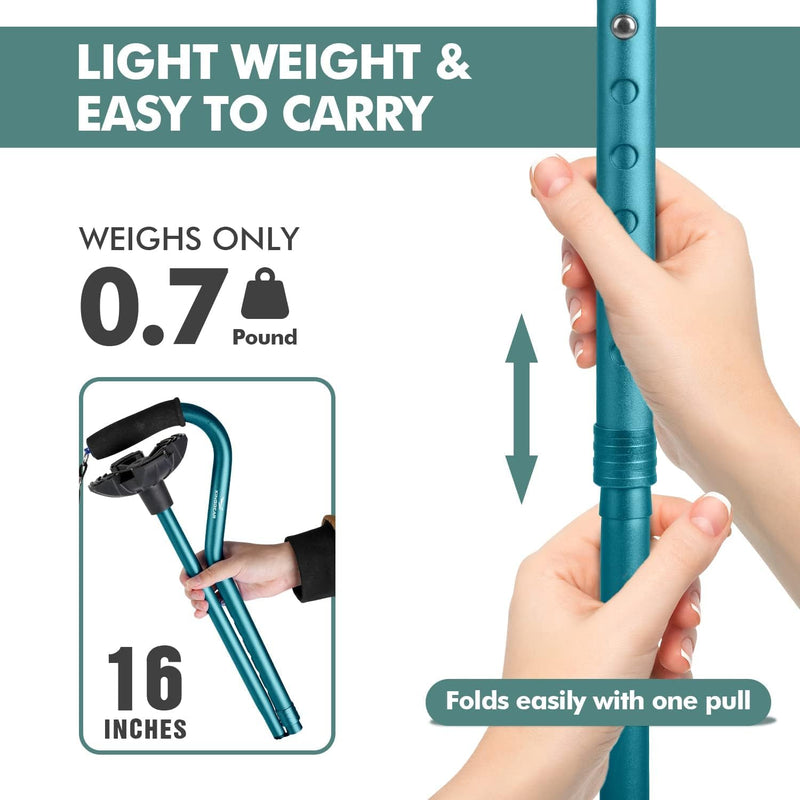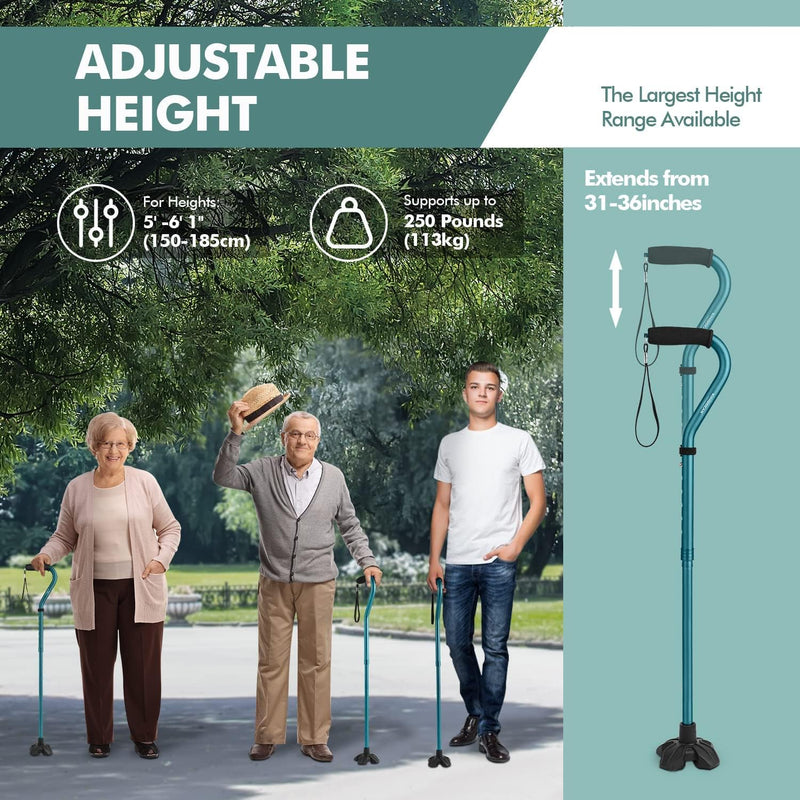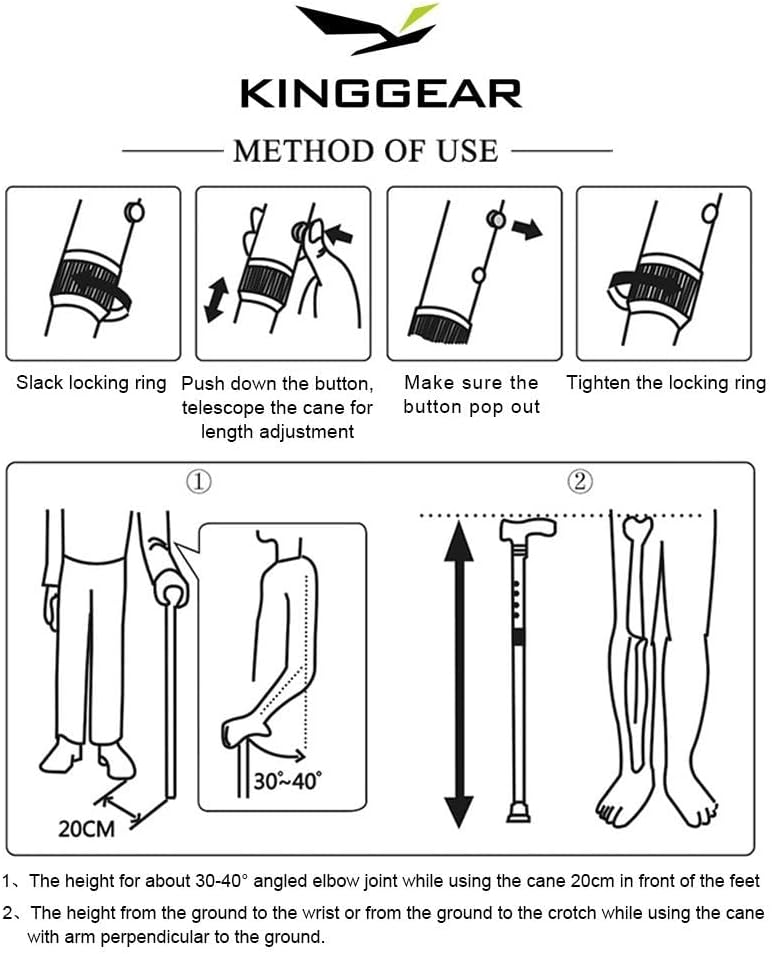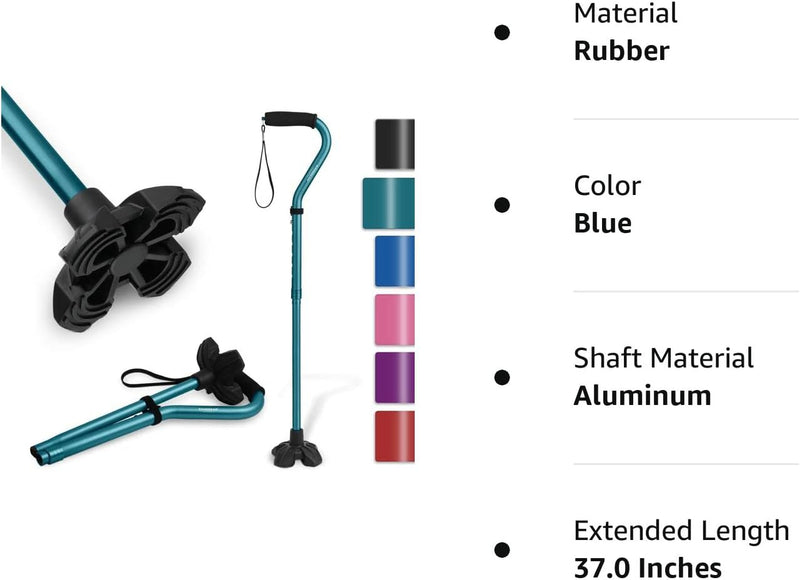 LIGHTWEIGHT AND STURDY - Lightweight and sturdy cane has an offset shape that provides good wrist support. The sturdy wrist strap prevents slipping accidents while in use and provides convenience when folding and storing, and weighing only 0.7 lbs and holding up to 250 lbs, will support you throughout your daily life.

ADJUSTABLE HEIGHT & NO TIPPING - Our walking cane has 6 stops of adjustable height between 31"-36" (for heights 4'9" - 6'4"), Our four-legged walking cane is mechanically designed with a wider area of force, so it stands firmly even when unoccupied and is less likely to tilt and fall.

NON-SLIP & SILENT - Non-slip rubber head avoids making noise while preventing falls and keeping you safe. Pivoting quadruple pedal base provides better traction and supports your full weight while giving you the flexibility to walk, run and turn.

DOCTOR RECOMMENDED - KINGGEAR has worked with doctors and scientists to develop our quality canes! We provide you with a senior cane that you can use to get around safely and walk with confidence! Don't fall anymore, lean on KingGear to make your life safer and walking easier!

100% CUSTOMER SATISFACTION - If you are not completely satisfied with your KINGGEAR Premium Walking Stick, simply return it within the first 30 days for a full refund.