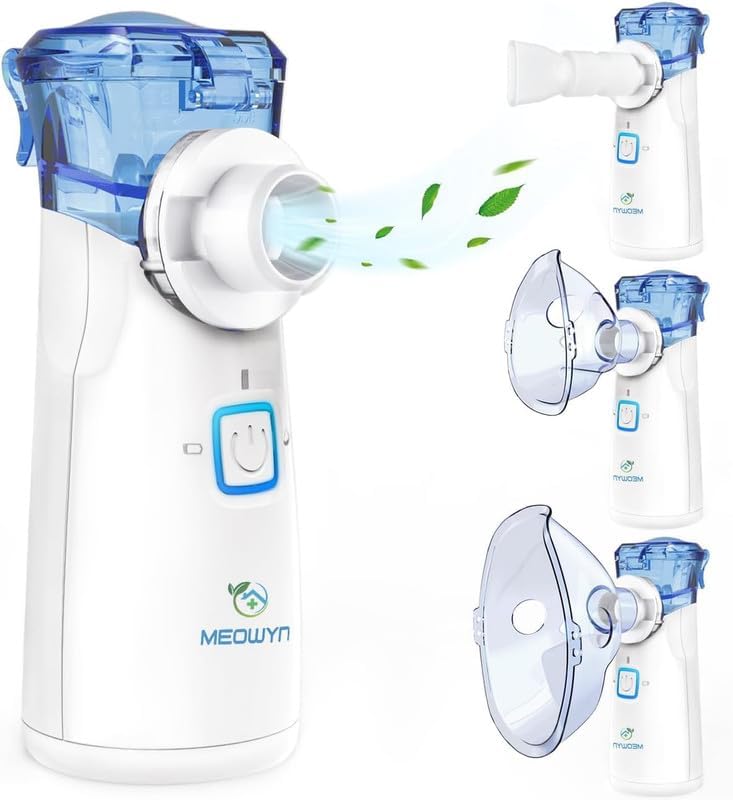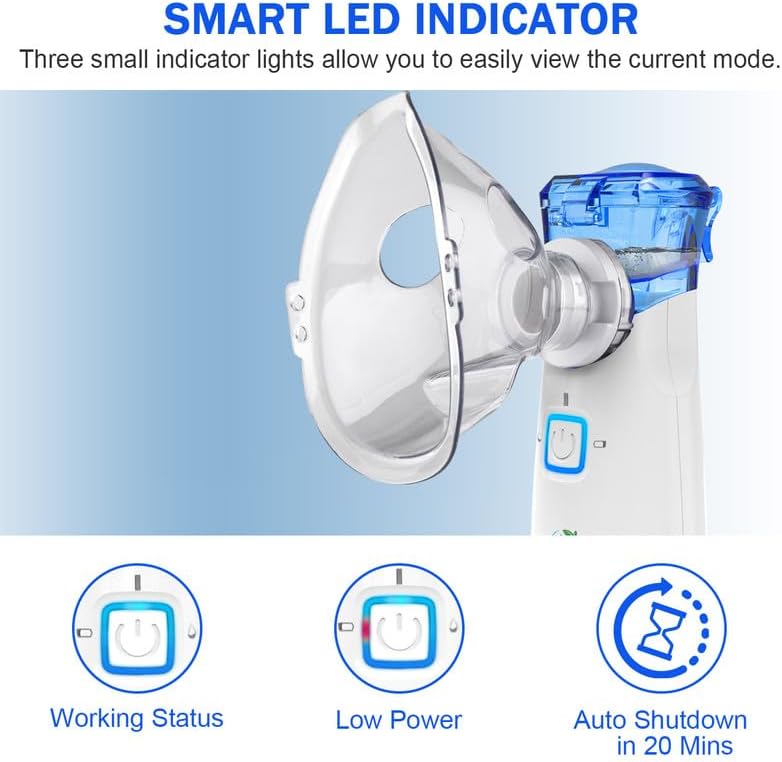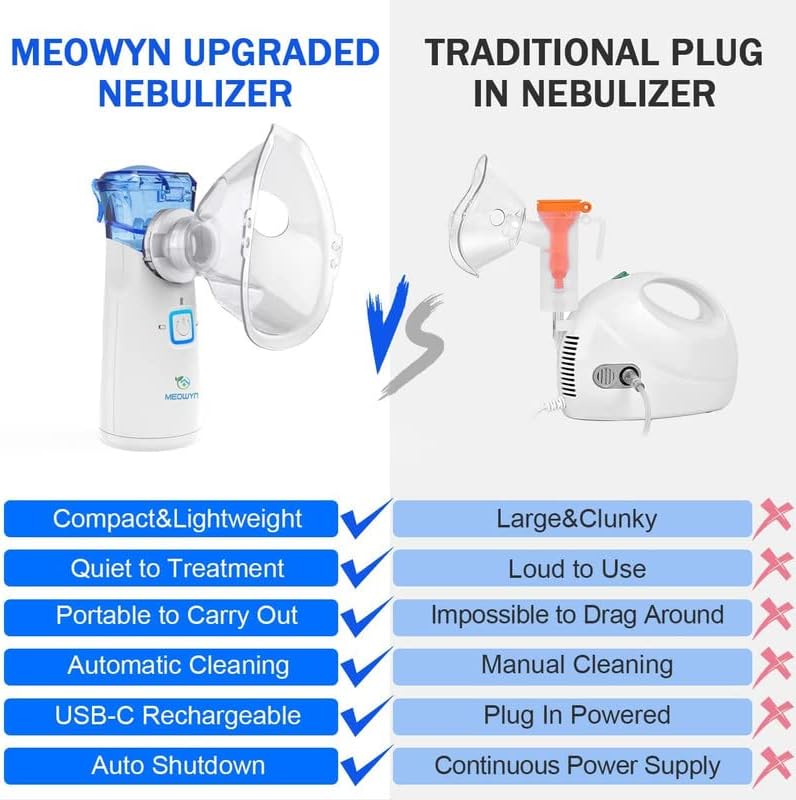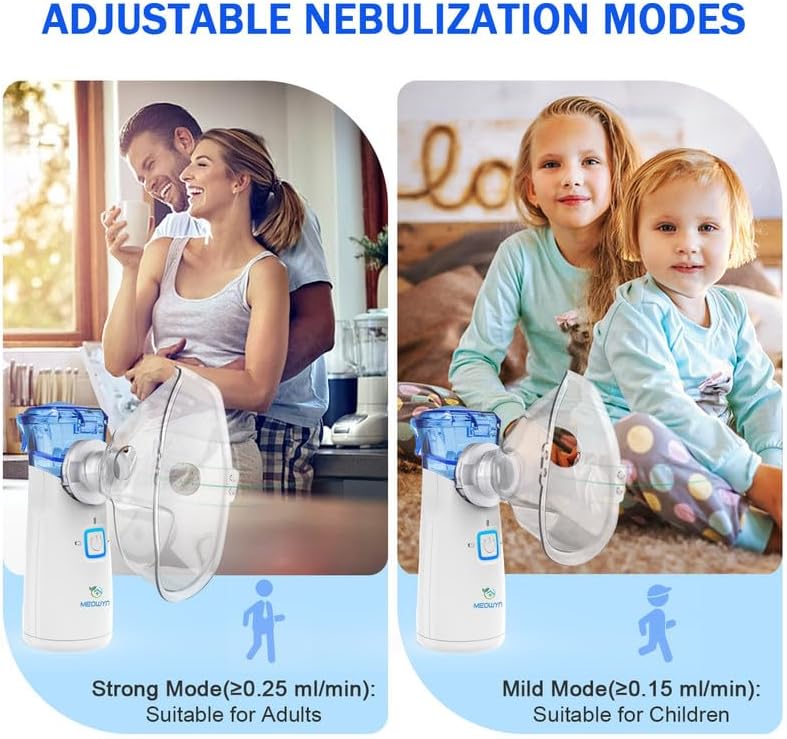 plastic

Imported

High-Efficiency Nebulization: The nebulizer machine uses ultrasonic technology to create mist particles of less than 5μm, which can quickly reach the respiratory tract and lungs, making drugs easier to absorb. Special design of this silent nebulizer minimizes drug residue, and consequently waste of it. Thanks to the peculiarity of its components, this portable nebulizer is easily washable and ready for subsequent use.

Ultra Quiet: Our Ultrasonic Mesh Nebulizer is low noise design, the measured noise is lower than 25db. No more disturbed while working or kids in sleep. Is a perfect choice for kids who were scared by noisy compressor nebulizer.

USB-C Rechargeable: Meowyn nebulizer machine for adults has a built-in rechargeable battery (nothing replaceable), which can be operated or charged using the supplied charging cable with 5V/2A current from a corresponding low-voltage transformer (smartphone charger, USB sockets). As long as the device has been previously charged via the supplied USB cable, you can use it unhindered in bed, in front of the laptop or on the go without being tied to a power source.

Portable & Easy to Use: Meowyn Nebulizer is small size and lightweight. Put it in pocket, you can go anywhere without having to get home in time for your treatment or without lugging your heavy full sized nebulizer. The portable nebulizer for kids is operated solely via a switch, so easy to use even a kid can operate alone.

Suitable for Whole Family: Meowyn nebulizer machine suitable for children and adults or animals. The portable nebulizer machine for adults and kids comes with two face masks (small for children and large for adults) and a mouthpiece, depending on how you want/need to inhale. Owning a Meowyn nebulizer is much more affordable and hygienic than renting it at a pharmacy.