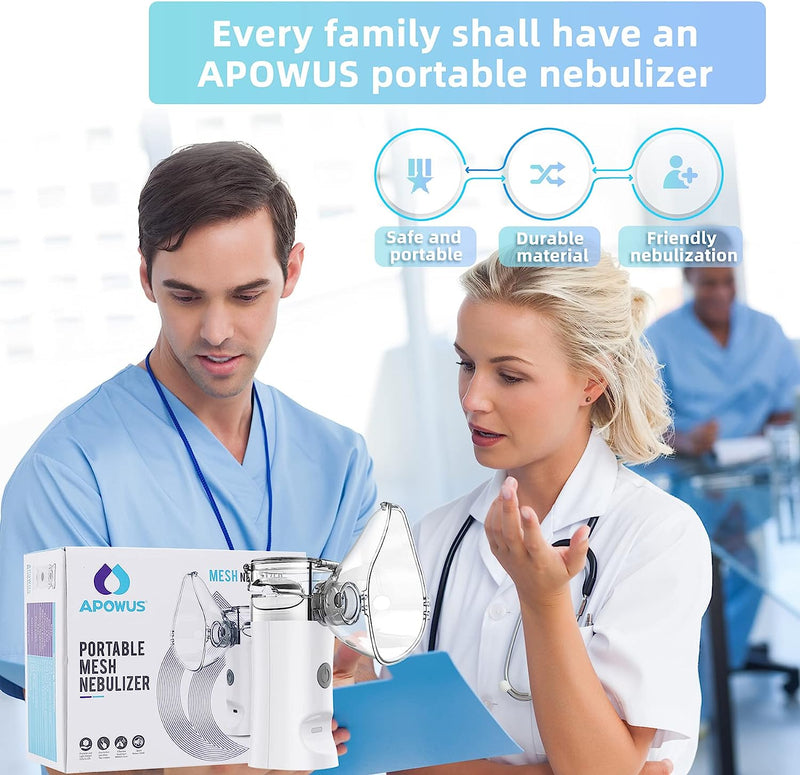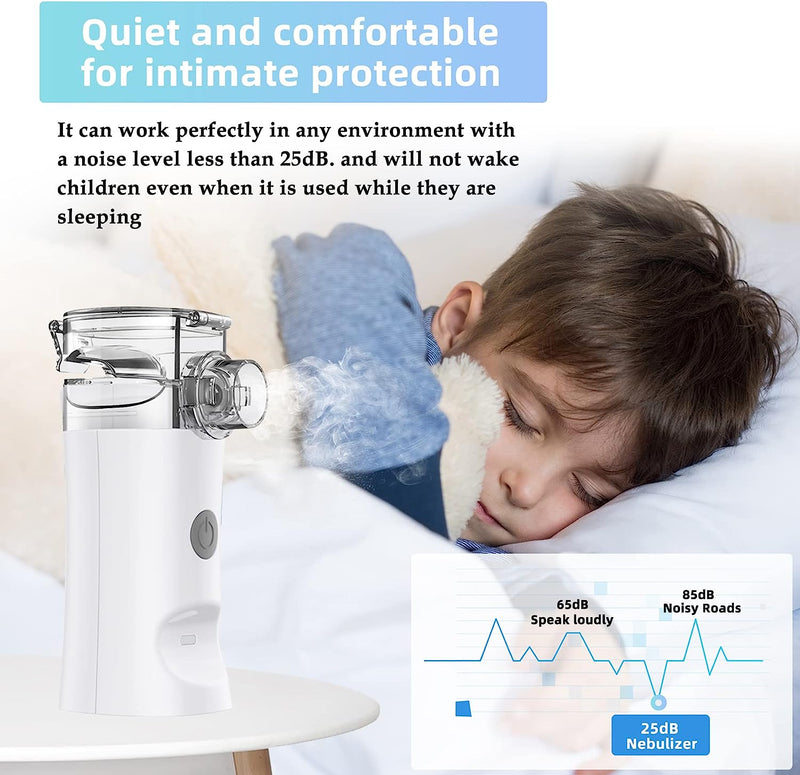 [Right Choice of Comfortable Nebulization] Ultrasonic Mesh Nebulizer adopts advanced vibrating mesh technology, can produce soft fine mist (with particle size <5μm) for more efficient and gentle relief of respiratory symptoms.

[Ideal Nebulization and Two modes] With American AI chip and two modes makes nebulization more efficient. Strong mode: nebulizing 0.25 ml/min, suitable for adults. Mild mode: nebulizing 0.15 ml/min, suitable for children and better absorption

[Low-Noise Nebulization] Compared with compressed nebulizers, it almost has no noise. The Ultrasonic Mesh Nebulizer working noise is less than 25dB, which is whisper quiet so that babies can sleep well.

[User-Friendly Design] This Ultrasonic Mesh Nebulizer is suitable for home, office or travel. Humanized appearance design increases the comfort of use, children can hold it with one hand. The carefully designed mask fits different users to achieve the desired effect.

[Meet All Your Needs] Ultrasonic Mesh Nebulizer will provide nebulizer masks for children&adults , silicone mask, mouthpiece, carrying bag, 60-inch USB-C data cable. We provide a full range of accessories to meet your various nebulization needs.