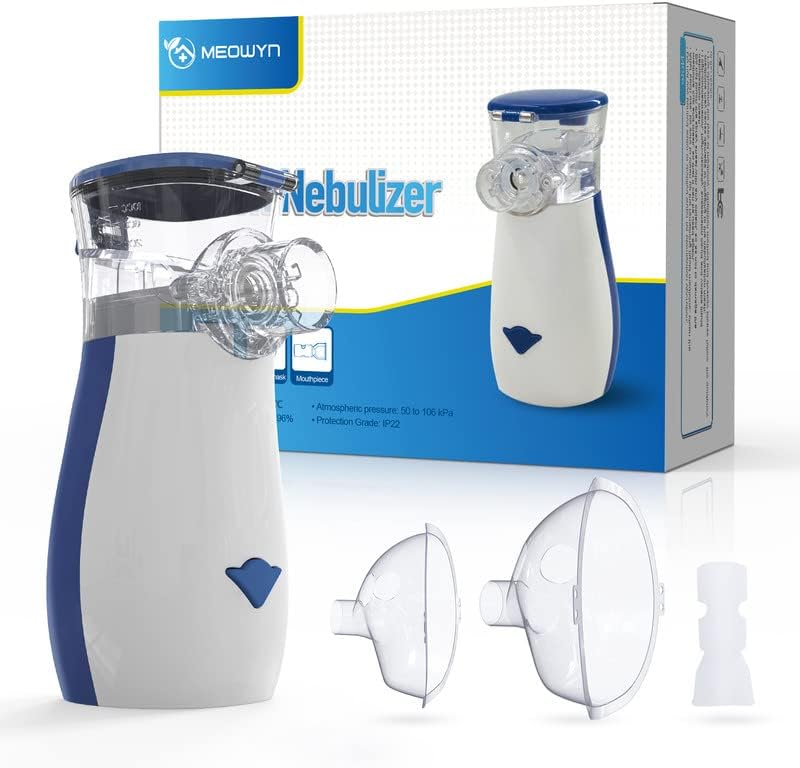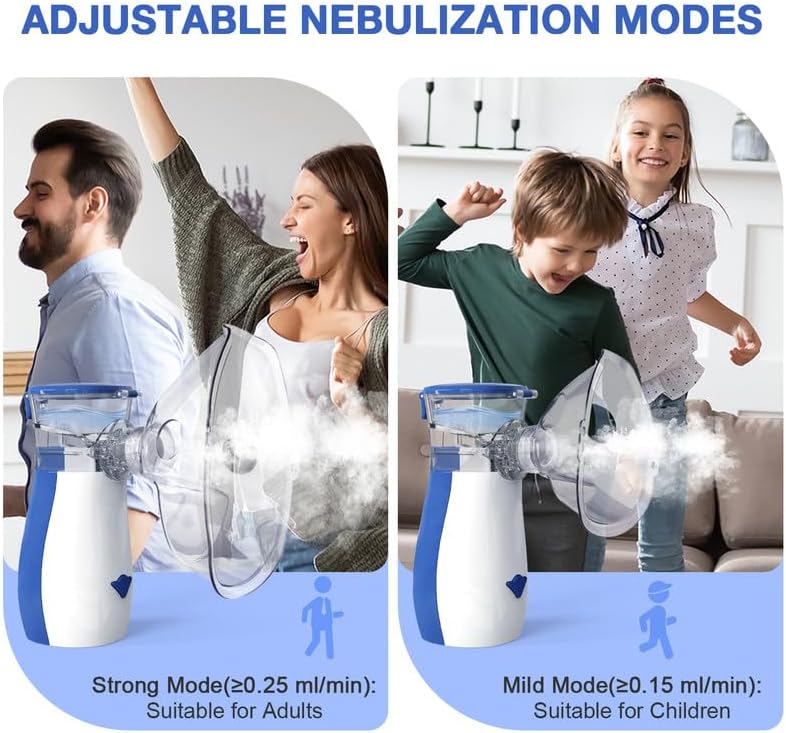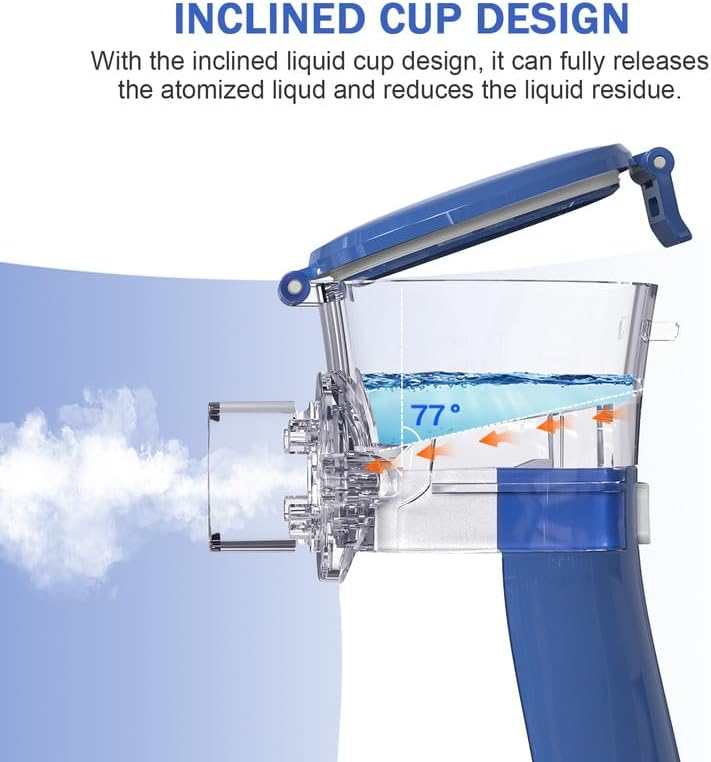 Imported

USER FRIENDLY DESIGN: The design of the nebulizer is very simple so its very easy to use without reading the manual. The nebulizer machine is pretty much a diffuser because of how it creates vapor, it has a metal plate that vibrates ultrasonically to create the vapor.The nebulizer may be small but it produces a good amount of cool fine mist as much steam as the noisy/bulky electric nebulizer at home immediately after turning it on.

EXTREMLY QUIET: The nebulizer machine for adults and kids is gentle mist sound but gives you a good treatment. It's so much more quiet than the other nebulizer that use for home, you barely even hear it, which is great when you have sleeping kiddos nearby.

PORTABLE TO USE: Meowyn mesh nebulizer works by plugging it in to a USB, or put two AA batteries in it(batteries are not included), moreover, our portable nubulizer comes with a great pouch for you store extra batteries and nebulizer solution, which allows you to go anywhere without having to get home in time for the treatment and would have prevented emergency from happening.

EASY TO CLEAN: The nebulizer machine for adults is easier to clean than the tabletop versions with tubing since there are no tubes involved with this. When the nebulizer cannot complete the spraying work, use the cleaning mode instead of the working mode to perform the atomization, which will clean efficiently and get ready for next use.

MEET ALL YOUR NEEDS: Meowyn handheld nebulizer comes with a mouthpiece, and two masks. One of the masks is smaller for a child and the other one is larger for an adult. With the mask the medication gets into your lungs more evenly. It also has a little mouthpiece, in case of you want to inhale it that way.