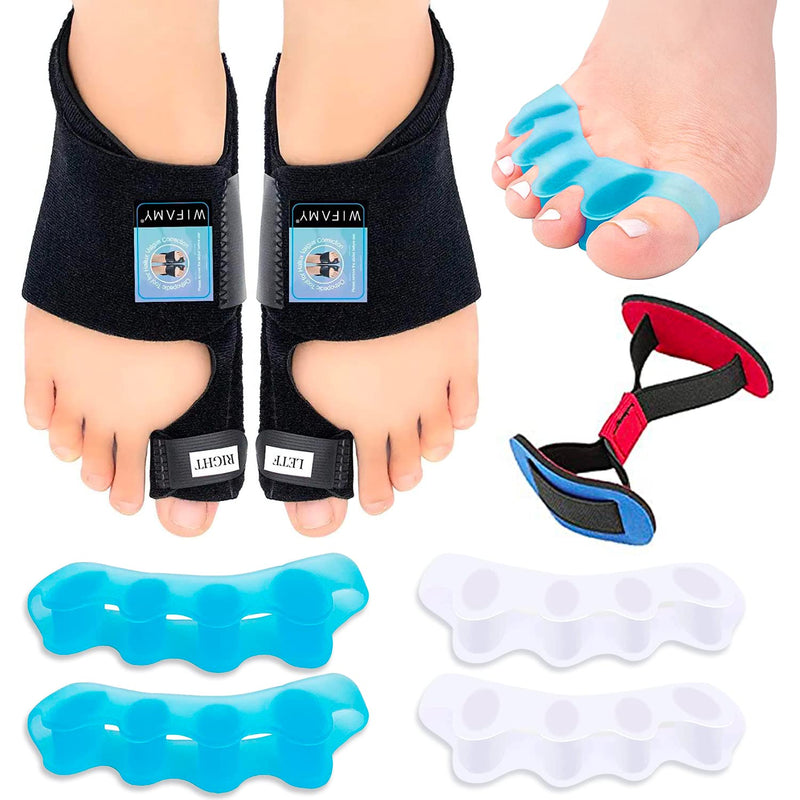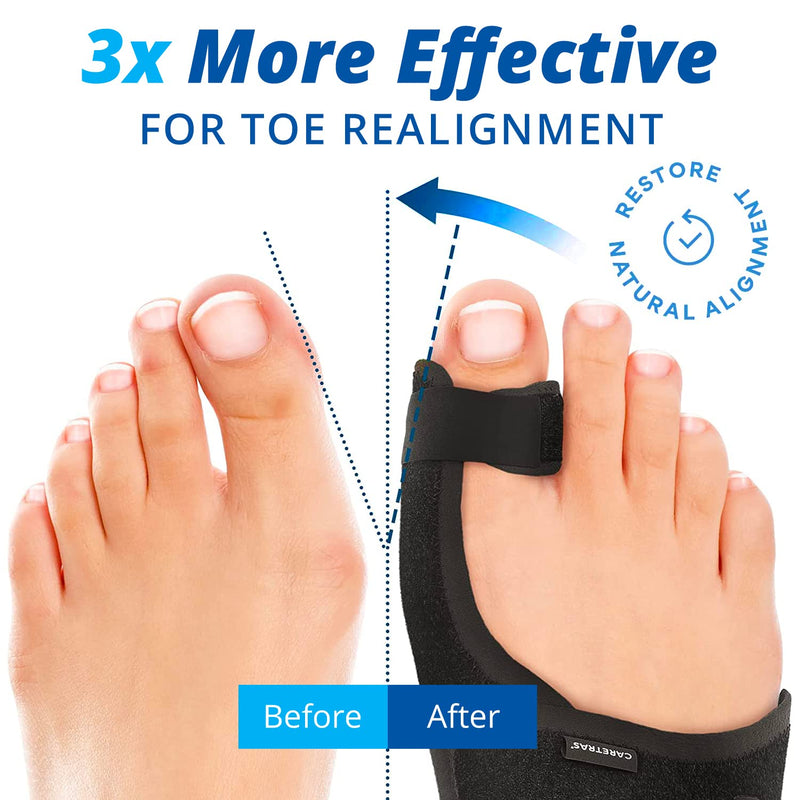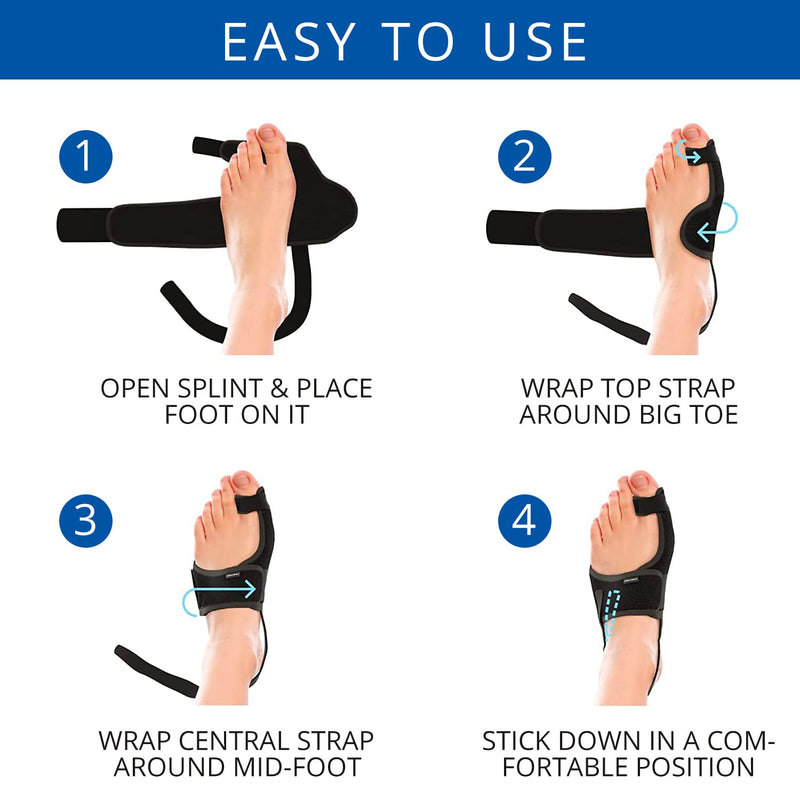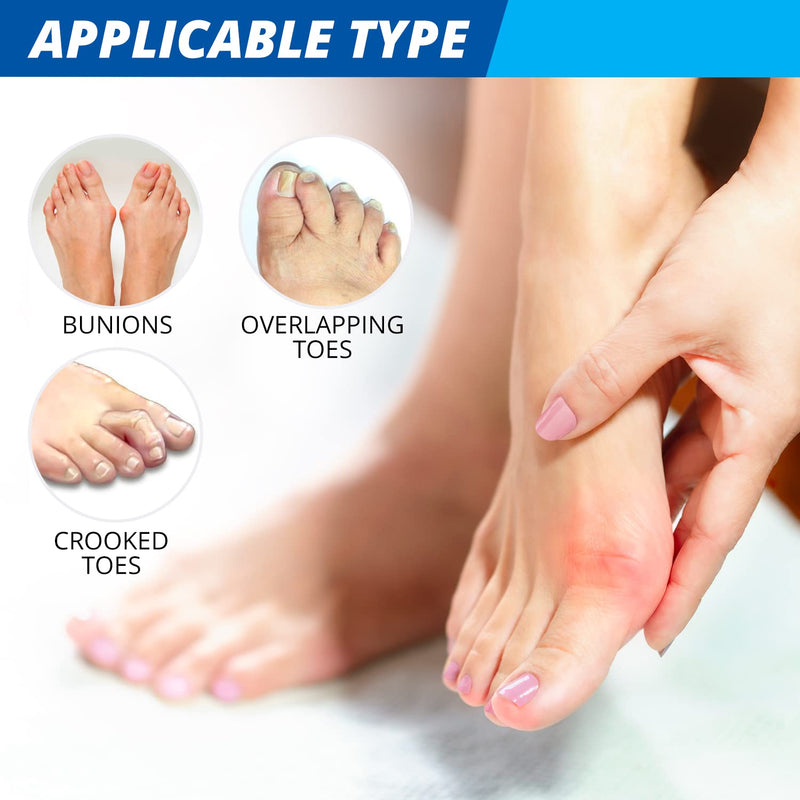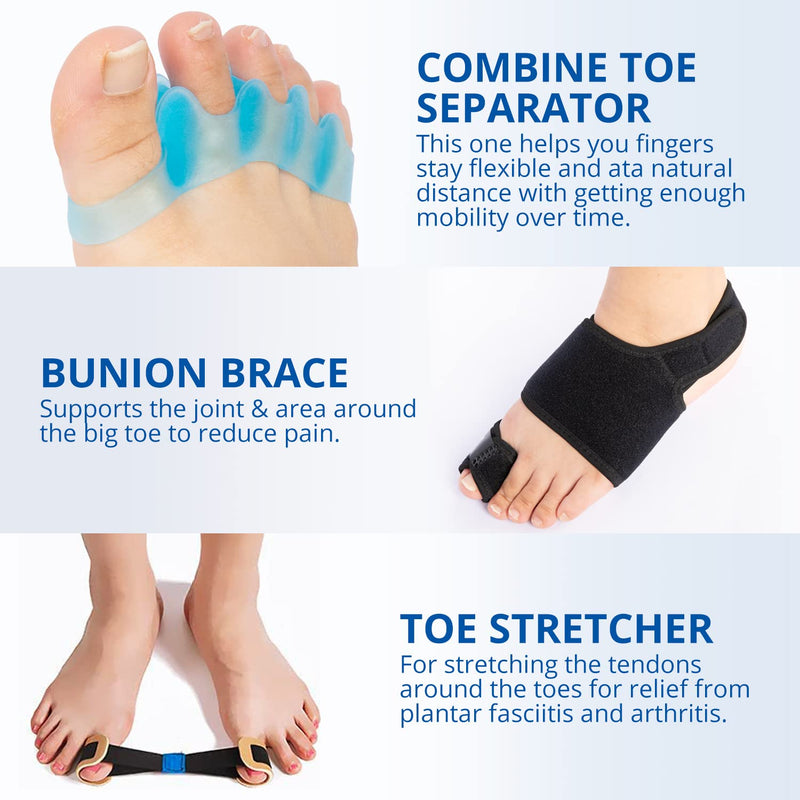 COMPLETE BUNION CARE KIT: Our Wiframy bunion corrector for women is a complete package to provide complete all-round toe alignment and pain relief from big toe pain and bunion. It includes a bunion brace, toe separators and a big toe stretcher. The toe separators help cushion your big toe and keep it in place while the big toe strap strengthens the muscles of your big toe and straightens them. The stretch band helps stretch the toes and keep them aligned with your muscles for pain relief.

TOP QUALITY CRAFTSMENSHIP: Our bunion correctors are designed to provide you all-day care to ease the pain, discomfort and inflammation caused by Hallux Valgus. The toe corrector is made of high-quality neoprene with an integrated metal splint that is adjustable to increase or decrease the tightness so it fits perfectly on your toes and feet. Our bunion correctors are made to support and gently realign the Hallux Vulgus contraction to provide pain relief in the big toe.

COMFORTABLE AND BREATHABLE BUNION STRAIGHTENER: The toe separators reduces pressure on the deformed MTP joint and gently pulls it back in place straightening the crooked toes. The adjustable bunion brace is lightweight, breathable and comfortable to wear. The pressure applied to the toe can be easily adjusted with the self-fasteners. The adjustable night splint has a bendable metal bar that can gently pull the big toe back to its natural position. The bunion corrector comes in a universal size.

TOE SEPARATOR AND STRETCH BAND: Wifamy bunion straightener is designed to fit all foot sizes. The toe separator and the toe stretch bands come in a universal sizes. The toe separator will help separate toes that are not naturally aligned to align them with the muscles and adjacent toe. The stretch band ensure that you get pain relief after the using the toe separator and can use it as a small exercising tool for your toe. The bunion care kit can be used at home or professionally as well.

CONSUMER SATISFACTION AND EASY TO USE: We at Wifamy are committed in providing our consumers with top quality product that will help them get relief from pain and also repair the damage on their toes to ensure they are satisfied with the product they purchase. Nothing makes us happy than seeing our consumers getting pain relief from toe issues. The adjustable straps and the universal size ensures the entire kit with the separator and stretch band make it easy to use and store away.