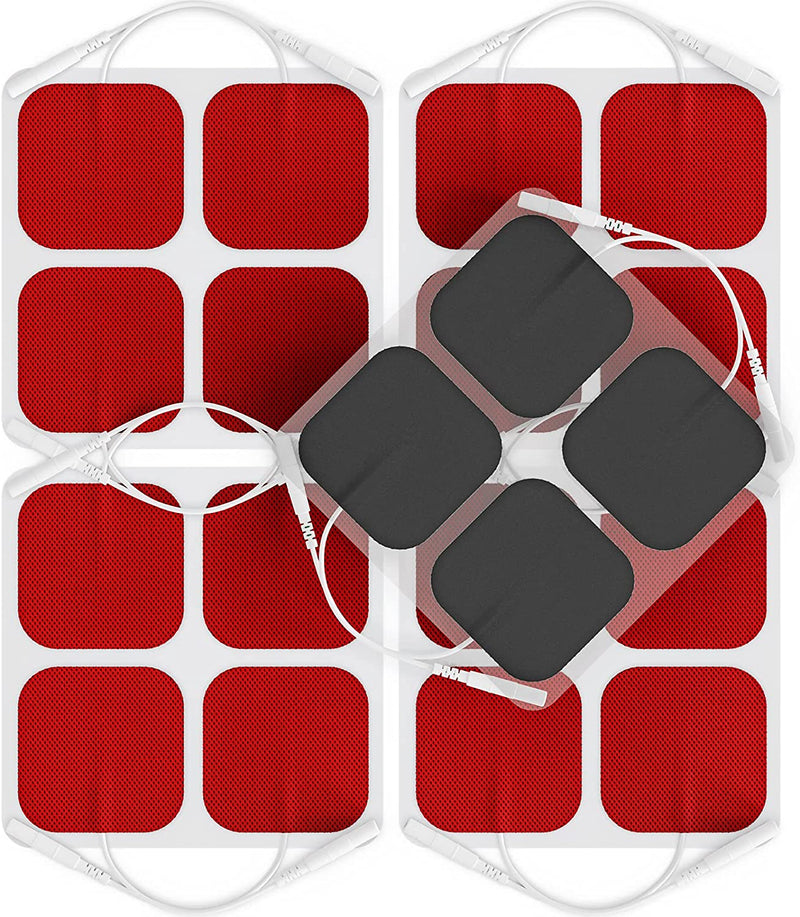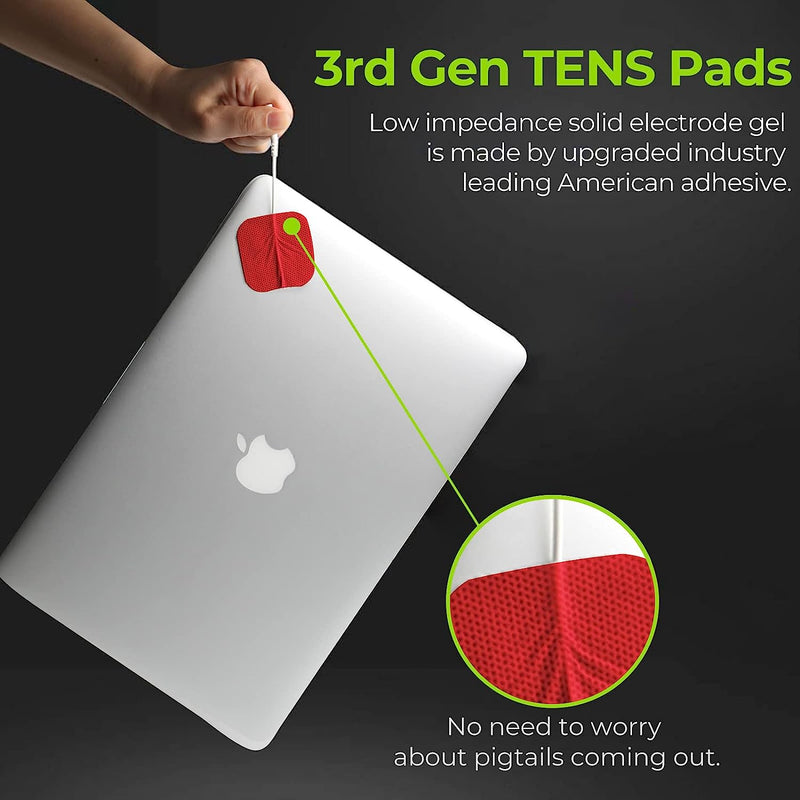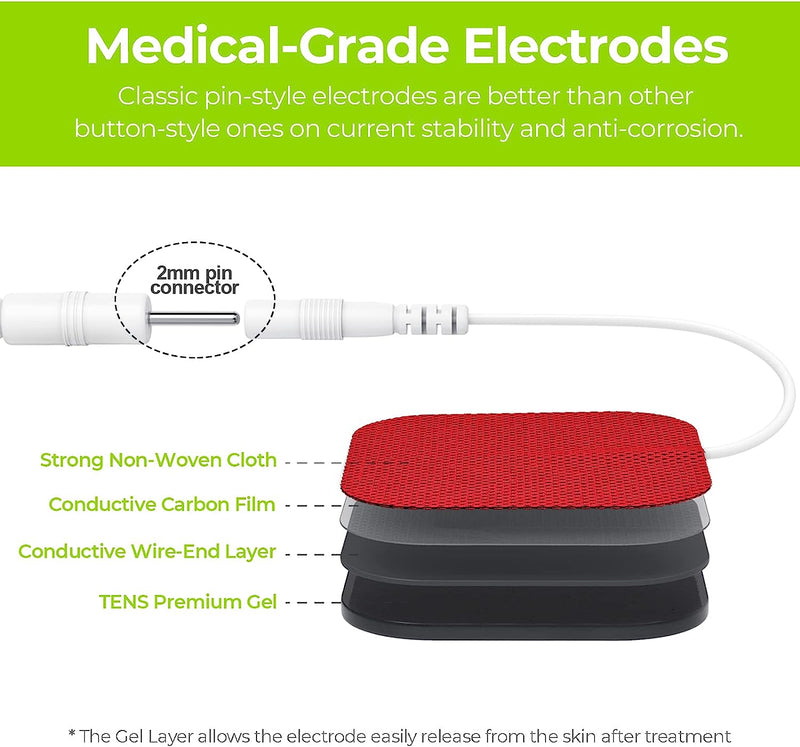 Huge 20-Piece Set. We're always looking for new ways to bring our customers incredible value! When you shop with us, you'll receive 20 electrode pads in this jumbo pack. Each one is flexible and soft to the touch, helping you get the most from your TENS machine or EMS. They also feature gray cloth backing for durability and re-sealable packaging for a longer lifespan.

Trusted Quality. Low impedance solid electrode gel is made by upgraded industry leading adhesive, which can provide excellent self-adhesive performance and easy clean up for maximum 45 uses. Our medical grade reusable electrodes are latex-free and non-irritating to ensure users of all skin types have a safe, comfortable experience.

Universal Compatibility. Standard 2mm connector TENS electrodes pads are classic and commonly used in medical area, which makes it easier for you to find compatible TENS unit muscle stimulator & accessories.

CE, ROHS Approved. Highly ensured for optimal safety when getting fast relief through certifications, further protects you from harmful additives and consumption of prescription medication.

What You Receive: 20 x Square 2" TENS pads for TENS Unit, our 12-month warranty, and friendly customer service.