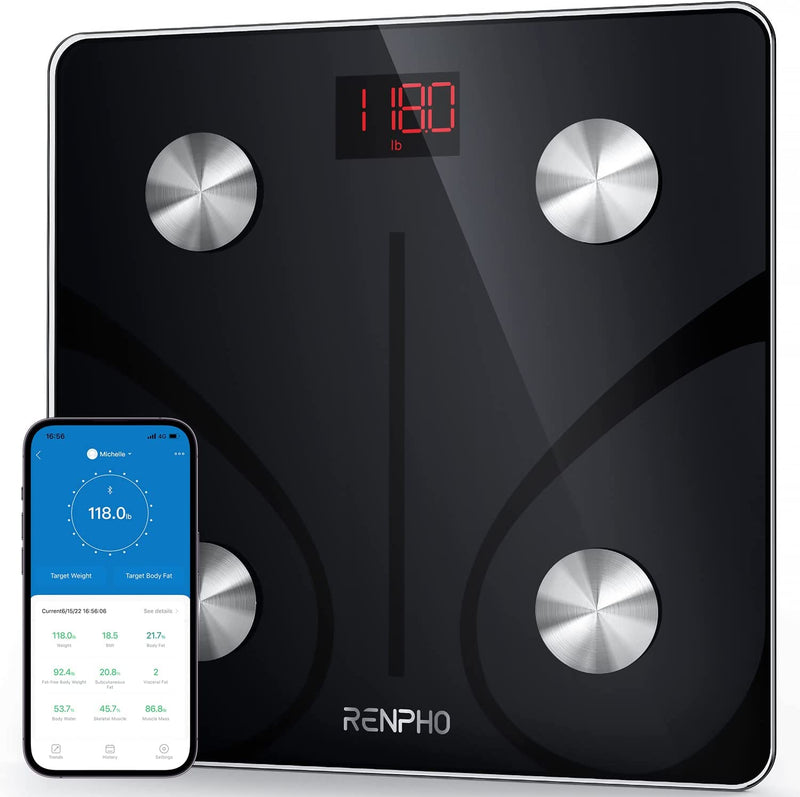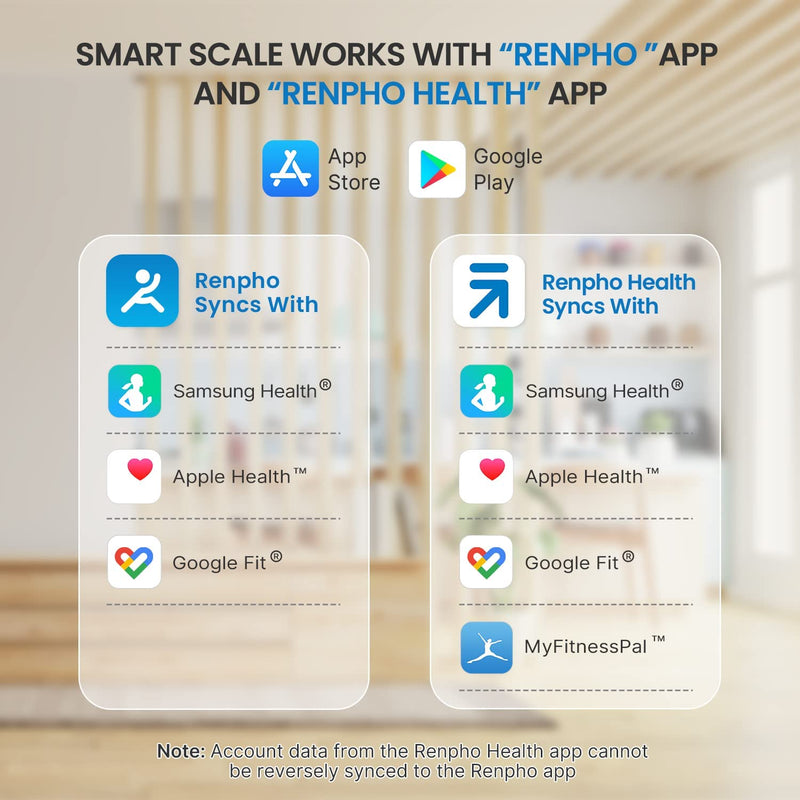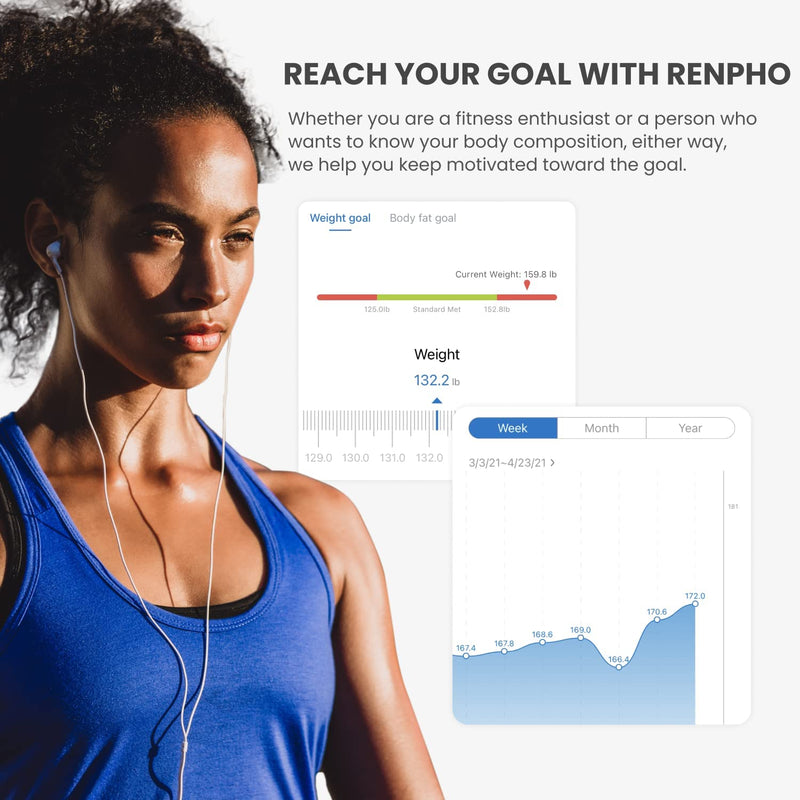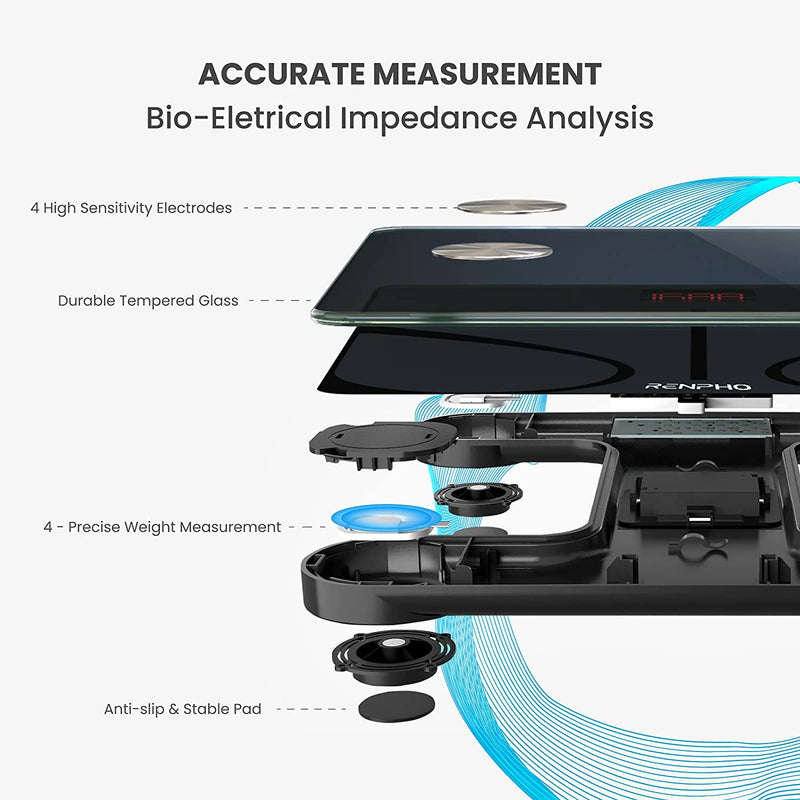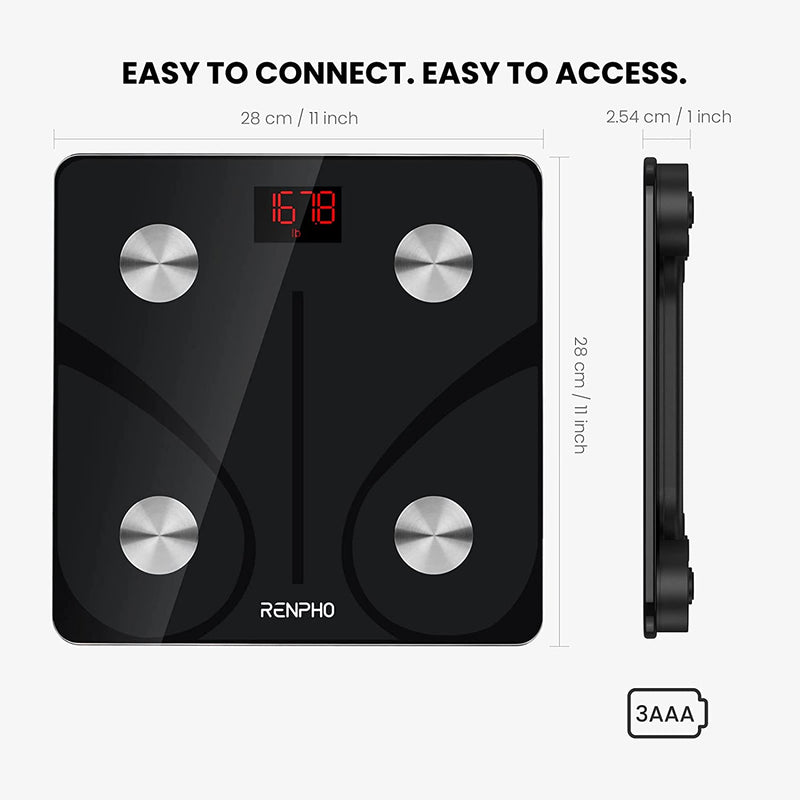 Renpho smart app works in connection with fitness apps. Easy setup app works with Fitbit App, Google Fit. Renpho already has millions of happy global users.

13 essential body measurements. Body weight shows on the scale, other body composition data including weight, BMI, body fat percentage stored in the app. Track everybody's metrics change on Renpho app.

User-friendly app. Download Renpho app at App Store or Google Play, also works with Apple Watch (Except for Apple Watch Series 1). Renpho App works with Bluetooth 4.0 and above.

High-Quality Innovation. Auto calibration, high precision sensors measure in increments of 0.2 lb, 0.05 kg with 400lbs, 180kg capacity. 4 high sensitive electrodes. DO NOT let the sides of the scale, especially the four corners of the surface tempered glass hit any object, and it is recommended to wrap the four corners of the glass with soft objects.

Monitor your progress, unlimited users and baby weighing mode. Renpho connects with apps to help motivate toward your goals, save historical data, and track your daily, weekly, and monthly progress. Use baby weighing mode for weighing baby or pets, 1 scale for whole family, support for adding unlimited users.