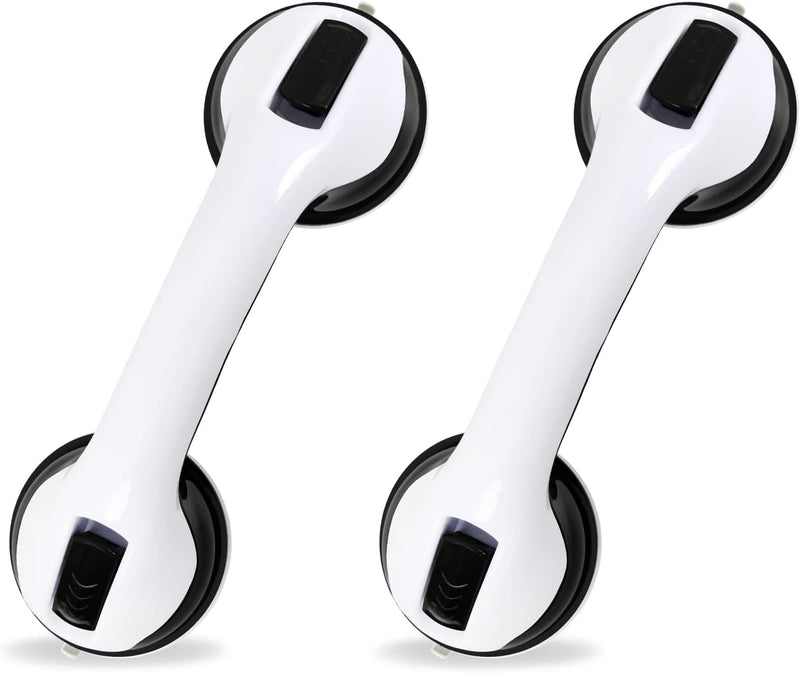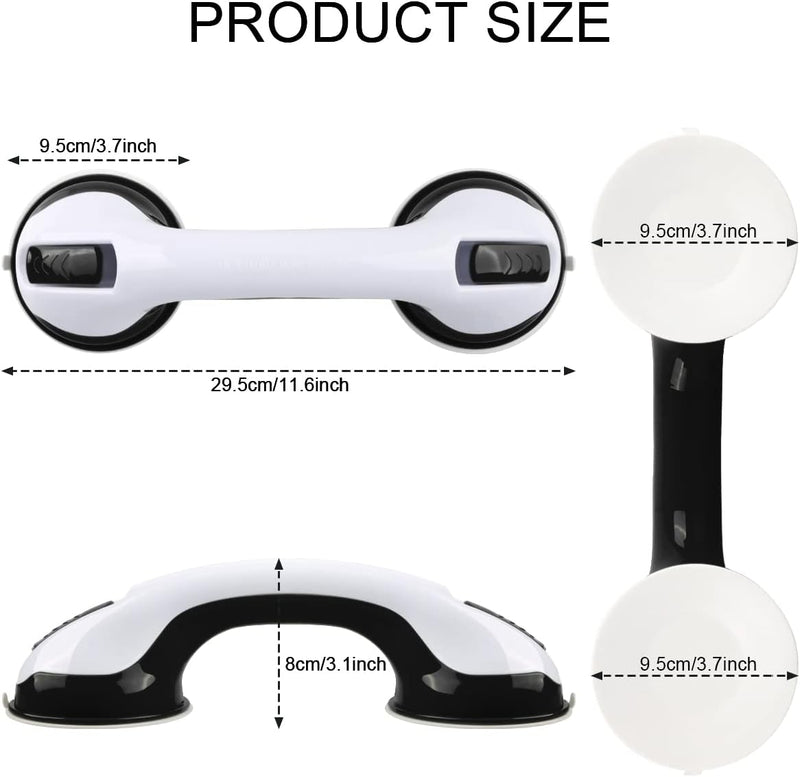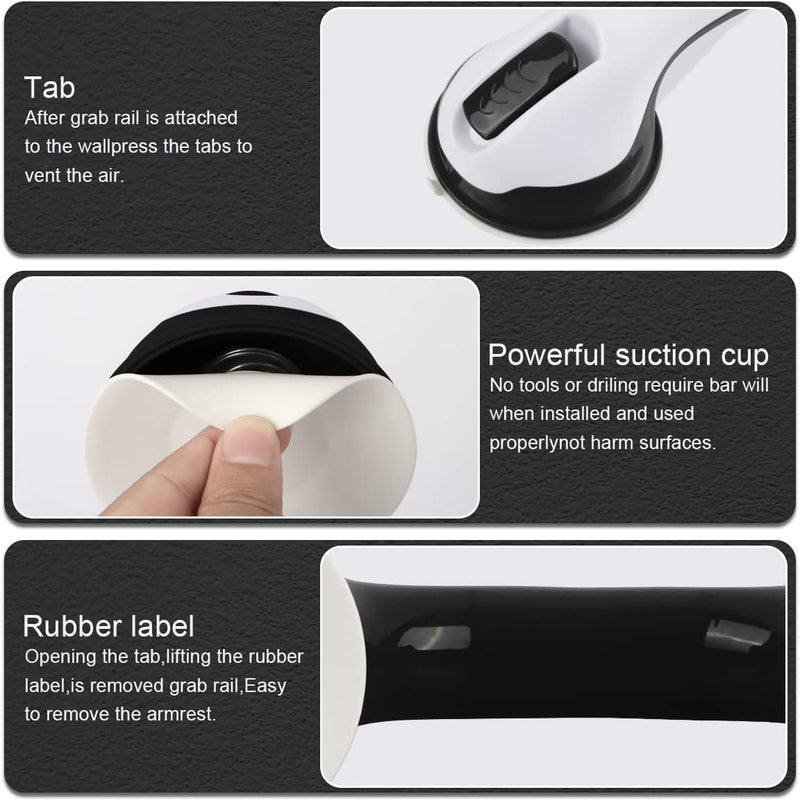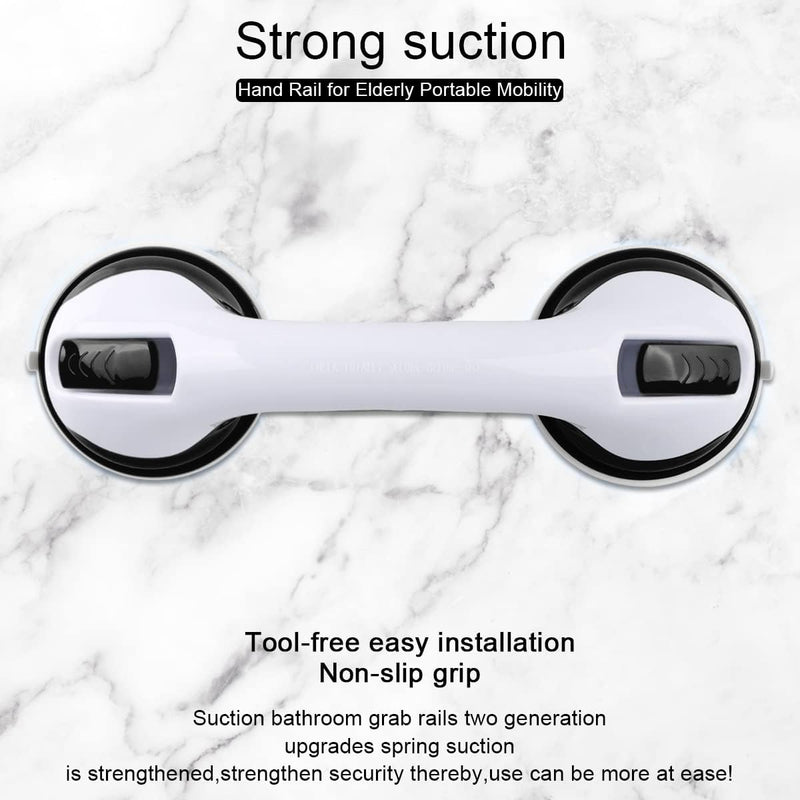 【Safe and sturdy design】: These shower handles are made of plastic and equipped with two suction cups with strong force, making them sturdy and durable. This handicap grab bar is suitable for the elderly and elders, pregnant women, children, injured and disabled people in kitchens, bathrooms, bathtubs, showers and toilets. This ensures that you will not slip even when wet, providing a safe and enjoyable shower experience. Shower grab handles for seniors.

【Comfortable and non-slip grip】: Bathroom grab bars provide extra stability when entering and leaving the tub or shower for a comfortable experience. Designed to be waterproof, the Suction Cup Grab Bar for Bath and Shower has comfortable easy-grip handles that ensure a non-slip grip for added stability and enhanced safety. Suction cups for showers, suction cups for seniors are great bathroom accessories!

【 Special note】: The shower handle is suitable for smooth, dry and clean surfaces. Please clean and dry the surface thoroughly before installation to ensure a smooth and non-porous surface. Check the stability of the suction cups regularly. This shower grab bar for the elderly is only to assist and help support the person's body properly, not to bear the weight of the whole body. Please use caution and test the suction cups before use.

【Portability】: This grab bar for bathtubs and showers is portable and compact so you can take it with you when you travel Shower handles can be removed or installed anywhere in seconds, no tools needed and no damage to the wall Easy to install in hotel rooms or guest bathrooms, take it anywhere you need it, just press the latch to secure it, or Flip the latch to release it.

【Best gift】: Aging parents, relatives and friends with mobility problems, we can't be with them all the time. This shower wand can replace us to give them safe, effective and convenient help easily and safely! This is the best gift we can give them. Suction shower handles for seniors are a great bathroom accessory for shower chairs. They have a secure grip while bathing or using the shower chair.