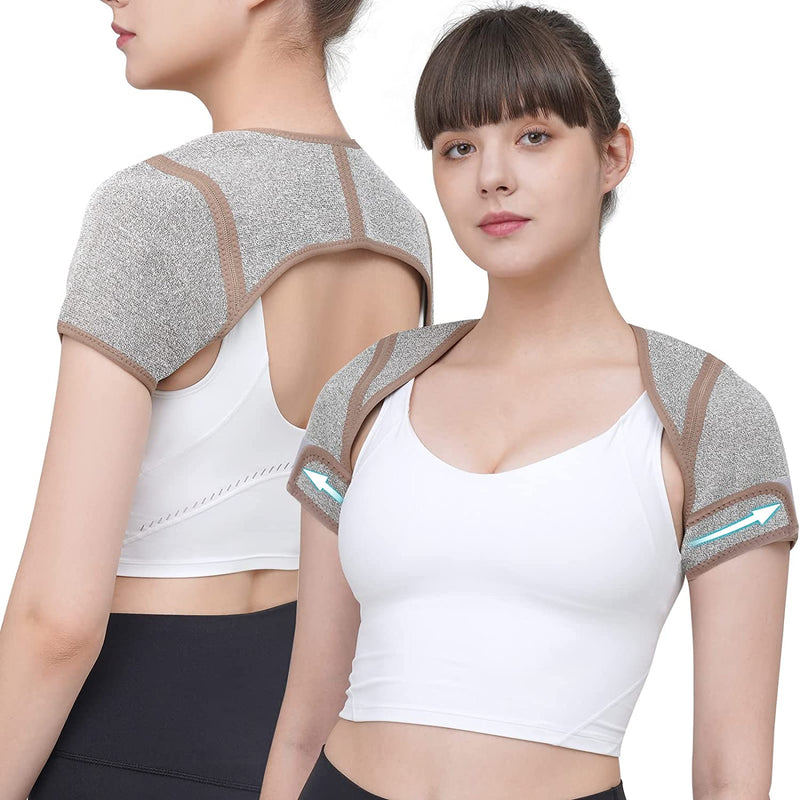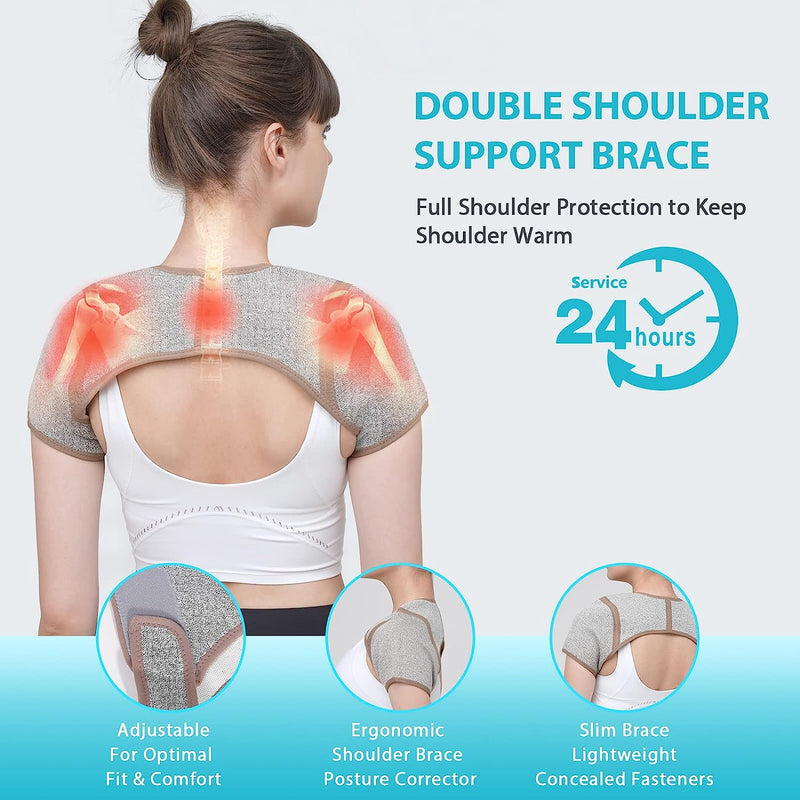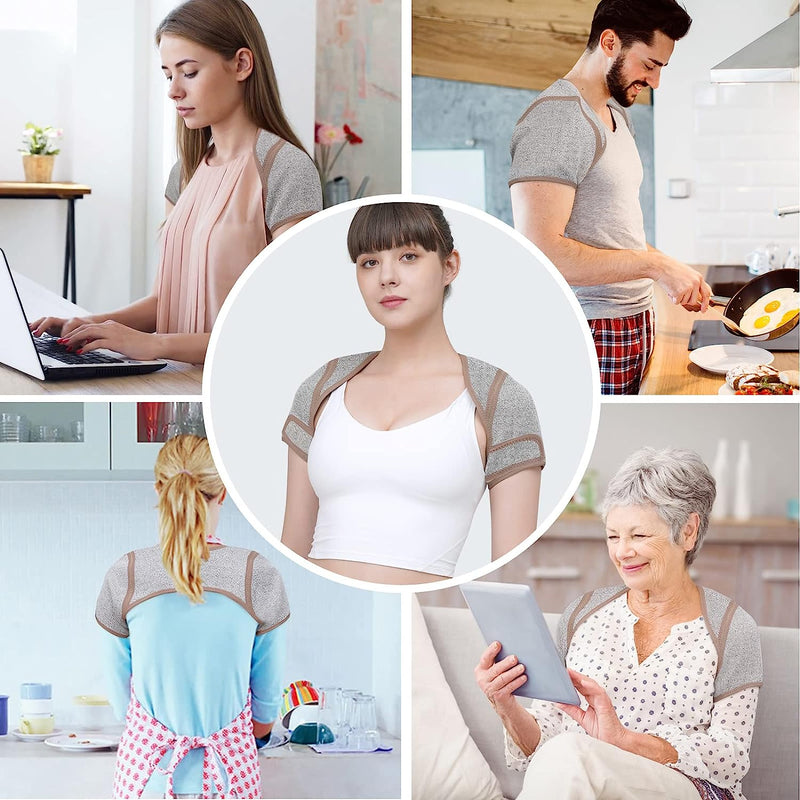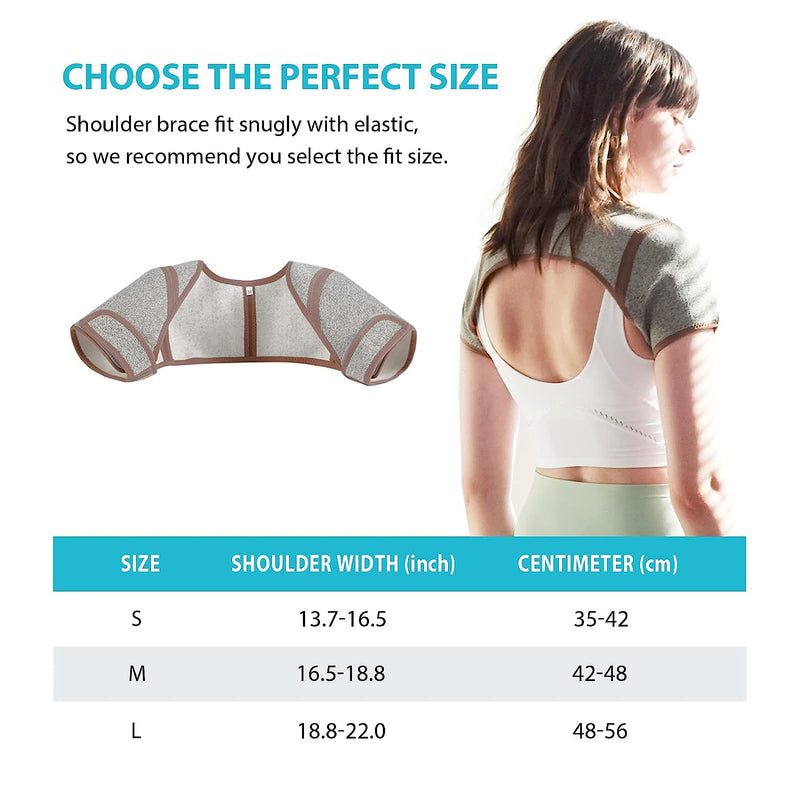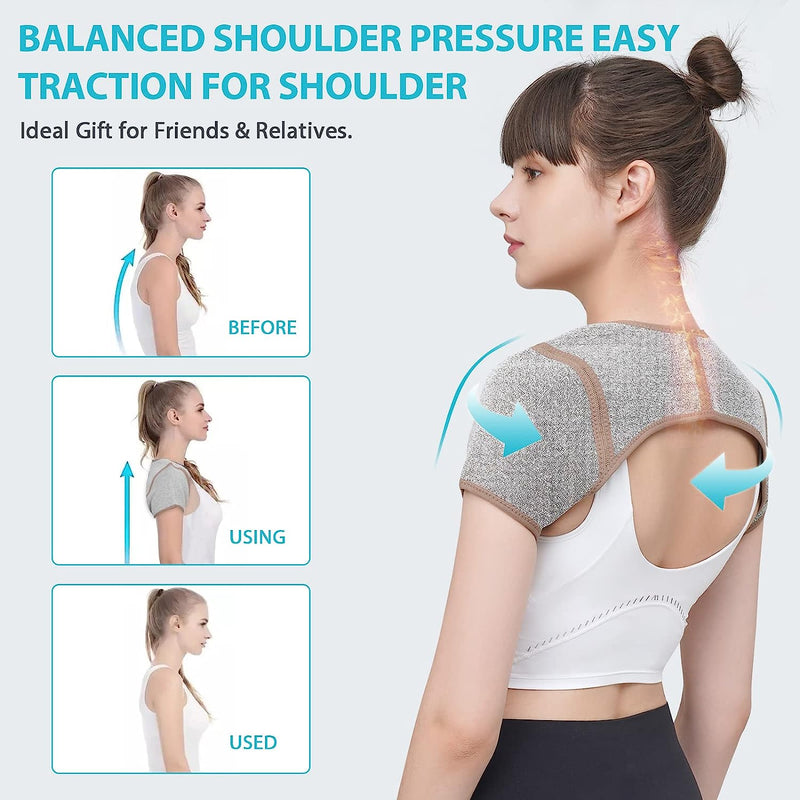 SUPERIOR RECOVERY - Graphene fibers are highly conductive, meaning they can help to stimulate blood flow and promote faster healing. By using a graphene shoulder support brace, one can experience faster recovery and improved joint mobility.

SUPPORTS STRAINED OR INJURED SHOULDERS - Rotator cuff support brace provides compression and support to the shoulder joint, helping to reduce pain and inflammation in cases of strain or injury.

LIGHTWEIGHT AND BREATHABLE DESIGN - KD shoulder brace is made with high-quality Graphene materials that are lightweight and breathable, making it comfortable to wear for extended periods.

ADJUSTABLE FIT - Double shoulder brace for women/men features adjustable Arm Holes that allow for a customized fit, ensuring that it stays in place and provides optimal support.

SUITABLE FOR MULTIPLE ACTIVITIES - Whether you are a sports enthusiast, office worker, or anyone dealing with shoulder pain or strain, shoulder support brace is ideal for providing targeted support and relief to the affected area.

NOTE: For those with shoulder injuries, we recommend asking someone to help you take it off.