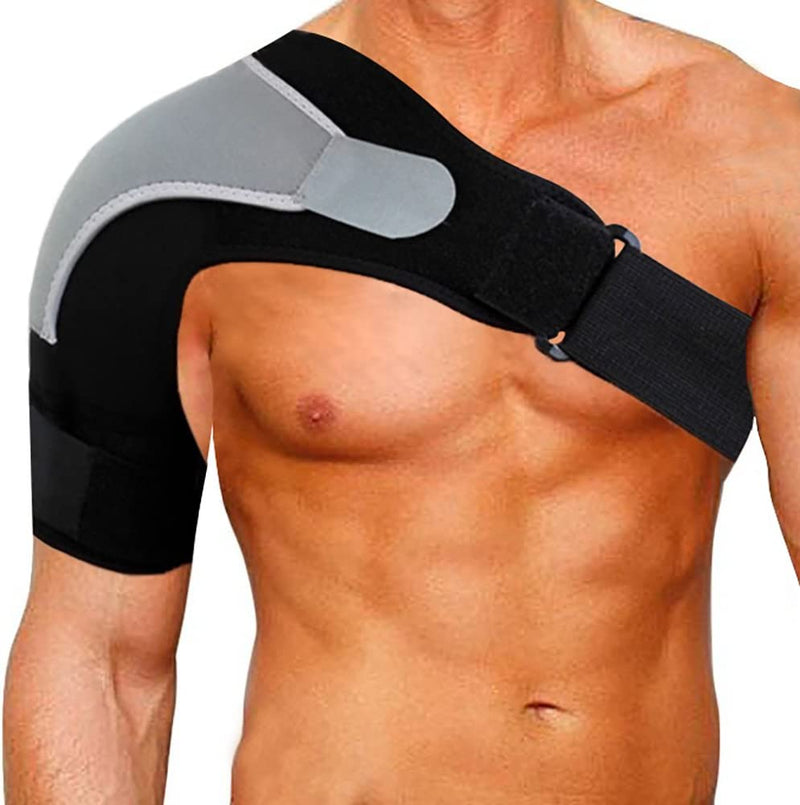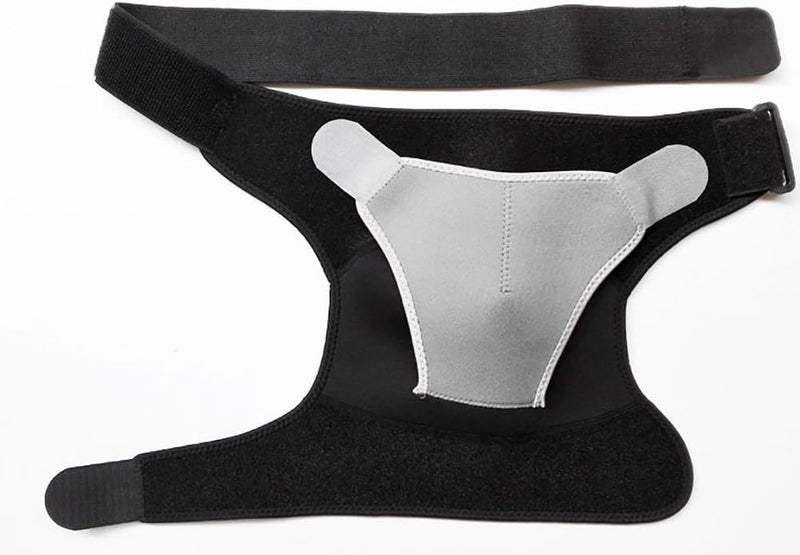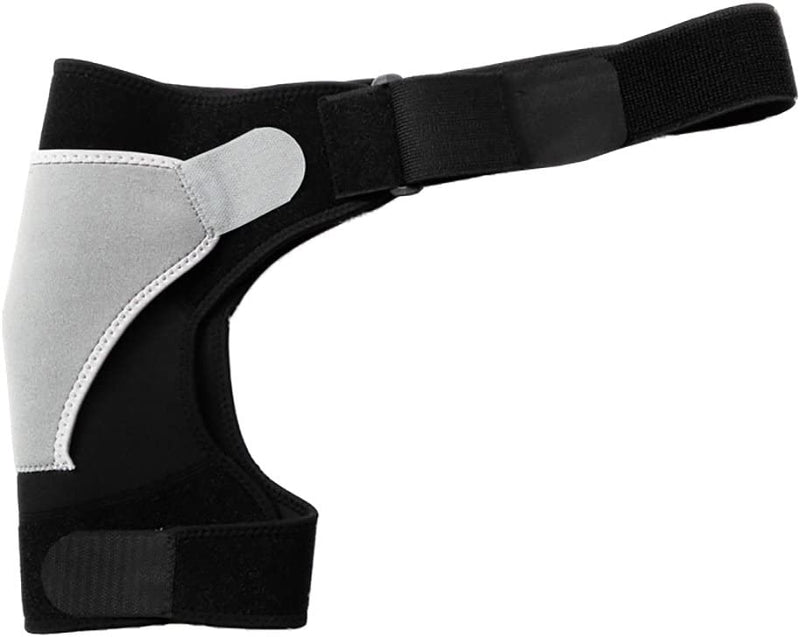 Great Design: Our shoulder brace shoulder stability brace is easily adjustable, Strong velcro straps and high quality plastic buckle design for adjusting shoulder support to be fit on your shoulder, users can adjust the length in accordance with individual demands, both suit for men and women.

High Quality: Shoulder brace support made of breathable neoprene. This fabric adopts moisture wicking and heat regulation technologies. Neoprene fabric and an extra-strength latching strap offer a comfortable fit and soothing warmth. Lightweight neoprene ensures that your shoulder muscles and joints feel less pressure in sports. Very comfortable and durable.

Strong Protection: Shoulder brace helps firm up your shoulder to protect shoulder from injuries when play basketball, volleyball and other sports. Relieve shoulder from strains and damaged muscles, Rotator Cuff, Dislocated AC Joint, Labrum Tear, Frozen Shoulder Pain, Sprain, Soreness, Bursitis Tendinitis, good for arthritis and rheumatic pain. Also helps correct rounded shoulder.

Compression Therapy: The breathable shoulder support provides gentle compression to the shoulder, helping to increase blood flow and reduce recovery time. Timely treatment shoulder tendonitis early enough, conservative (non-surgical) treatment is usually successful for addressing your condition. Some basic home remedies you can follow such as: Rest, Ice and Posture. Grey part is designed a pressure pad for ice/heat pack (NOTE: not include ice pack).

Enjoy Younger Life: The shoulder brace is suitable for any sports and athletic activities, useful for complete support, ideal for the healing and prevention of sporting injuries. A very worthwhile product, try our product, you'll be pleasantly surprised. However, if there is any problem with the product, please contact us via our E-mail on Amazon (send us messages). We promise to send you a new one or give you a full refund. We offer best service for all customers.