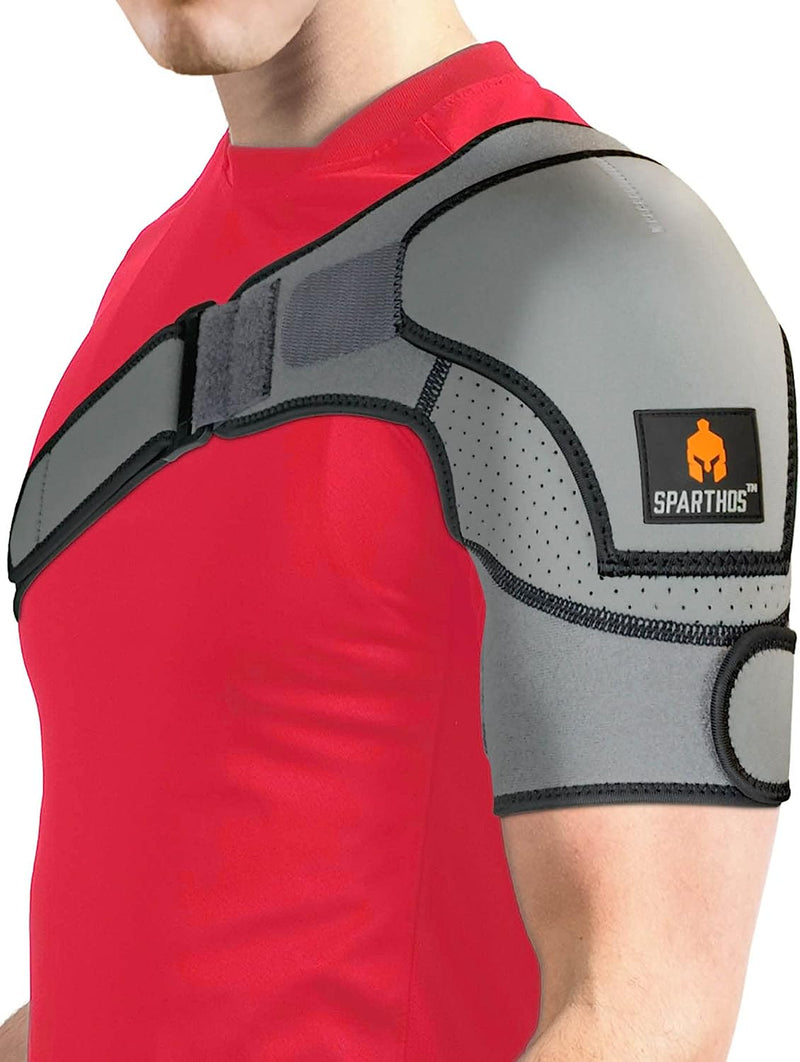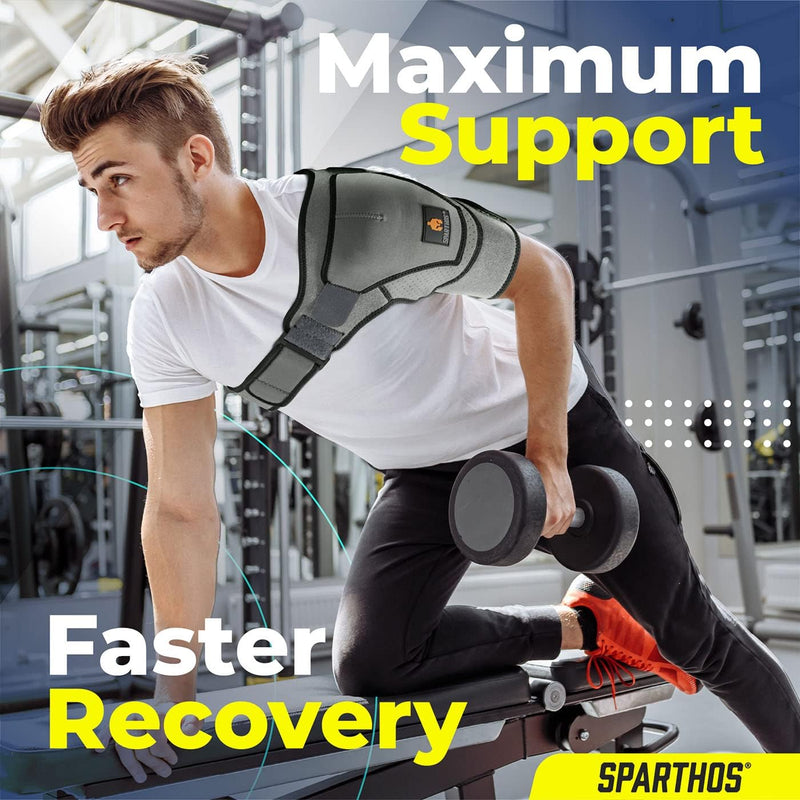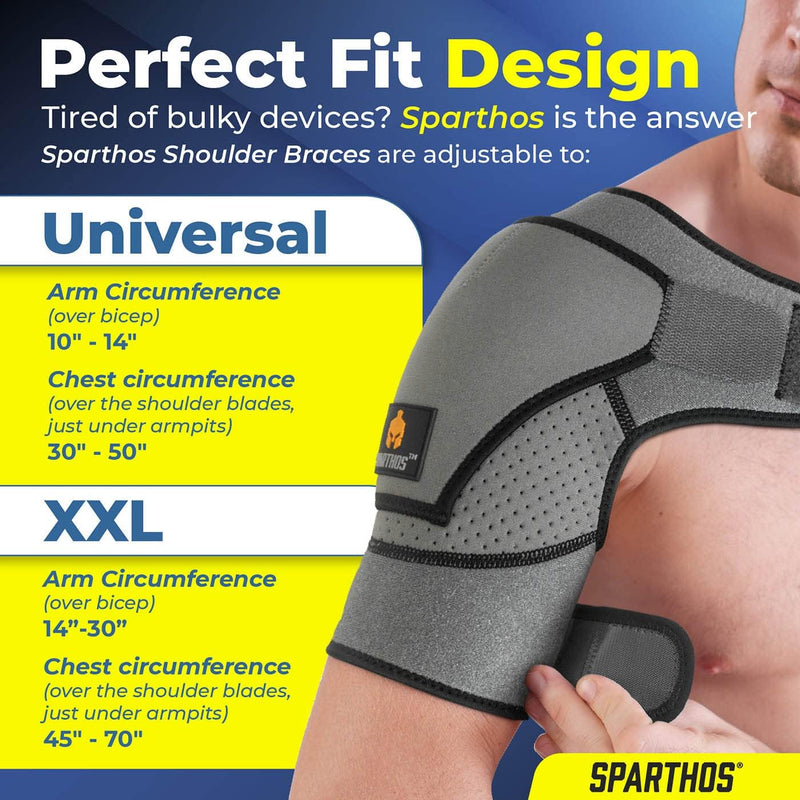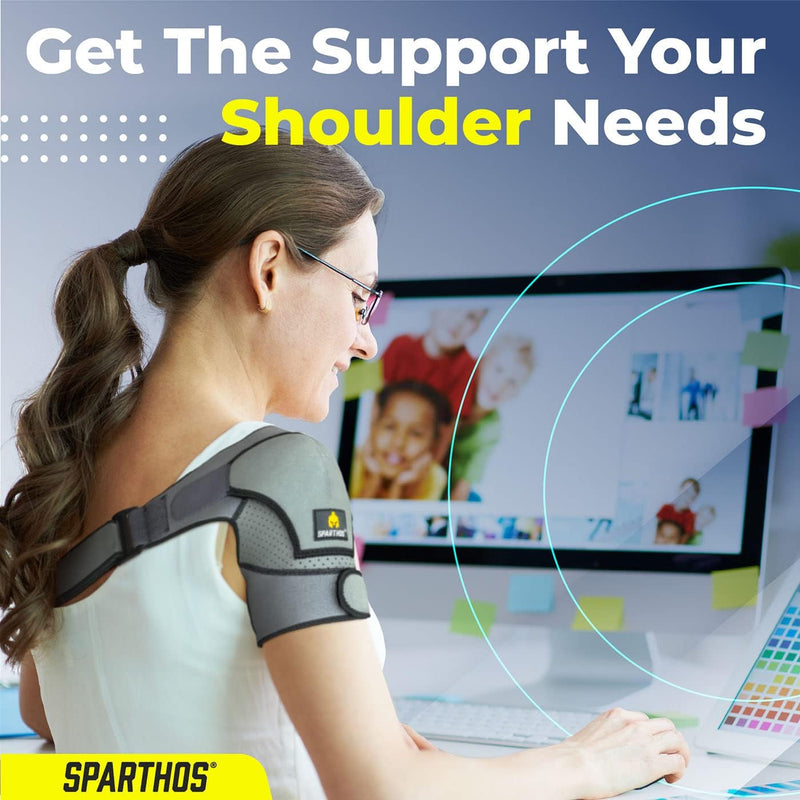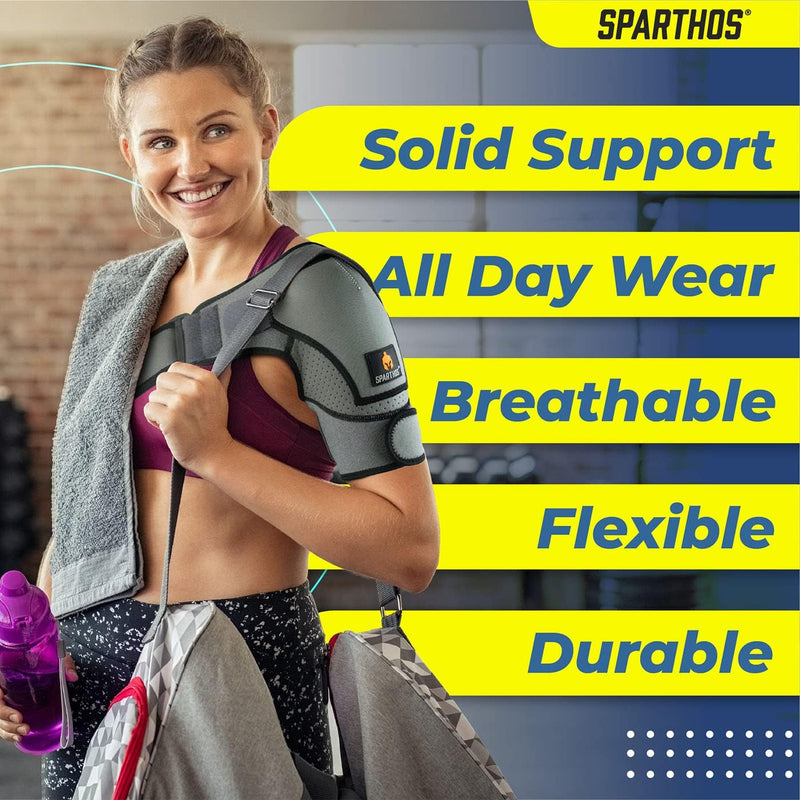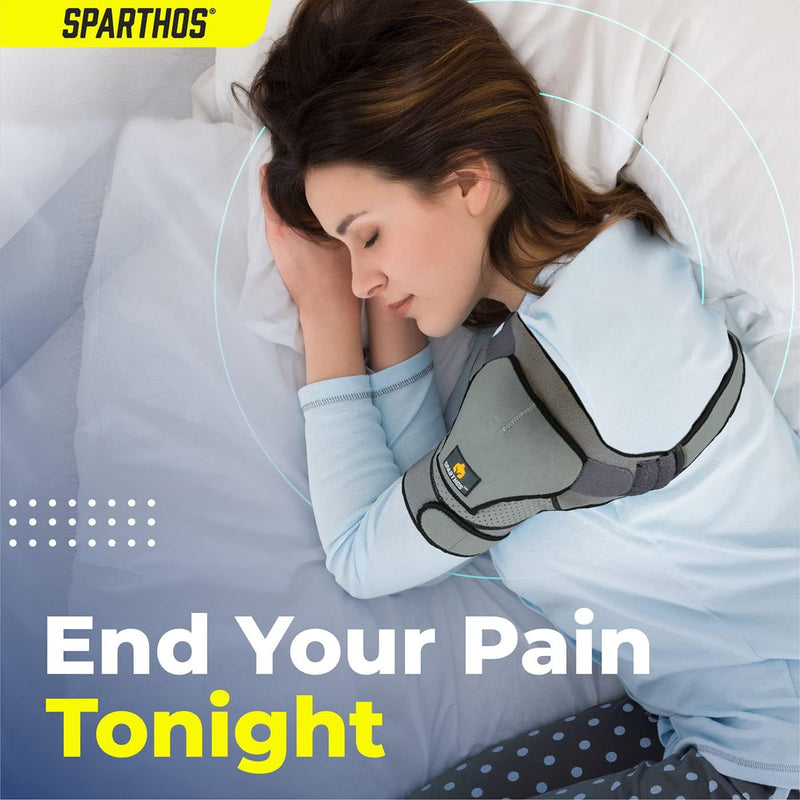 ✅ END THE PAIN - Dramatically reduce shoulder pain, discomfort, inflammation. Accelerate joint and tendon injury recovery - proper support, stability and compression for the shoulder joints, torn rotator cuff, ac joint.

✅ SUPPORT YOU BADLY NEED! - Sparthos Shoulder Brace has been carefully engineered to stabilize and support your shoulder. Won't restrict! It will allow for freedom of movement and long term comfort.

✅ BE COMFORTABLE AND CONFIDENT AGAIN - Easily adjust the chest and arm straps to exactly fit your body size and shape. The hook and loop system means you can put on and adjust the sleeve without any need for assistance for complete support and independence!

✅ YOU DESERVE THE BEST! - Made from ultra-strong, flexible and breathable neoprene that provides you with maximum support and pain relief all day long - whether you're working, relaxing, playing sports and even while you sleep. An ice pack pocket allows for additional relief!

✅ ORDER NOW - You have no risk our 100% happiness guarantee!