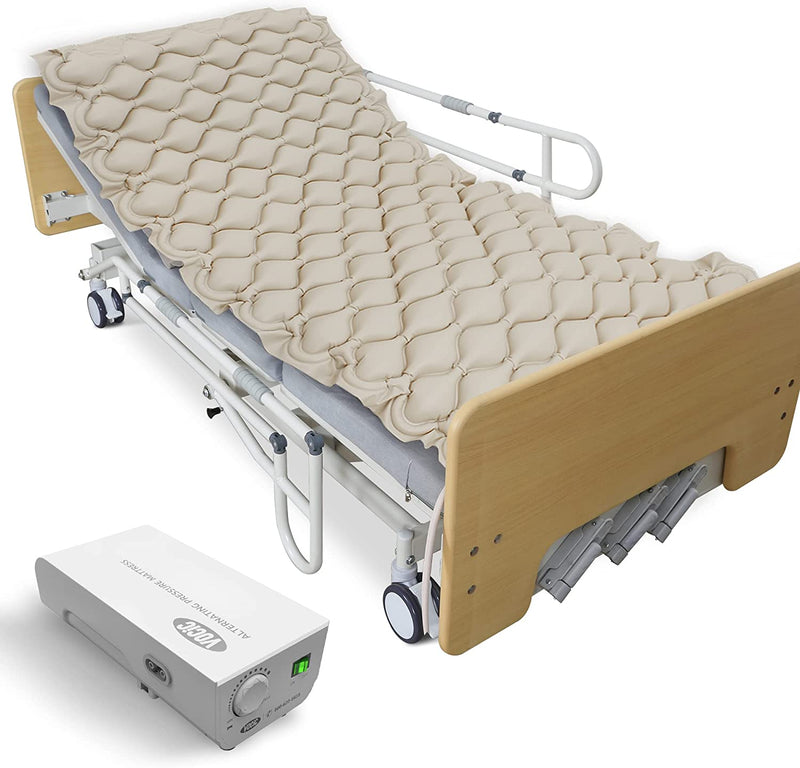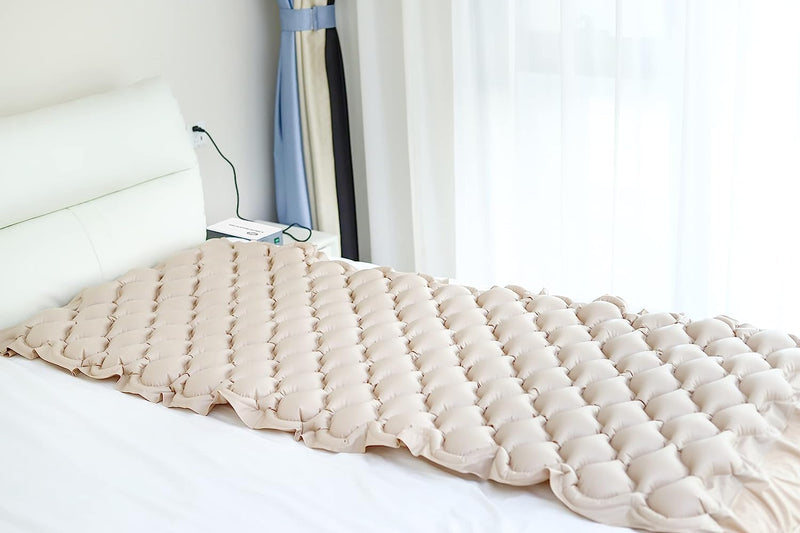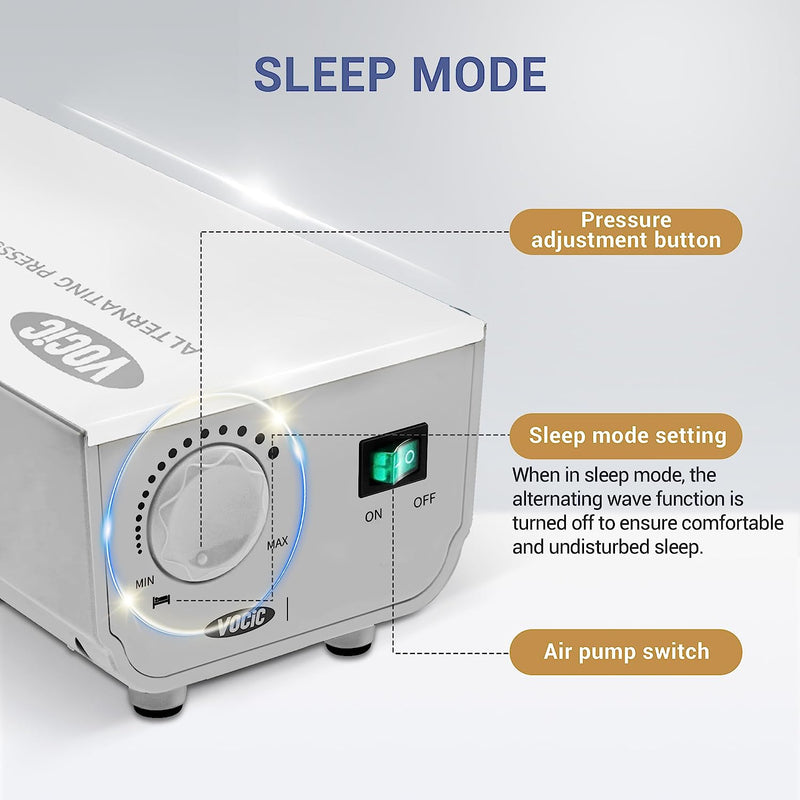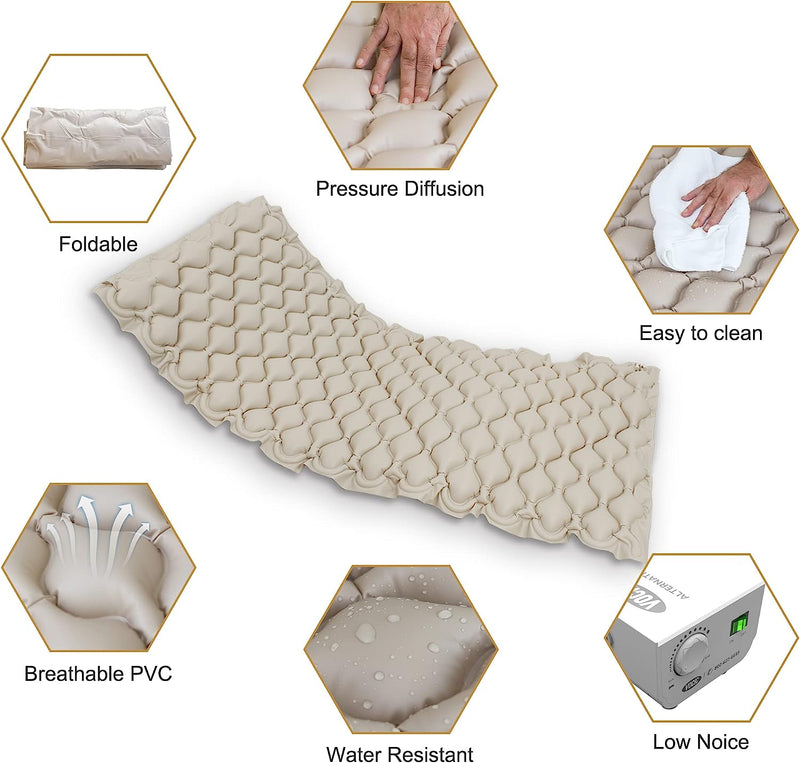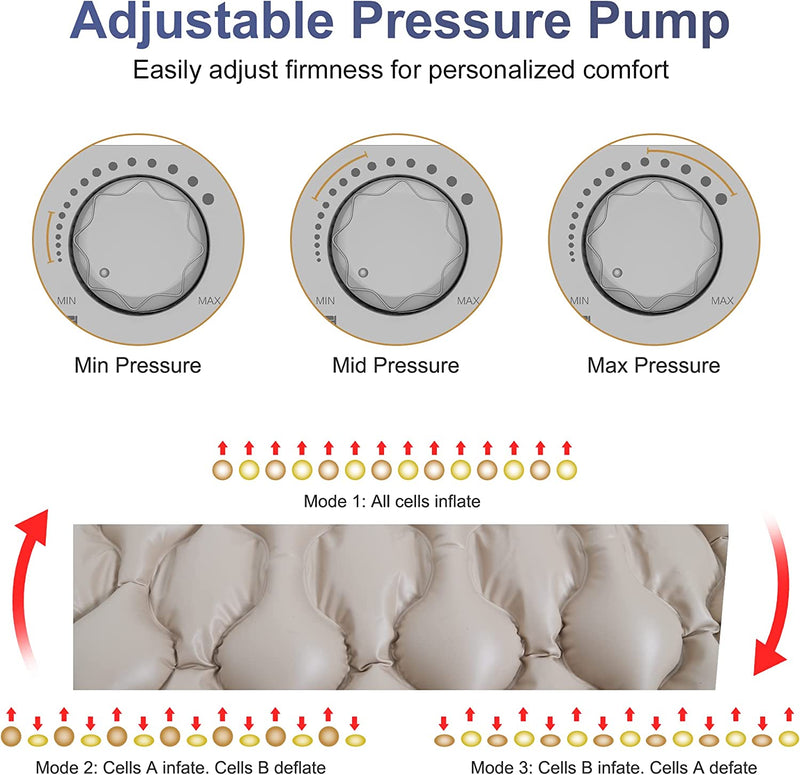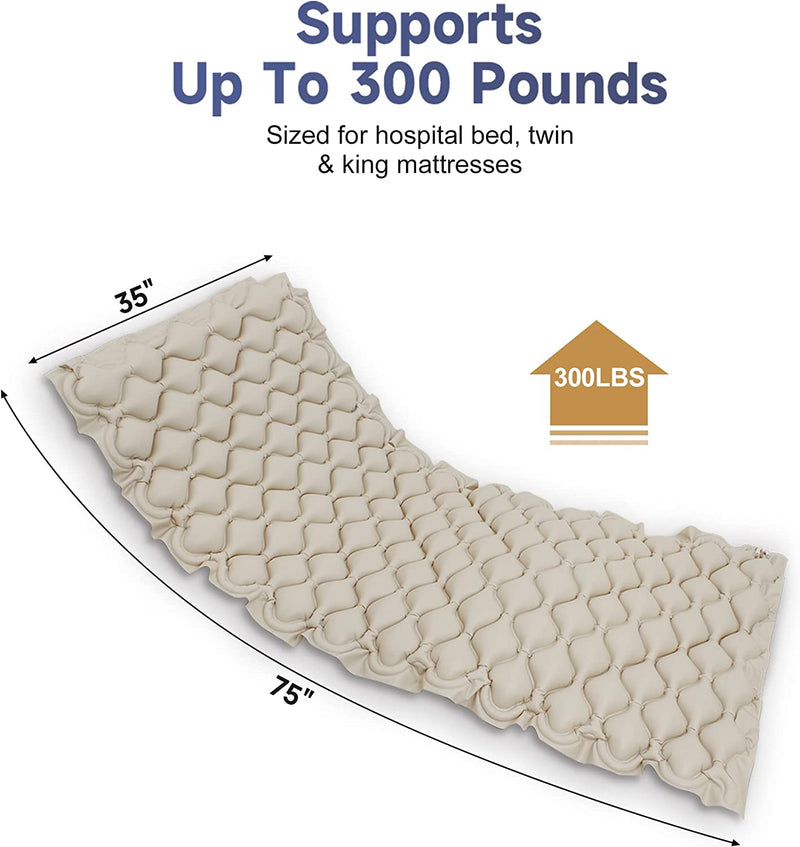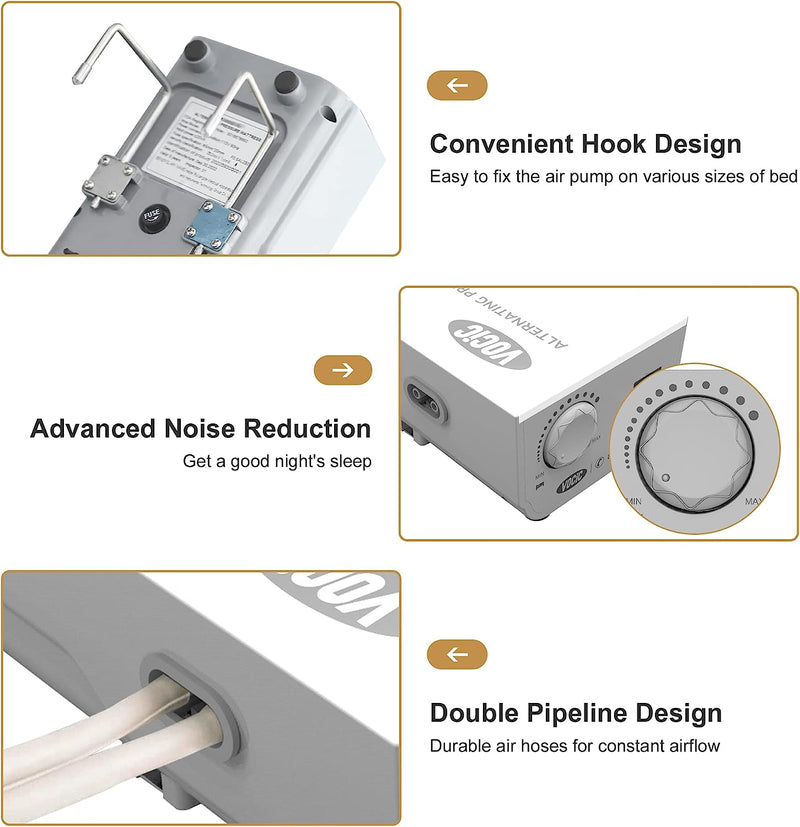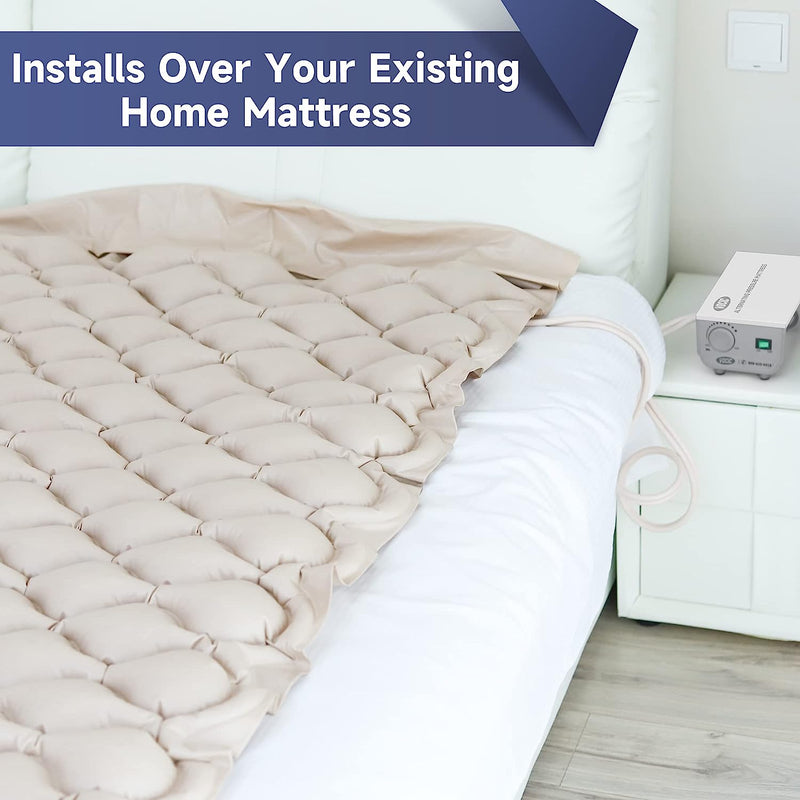 DOCTOR RECOMMENDED RELIEF FOR BED SORES & ULCERS: Providing relief from bed sores and ulcers caused by extended bedrest, the alternating pressure mattress instantly promotes increased circulation and helps manage skin maceration. The variable pressure mattress evenly distributes weight and relieves pressure spots–instantly improving your loved one's quality of life. Perfect for immobilized or weak patients who cannot shift their weight frequently.

ADVANCED WAVE-LIKE THERAPY WITH 130 AIR CELLS: Our proprietary algorithm alternately inflates and deflates each of the pad's 130 air cells, creating a mattress surface that evenly distributes a patient or loved one's weight and instantly eliminates pressure spots. Each air cell is heat sealed to ensure it will not leak for exceptional durability.

WHISPER-QUIET PUMP WITH CUSTOMIZABLE CONTROLS: Variable pressure pump is ultra-quiet for restful sleep. Producing constant air flow, the variable pump offers multiple levels of pressure for a customizable experience. Each pressure cycle is approximately six minutes long.

TRUSTED DURABLE CONSTRUCTION SUPPORTS UP TO 300 LBS: Premium vinyl mattress supports up to 300 pounds.The waterproof mattress pad easily fits on an existing mattress or frame. The included air hoses are flexible and non-binding for easy installation.

FREE VIVE GUARANTEE: 1 year on pump and 60 days on mattress pad. Trust quality. Buy now with confidence.