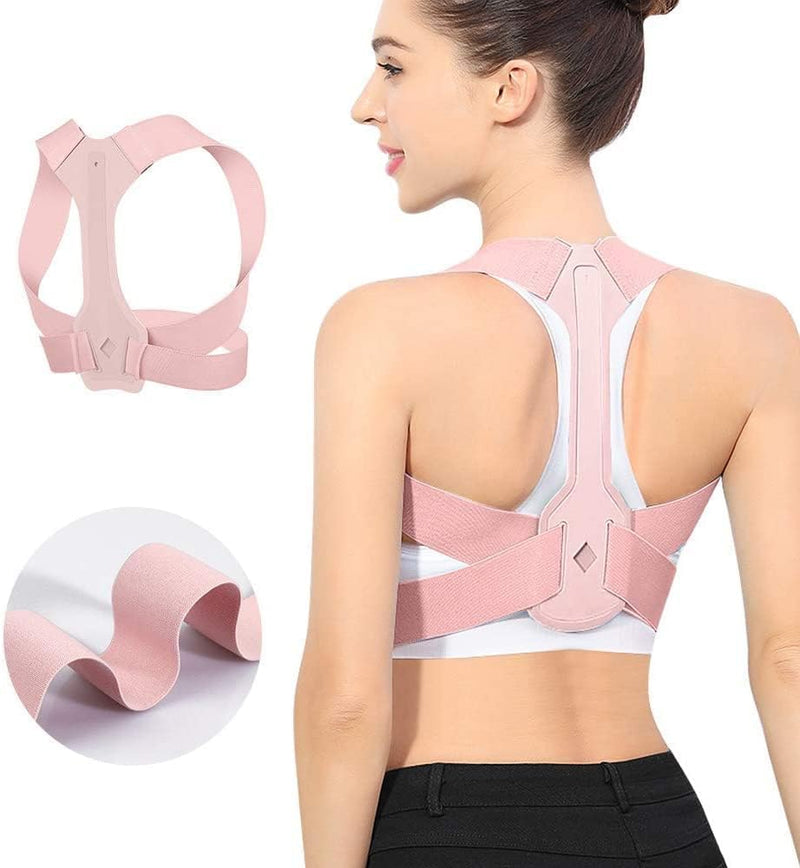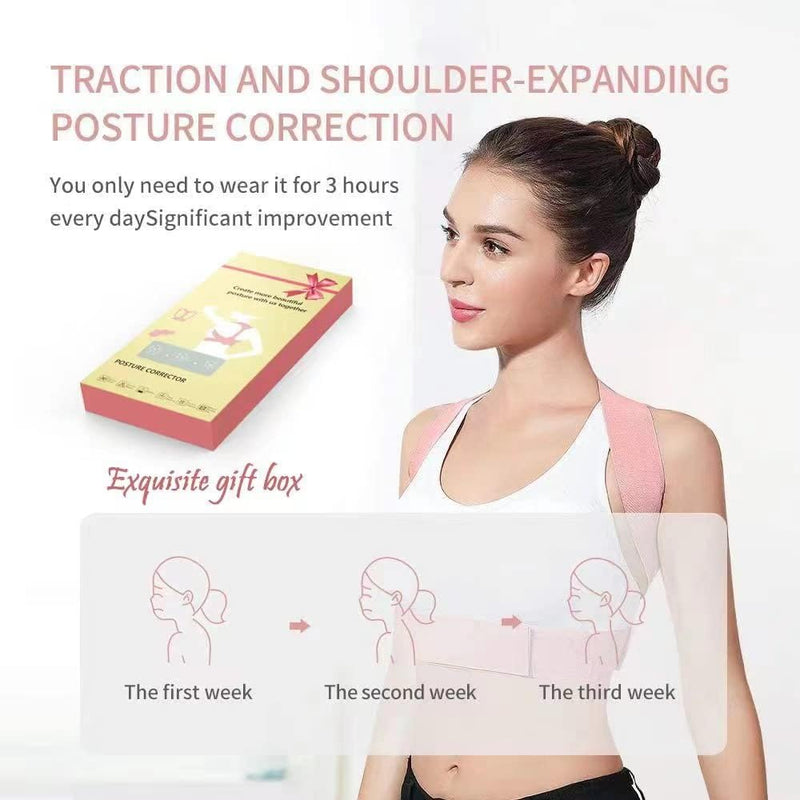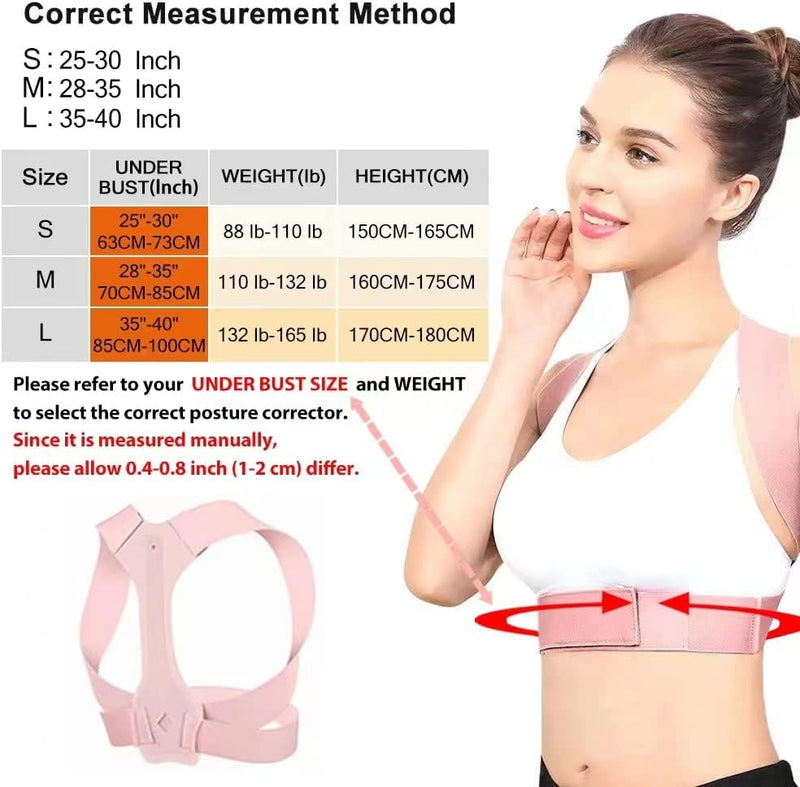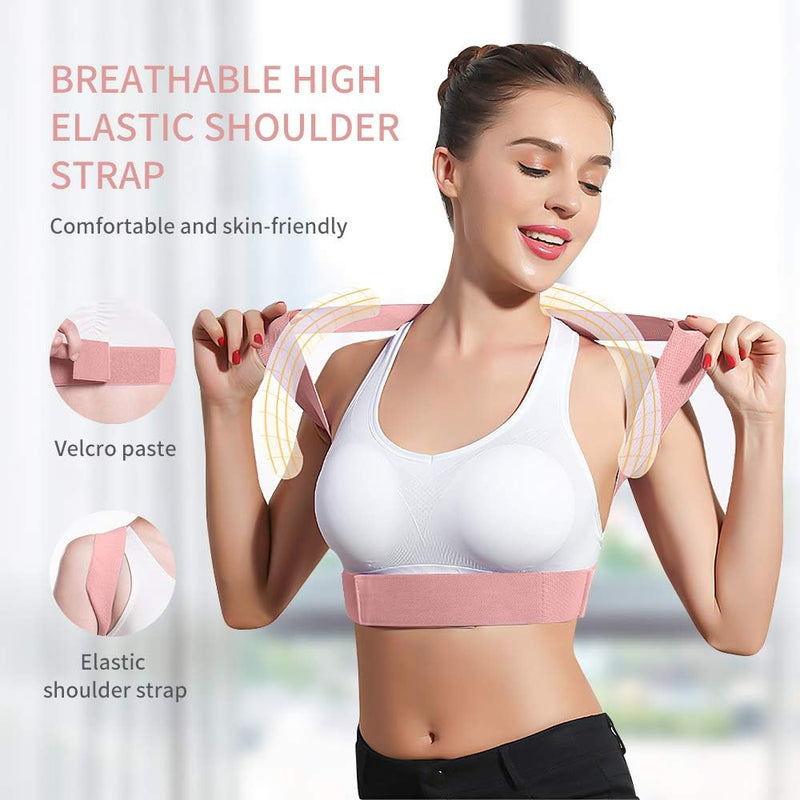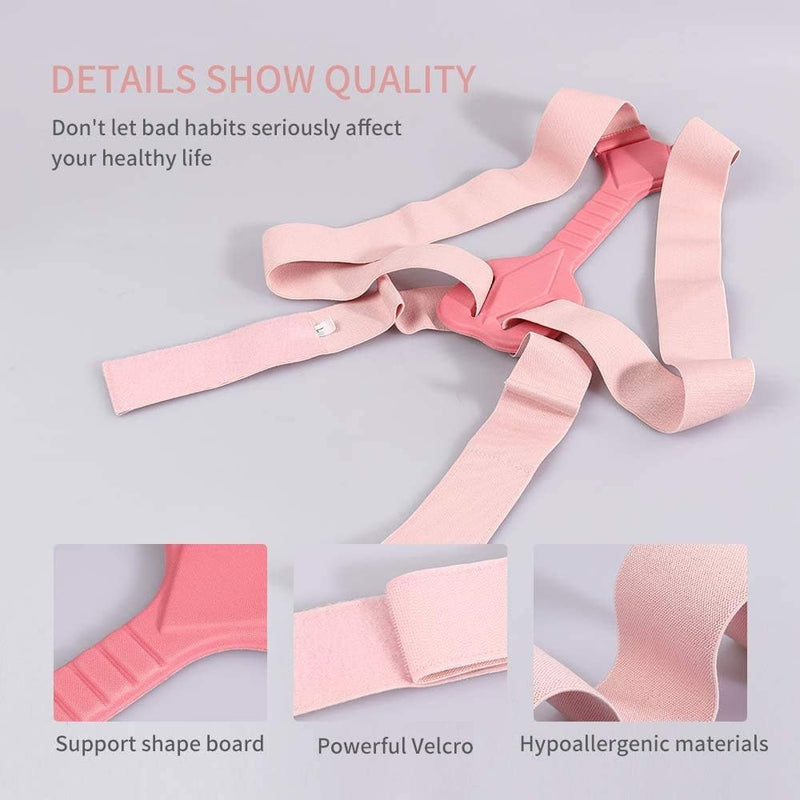 [New type back support]: Pink back brace posture corrector, specially designe for girls who love beauty,Using the latest PE back support plate, flex 360°, very comfortable, help vertebra get back, pull shoulders backward, You will get a pleasant surprise after two weeks¡¯usage by seeing a charming body curve and posture.

[High elastic belt]: The belt of the posture corrector is made of high elastic material, integrated molding, 8 word open shoulder double stretch, soft and comfortable. It will not pinch your body like traditional material. Besides, the belt can be adjusted freely according to your body shape and preference.It is suitable for waistline between 25-40 inches. The adjustable high elastic belt can be adjusted to any position you feel comfortable.

[Wear inconspicuously]: The back posture corrector can be worn on your clothes or inside tops at work or daily life and inconspicuous. We recommend it for those who are worried about humpback and for those who have humpback, uncomfortable waist caused by sitting at the desk for a long time.keep good body shape.

[Easy to wear and put off] :To wear the back brace corrector according to your body shape and adjust the back support belt freely. Please control the time within about 15 to 25 minutes when first using, and then increase 20 minutes each day until wearing 3 hours every day.

[Considerate after sale service]: If you have any questions about size or dimension, we could replace a new one for you, or let us know through Amazon, we will be 24 hours at your service.