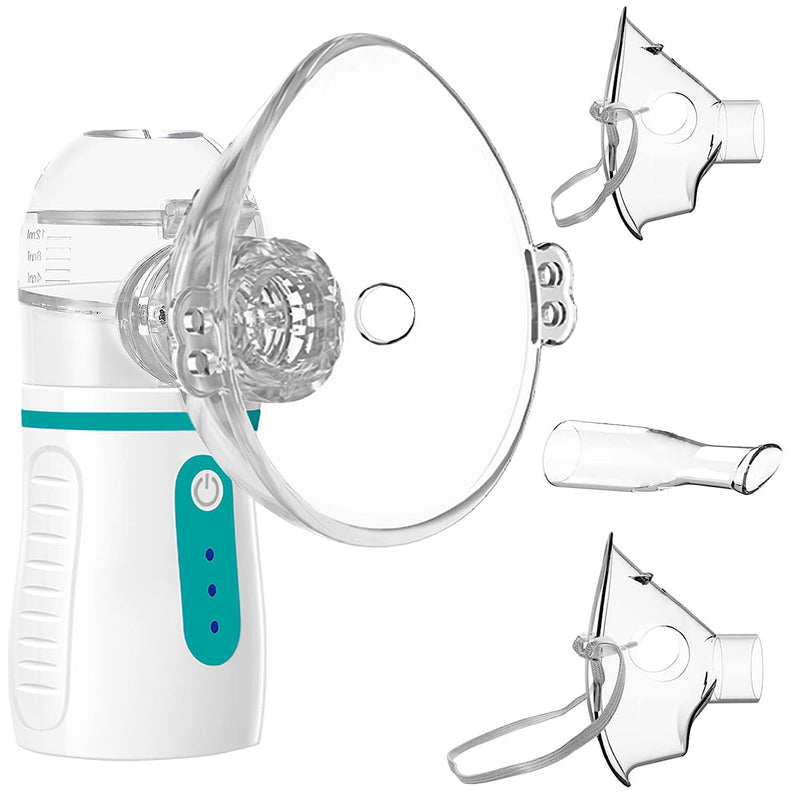 【Creative Mesh Technology】ACGOLL Nebulizer adopts mesh technology to provide Nanoscale nebulization with 3000 Nanoscale holes ( particle size ≤4μm ). This Nebulizer allows you to solve your breathing problems more comfortably in less time.

【3 Adjustable Speed Exclusive Design】 There are 3 adjustable nebulization modes(High:0.35 ml/min、Mid:0.25 ml/min、Low:0.15 ml/min), press once for the mild mode for children, which is recommended for beginners. Press once more for the intensive mode for adults, which meets the needs of different people for Better Nebulization.

【Upgraded Silent Processes】 This ACOGOLL nebulizer uses advanced materials and Multiple Upgraded Processe( ≤ 15 DB), so even when the nebulizer is working, you can rest without noise disturbance and the baby can sleep well.

【One Click Design with Automatic-Cleaning】 Long press 5 seconds to enter automatic-cleaning mode. Portable nebulizer is lightweight and small, easy to carry in your pocket or bag, so you can go out and use the nebulizer anytime, anywhere. One click user-friendly design, very easy to use for both elderly and children.

【Battery/USB Cable】This Nebulizer has 2 power modes. You can plug it into the USB port of your power bank, car, or laptop. If you go out, you can put 2 * AA batteries inside.