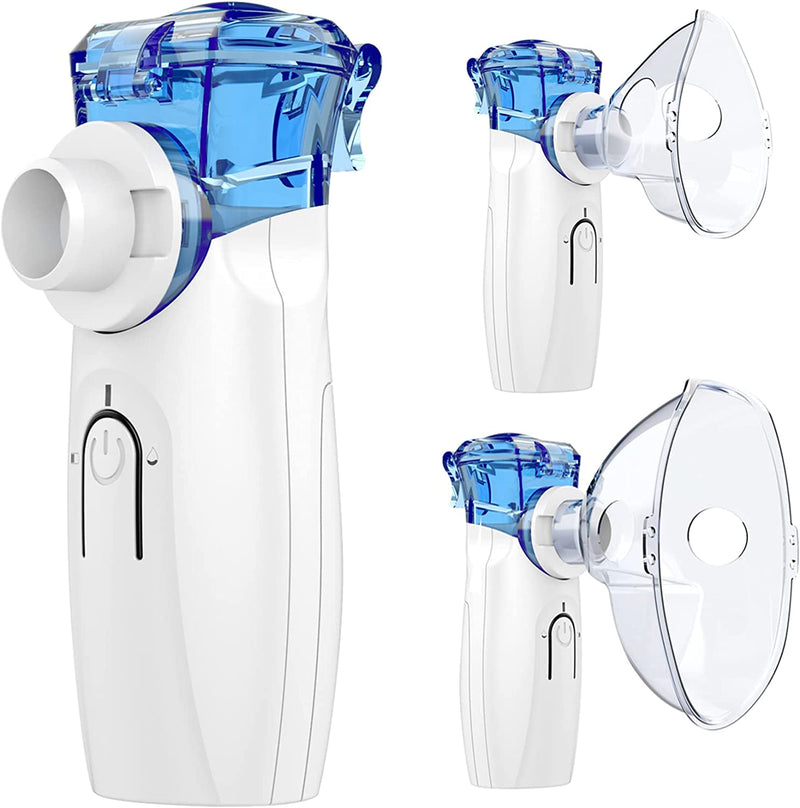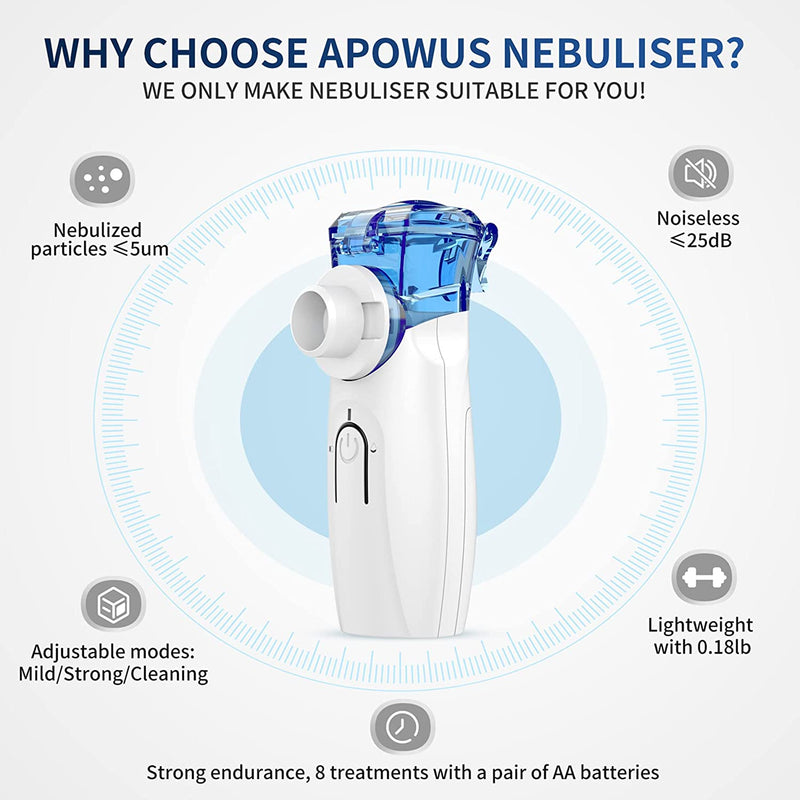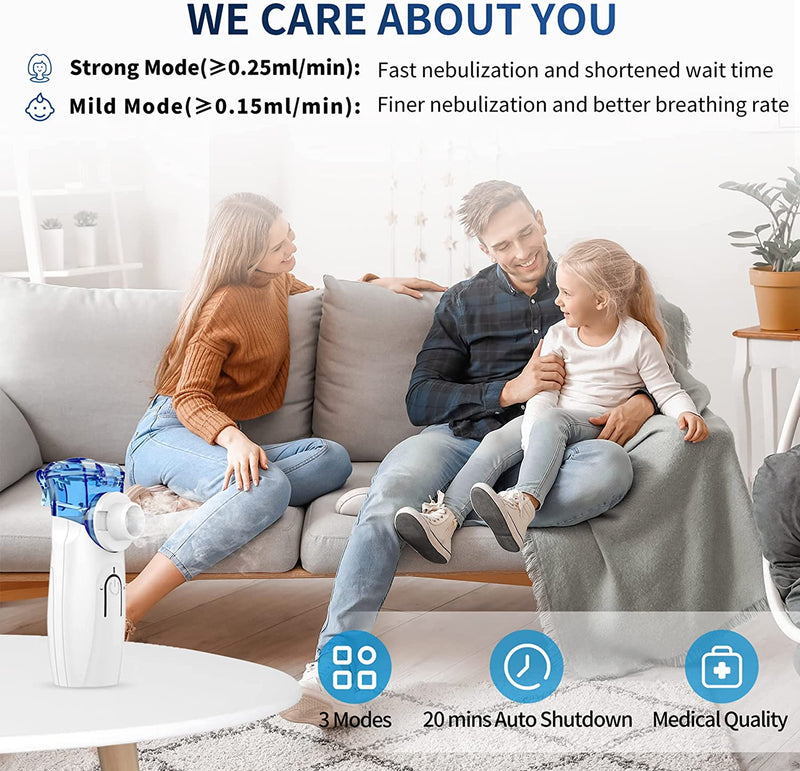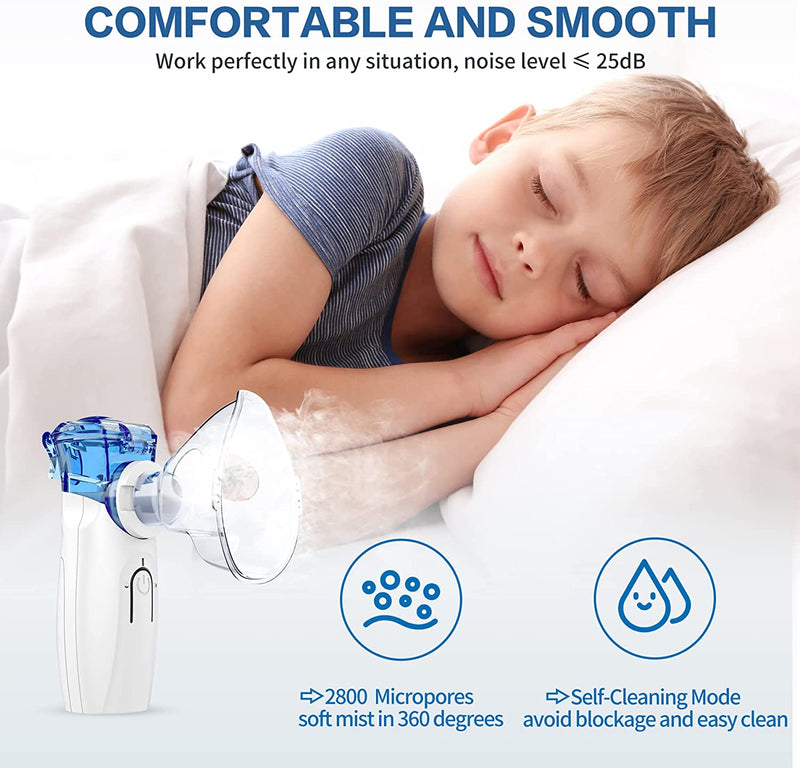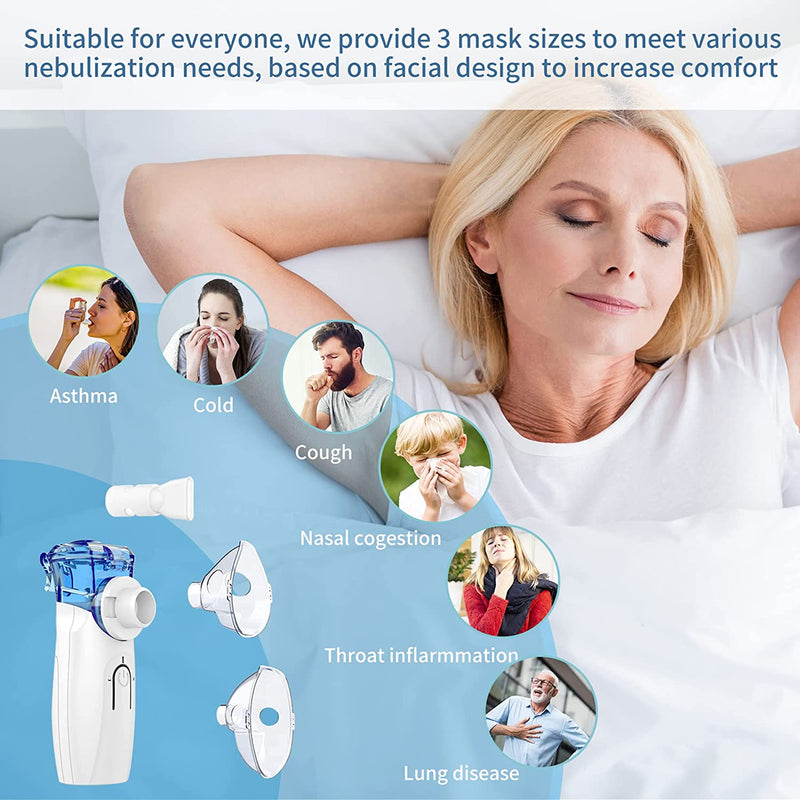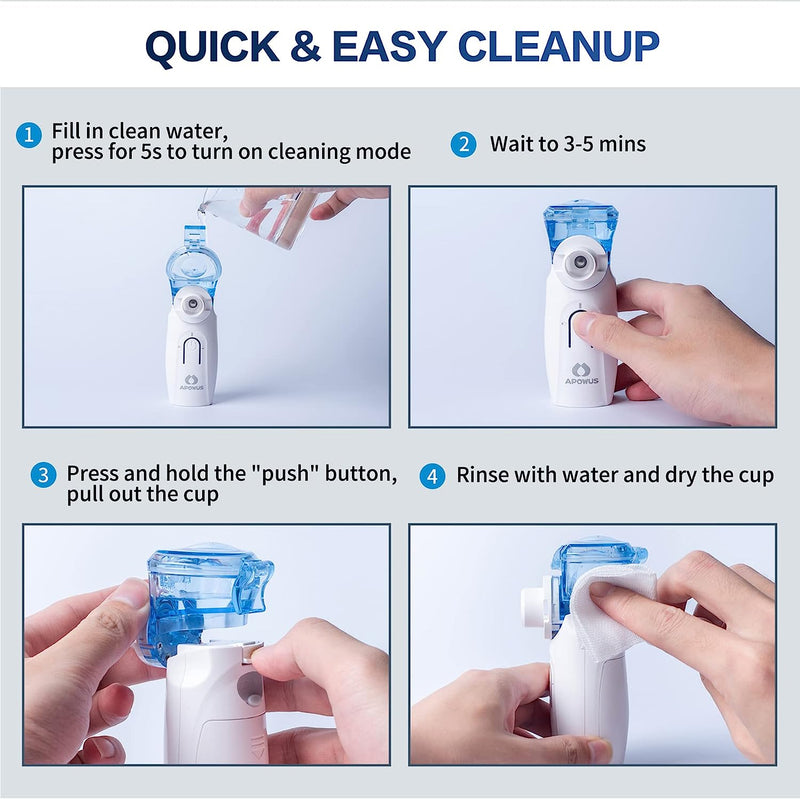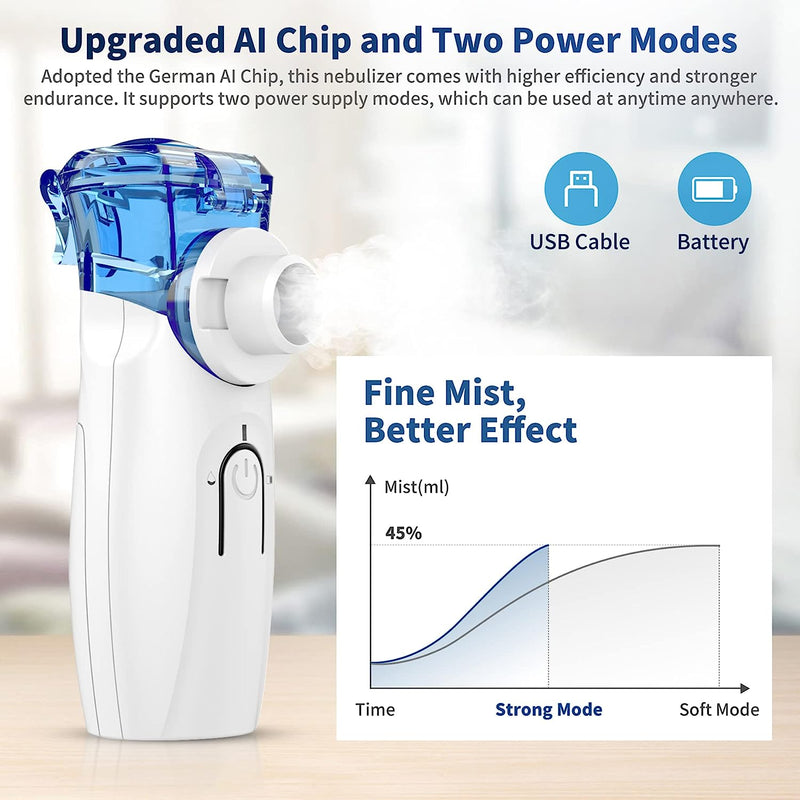 Made in USA

[Advanced Vibrating Mesh Technology] The nebulizer adopts advanced mesh technology, with 2800 micro holes in a smaller area. This portable nebulizer can continuously produce more and softer mist (particle size ≤4μm), which directly reach the lungs, effectively relieve various of respiratory symptoms and make you breathe easily.

[Adjustable Nebulization Control] We only make nebulizer suitable for you! After thousands of experiments and customer feedback, we adjusted the atomization rate of the two modes to perfection. Strong mode: nebulizing 0.25 ml/min, suitable for adults. Mild mode: nebulizing 0.15 ml/min, suitable for children and better absorption.

[Smart Light Reminder & Self-Cleaning Mode] Three lights allow you to easily view the current mode. Long press 5s to turn on the self-cleaning mode(all three lights are on), which can be used for daily cleaning to avoid clogging, and portable nebulizer run smoothly under any circumstances.

[Meet All Your Needs] The mesh nebulizer equiped with German AI Chip, high-efficiency and noiseless, to ensure stable nebulization and low power consumption. The noise is less than 25dB, which is whisper quiet so that babies can sleep well. We provide a full range of accessories to meet various nebulization needs.

[User-Friendly Design] The nebulizer machine weighs only 0.25lb and can be easily held by children.