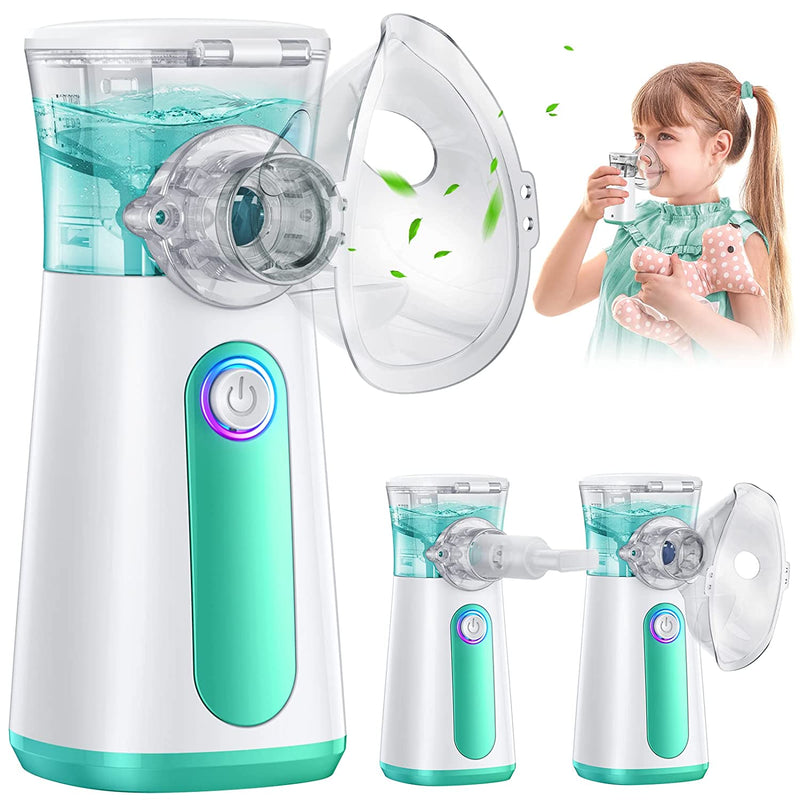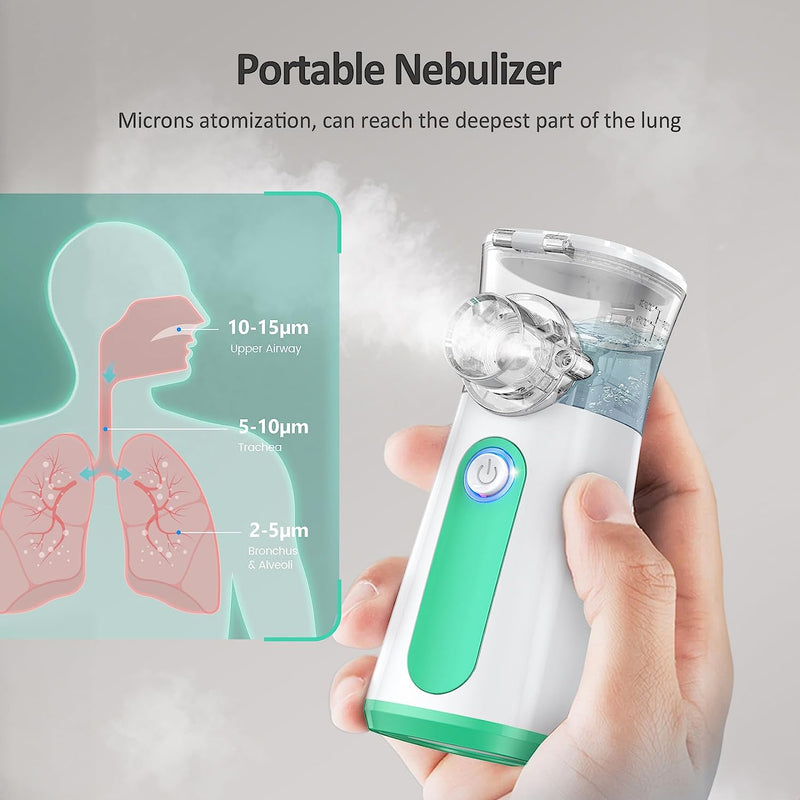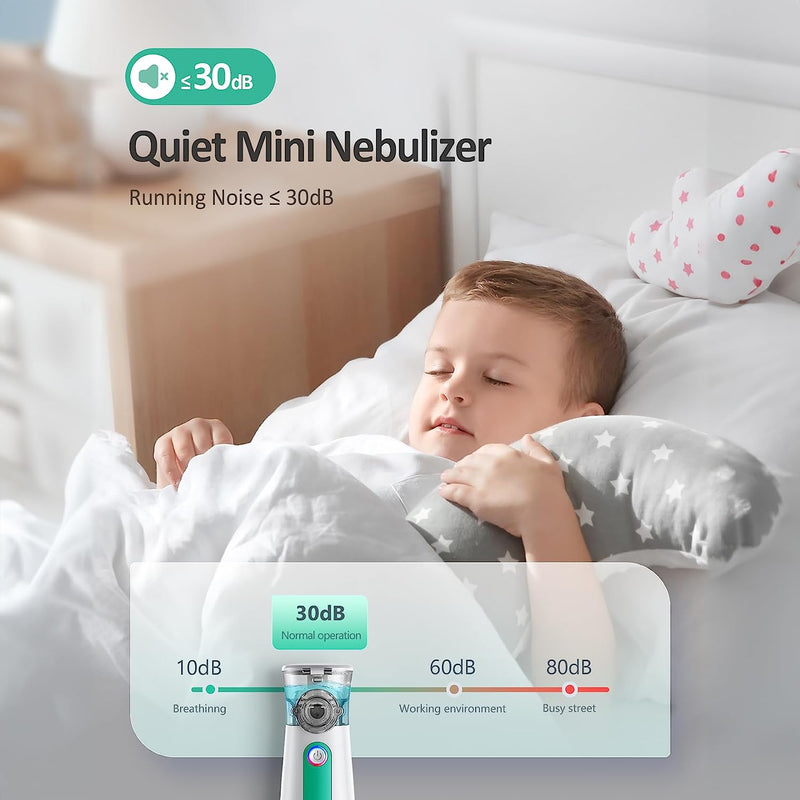 【Atomize ≤5um Tiny Foggy Particles,Absorb More Efficiently】This rechargeable nebulizer uses ultrasonic mesh technology to atomize the liquid into a small molecule aerosol of ≤5µm, which can cover the upper respiratory tract, trachea, bronchi, lungs,Thereby improving the therapeutic effect of the medicine and reducing adverse reactions.

【Nebulization Mode Adjustable】This mesh nebulizer can choose a comfortable mode that suits you according to different medicinal liquids and ages.Strong Mode: Atomization 0.25ml/min, suitable for adults.Mild Mode: Atomization 0.15ml/min, suitable for children, better absorption.Also, comes with an adult face mask, a child face masks and a mouthpiece.

【Automatic Cleaning & Shutdown】After atomization, press and hold the switch for 5 seconds and the 3 lights will light up to enter the automatic cleaning mode, which is convenient for cleaning the residual liquid medicine and should not be blocked. The atomizer will automatically turn off every 20 minutes of use, and it needs to be turned on again to continue to use.

【Adults Portable Nebulizer】This mini Nebulization weighs only 0.25 pounds and measures 1.5 x 2.4 x 4.3 inches. It comes with a special storage bag, which is easy to carry and enjoy travel freedom.

【Kids Silent Nebulizer】This asthma nebulizer adopts silent technology, the noise is less than 30dB, and the nebulization is silent, so that the baby will not be noisy or resist, creating a quiet nebulization environment for treatment various breathing problems.