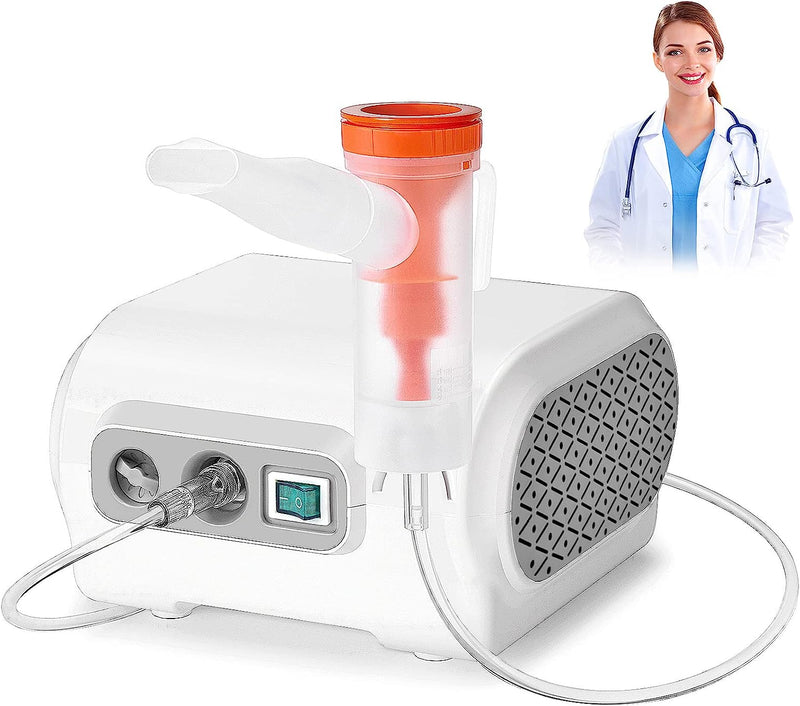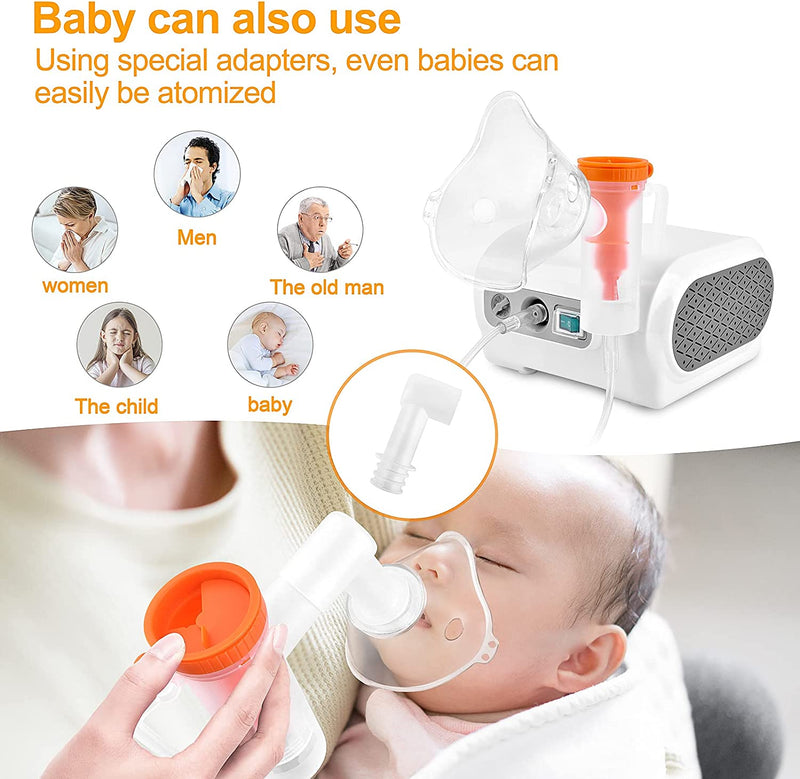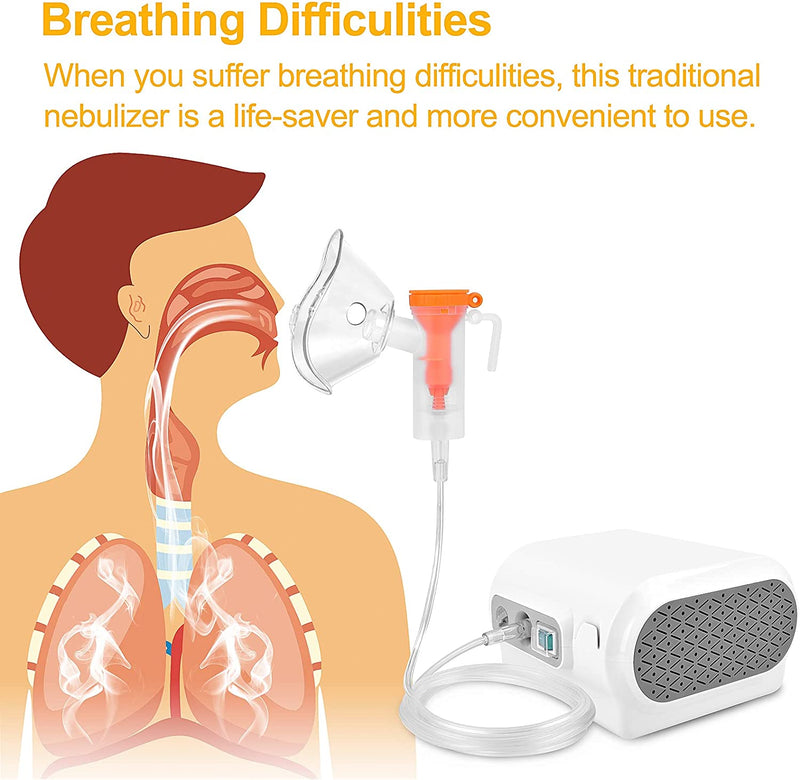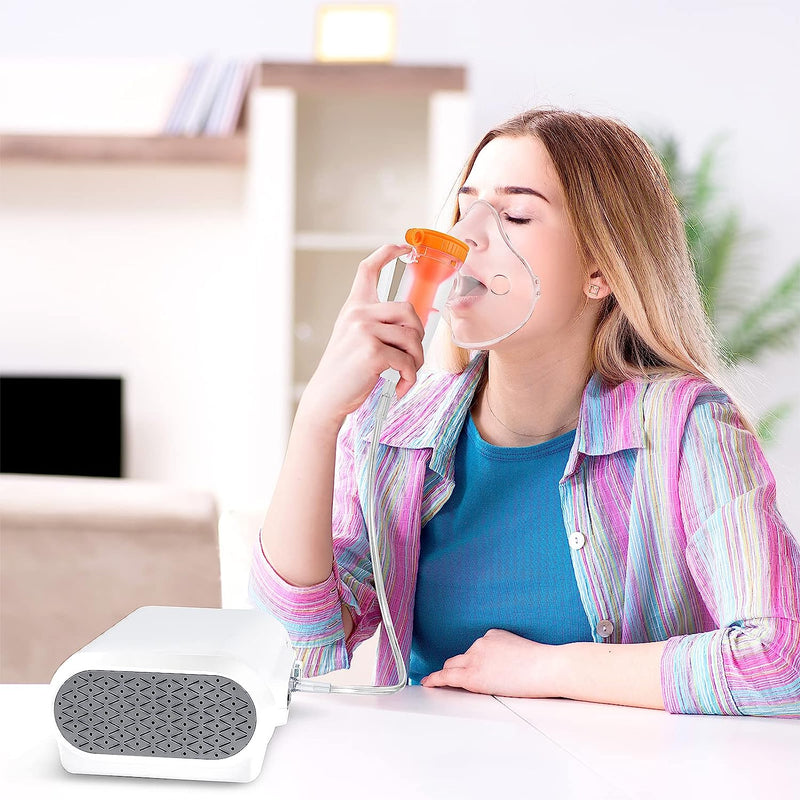 【Easy & Convenient】plug the machine into outlet, one button operation. It operates steady and can use continuously. Very convenient to use at home.

【Traditional Nebulizer Type】Jet nebulizer are connected by tubing to a compressor, that causes compressed air or oxygen to flow at high velocity through a liquid medicine to turn it into an aerosol, which is then inhaled by people.

【Faster & Efficient】Jet nebulizer has more power and it has faster atomization rate.Saline solution can be used up in about 10 minutes. The particles are around 0.5-10μm, reaching deep into the lungs,which eases your breathing.

【Low Operational Cost】High-durability up to 5 years, delivers budget-friendly nebulization for you,Also this type of nebulizer is recommend by most doctors and can be very economical.

【Package Included】1 x Plug-in Nebulizer(110~120v AC), 1 x universal Mouthpiece, 1 x adult face part with a strap, 1 x child face part with a strap, 1 x air tube(extra long), liquid cup x 1, 5 x filters, user manual, retail box.