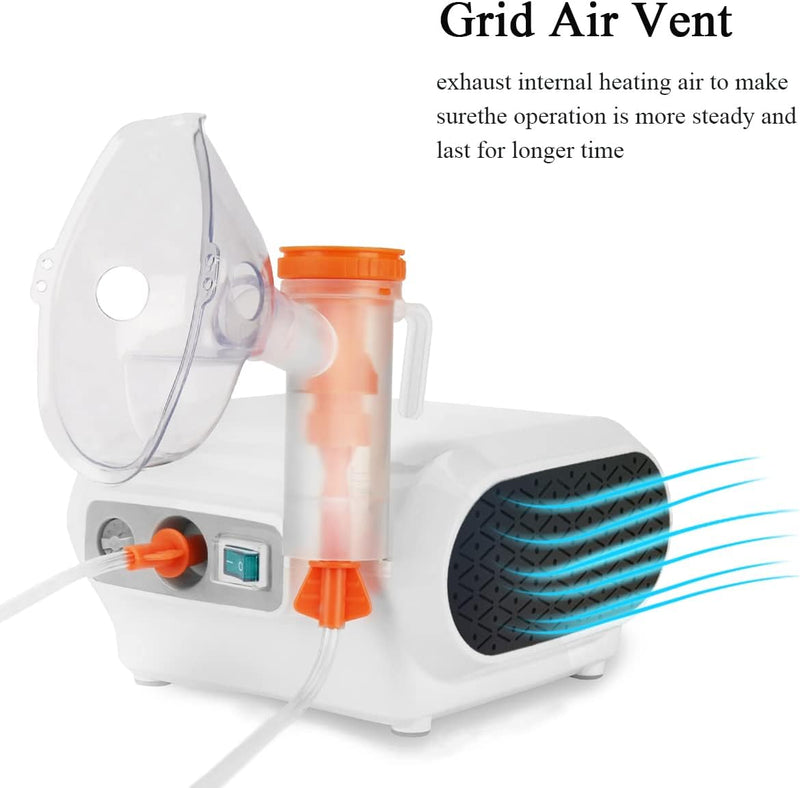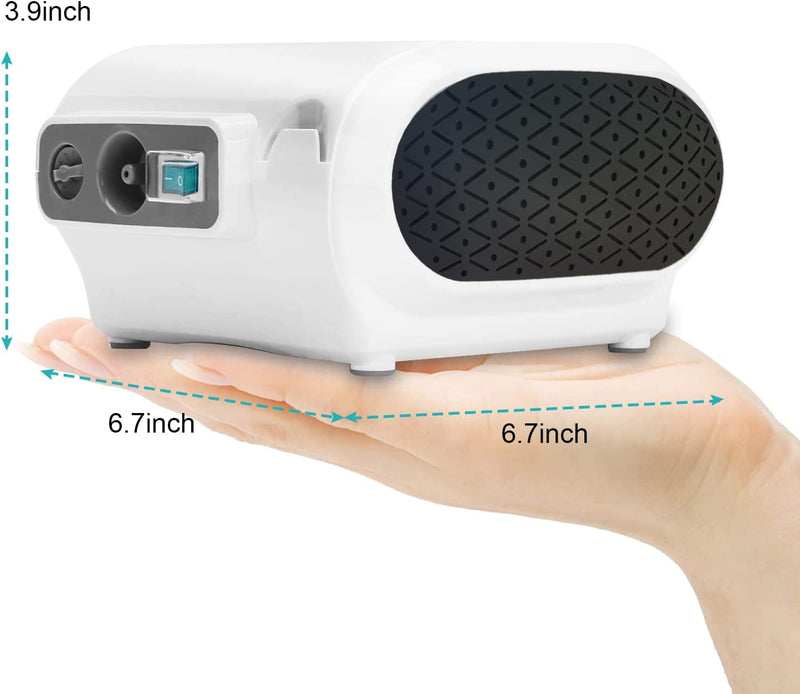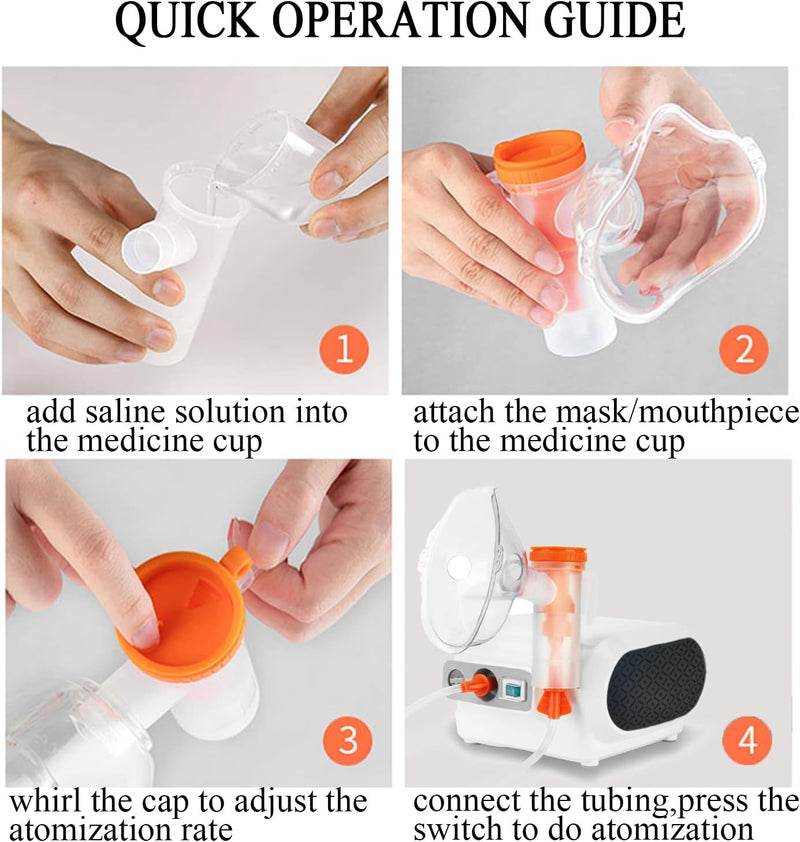 【 Traditional Nebulizer Type 】 Jet nebulizers are connected by tubing to a compressor, that causes compressed air to flow at high velocity through a saline solution to turn it into an aerosol, which is then inhaled by people.

【 Faster Atomization Rate 】 Compared to mesh nebulizers, jet nebulizer has more power and it has faster atomization rate. It takes about 10 minutes to run out the saline solution while the mesh nebulizer take about 17 minutes. The particles are around 0.5-10μm, which eases your breathing.

【 Low Operational Cost 】 This will be more cost effective if used daily. Also this type of nebulizer is highly recommend and have great performance.

【 Perfect for Elder and Kids 】 This machine is easy to use and more suitable for elder and kids. Just press the switch to make it work. It is perfect for home use, providing dependable efficient nebulization work.

【 Essential Nebulizer for Every Family 】 Use it at the first sign of bad breathing problems, don't let the problems slow you down. With it you can have a more convenient and more happy life.