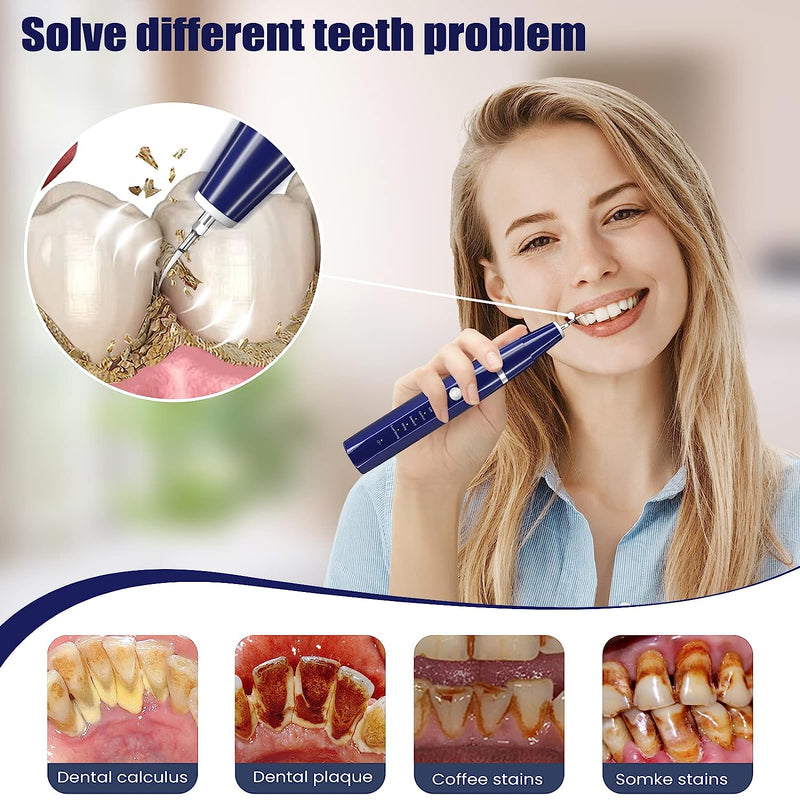 High Efficiency: Dental plaque remover tool using real high-frequency vibration technology. Compared to manual dental tools, this dental tool can effectively.

Safe & Protect Your Gums: This electric teeth cleaning kit only works on teeth or hard objects, stop vibrating when touching gums and soft skins. We suggest you charge it fully and try it on a hard object first.

Beginner Friendly Design: The teeth cleaning kit has 5 modes, 3 removable cleaning heads. We recommend beginners practice with the soft mode first until they get used to it and then use the more powerful mode.

Rechargeable & LED: The teeth tarter cleaner is powered by Type C USB and has a built-in 1500mAh rechargeable battery, it is convenient to charge anytime. LED light and dental mouth mirror help you find calculus in your teeth more easily and remove them efficiently.

Waterproof: The dental calculus remover can be washed directly with water, which is more convenient and hygienic.