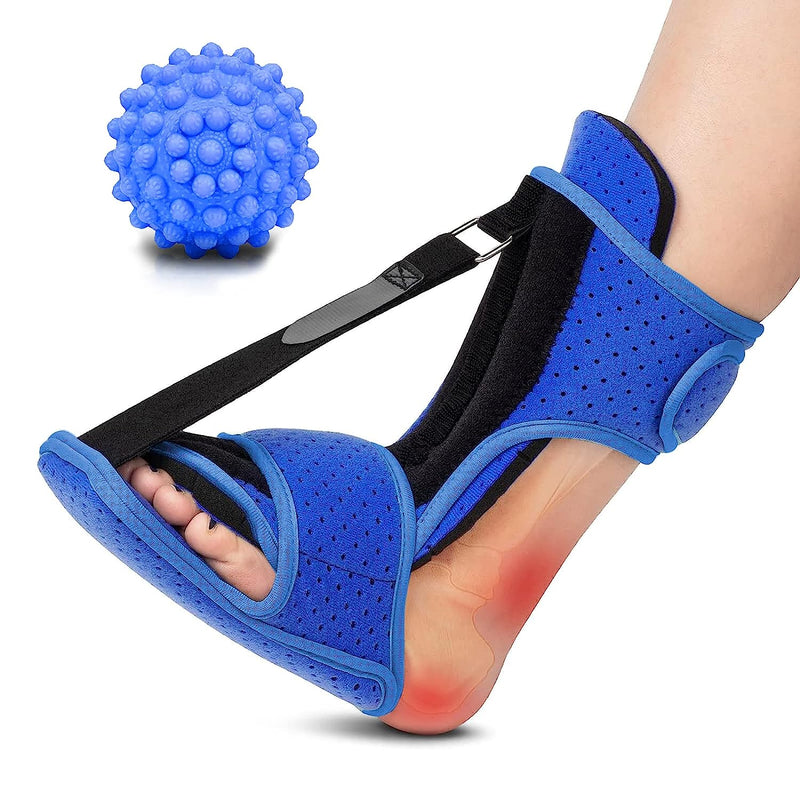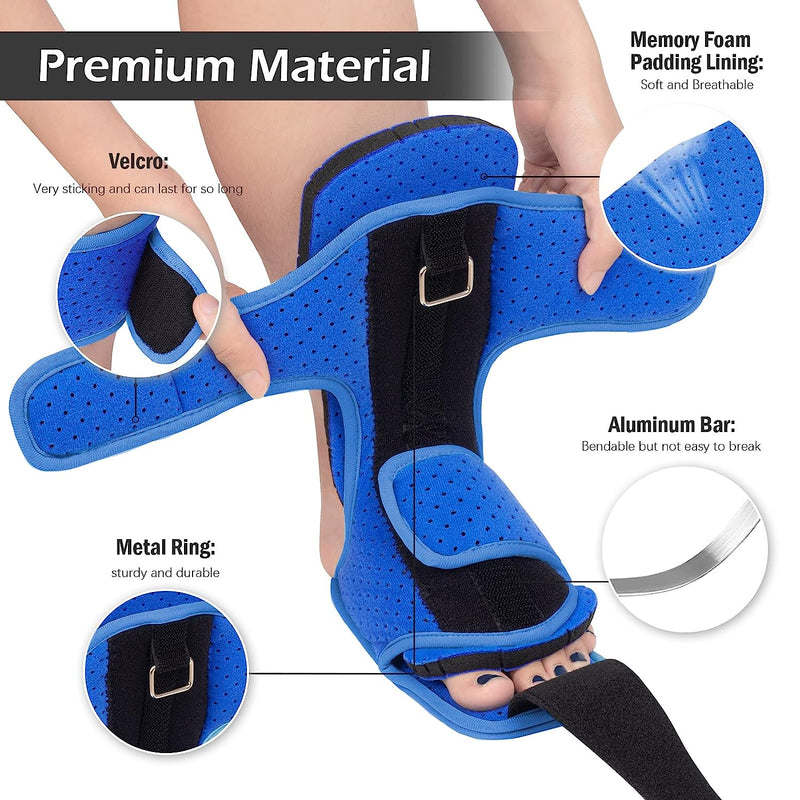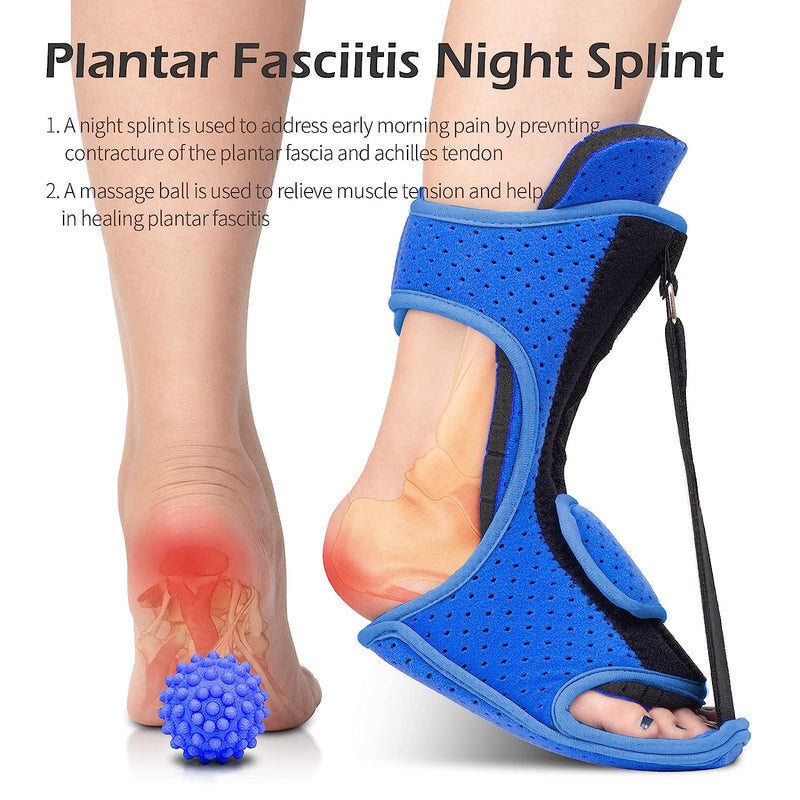 Plantar Fasciitis Night Splint & Massage Ball: Are you suffering from different degrees of foot pain, plantar fasciitis, achilles tendonitis, drop foot, flat arch or heel spurs? Our plantar fasciitis night splint will keep your foot stretched all night and alleviate these painful symptoms effectively. The massage ball will relieve muscle tension and help in healing plantar fasciitis or the pain and inflammation in the heel and the bottom of the foot by rolling it under your feet. EIBAEBARLATPR

More Comfortable & Effective with New Design: For this plantar fasciitis night splint, we improved the material of the padding lining (made with memory foam), increased the width of the dorsiflexion strap and designed a support plate at the bottom, which makes a huge difference in comfort and effectiveness.

Super Easy Use with Only 4 Steps: The traditional plantar fasciitis night splints on the market are extremely difficult to figure out how it supposed to go on your foot because there are so many straps. But with our new design night splint, you can super easy to wear it with only 4 steps - - - 1. Bend the aluminum bar to the optimum angle of 85°-90°. 2. Wrap your forefoot. 3. Wrap your calf. 4. Adjust the dorsiflexion strap to desire tension and fasten it.

One Size with Classic Black Color: This plantar fasciitis night splint has only one average size, both for men and women (measure the circumference of ankle to fit 8.0-15.0/20.3-38.1cm). The classic black color, it's a color for everyone.

365 Days Money Back or Free Replacement Warranty: You can buy with confidence at any time with our 365 days money back or free replacement warranty. If for any reason you are less than satisfied with the product, please contact us by "My Order – Contact the Seller", our professional and friendly customer service will work hard to put a smile back on your face.