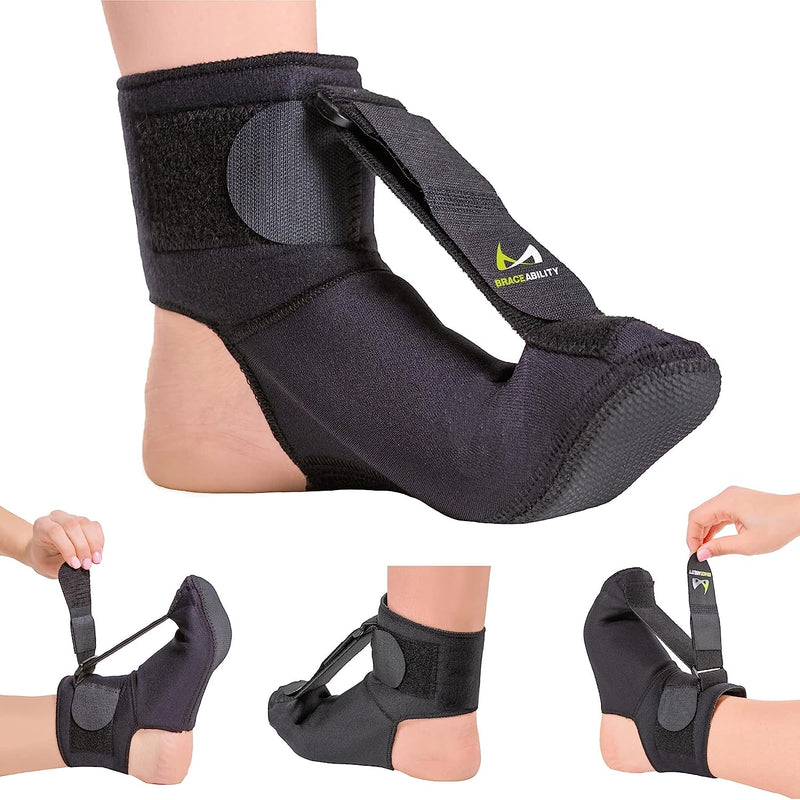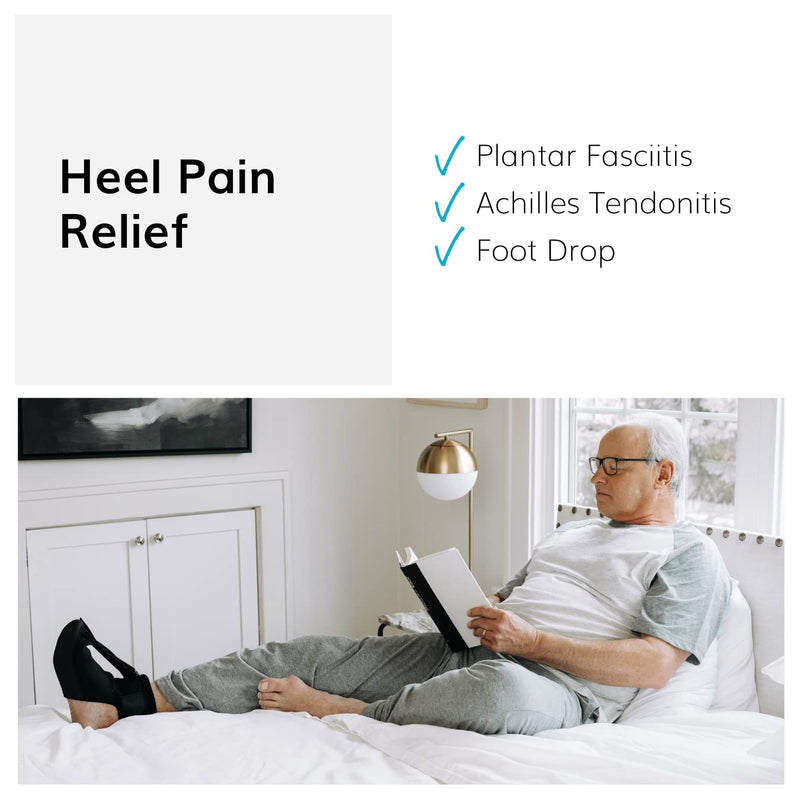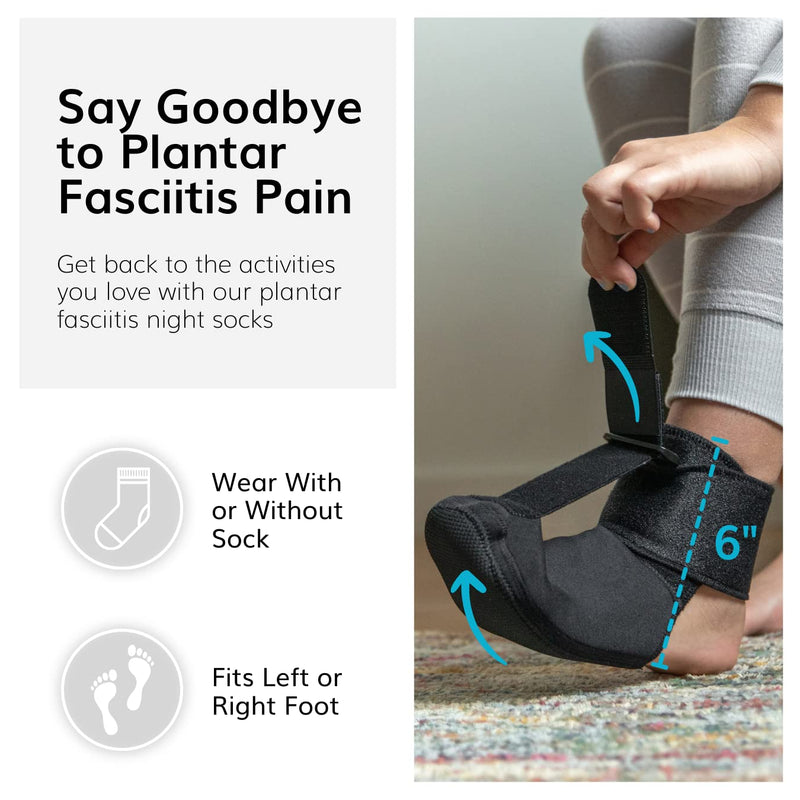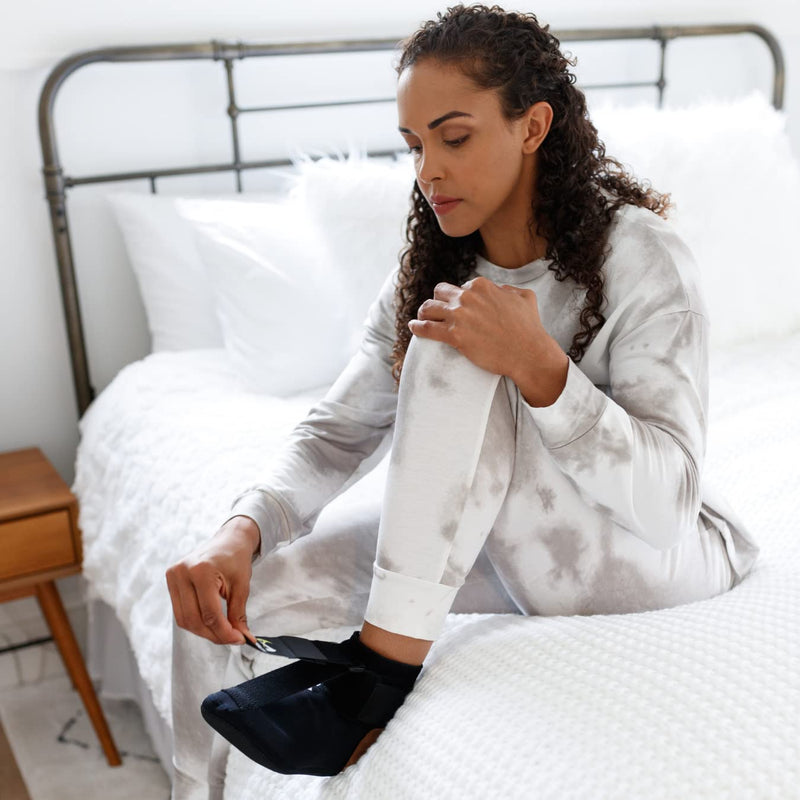 TO CHOOSE YOUR SIZE – View our sizing chart (the 2nd image above). The plantar fasciitis night splint stretcher can be worn on your right or left foot.

NEW & IMPROVED (as of March 2019) – Based on customer feedback, we redesigned our plantar fasciitis sock. Now featuring medical-grade materials, a wider toe box, a longer ankle strap for a secure fit, and a more effective toe stretching strap to accelerate your healing process.

ALLEVIATES HEEL PAIN – Overtime, this dorsiflexion sock helps relieve foot and heel pain associated with plantar fasciitis, Achilles tendonitis, heel spurs, and tendon arch pain, unlike inserts and insoles, which only provide temporary relief.

FOR NIGHTTIME USE – Wear this plantar fasciitis support while sleeping to improve daytime mobility. An adjustable strap pulls back on your toes, providing a deep, therapeutic stretch to your plantar fascia, allowing the connective tissue to heal properly overnight.

LOW-PROFILE BRACE – Getting used to sleeping with your foot in dorsiflexion will take some time, however, this lightweight night splint sock for plantar fasciitis therapy is likely easier to get used to than sleeping with a rigid plantar fasciitis boot.