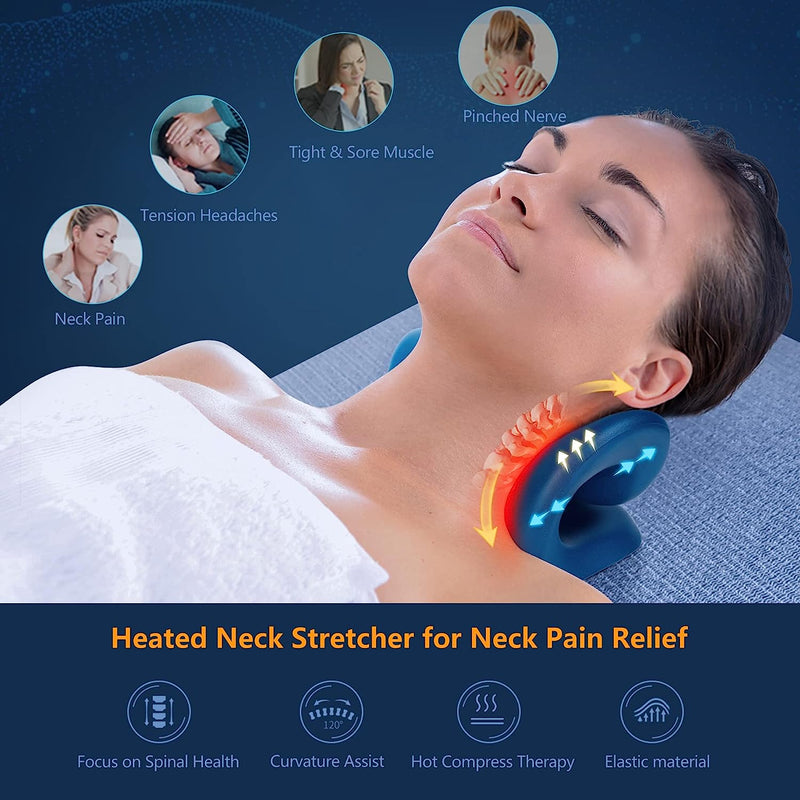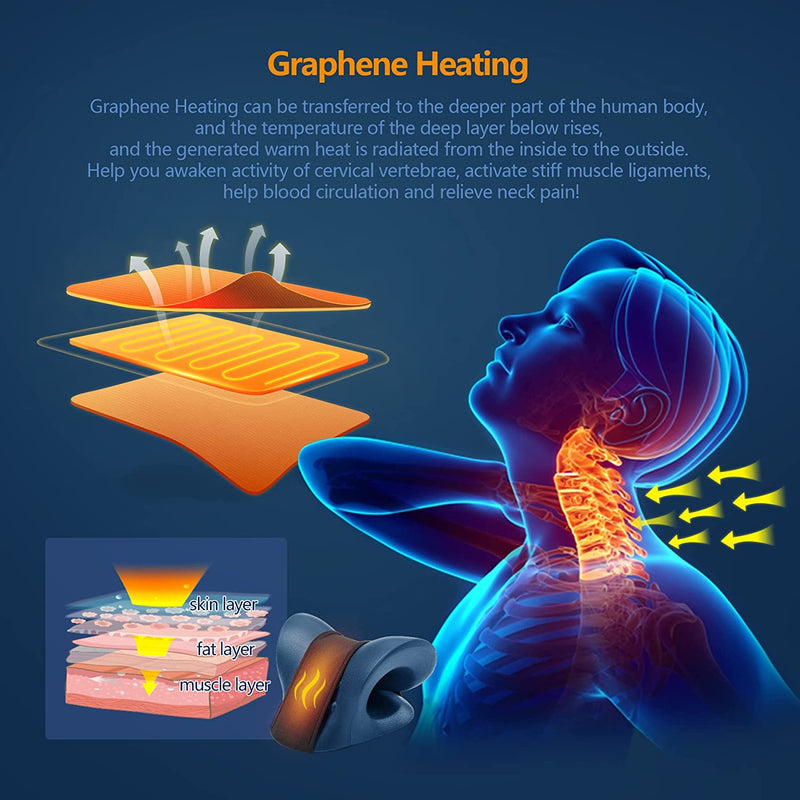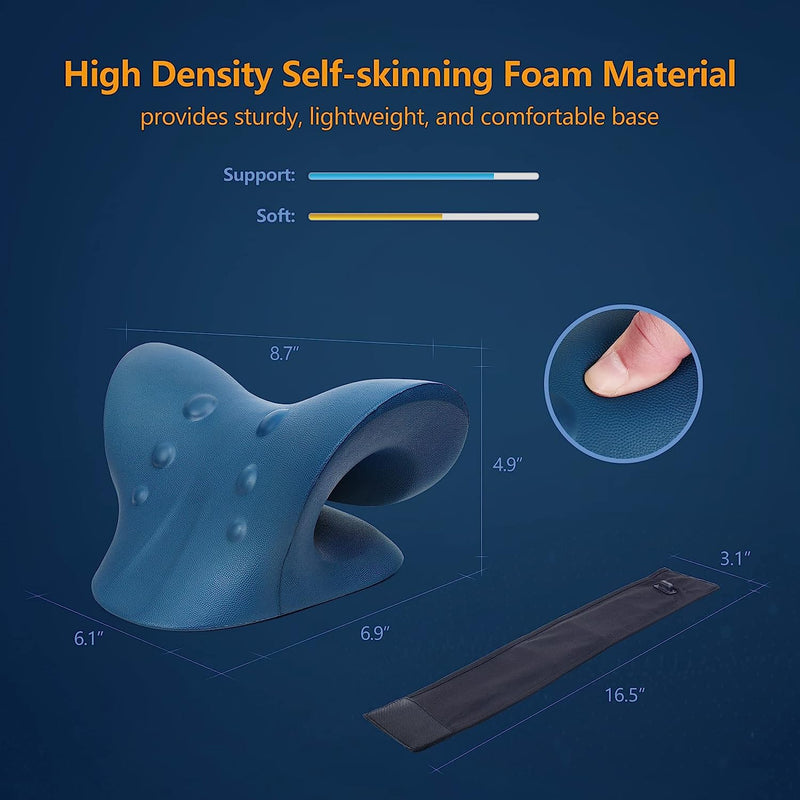 ✔ 【 Who Need Heated Neck Stretcher? 】 Are you suffering from neck pain? Prolonged bowing your head, sit still for a long time, improper sitting posture, stiff neck will cause your neck pain. You need a simple and effective physical solution, associated with consistent use, to help relieve neck pain and pressure, sore muscles, TMJ and tension headache relief. Relief neck pain in just 10 minutes.(Can't be used as an ordinary pillow all night long)

✔ 【 How Does Neck Traction Pillow Work for Neck Pain Relief?】 Ergonomic design, the curve of neck relaxer matches the cervical spine. When you lie down, it offers vertical, horizontal support, and Curvature stretch for neck traction, allowing the cervical traction pillow to position the head to reduce spinal pressure, support the cervical spine and help the C-shaped curve of the neck. Combined with hot compress therapy, it will help muscles relaxer, blood circulation.

✔ 【 Where Can You Use This Neck Relaxer? 】 It can be used on hard surfaces, such as home floors, outdoor flat ground, and it can also be used on soft surfaces, such as sofas, beds or yoga mats. This cervical neck stretcher is lightweight and portable. Easy to carry on and storage. Ideal neck and shoulder relaxer for home use, office and travel relaxing, so that people can enjoy cervical stretcher more comfortably to ease work or travel neck fatigue.

✔ 【 Heated Neck Cervical Traction Device Pillow 】 When you choose to use USB heating neck traction pillow, combined with graphene heating pad, help relax tight muscles in the neck and jaw, release tension and pressure, and help blood circulation. The USB heating neck traction pillow has 3 adjustable temperatures and 3 hours automatic shutdown function, provide you with comfortable temperature. Just plug the USB cable into the power bank, PC or USB adapter (5V=1A charger/DC USB input).

【 What's The Material? 】 This cervical neck traction stretcher device is made of high-density self-skinning foam. The firm and sturdy base offers a strong support for the cervical spine. neck traction device is durable and not easy to deform, stretching assisted by gravity, creates the amount of traction needs according to your body weight.