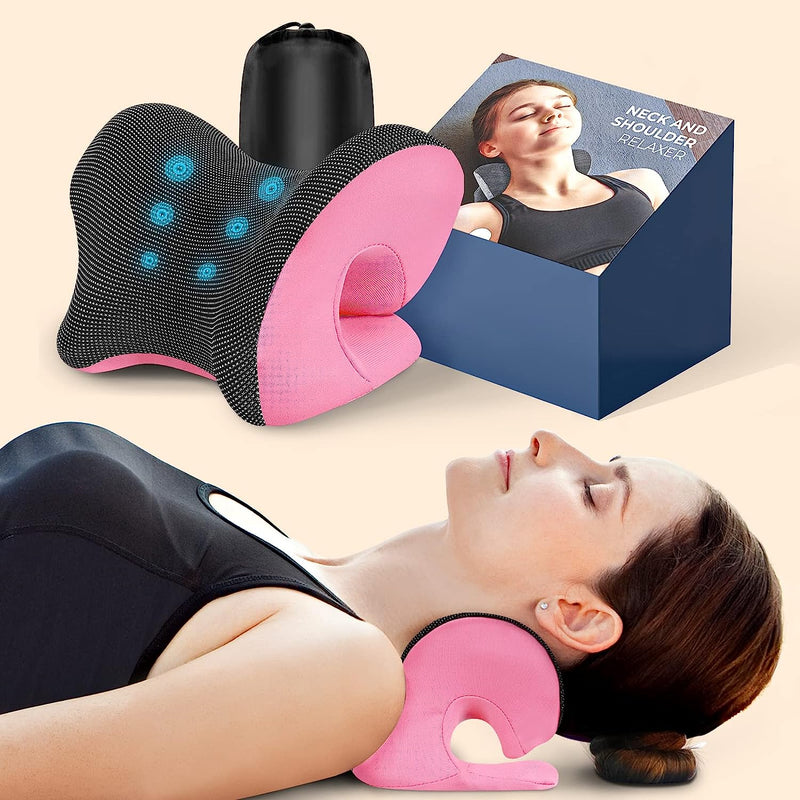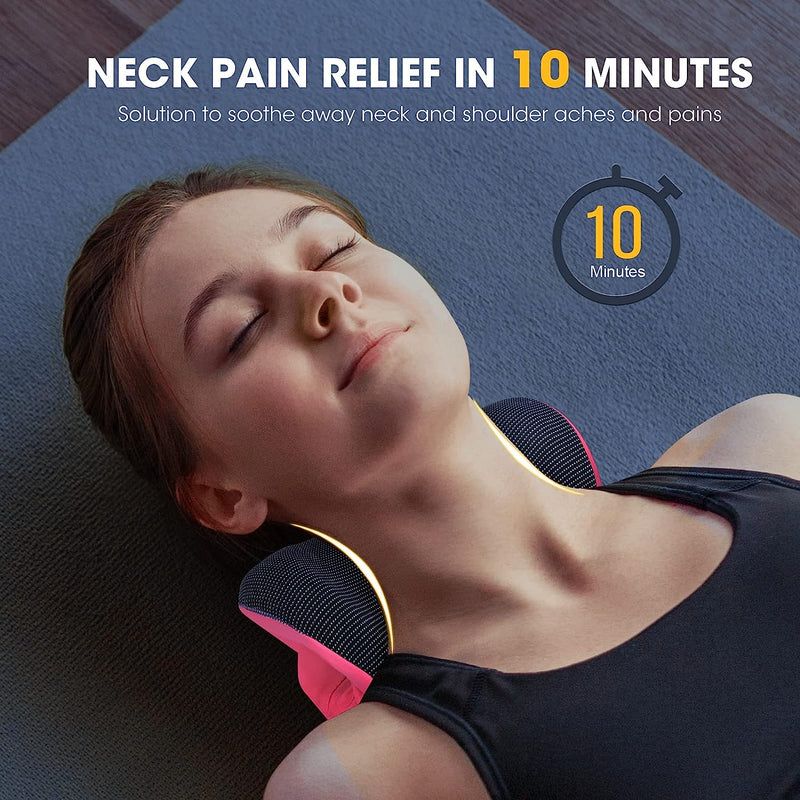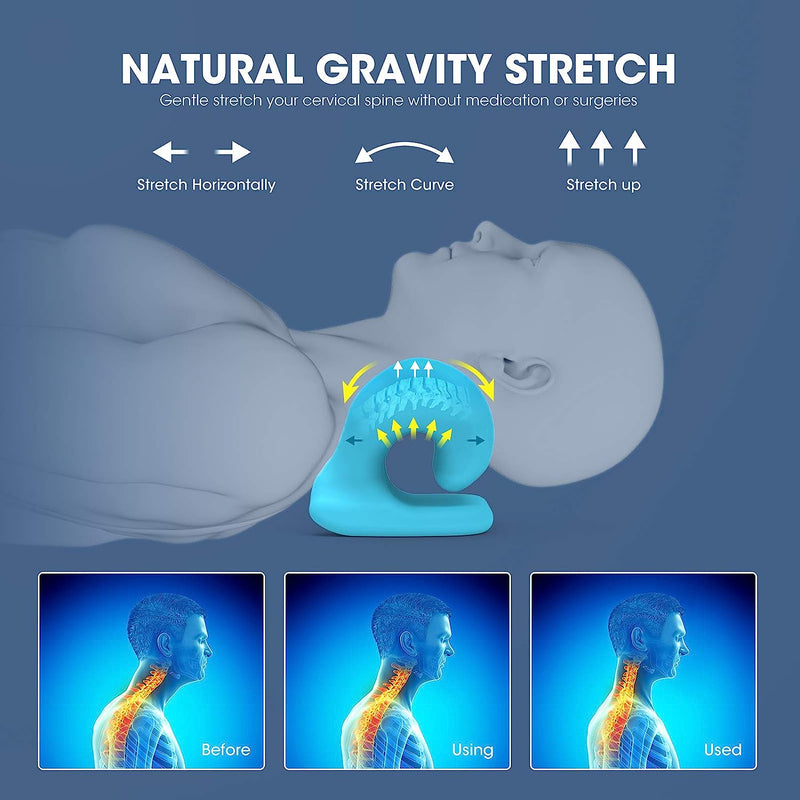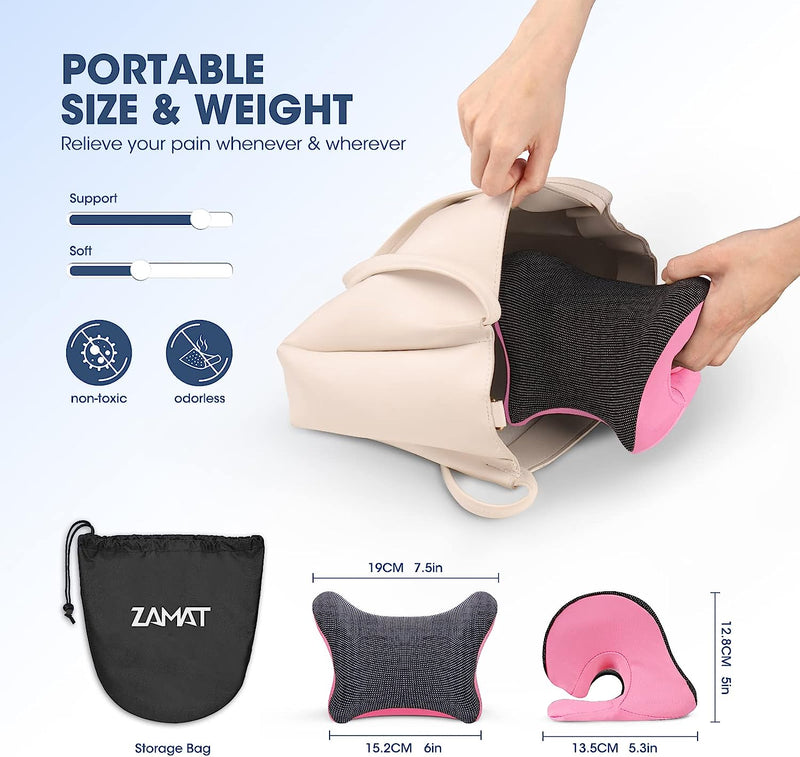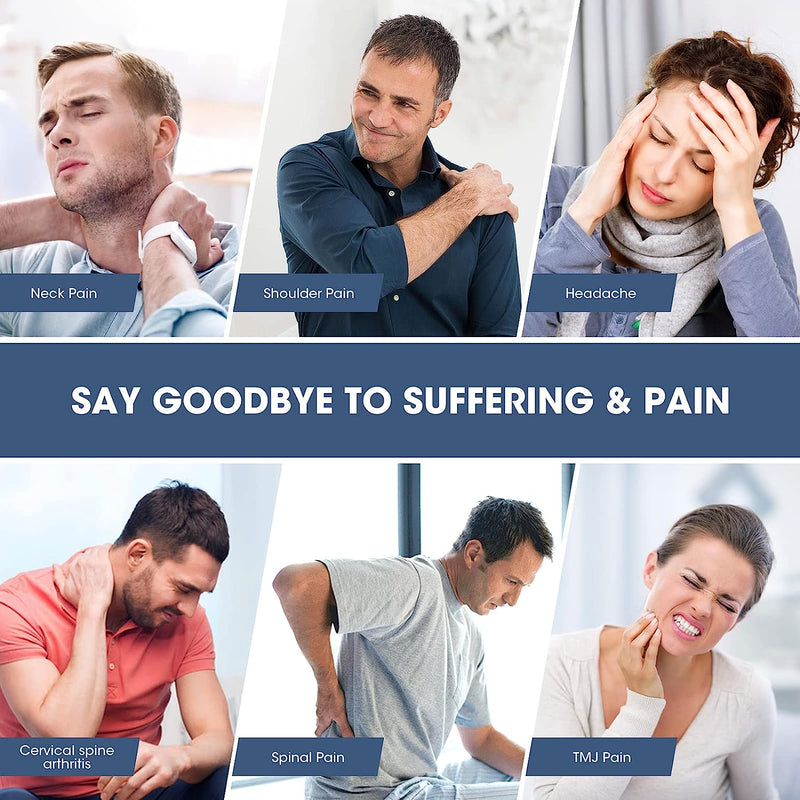 【10 MINUTES A DAY, KEEP NECK PAIN AWAY】Are you trouble with cervical spine problems, neck pain, headache and so on ailments that are caused by long time work? ZAMAT cervical traction pillow helps you soothe away the stiff neck, relax and rejuvenate neck and shoulders in 10-20 mins. Studies found that cervical traction devices significantly reduced neck pain. Now choose our neck relaxer, dramatically reduce your awful pain and stiffness without medication and unnecessary surgeries!

【SIMPLY ENJOY MAGNETIC THERAPY WITH ZAMAT PILLOW】The cervical pillow is covered with breathable and soft magnetic therapy cloth that implanted millions of permanent magnetic particles. It is not only sweat-resistant and cooling but also promotes blood circulation, eliminates neck pain and muscle stress, helps alleviate fatigue. Firm polyurethane foam gives the neck stable and flexible support. Both pillowcase and pillow of ZAMAT neck support pillow is machine washable, liberate your hands!

【ERGONOMIC DESIGN & SHIATSU MASSAGE】ZAMAT ergonomic cervical pillow conforms with the correct form of cervical spine, perfectly match with the human curve. When you lie down on it, it offers vertical, horizontal support and curves stretch for more complete neck traction therapy. Furthermore, 6 massage granules evenly right on neck muscle areas, provide an acupressure shiatsu massage to the cervical spine, greatly relieve cervical neck pain and stiffness, help cervical spine alignment.

【RELIEF YOUR PAINS EVERYWHERE YOU WANT】ZAMAT neck traction, your nice companion no matter at home, office, travel. Different from most traditional cervical traction systems, this neck support pillow for neck and shoulder pain is easy to use, just simply and comfortably lying down in couch or bed, even simply lean on this neck stretcher while working in front of computer. Its 0. 7 lbs weight and small size let you can carry it anywhere. Moreover, we also provide a storage bag.

【ATTENTION & CUSTOMER SERVICE】Please DO NOT use this as an ordinary pillow, DO NOT use it more than 20 minutes or all night. Normally you will need 1-3 days to adapt to this pain relief pillow because it needs time to fit your neck contour. This pillow is a versatile orthotic, helps in restoring proper cervical curvature, reliefing headache, cervical syndrome, TMJ, pinched nerves and so on. If you have any question with our product, please contatc us and we will reply whithin 24 hours.