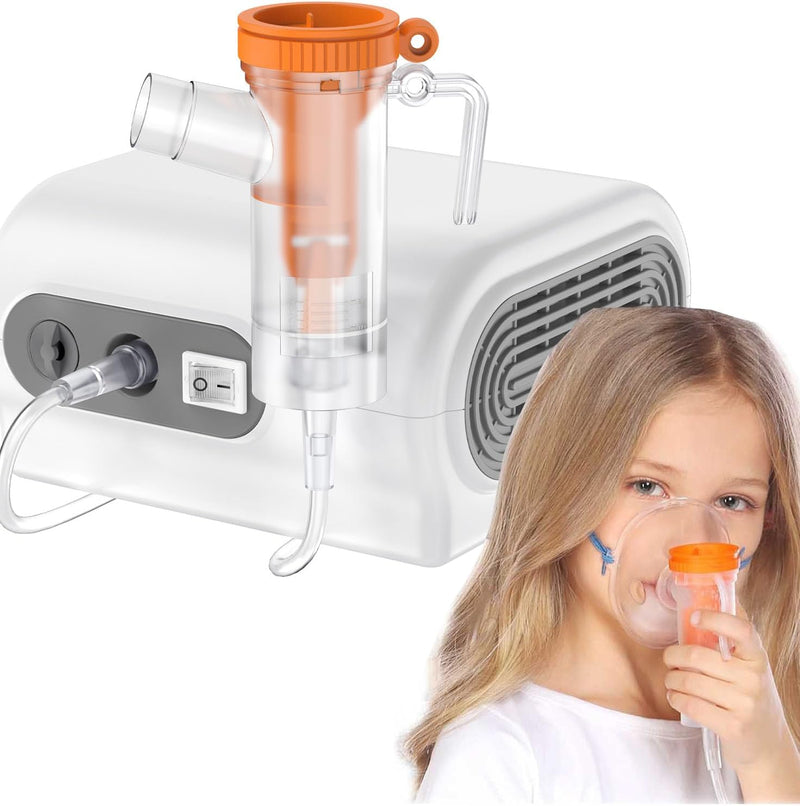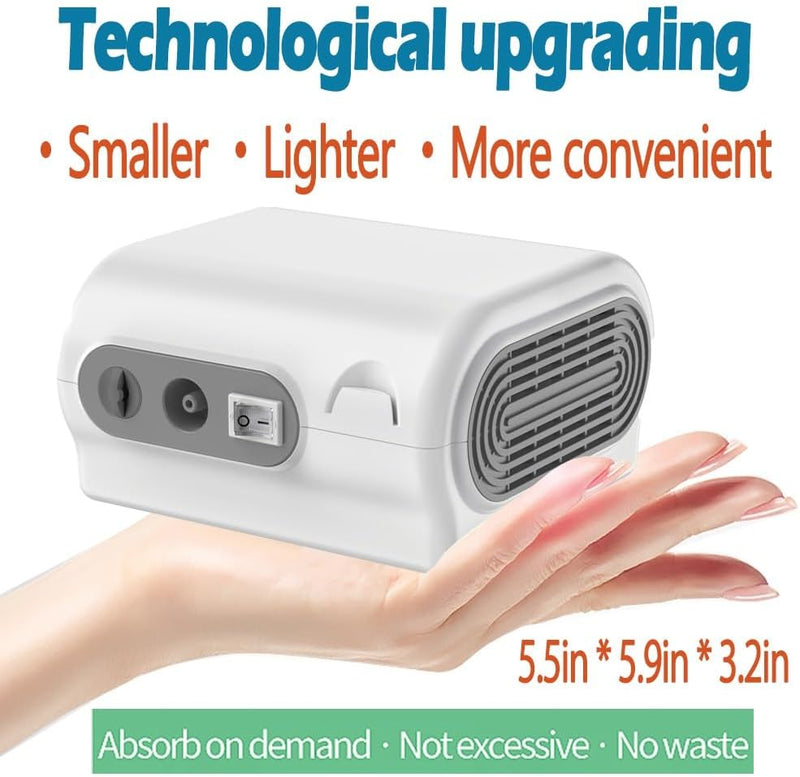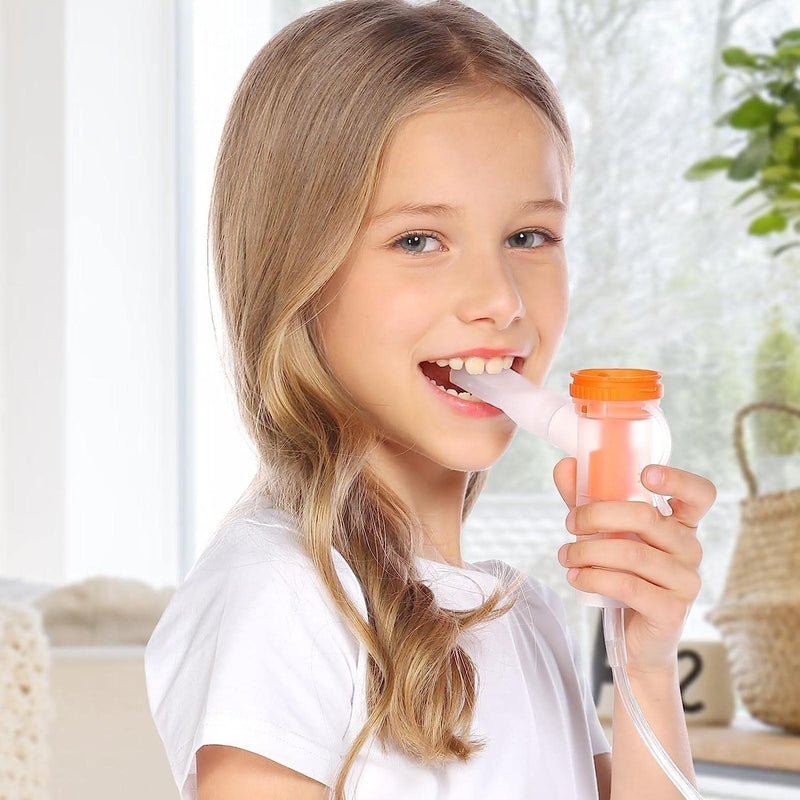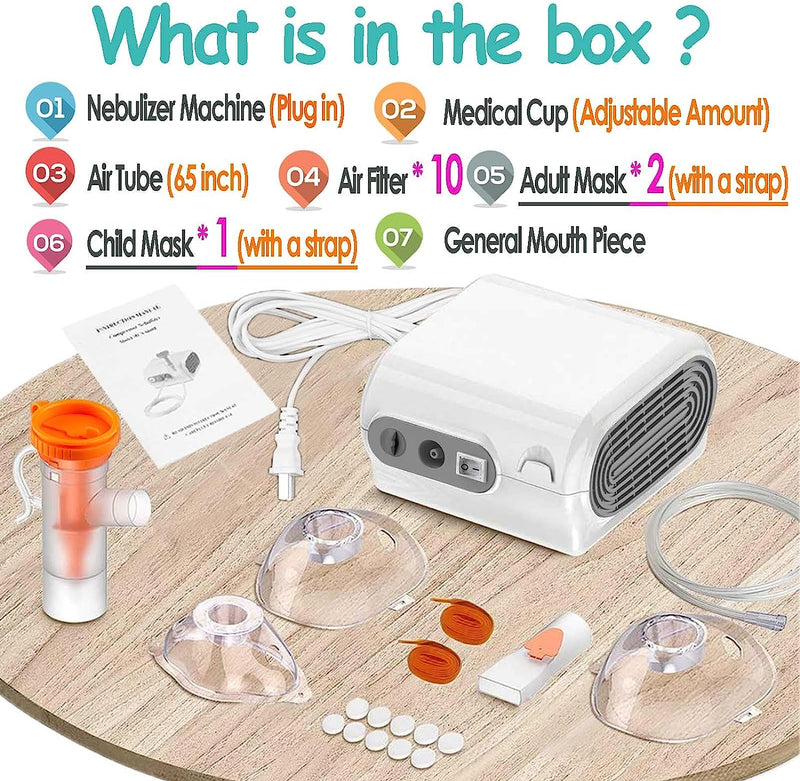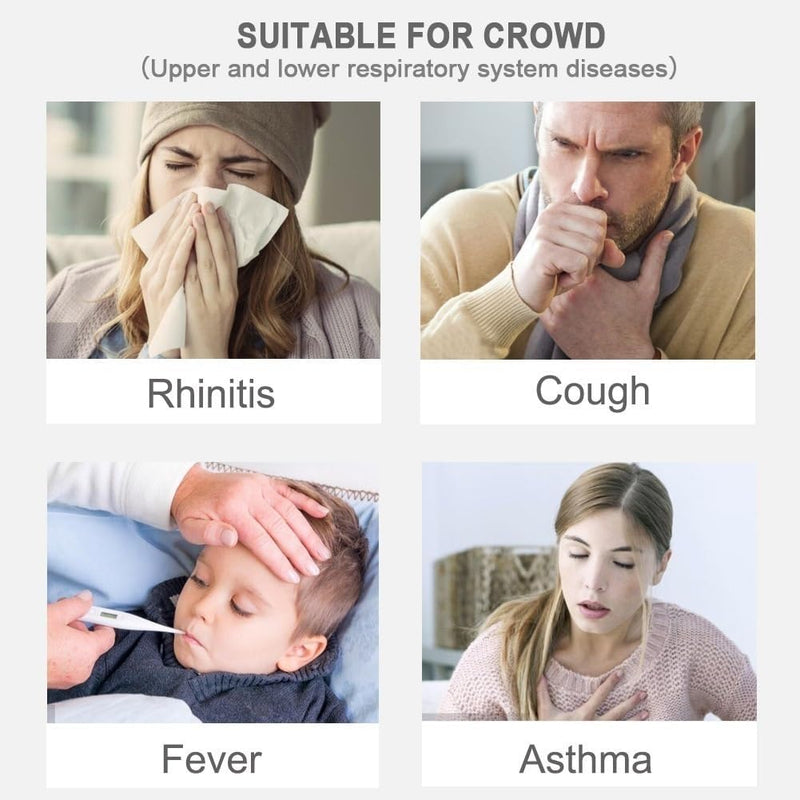 【Highly recommended nebulizer for home use】 nebulise liquid and inhale for effective home Nebulization and direct interface. It's particularly ideal for whom neet it several times per day. It can use anywhere and anytime . It is lightweight, portable and great for kids and adults at home or while traveling when facing any breathing difficulties.

【Adjustable Amount and Effctive Relief 】 No matter how small the baby is, they will be comfy if you adapt the amount to their needs. To change the quantity of nebulization, simply turn the liquid cup's top. It reduces side effects by giving your fluids directly to the affected area.

【FAST & EFFECTIVE】 The Nebulizer offers a large nebulization capacity for a faster inhalation time because of its compressed-air technology.

【Package Included 】: 1 x Plug-in Nebulizer(110~120v AC), 1 x universal Mouthpiece, 2 x adult face part with a strap, 1 x child face part with a strap, 1 x air tube(extra long), liquid cup x 1, 10 x filters, English user manual, retail box. 【WARRANTY 】Return your money in full, Free replacement, for any reason and without a justification. Buy it without hesitation.

【Suitable for all ages】 It produces a lot of respirable particles, easing breathing for adults, children, and anyone with breathing issues.