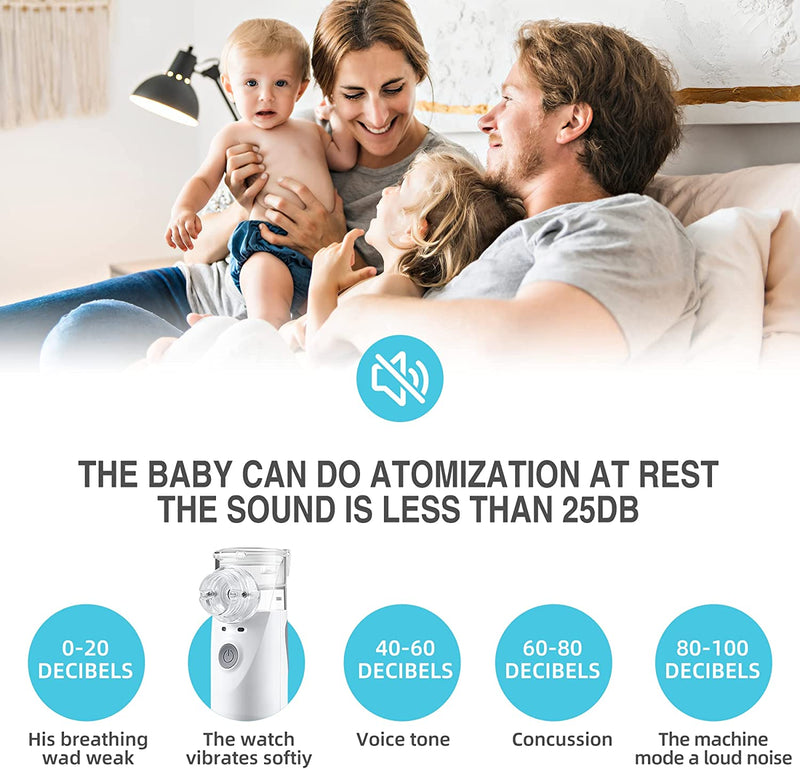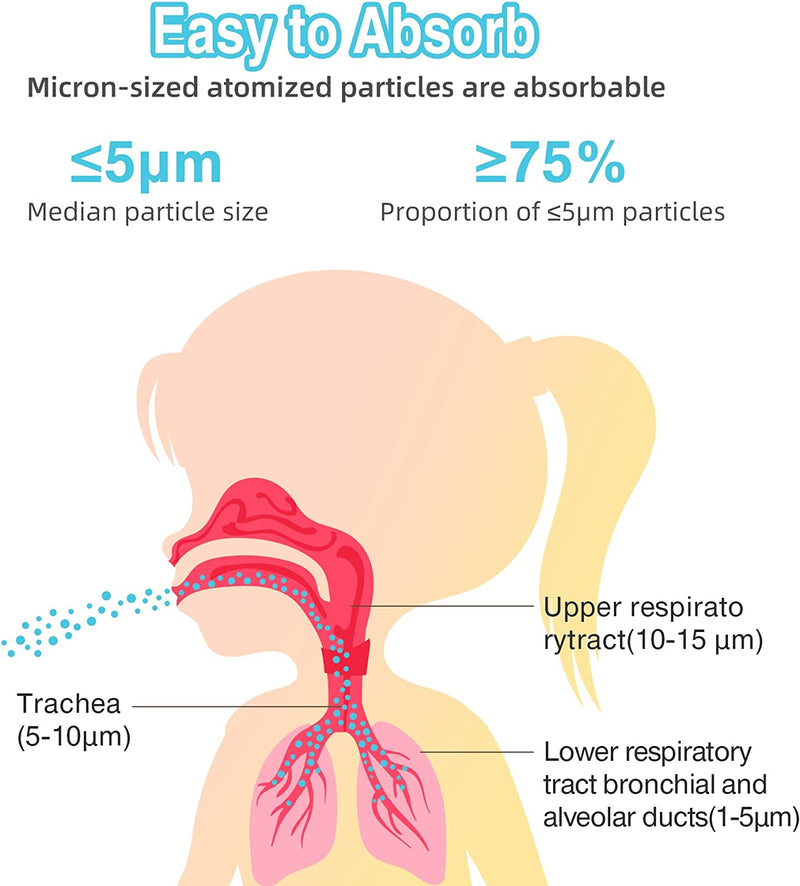 【Ultrasonic Nebulizer】 - Portable nebulizer uses ultrasonic directed pressure to atomize liquid into aerosols of small molecules directly into the lungs. Quietly and quickly resolve breathing problems.

【Fast Atomization】 - After improvement, nebulizer's condensation rate≥0.2ml/min, and 90% atomized particles in each atomization≤5µm, help get you back to a comfortable state faster.

【Automatic Switch-off & Easy Cleaning】 - Nebulizer will switch off automatically when the medicine/liquid has been almost entirely used up. Easy cleaning: add hot water around 185℉(85℃) to spray for 5 mins. If you need, there are more detailed cleaning instructions in our manual.

【Improvement of Material】 - The entire nebulizer uses improved ABS as the material to ensure that it can naturally fall to the ground from a height of 4.9 feet without causing damage to the shell. And its apparatus body weighs only 3.17 ounces. Easily put it in your bag and enjoy the freedom of travel.

【Quiet Nebulization & Complete Accessories】 - The operating sound is kept below 15dB, which is close to silent. An adult mask and a child mask are packed with the nebulizer for daily use of children and adults. We also prepared mouthpiece, user manual and USB cable for customers. If you have any suggestions for the product, please click on the seller's name to contact us.