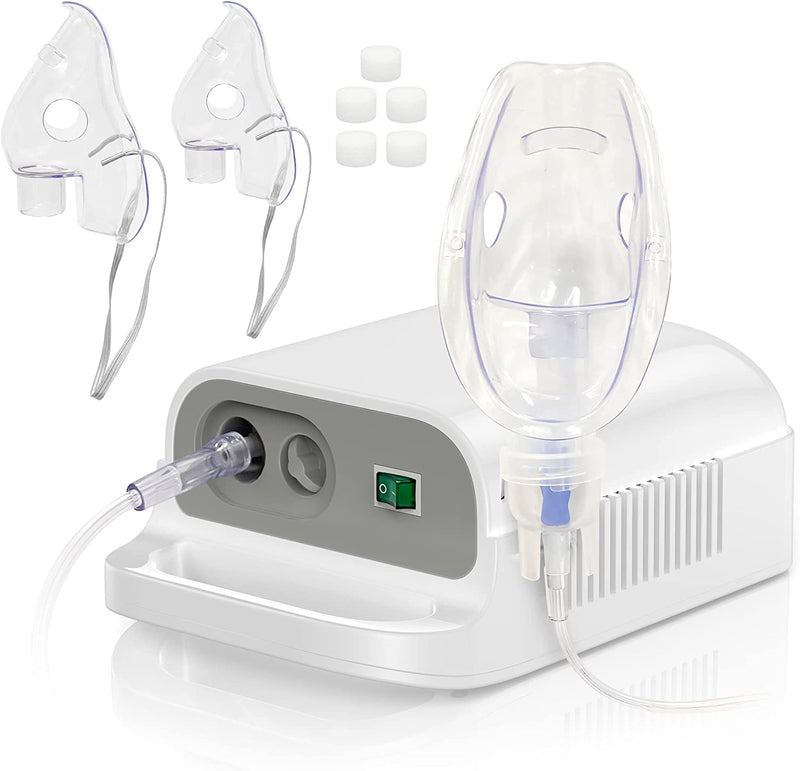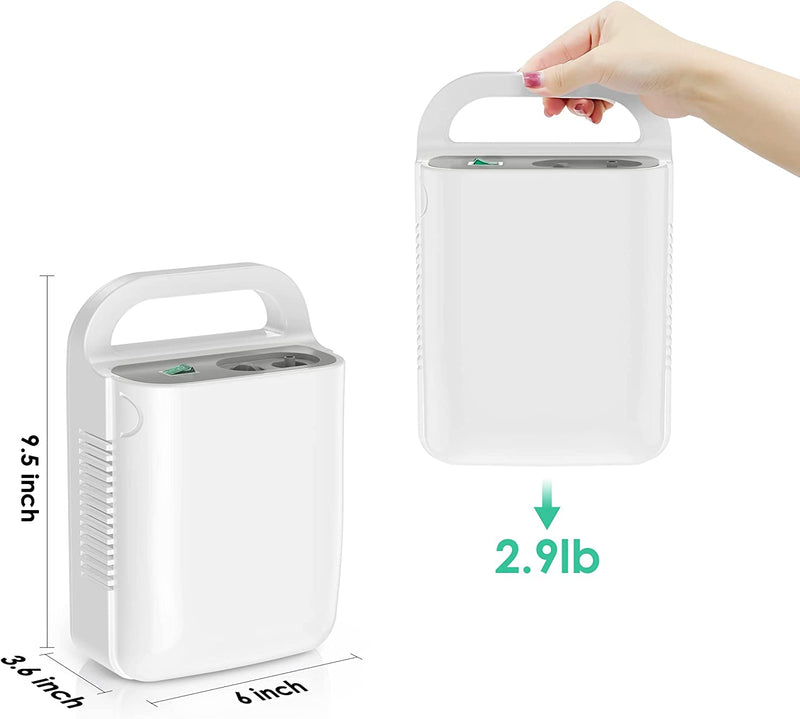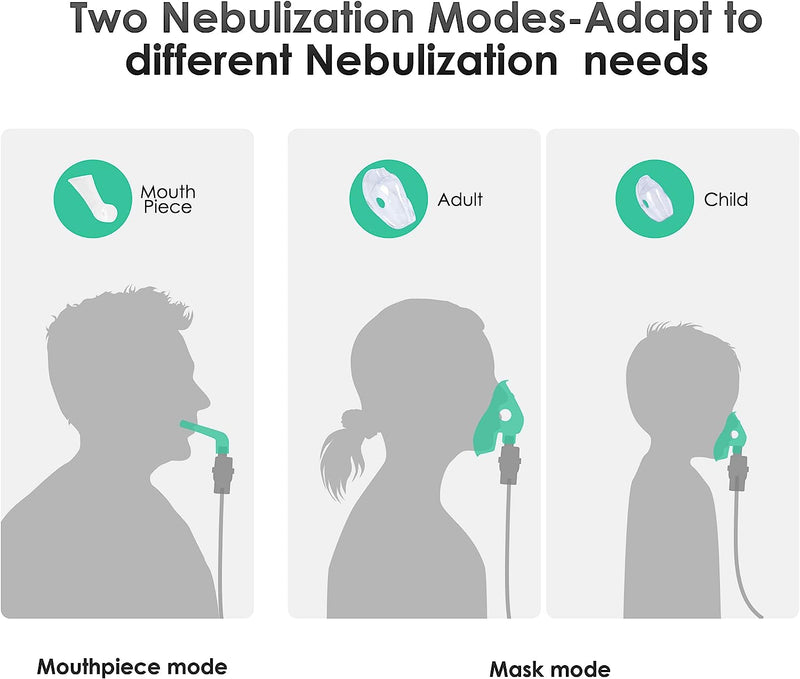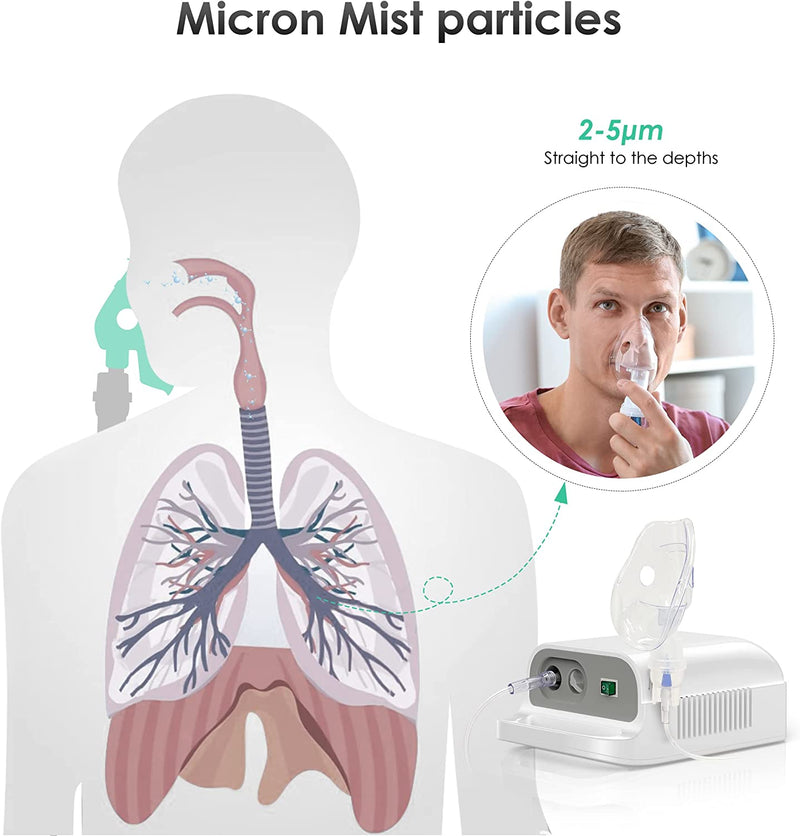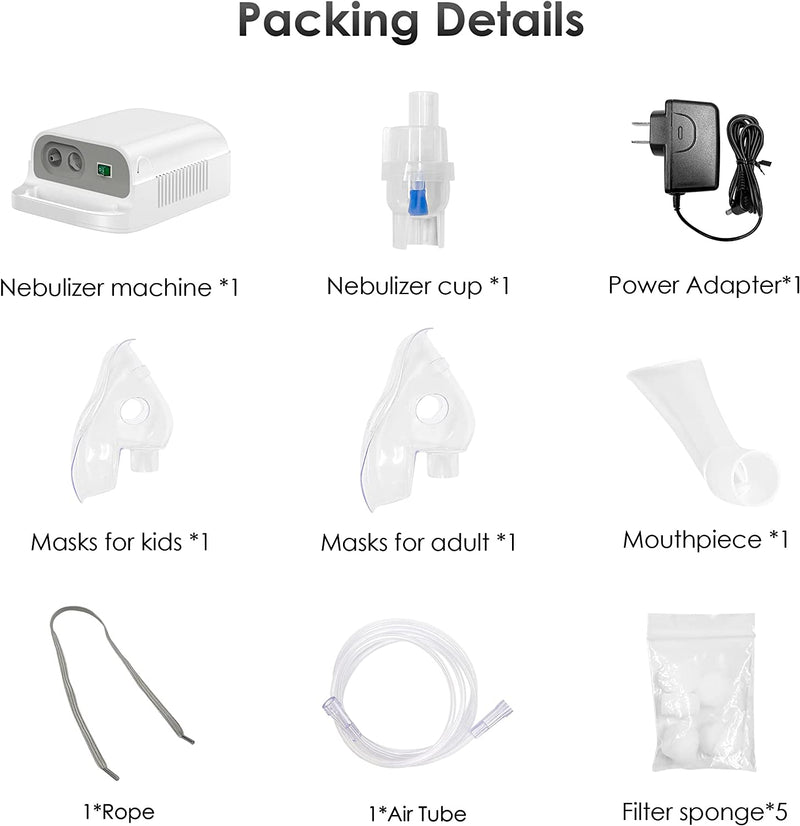 Micron Mist particles: The air-compressed nebulizer adopts the micron nebulization technology, the mist is stable and does not choke the throat, and the micron-level nebulizer particles are fine and direct to the affected area, making the liquid medicine easier to absorb,and the nebulization process is as natural as breathing.

Compatible with Most Liquids: The compressed nebulizer is suitable for most liquid medicines. The residual amount of liquid medicine is less than or equal to 1.0ml. The well-designed bottom of the cup reduces the residual amount of the liquid medicine and effectively improves the utilization rate of the liquid medicine.

Make Nebulization More Convenient: Home nebulization can avoid cross-infection and expensive costs outside. Our home nebulizer provides mouthpiece mode and mask mode. Using our nebulizer, you can easily nebulization whether you are sitting or lying down.

Quiet Compressor Nebulizer:The nebulizer adopts a new generation of mute chip, which reduces the noise of the nebulizer to below 55dB. The bottom of the nebulizer is also equipped with shockproof foot pads, which can reduce the noise, so that the nebulizer is firmly attached to the ground, not easy to slide, and multiple shock absorption and noise reduction.

Long Service Life: Our household nebulizer uses the latest motor system, and the service life can reach 7,200 hours, which is 12 times longer than ordinary nebulizer and is more durable.We provide a 3-year warranty and no reason to return.