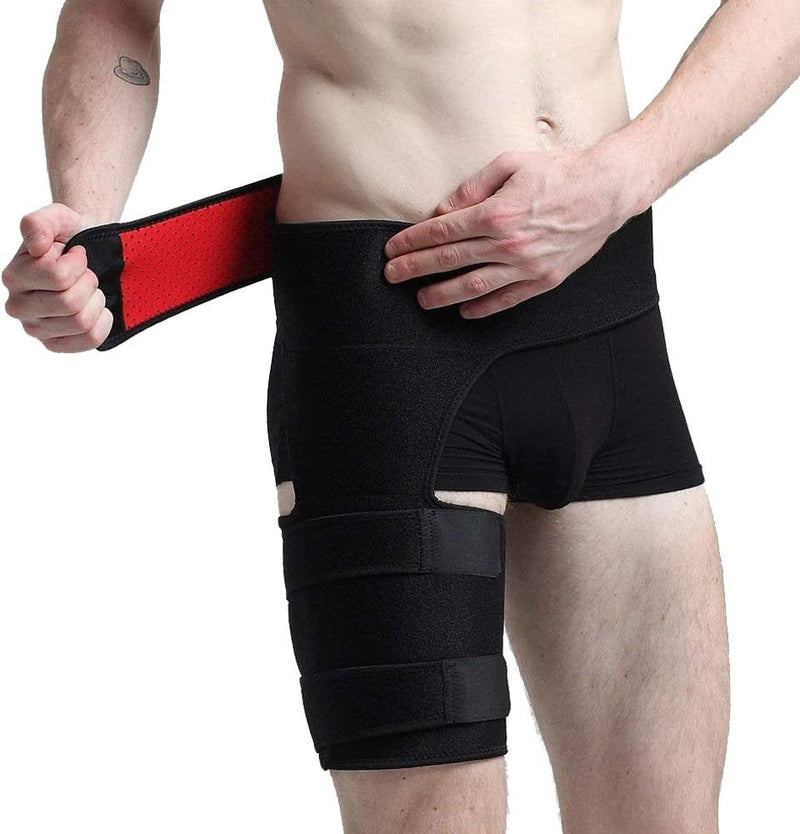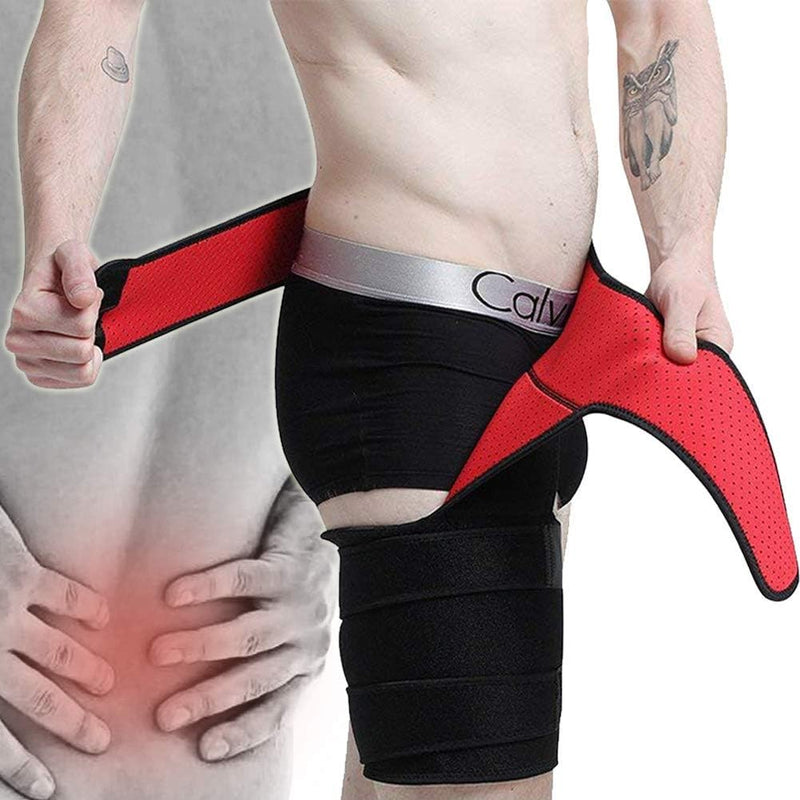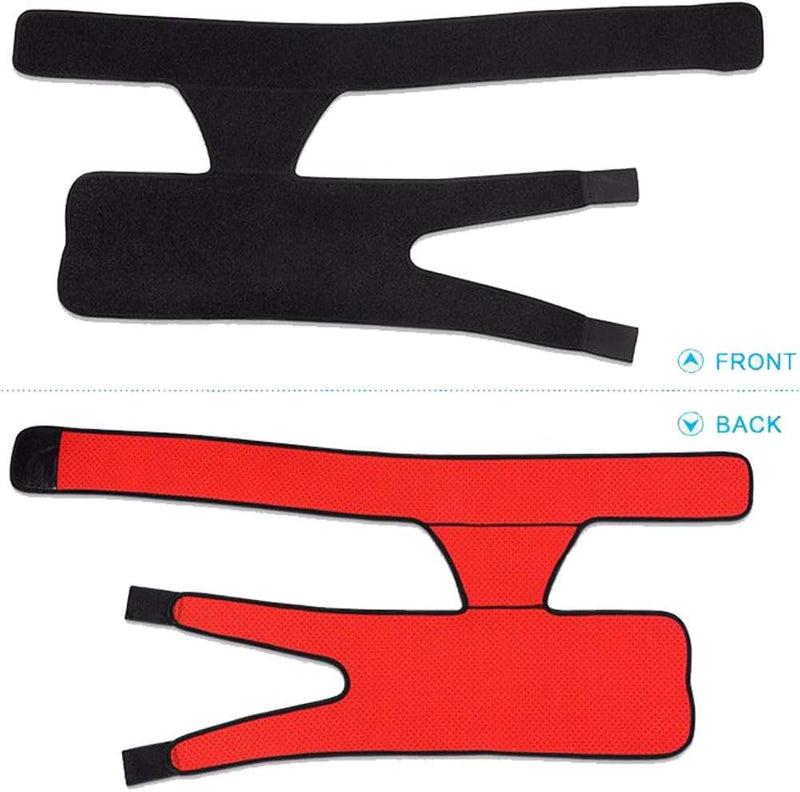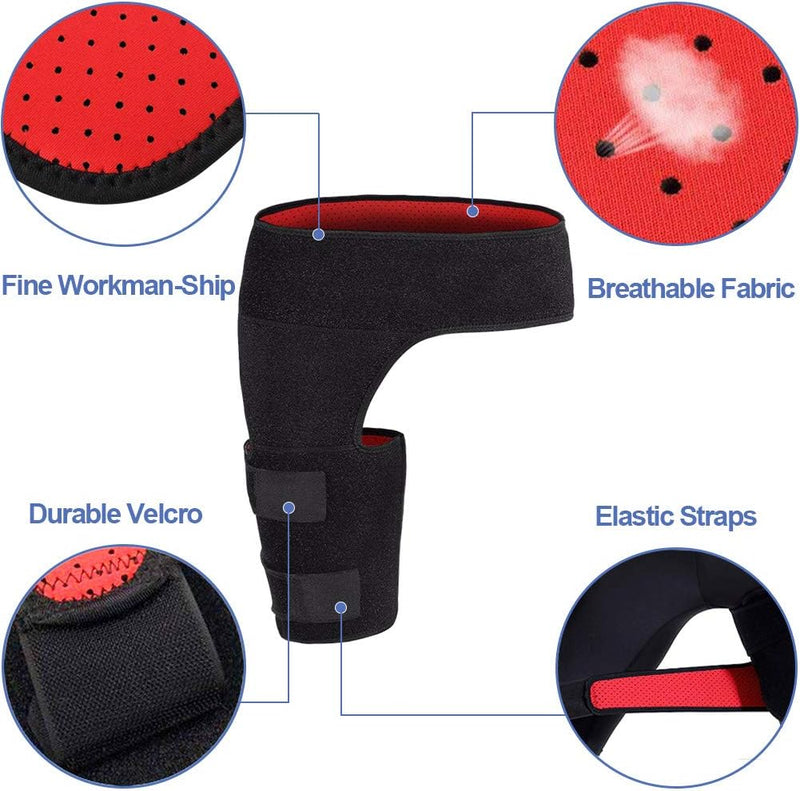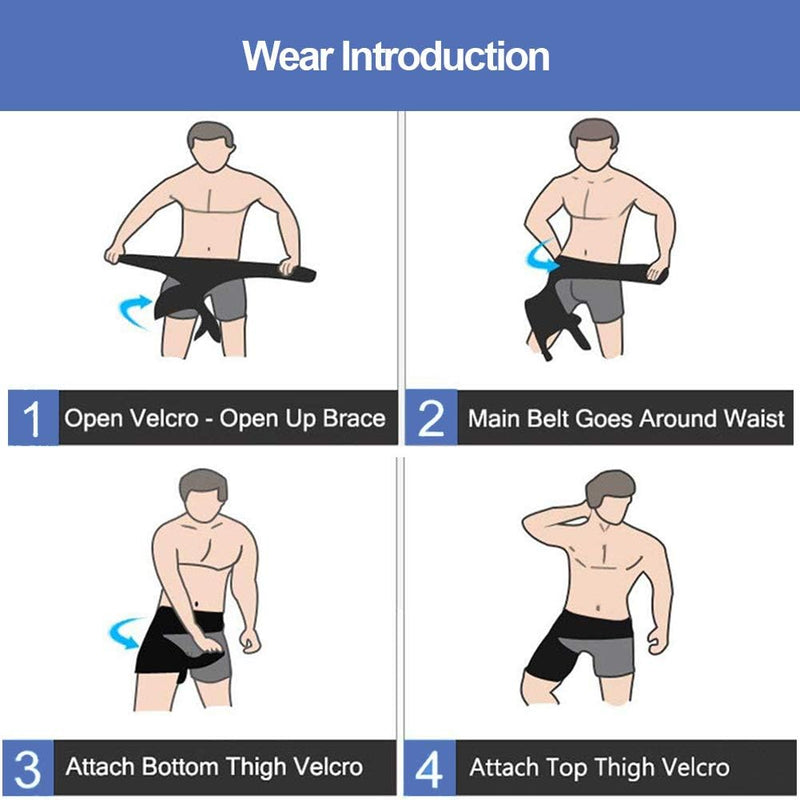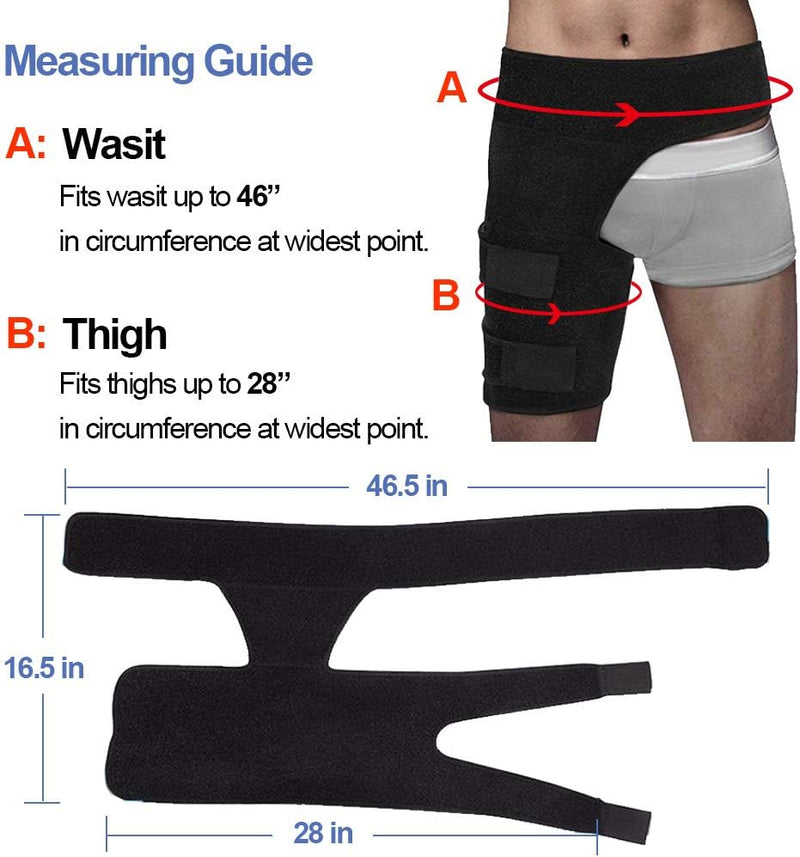 70% Neoprene/ 20% Nylon/ 10% Polyester: Premium Quality, Latex-Free, Breathable and Comfortable with Inner Mesh Design, wicks moisture away quickly to keep body cool and dry

One Size Fits Almost All: Fits Waist up to 46", Thighs up to 28" for Both Left and Right Legs. Fully Adjustable Versatile Strong Velcro Stick Strap for customized fitting and secure fastening with enhanced mobility. Easy to Put On and Take Off

Pain Relief with Fast Recovery: Stabilizes and supports muscles and hugs joints without aches or stiffness, protects you from Injuries, Strains, Pulled Muscles, Tears, Hip Replacements, ect,…

Supportive Technology: Compression therapy increases circulation, supports adductor muscles and tendons around the groin, quad and hamstring. Supports your lower back and reduces shocking nerve pain in your hip or legs with Stress Free

Applications: Perfect for Recovery and Rehabilitation of Hip Flexor Injury or Bursitis, Groin Area, Upper Thigh, Hamstring, Quads, SI Joint Pain, Tendonitis, Sprains, Inflammation, Stiffening Arthritis Pain, Lower Back and Sciatica Pain Relief, Hip Replacement Surgery Support. For Everyday Use, At Work, Home and House, Gym, Sports Filed, etc,...