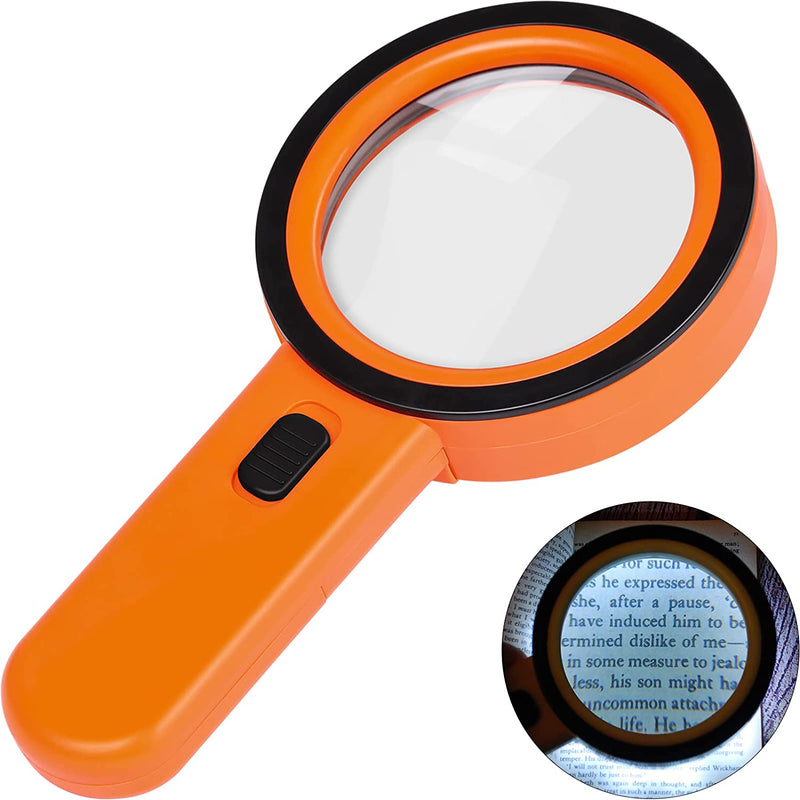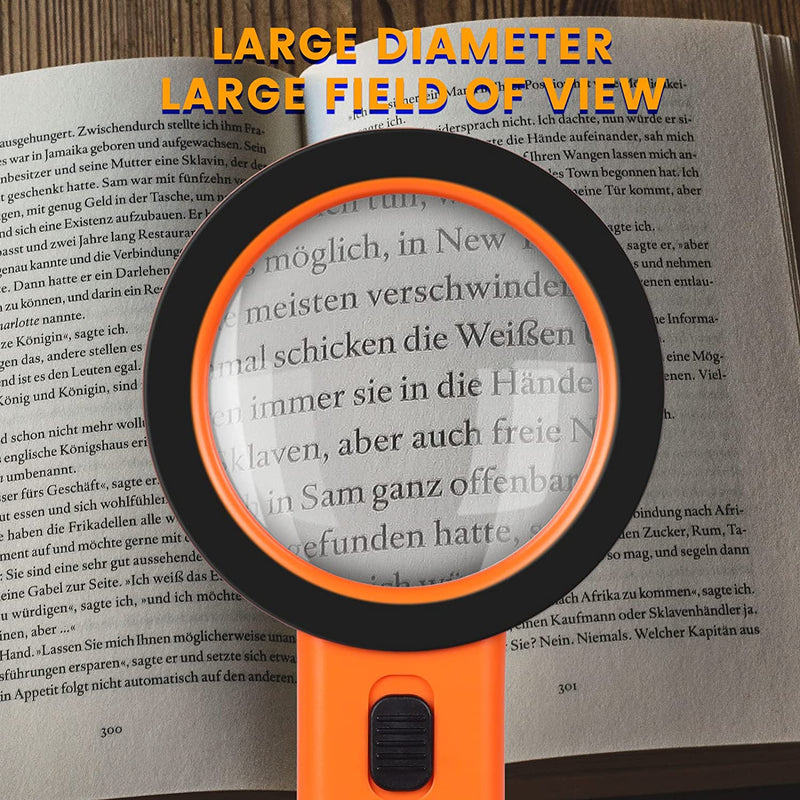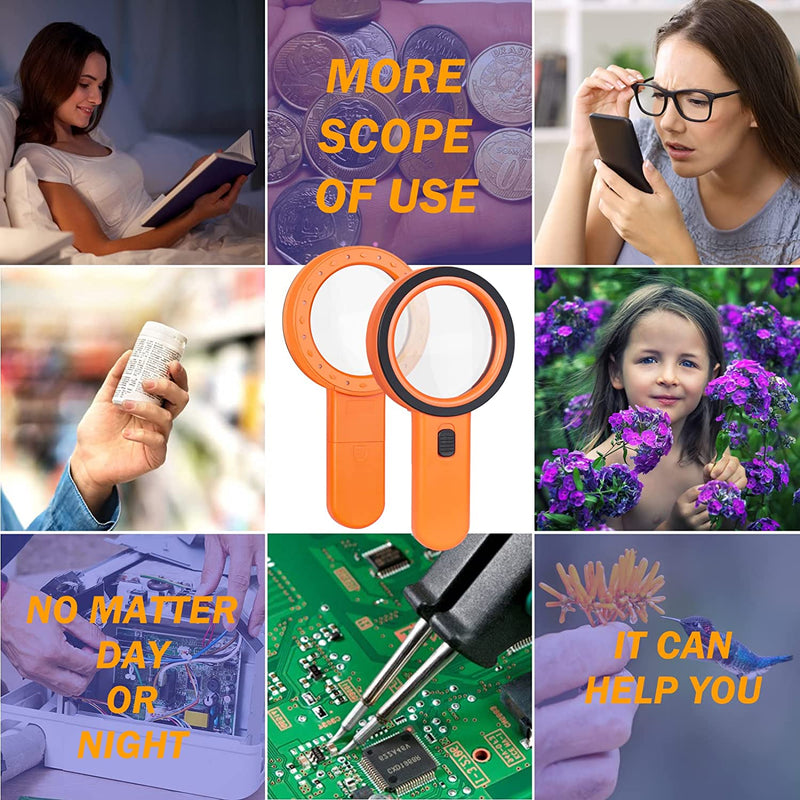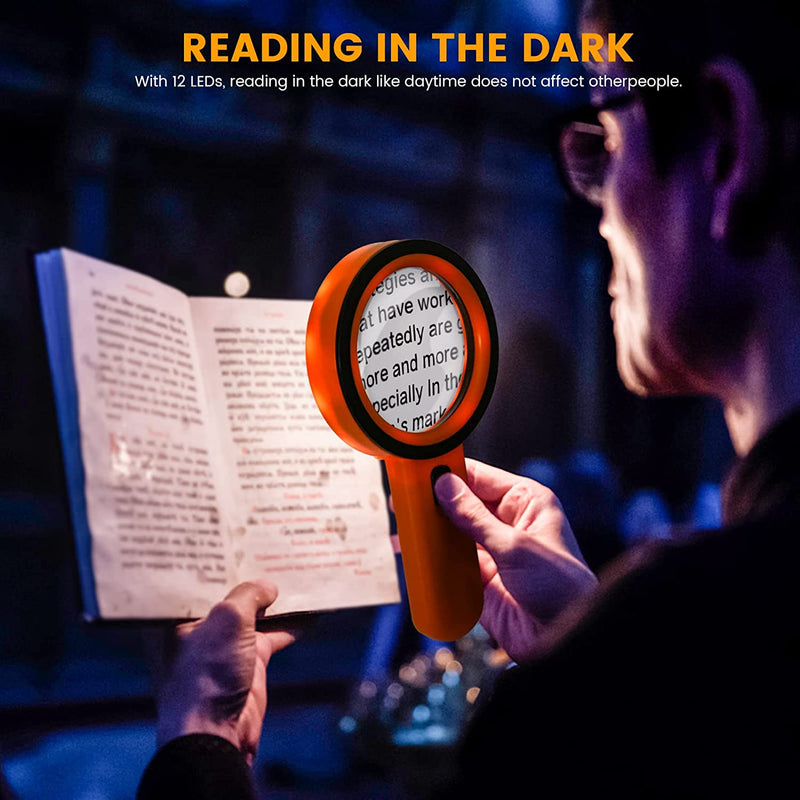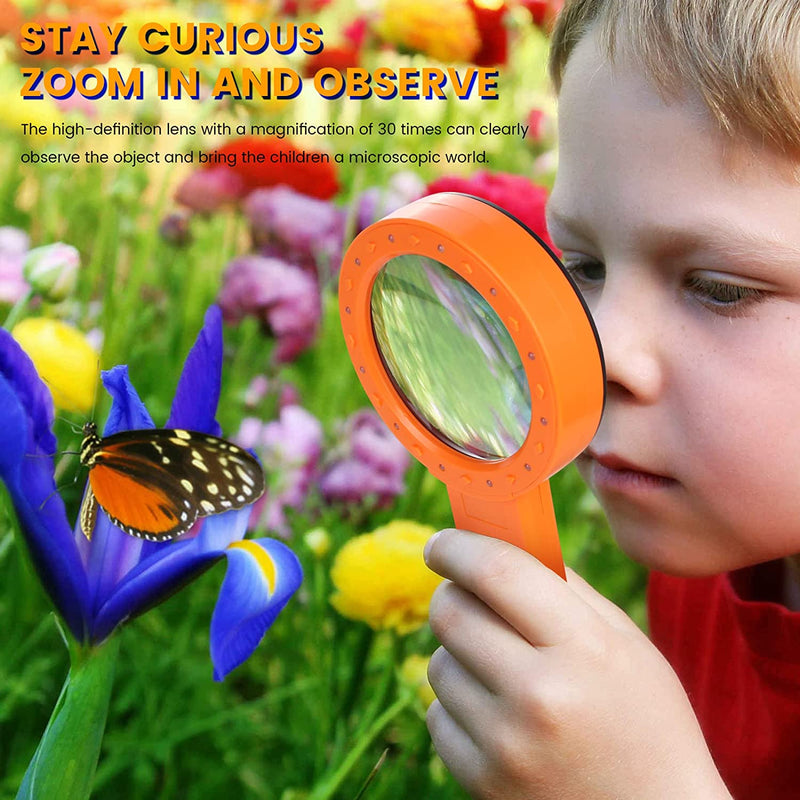 ▶High Power Magnification: This magnifying glass provide 30X magnification, allowing users with low vision to read text, no matter the size.

▶LED Magnifying Glass: with 12 pcs high quality, ultra-bright LED lights, the magnifying glass system also provides extra luminance to ensure an overall better reading experience, which is particularly helpful for people with macular degeneration or far-sightedness/feyopia.

▶Easy to Use: Comes completely assembled, just requires 2x AA batteries (not included). Once the batteries are added, the magnifying glass is ready to go, making it perfect for the elderly or those requiring an intuitive magnification system.

▶Double Glass Lens: Magnifies 30x without optical distortion. Optimal to enhance reading and viewing very fine details in books, newspapers, magazines, photographs, maps, electronics, miniatures, jewelry, pill bottles, medications, hobbies, models, and crafts of all kinds.

▶Perfect Gift For THE ELDERLY: great magnifier for seniors, excellent for small print on coupons, prescription medications, leisurely reading, and also a great choice for those who have low or impaired vision of most types.