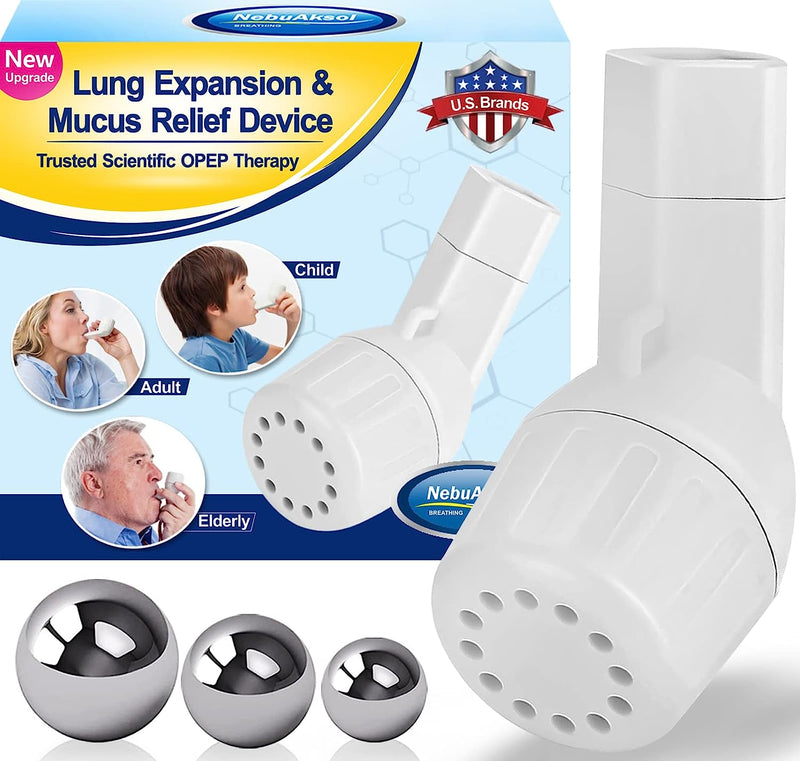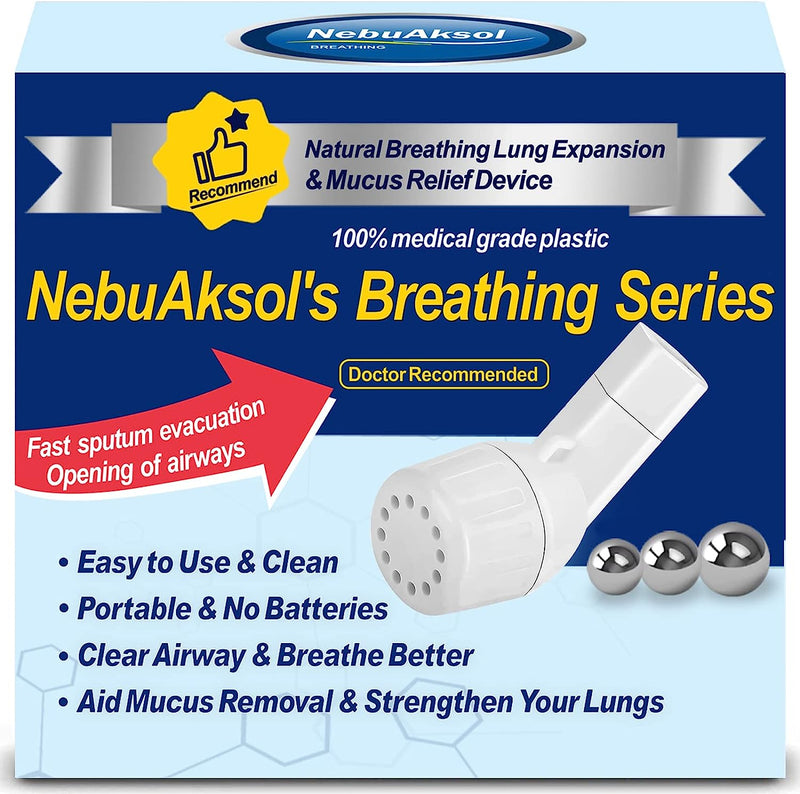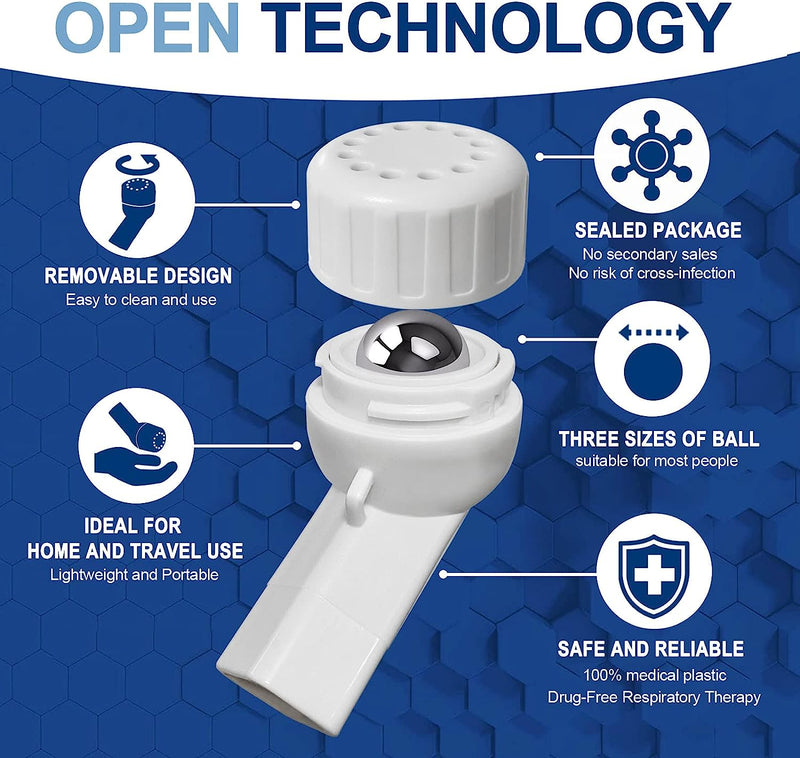 BREATHE EASY AND EXERCISE STRONGER LUNGS: The device exercises lung muscles and enhances lung capacity. Consistent and reliable work keeps the lungs healthy and strong. Breathing is so easy.

REMOVE MUCUS & THREE STEEL BALLS: Trusted OPEP therapy assists in relaxing and removing mucus from the airway. Equipped with different sizes of steel balls to exercise according to age and body condition.

EASY TO USE: Drug-free therapy and natural breathing trainer; you just need 10 minutes of breathing exercises to strengthen exhalation muscles twice a day. You can enjoy results within 2 months!

REMOVABLE DESIGN | EASY TO CLEAN: Turn the lid counterclockwise to open the breathing trainer, you can replace different size steel balls according to the exercise. Cleaning steps: First open the lid to disassemble the breathing trainer. Then use soapy water or detergent to clean thoroughly. After drying, you can use it again. To avoid cross-contamination, a breathing trainer can only be used by one person.

WORRY-FREE SHOPPING EXPERIENCE: NebuAksol are committed to providing consumers with healthy products and perfect service. Please feel free to contact us with any questions about the product, if you are not satisfied with our products, we guarantee to provide a 100% refund.