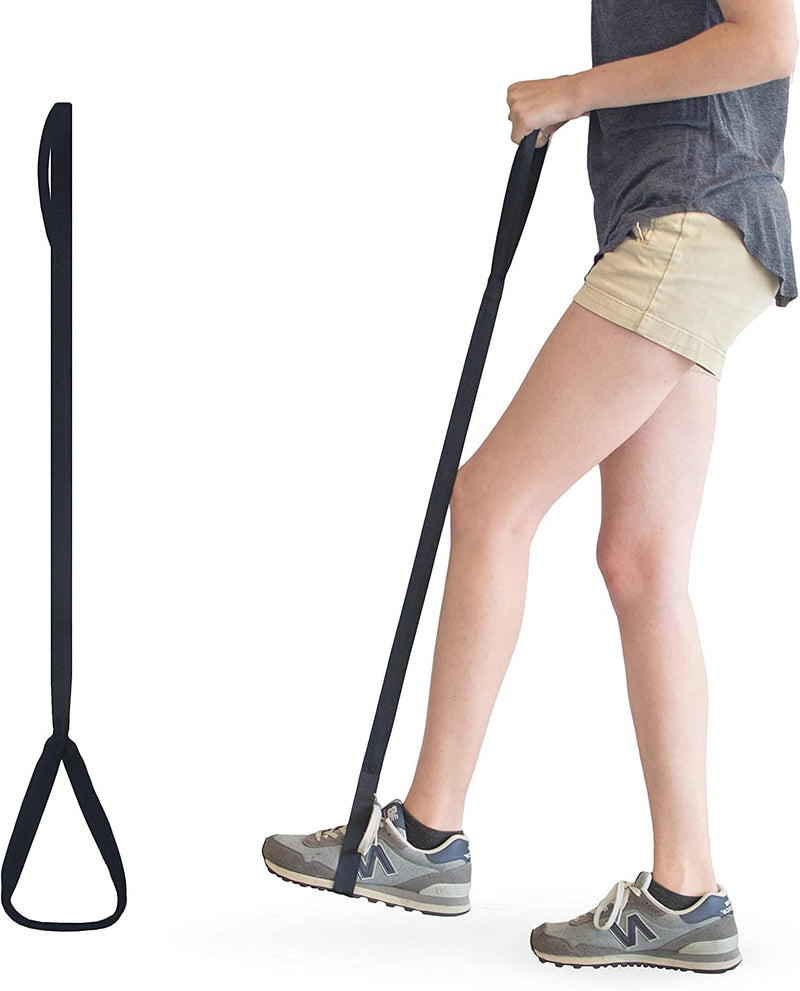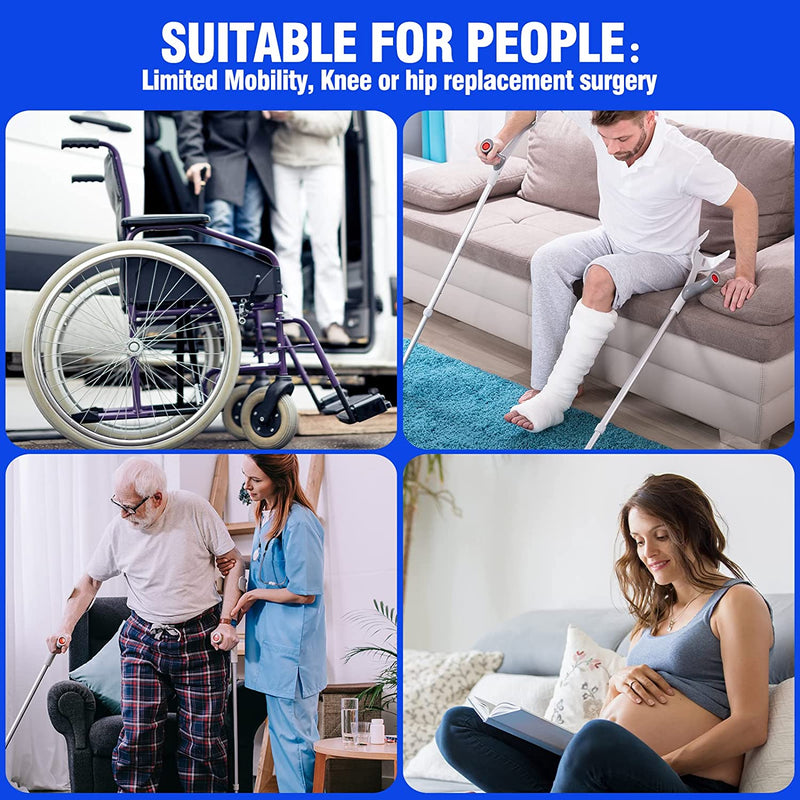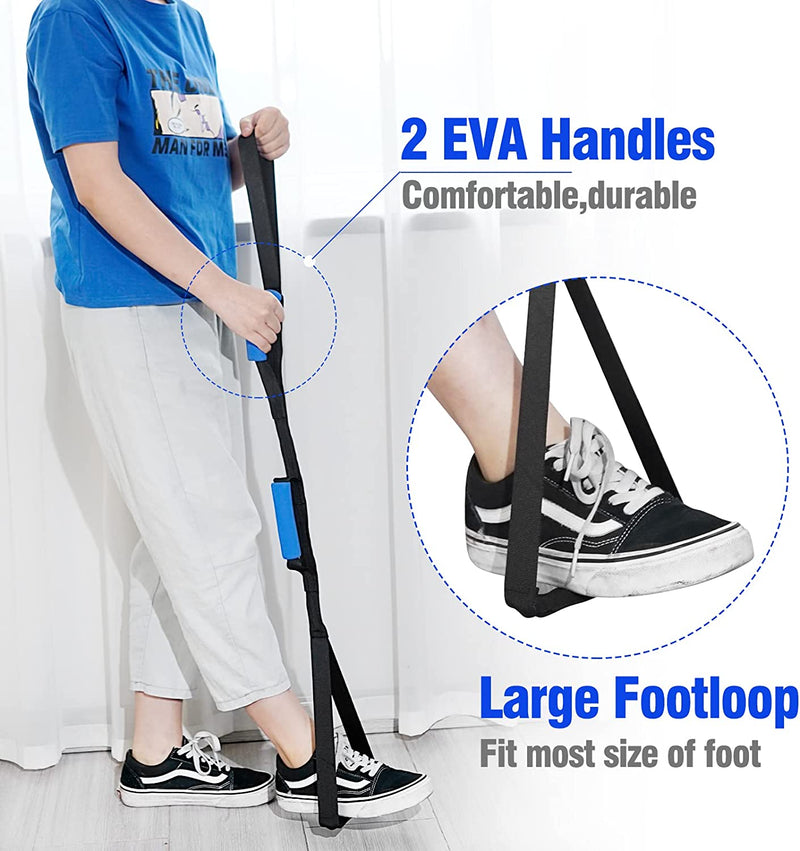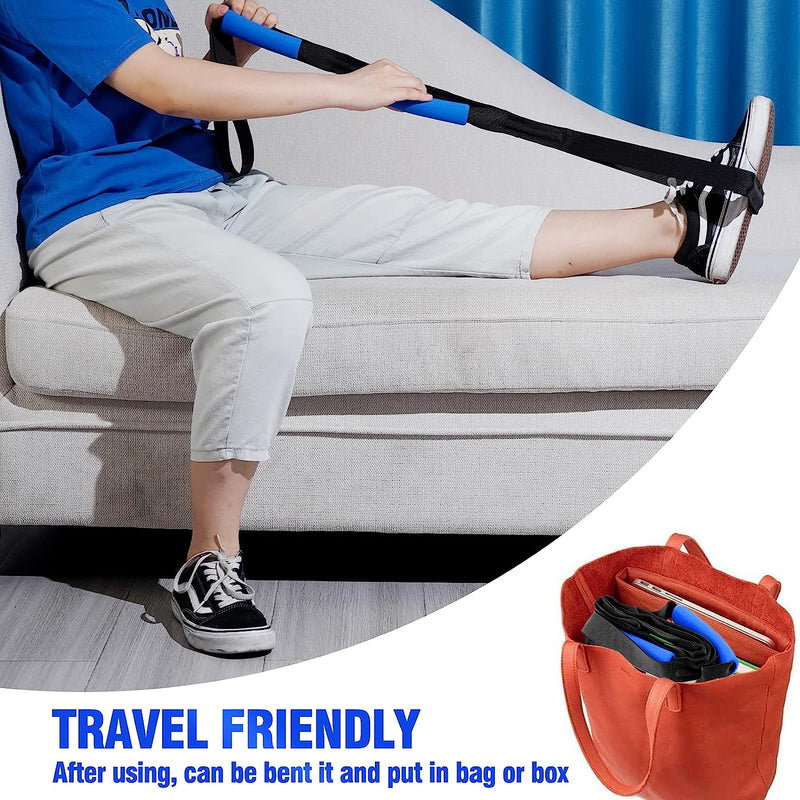 ERGONOMIC DESIGN:Our Leg Lifter Strap Has a Surdy SS304 TUBE is Added to the Foot Loop Position with Aluminum rod inside,in Order to Provide You with a More Comfortable Experience.

40" Length LEG LIFTER STRAPS:Helps You Easily Maneuver Your Legs to Get out of Beds,Chairs, Wheelchairs, or Cars, Give You the Ability to Live Independently, High Quality Leg Lifters are Effective at Increasing Your Mobility.

4 STEPS FOR YOUR EASY TO USE:1,Put the foot into triangle foot loop;2,Raise the leg with the help of the top hand grip;3,You can use the other handgrips on the side to help raise the leg;4,Smoothly lift the leg to the position you want to reach.
SUITABLE FOR PEOPLE:As a Good Assist From Surgery,Reduced Mobility and Those Who from Injury or Surgery, Including Knee and Hip Replacement Surgery. It can also be used as an Auxiliary Tool for Patients with Arthritis and Leg Weakness.
EASY TO USE & TRAVEL FRIENDLY:You Can Use Our Leg Lifter Strap As Soon As It Come Out of the Package,and takes very little force to straighten it when you need to use it,after use it, bend it and put it in a box or bag.