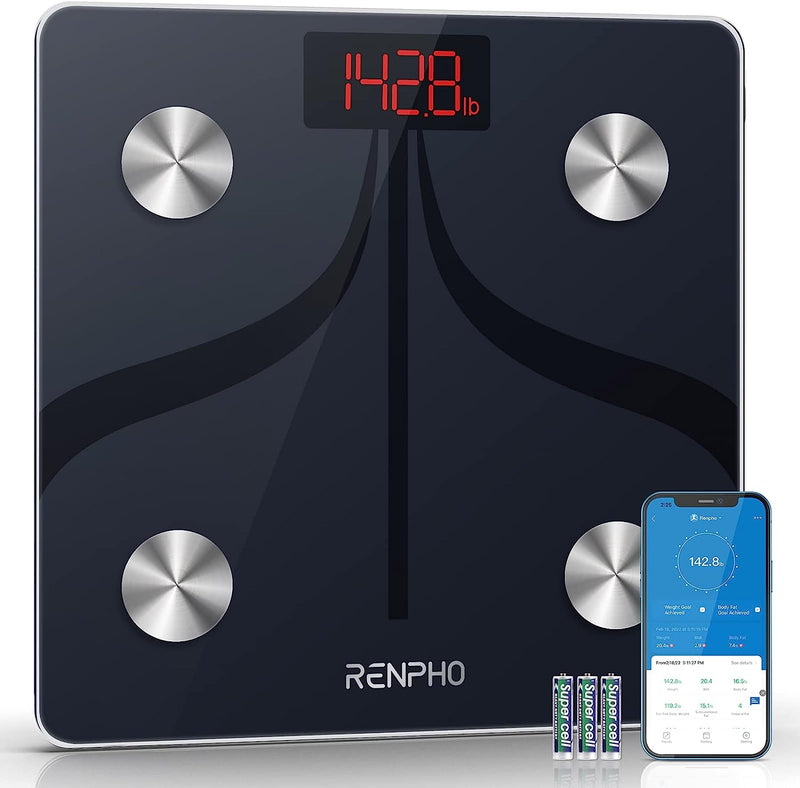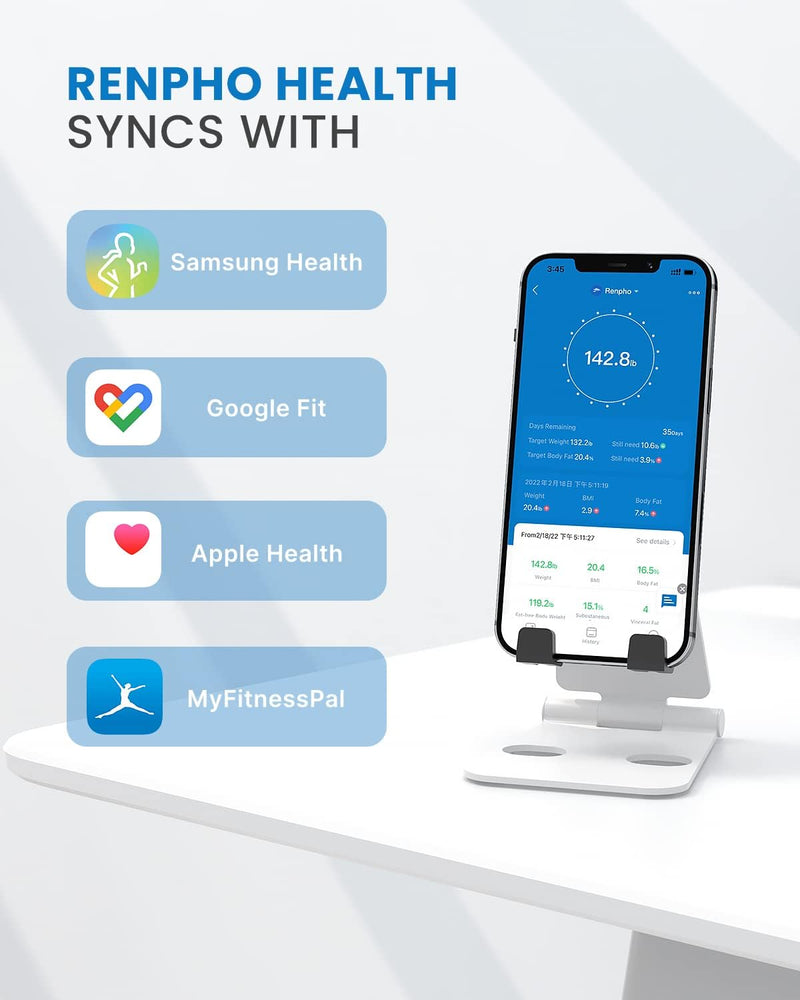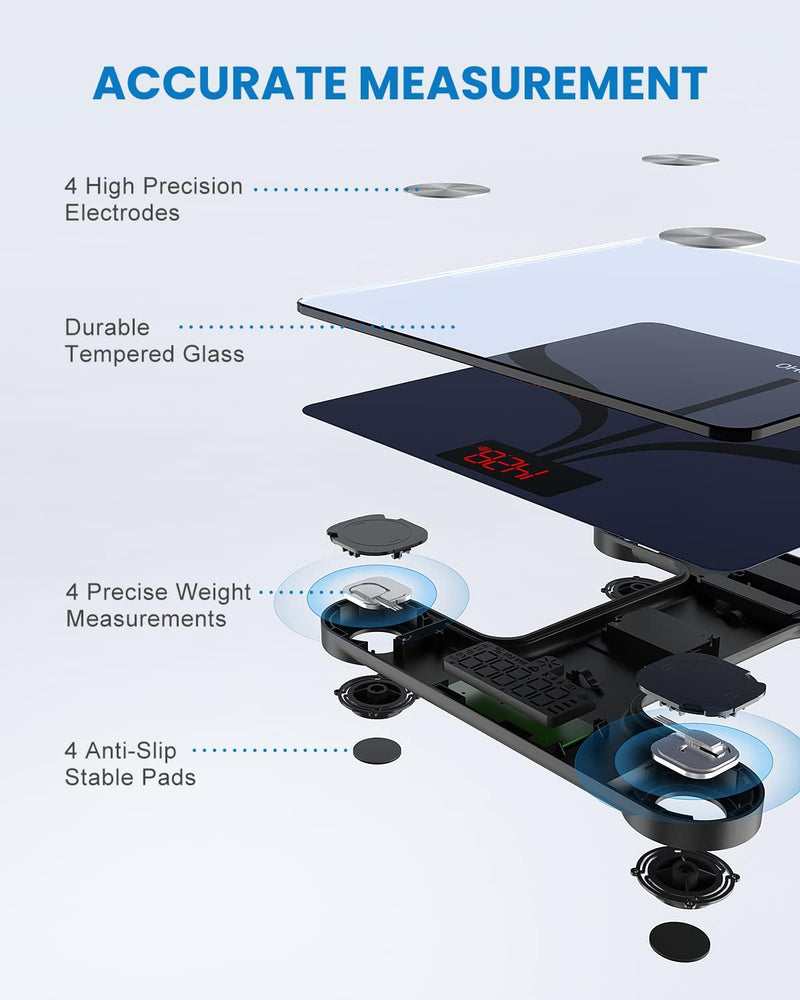 【Large Size】The RENPHO scale measures 11.8*11.8 inches, which is larger than most scales on the market. Larger body fat scales are more comfortable and safer to stand up, and the numbers on the LED display are clearer. And it is more suitable for the whole family to use.

【Accurate Reading】The digital scale is equipped with 4 highly sensitive electrodes and a large LED display for precise measurements in 0.2lb or 0.05kg increments. The bathroom scale has a maximum capacity of 400 lbs/180 kg.

【13 Key Body Metrics】RENPHO Health App features 13 essential body composition analyses: Body Water, Bone Mass, Metabolic Age, Weight, BMI, Body Fat, Subcutaneous Fat, Visceral Fat, Skeletal Muscle, Muscle Mass, Protein, BMR, Fat-Free Body Weight. Millions of users choose RENPHO smart scale to achieve their fitness goals by helping them keep track of their health progress.

【Smart App Sync with Multiple Fitness App】BMI scale needs to download the RENPHO Health App. RENPHO Health App is compatible with MyFitnessPal, Samsung Health, and Google Fit, giving you more freedom to store and share your data.

【One Scale for The Whole Family】RENPHO scale for body weight can automatically identify multiple users and provide accurate analysis. Bluetooth scales feature functional models for different groups, including adults, athletes, children, and infants. Unlock the Baby Weighing feature via the RENPHO Health App, allowing you to weigh your baby while holding your baby for easy and accurate measurements without any miscalculations.