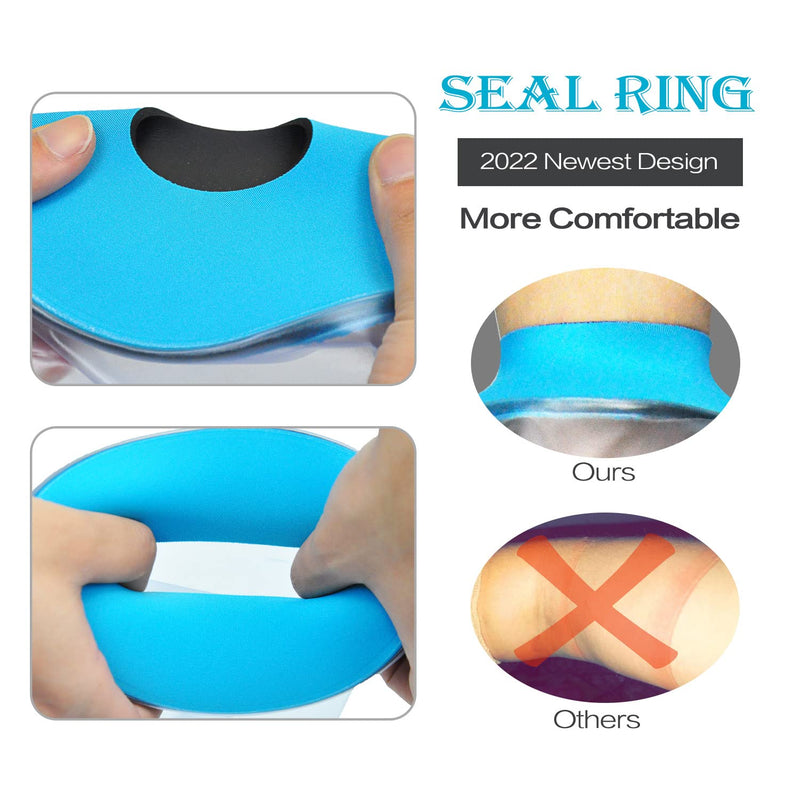 ✅Safe to Use and CONFIRM YOUR KNEE SIZE BEFORE ORDER please!(Be Sure): PVC/TPU Material, best for chemotherapy showering, bathing. Especially for Adult man & woman who is recovering from injuries, surgeries, skin problems.ITEM SIZE: For KNEE CIRCUMFERENCE BETWEEN 11.8" to 20.8" (30cm to 53cm). MUST CONFIRM YOUR KNEE SIZE BEFORE ORDER ..

✅Soft and Comfortable Watertight Seal: The material of watertight seal is neoprene composite elastic fabric,the elasticity is better, the softer, the pressure at the seal is small, which make it more soft and comfortable.

✅Non-latex and Reusable: This pediatric large shower protector is 100% latex free and no stimulation to the skin, can be used repeatedly.

✅Easy to Put on & Off: No retaining Ring, Soft and snug material makes this pediatric knee cast protector easily pull on and off in a non-painful way, keep blood circulation.

✅Make Sure You Love it and Guarantee:Each arm cast shower bag is backed with a six-month warranty and 100% Satisfaction Guarantee.