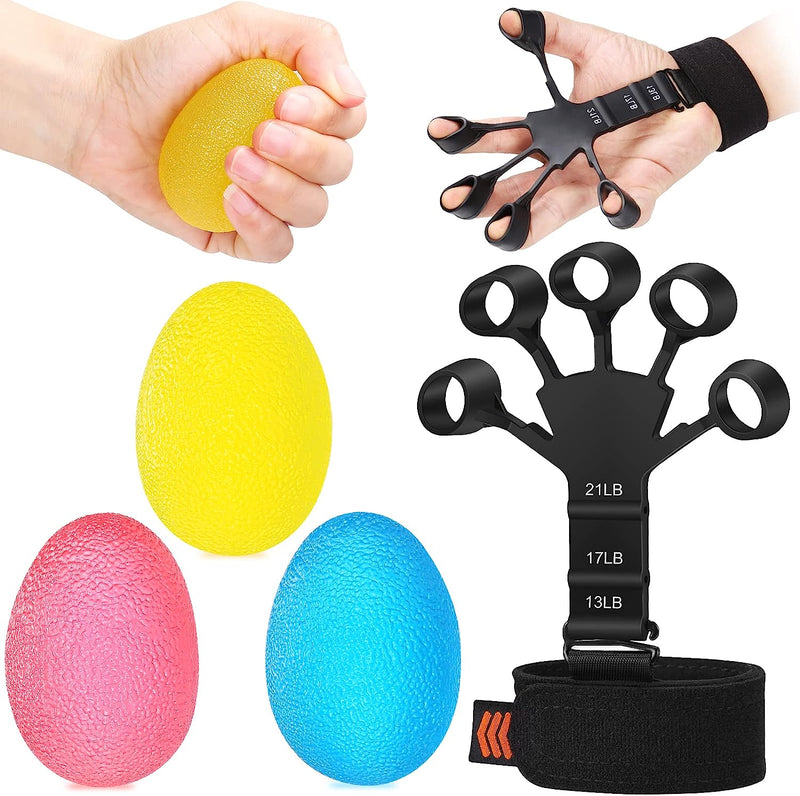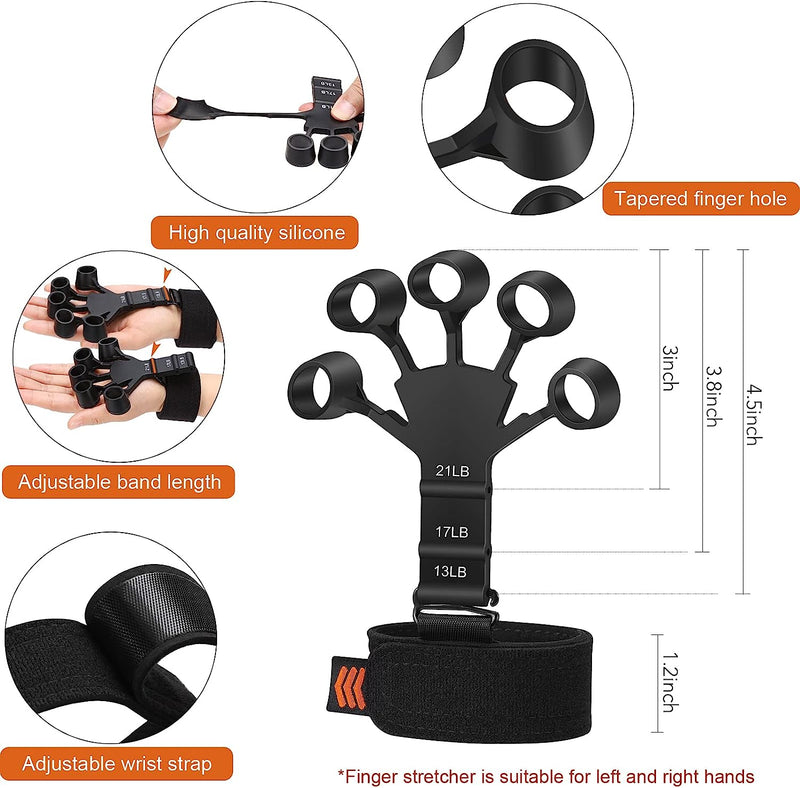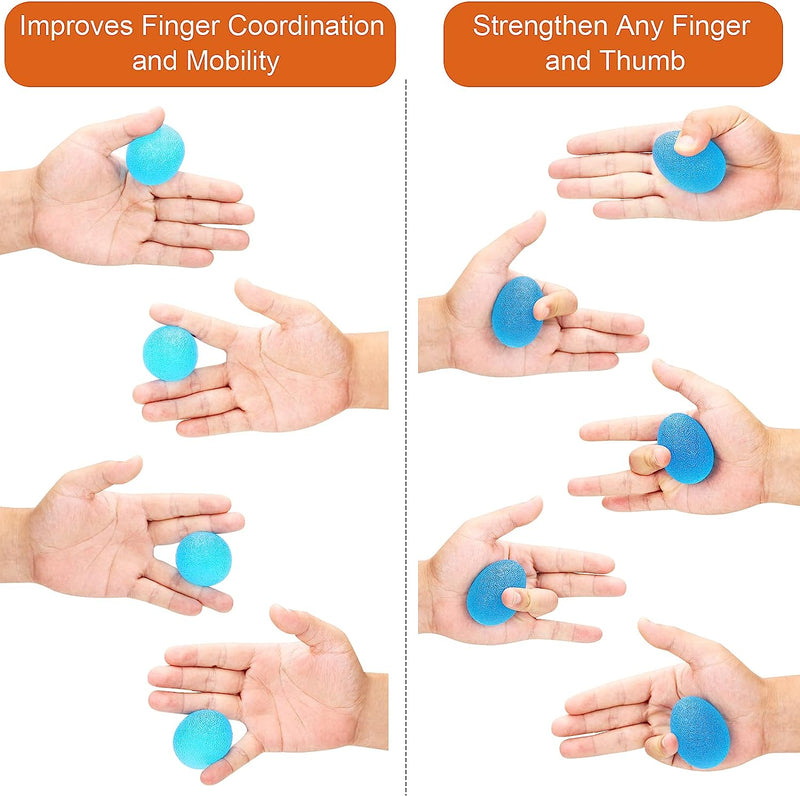 Hand Grip Strengthener: This package come with an adjustbale finger stretcher(13lbs, 17lbs, 21lbs) and 3 resistance levels Squeeze Balls, You can improve your hands and fingers more completely with the finger extension exerciser and hand exercise balls

Physical and Occupational Therapy: The finger resistance band & hand grip therapy balls build strength in the fingers, hands, wrist and forearms, while reducing stiffness and joint pain by stimulating blood circulation in the forearm and hand. Useful for physical and occupational therapy, Perfect for athletes, musicians, office staff and students, as well as those with arthritis, carpal tunnel and rehabilitation needs.

Perfect for Stress Relief Kit: Finger exerciser and hand strength ball have a really nice size. Take it out to expand and squeeze when you need to. You can use it while walking, traveling (car, airplane, bus), in office, school, watching TV, phone calling or any place you want to exercise. It can also relieve some of the tension and anxiety.

Durable Nonslip Exterior: Finger exerciser and Hand strengthener are constructed with a premium composite material that is odorless and latex free. The lightly textured exterior provides a secure, nonslip surface for gripping. The hand therapy balls retain their shape for extensive usability and are also tear and split-resistant.

3 Years Warranty: to ensure you're happy with Btfsoul's purchase, If you have any issues with your product, we are happy to help.