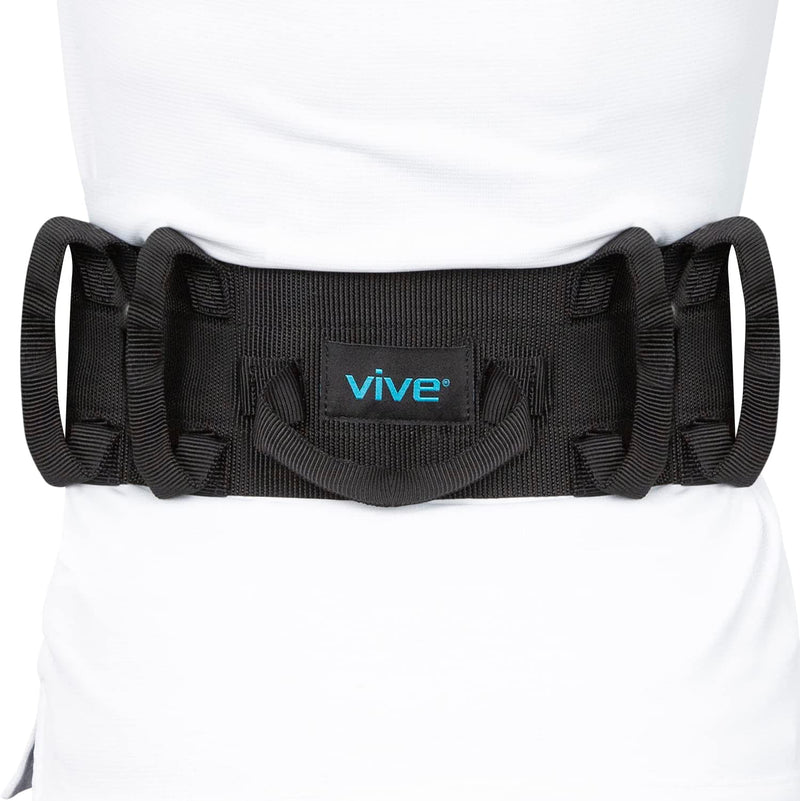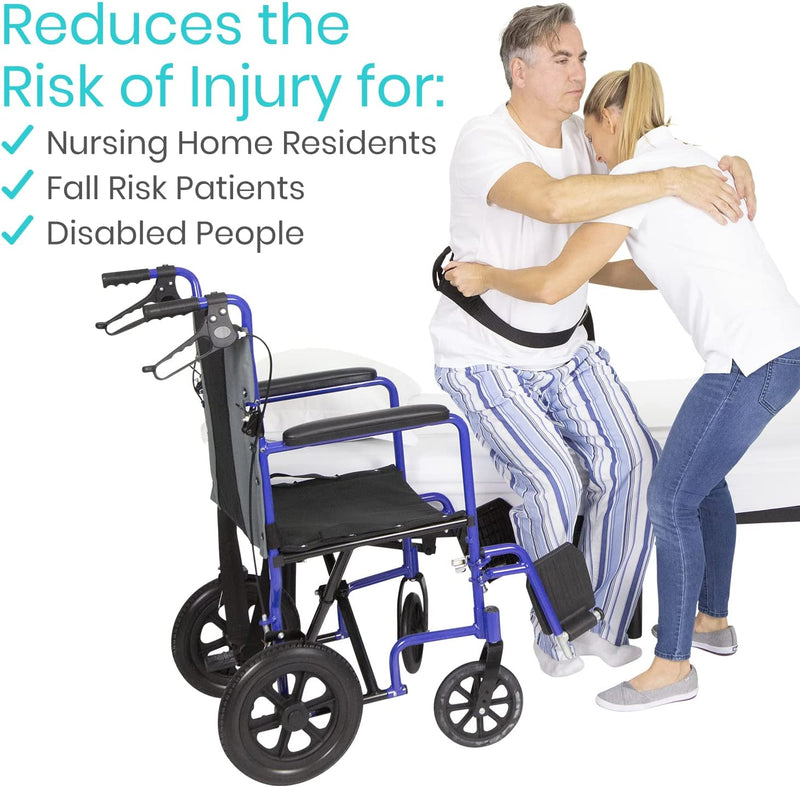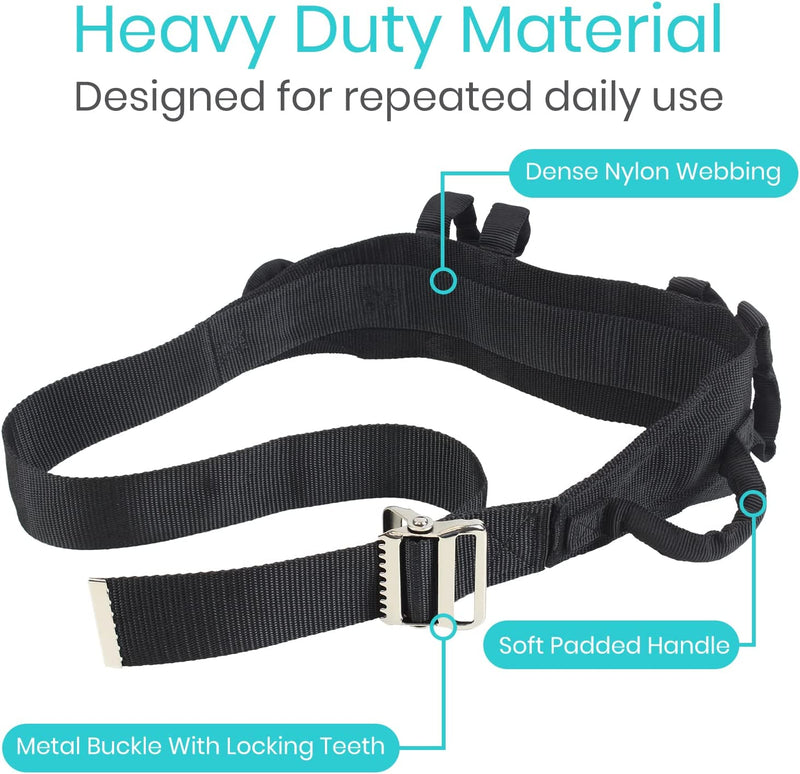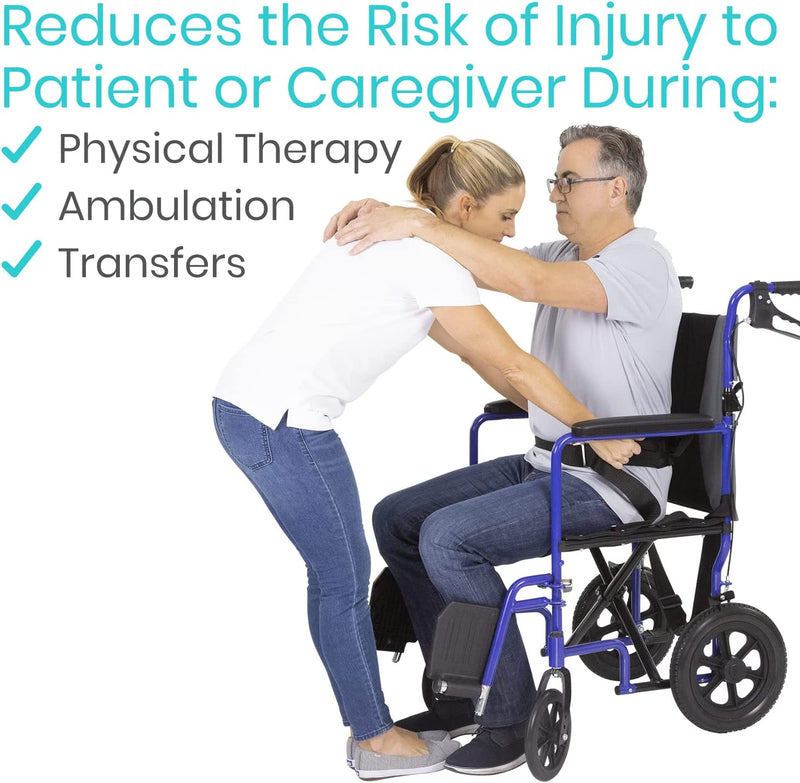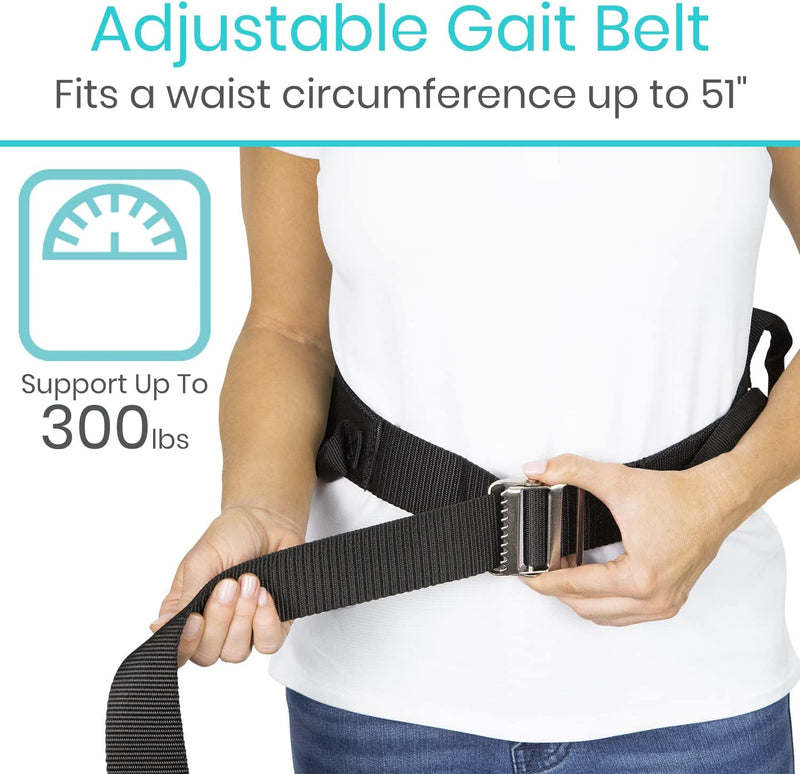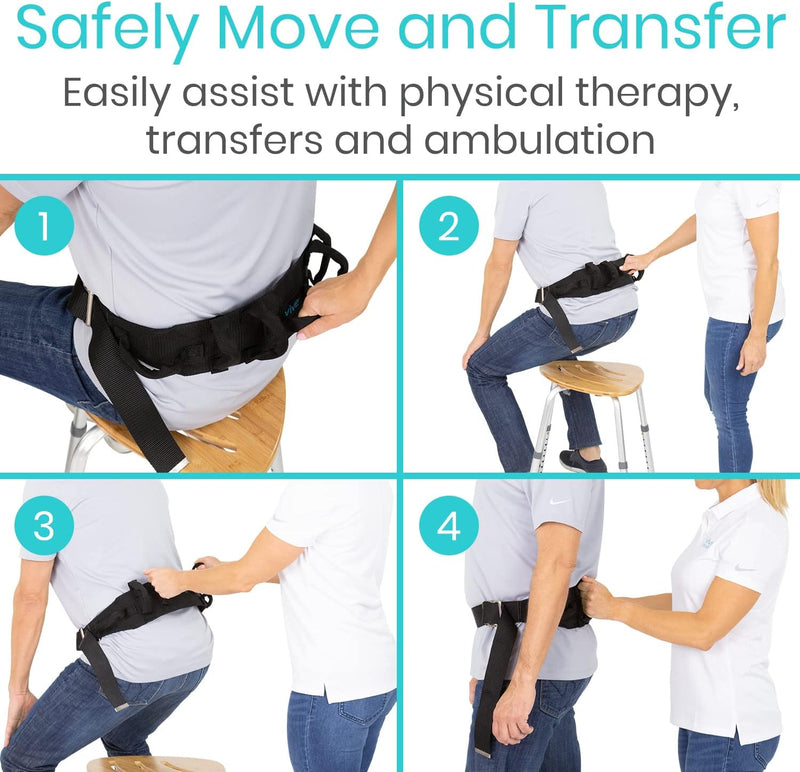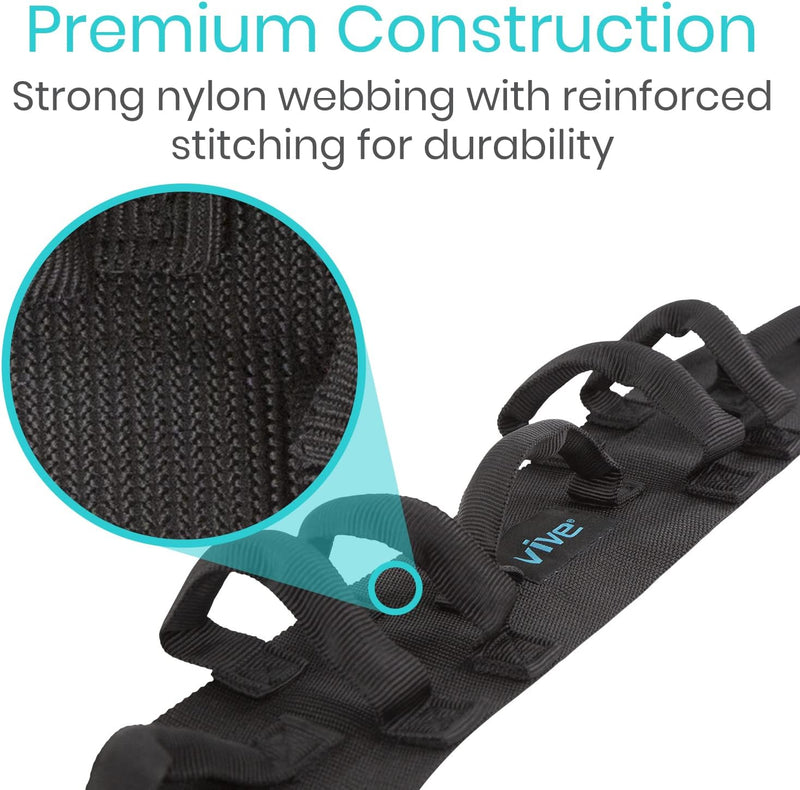 Nylon, Plastic, Metal

EASY MOVEMENT & TRANSFERS FROM A TRUSTED BRAND: Safely assist patients or loved ones with ease using our transfer belt. The 7 padded handles allow for support from any angle, reducing the risk of caregiver injury and preventing falls.

COMFORT FIRST: Our transfer belt features 7 padded handles for a comfortable yet secure grip, making it easy for caregivers to assist their patients or loved ones.

FLEXIBLE & ADJUSTABLE: Our transfer belt is adjustable to fit waists up to 51", with a durable metal buckle that locks in place and a quick-release latch for easy removal.

DURABLY DESIGNED: Constructed with strong nylon webbing and reinforced stitching, our transfer gait belt is exceptionally strong and extra-wide (4 inches) for added comfort and pressure dispersion. An ADA compliant product, it safely supports up to 300 pounds.