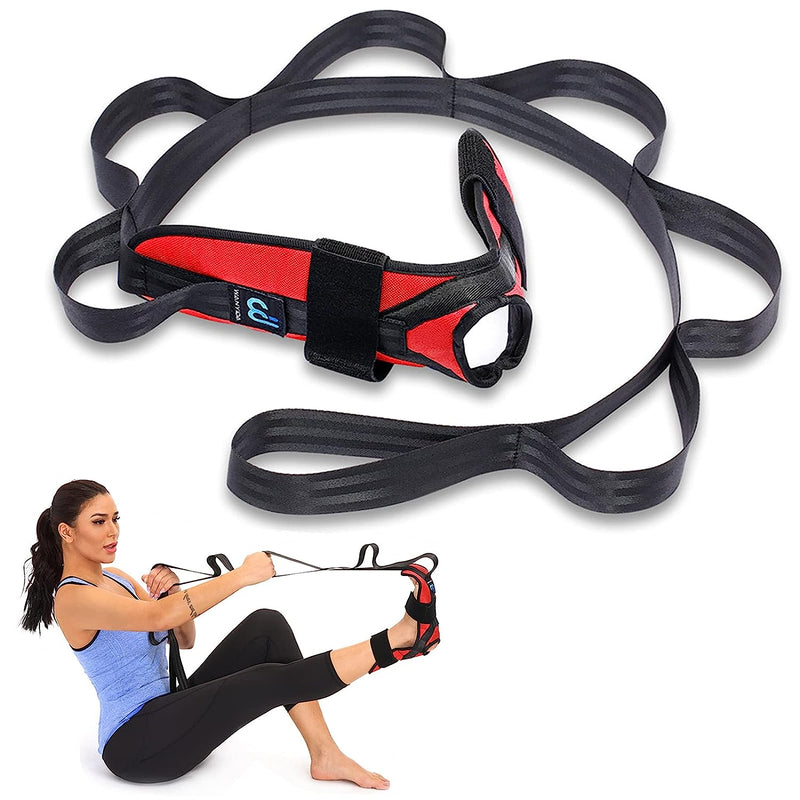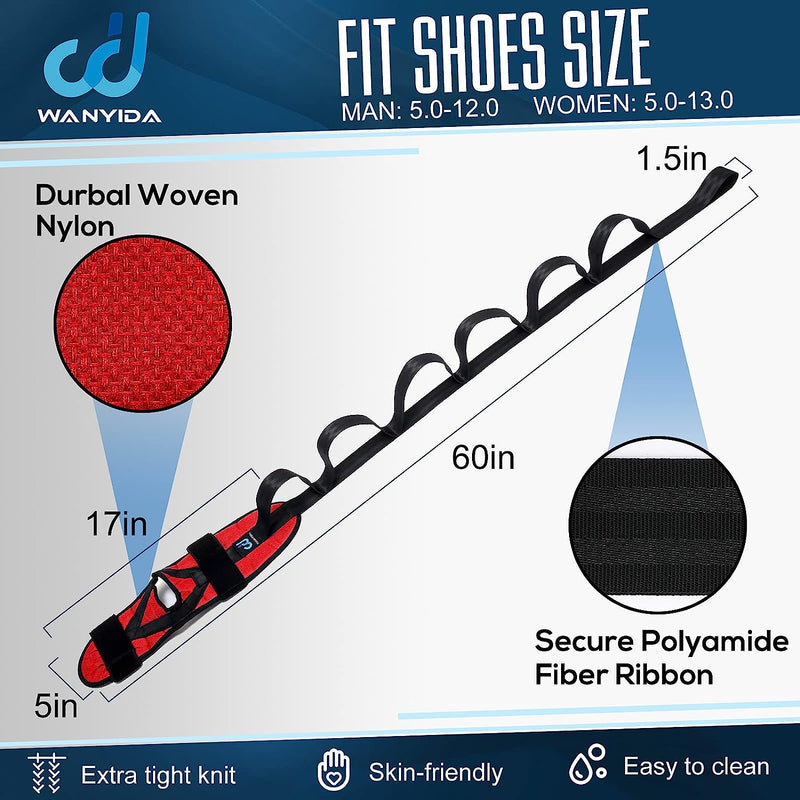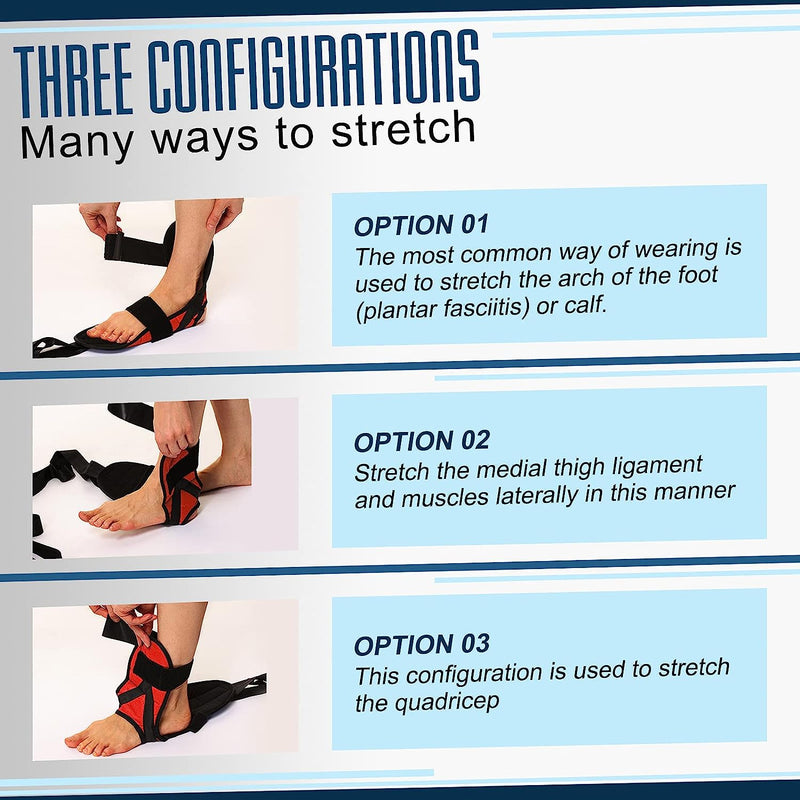 Promotes Physical Therapy: The foot stretcher is a effective physical aid in the treatment of plantar fasciitis, heel spurs and foot drop. The calf stretcher highly supports rehabilitation. Regular stretching helps relieve pain from stress fractures in the heel bone as well as the pain associated with Achilles Tendonitis.

Adaptable for fitness: Regular stretching helps lubricate your joints and ligaments, improving stability and foot mobility. This avoids stress and injuries caused by sports, workout, yoga, pilates and flexibility training. It also can be a foot exerciser belt, stretching for the calves, hamstring, quads and more.

Versatile & Easy-to-use: This stretching strap works by pulling your toes and expanding the tissue and muscles in the heel and arch area. Ideal for yoga practitioners, dancers, athletes, rehab patients. This leg and foot stretcher is fit for most adult shoe sizes range from 5 to 13 in women's sizes and 5 to 12 in men's sizes.

User-friendly design: It features an innovative cradle design that adapts to the shape of your foot. The multi-loop strap gives you more control over the stretching. The hook and loop fasteners wrapped around the ankle and instep secures the foot in place to avoid injury and facilitates gentle stretches.

Compact & Portable: This yoga strap is made with premium heavy duty nylon materials durably constructed to withstand extensive use. It comes with a handy carrying pouch for the foot stretching aid. You can either take stretch strap to Gym and even workout or use it at office, at home, outdoor wherever you go.