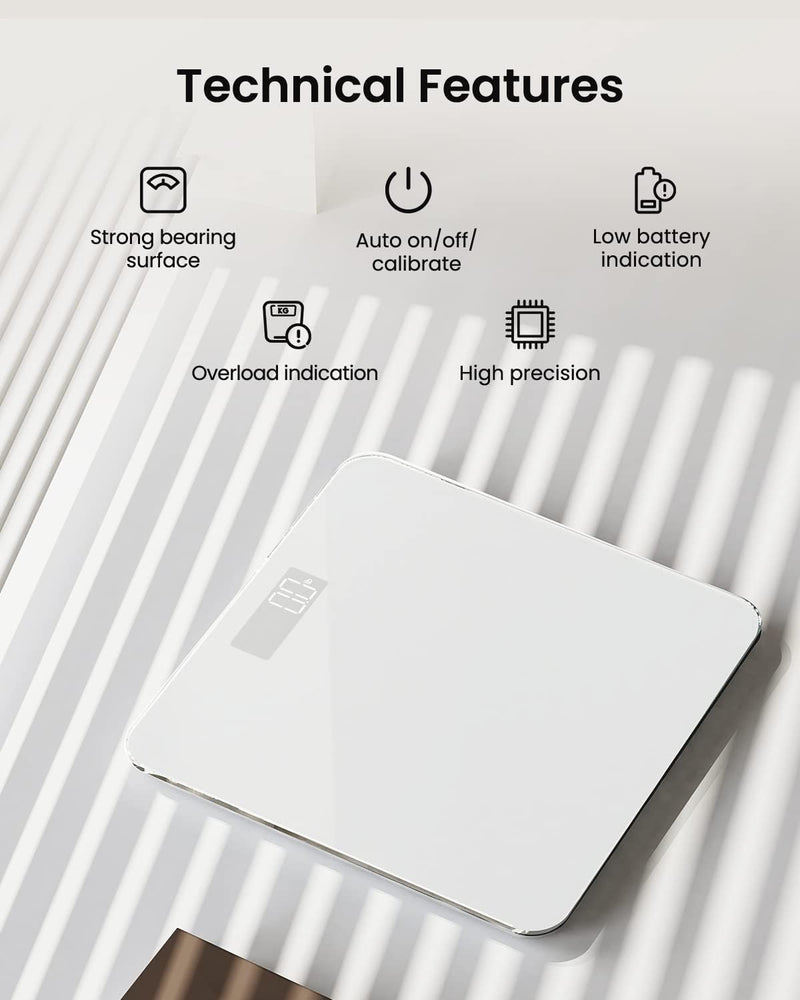 Accurate Measurements: Created with 4 upgraded responsive sensors, the RENPHO digital weight scale can measure precisely in 0.1 lb (0.05 kg) increments and is suitable for persons weighing up to 400 lbs (180 kg).

User-Friendly Design: Features smooth, rounded corners instead of sharp edges. Designed with 5mm tempered glass and a large platform for greater sturdiness, stability and safety.

LED Digital Display: Bathroom scale with a clear LED monitor to get a clear reading of your body weight measurements regardless of distance and light condition.

Step-On Technology: Automatically powers on and get your reading as soon as you step on the scale giving instant, consistent and precise weighing results in lb or kg.

Practical and Convenient: Place your scale on a flat, solid surface and it will calibrate automatically. Just step on to get the result. Then step off the scale to turn it off. Low battery and overload indications allow for a safer and easier use. This is the perfect gift for Father's Day.