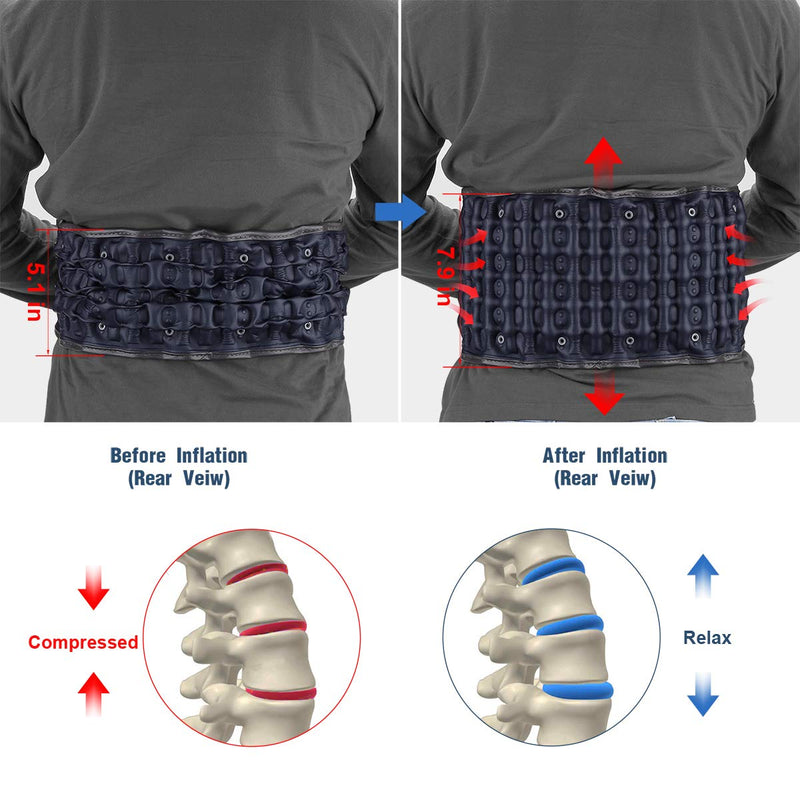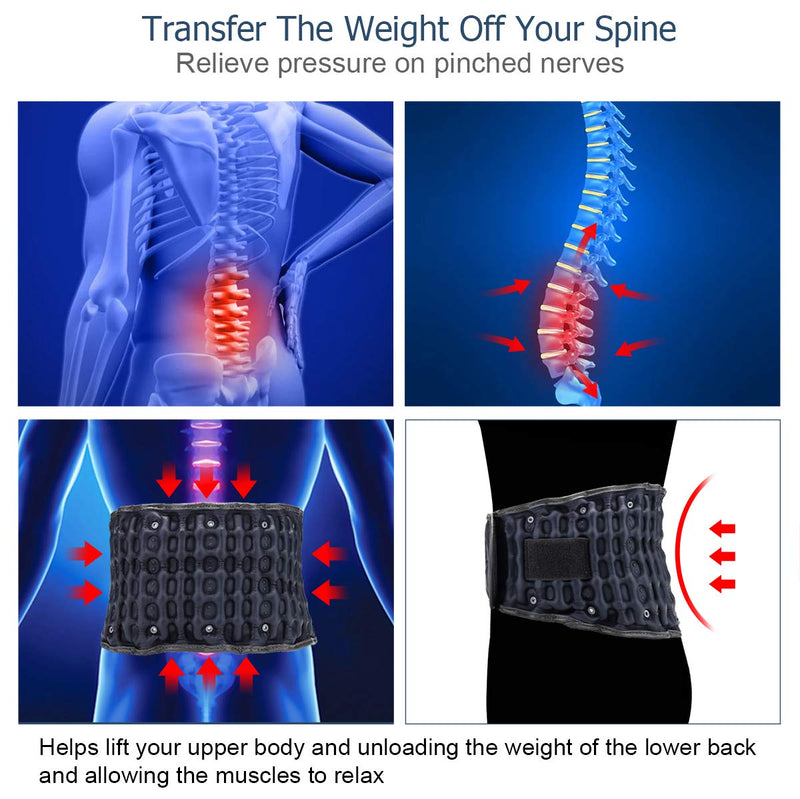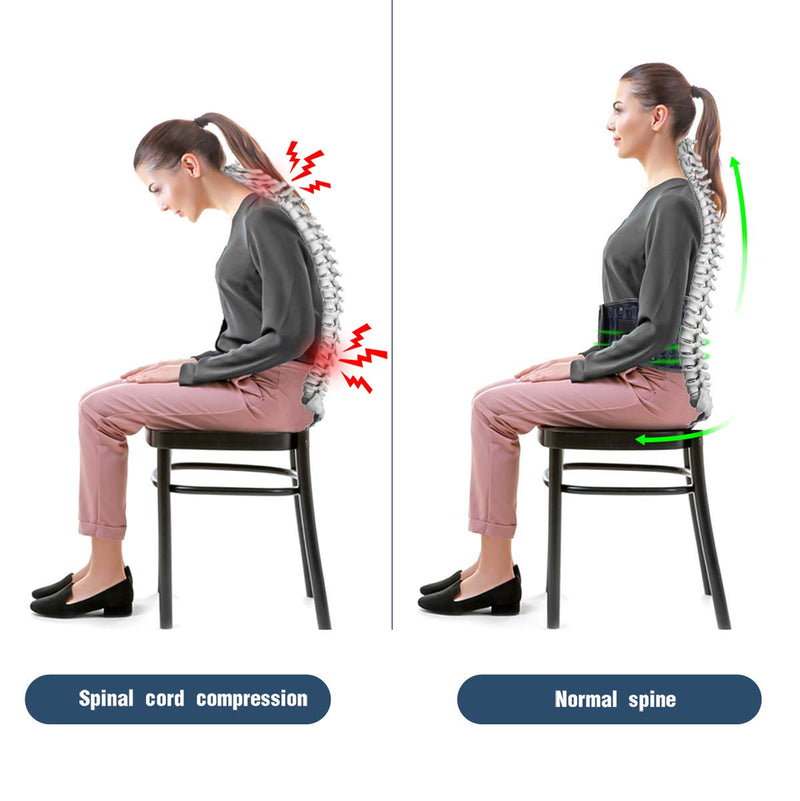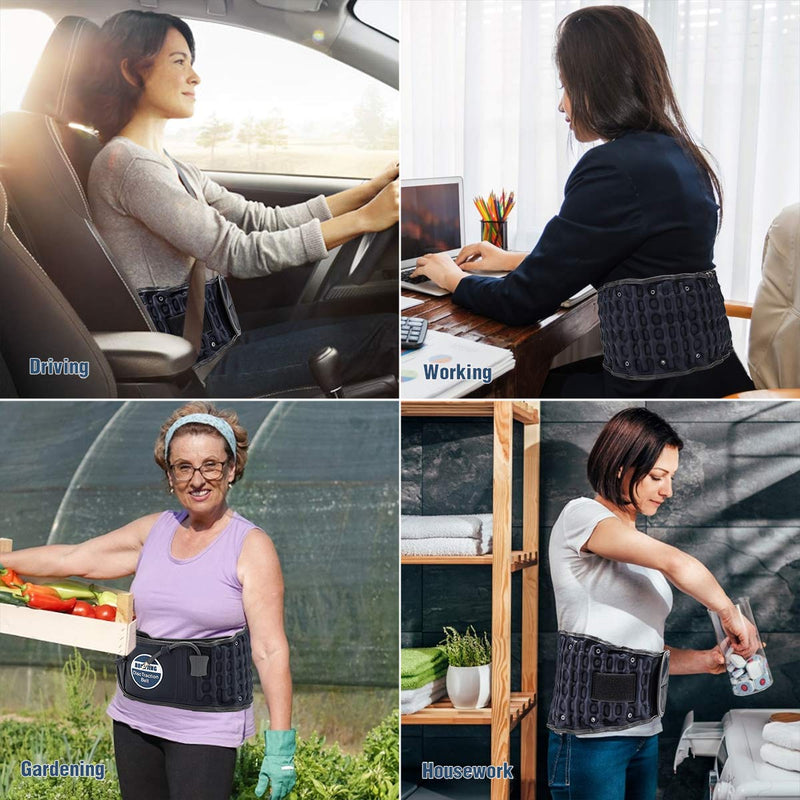 Upgraded DECOMPRESSION BACK BRACE - Provides clinical grade traction and physical decompression therapy, reducing the burden around ligament through traction so that the damaged lumbar can get a full rest.

REDUCE BACK PAIN & IMPROVE POSTURE – Realign your spine and reduce the pain caused by poor alignment. Don't worry if you experience slight discomfort. It means the back brace is working and it's aligning your spine the way it should be!

AMAZING SUPPORT - After inflating, the back pain belt will provide strong support and stabilization for the lower back, maintain proper posture, help intervertebral disc, nucleus pulposus back to its natural position.

UNIQUELY DESIGNED - Equipped with a hand pump designed to prevent over-inflation, it will automatically release air when the belt is fully inflated. You will never worry about the belt bursting from over-inflating. You can use the pain relief belt almost everywhere in your daily activities, such as walking, sitting, lying down, gardening, golfing, working, driving, etc.

ONE SIZE FIT 29-49 WAIST - HONGJING Waist traction belt Includes an extension belt that can be used according to individual needs and can support up to 49 inches waist size. NOTE: Measure the size at the belly button, not waist or belt size.