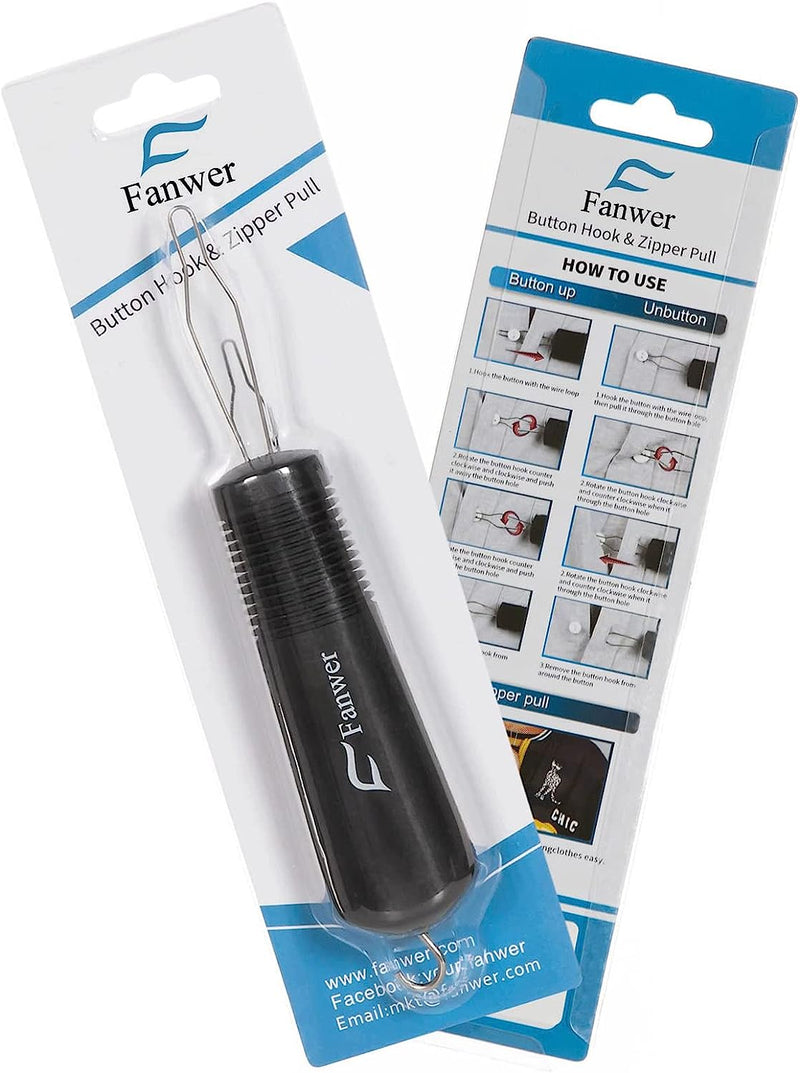 ♛Button Clothes Easily – Designed to hook around small, medium, and large round buttons, these make it easy to pull buttons through dresses, shirts, collars, and more.

♛Soft Grip Handle – Each button hook dressing aid features a cushion, slip-resistant handle to give you greater control, comfort, and dexterity when handling.

♛SNAG FREE WIRE LOOP: The steel wire loop is slim, yet durable. Easily sliding through small buttonholes, the wire loop is smooth and will not snag the fabric or buttonhole threads. The wire loop narrows at the tip to lock the button in place, making pulling it through the buttonhole easier.

♛Low Hand Strength Support – These button hooks support seniors who want to dress and live independently, and those who suffer from arthritis or carpal tunnel.

♛Travel essential – During a leisurely vacation, whether you are wearing a long skirt or a formal shirt, it can help you easily, dress and undress.