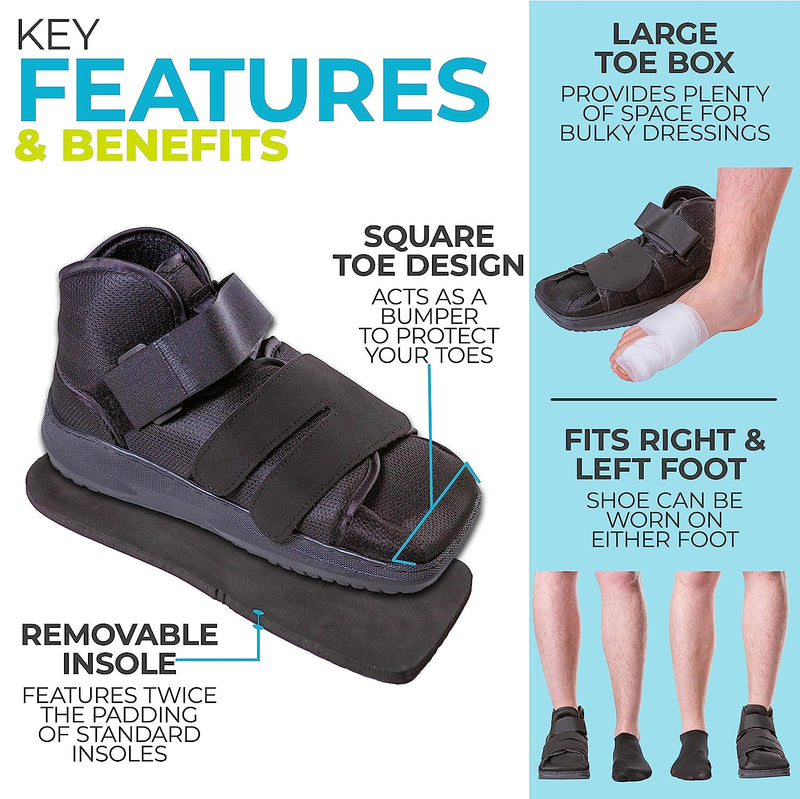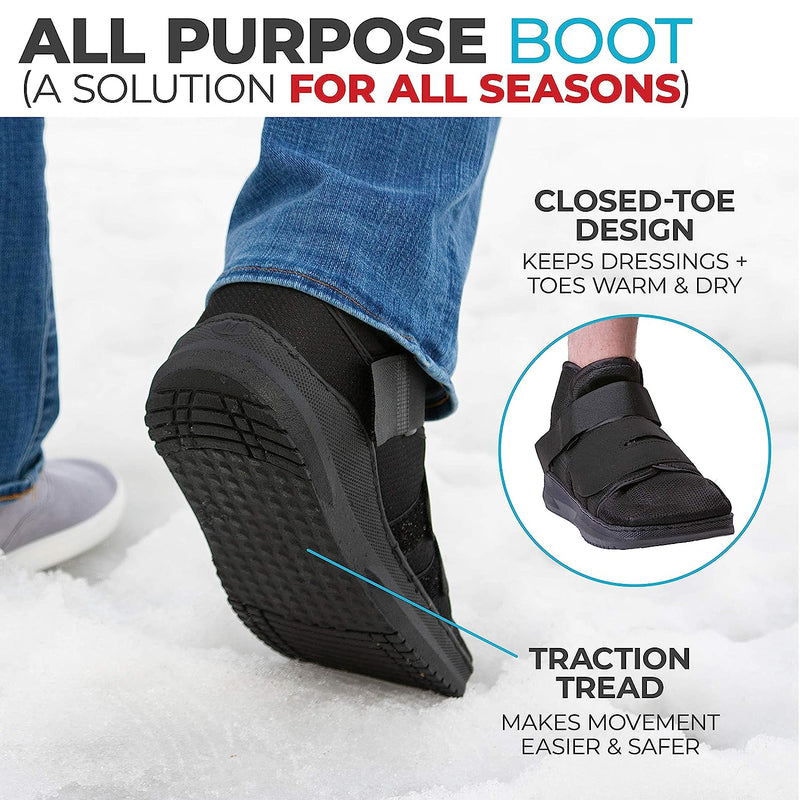 SIZING: Refer to the second image (our size chart) to select your size. Available in sizes Small through XL.

PROTECTION AFTER SURGERY: Protect, support, and treat the toes, foot, ankle or leg from a wide variety of injuries and post-op recovery, keeping a cast or bandages dry and dirt-free.

CLOSED TOE DESIGN: Features a large, closed square toe box, allowing extra room for swelling, bandages, sock, casting, and more. Protect your foot from further injury, infection, or pain.

ROCKER BOTTOM SOLE: Non-skid tread provides extra stability while walking following surgery. The rigid rocker sole supports the arch and promotes a natural gait while walking to help reduce plantar pressure and forefoot or heel pain.

VERSATILE: The lightweight surgical walking boot can be used by men or women on either the right or left foot. Durable, adjustable straps provide a safe and secure fit, accommodating swelling and dressing.