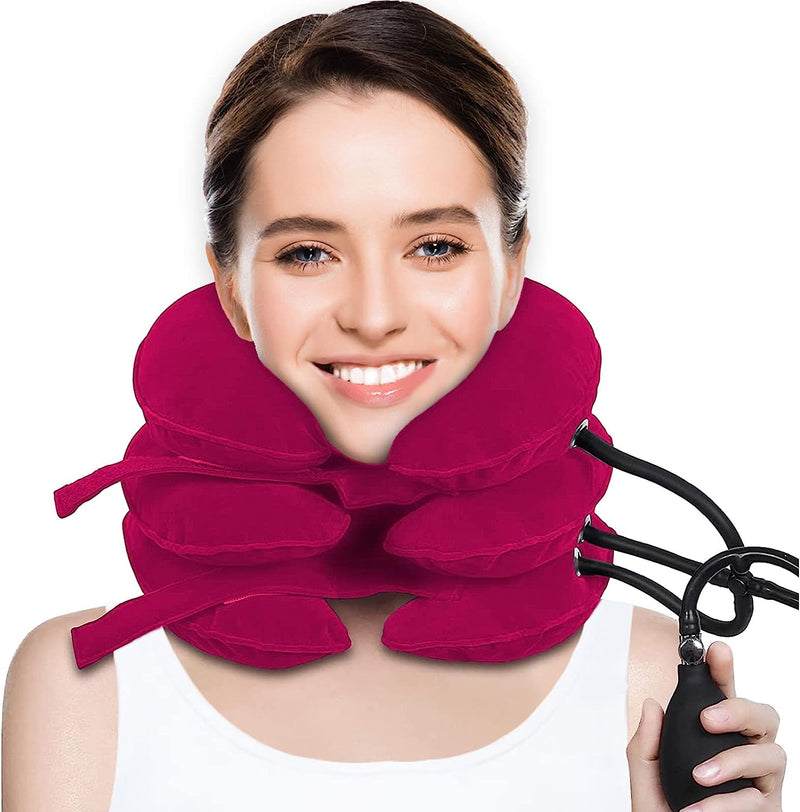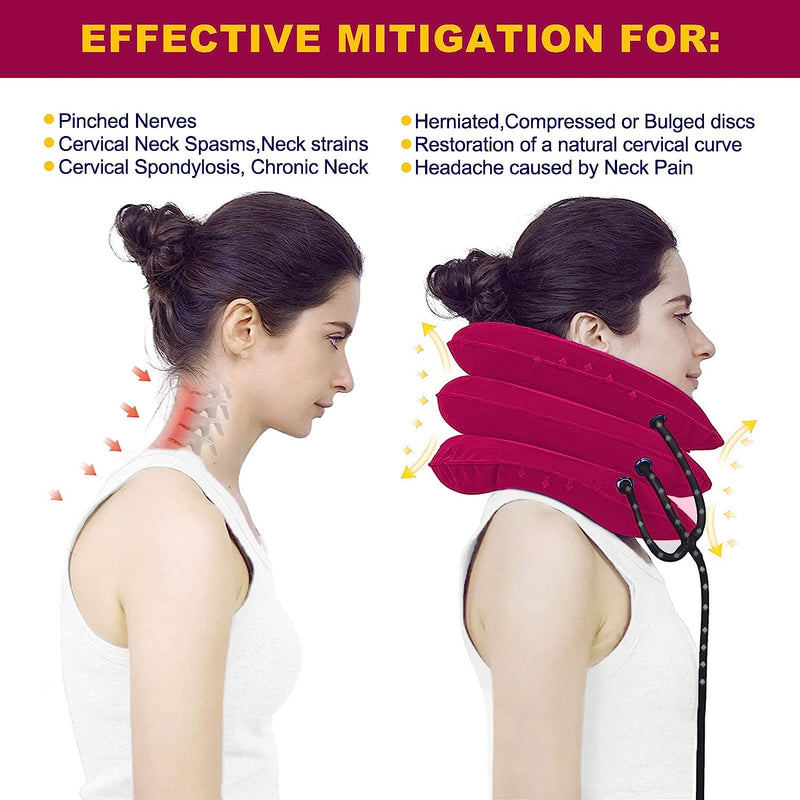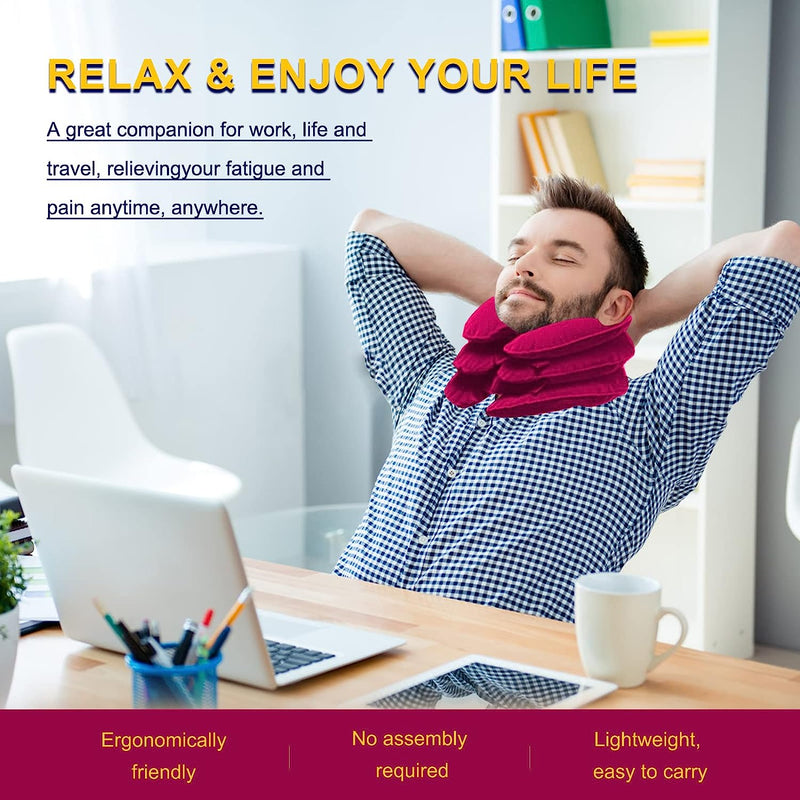 【Adjustable Cervical Traction Device】 - This cervical neck traction device is made of high-quality breathable vegetable fleece, which can freely adjust the support according to the comfort of your cervical spine, helping to neck pain relief, neck stiffness, or neck sprain. It can also correct your neck and incorrect sitting posture, and relieve fatigue and stress at work.

【Ergonomic Design】 - This cervical traction device is ergonomically designed to fit your neck perfectly, making it softer and more comfortable to use. With two Velcro straps, you can freely adjust the tightness that suits you, and you can adjust and fix the neck brace in the most comfortable position for easy stretching and effective pain relief.

【The Chiropractor Recommended Neck Stretcher】 - The inflatable neck stretcher is made of high-quality materials and can effectively provide spinal alignment and chronic neck pain relief. Experience the effects of a physical therapist at home and relieve nervous tension with this easy-to-use neck traction inflatable pillow.

【Triple Leak Protection】 - There are three ways to avoid gas leaks: a ball in the tube, bleed valve, and split three-pipe design. And the neck traction can be inflated at the same time, and the air intake is synchronized. Even with regular use of this neck stretcher cervical traction, no air leaks.

【Easy to Use and Carry】 - The inflatable neck pillow is light and exquisite, and easy to carry, whether you are working, or having a lunch break. Ideal for those with neck pain, neck sprains, neck strain, post-operative rehabilitation, and neck injuries. If there is any quality problem with our cervical traction device, please feel free to contact us, we will solve the problem for you within 12 hours.