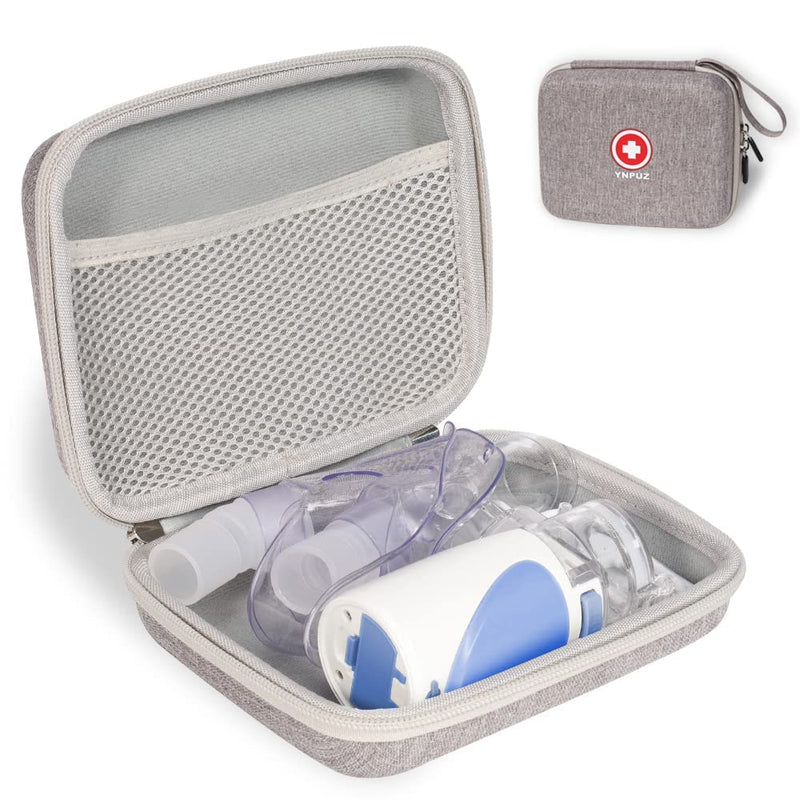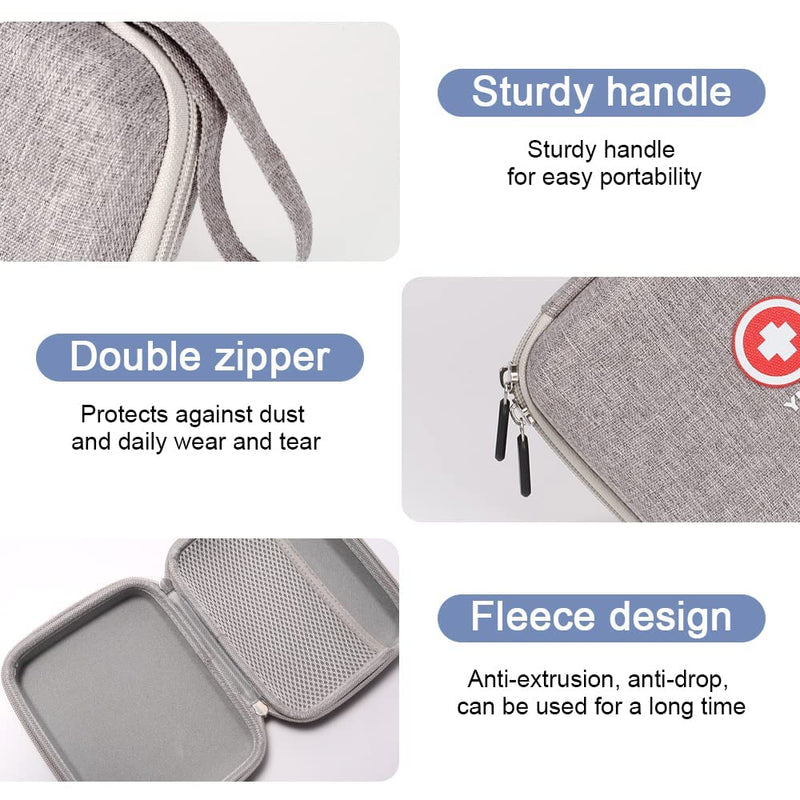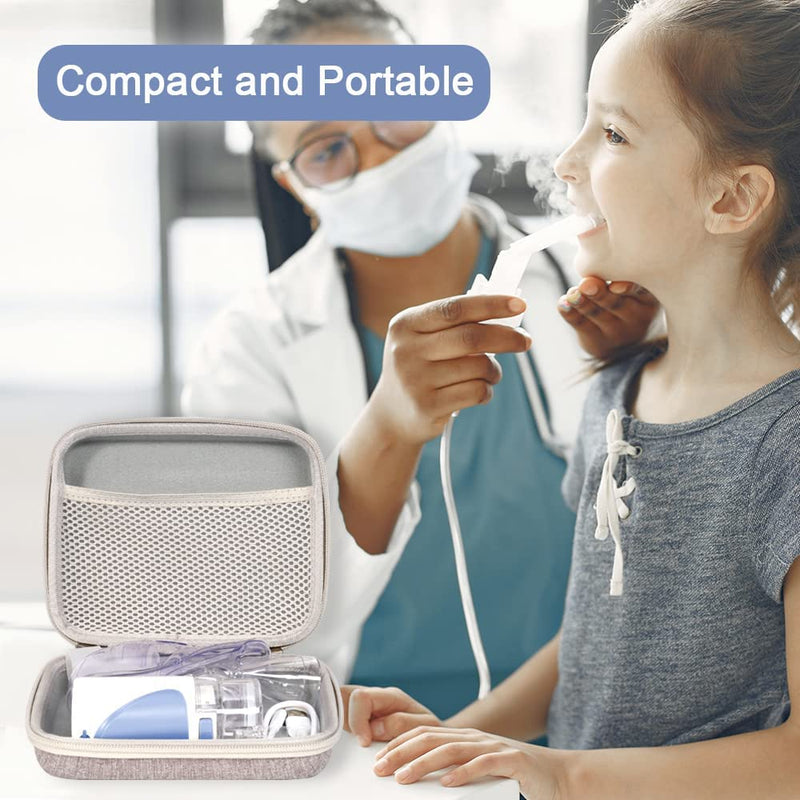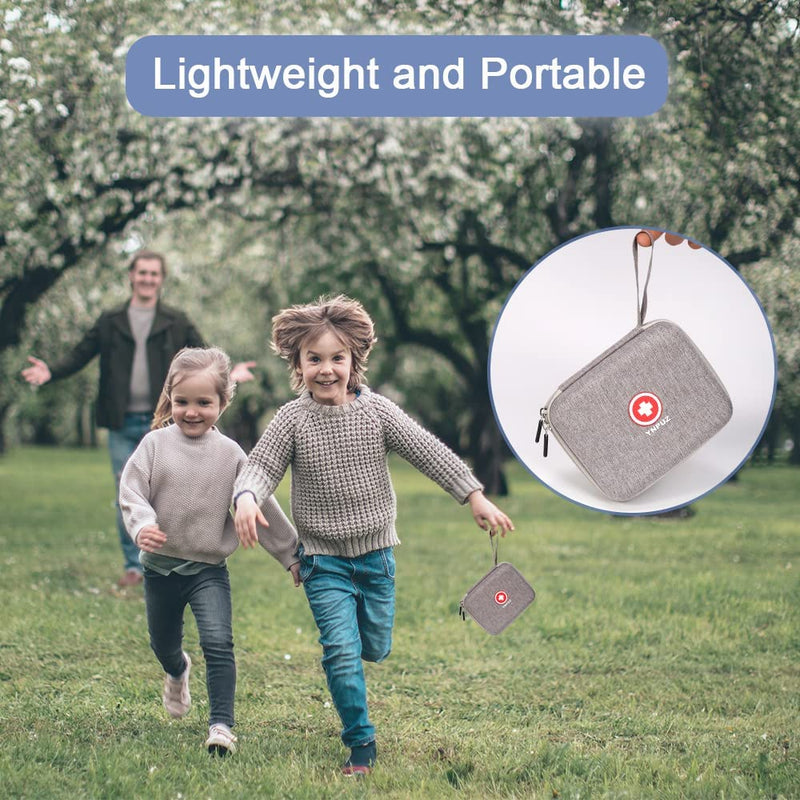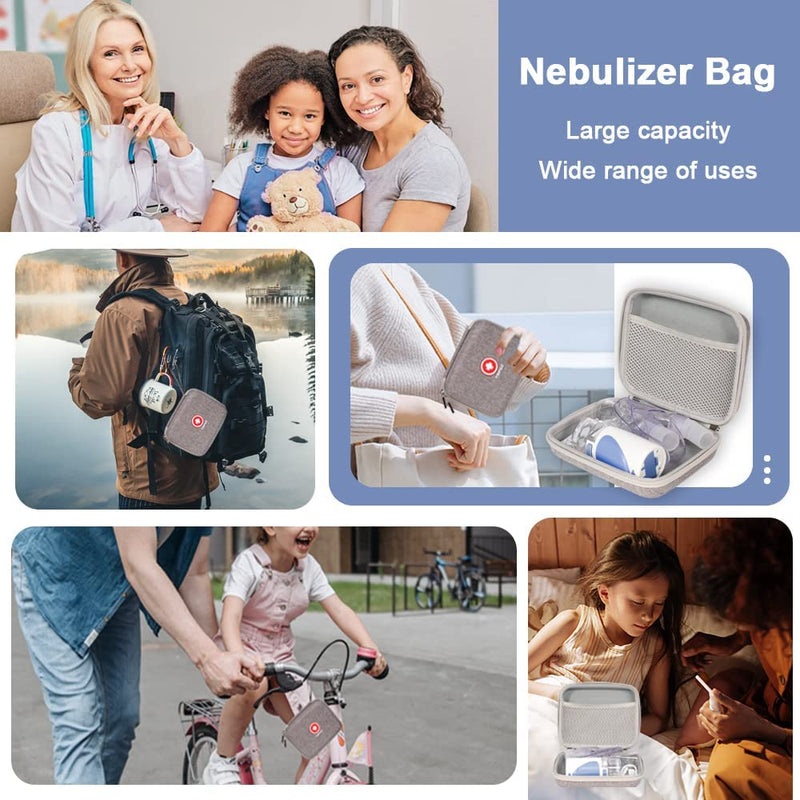 【Case Only】(nebulizer and accessories not included) Keeps all the portable mesh nebulizer and accessories together, convenient to carry. This handheld nebulizer carrying case is compatible with handheld mesh nebulizers with other small accessories, such as nebulizer nozzles, masks, alcohol pads, and more.

【Durable Material】This portable nebulizer bag carry bag is made of durable fabric and hard EVA material, anti-squeeze and shockproof, semi-water resistant, drop-resistant and easy to clear. Without deformation, easy to pack in your suitcase.

【Perfect Protection】 This nebulizer machine for adults and kids storage case comes with a soft lining that prevents the nebulizer supplies and accessories from being scratched. Provides storage protection, and prevents dirt, water drops, impact, and daily wear, making it easy to use your portable mini nebulizer machine.

【 Spacious & Compact.】The nebulizer machine case is featured a zippered mesh pouch for accessories. Such as extra batteries, charging cables, alcohol pads, and other essentials. Keeping everything protected and organized.

【Size】Internal Dimension: 6.1 x 4.7 x 1.7 inch, the mini nebulizer machine case organizer is equipped with a sturdy hand strap, suitable for travel, business, school, and outdoor camping.