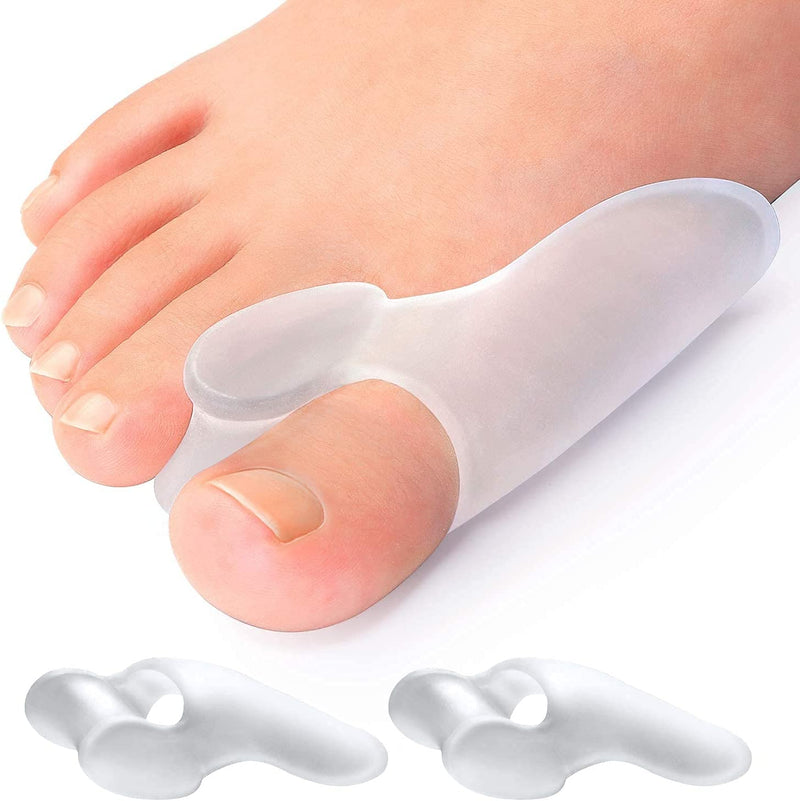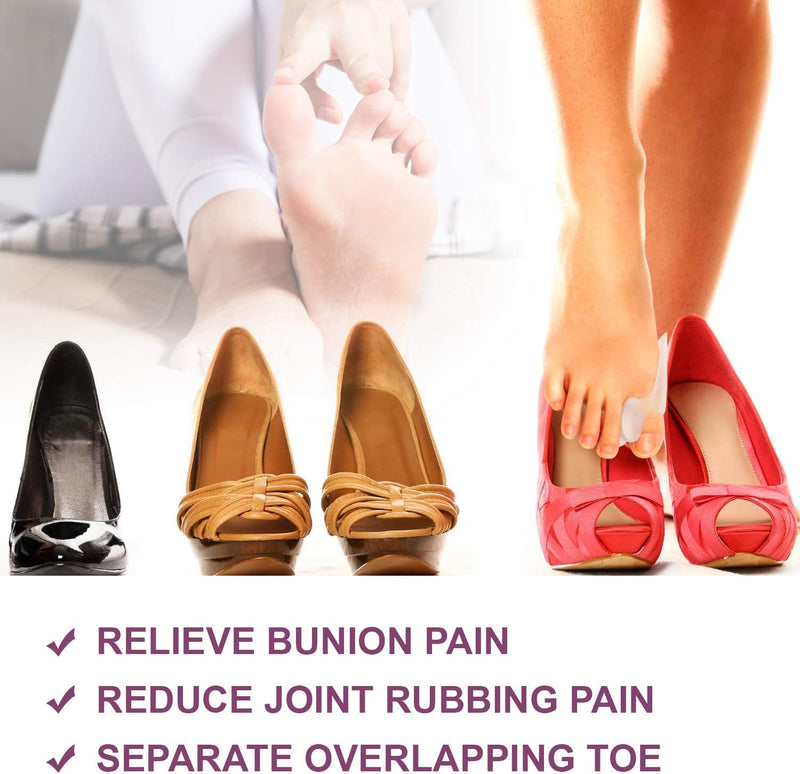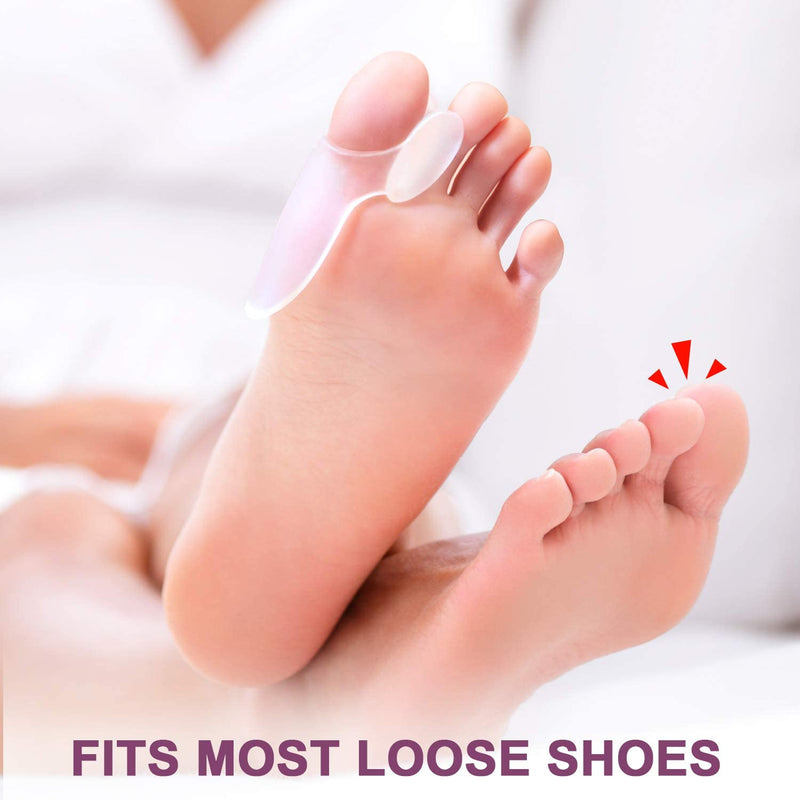 【Protect and Cushion】Bunion pad works to cushion the side of your foot and keeps your foot from friction, rubbing and pressure. The bunion shield covers your bunions, protects and cushions them a whole day.

【Keep toe in correct position】Attached toe separator is designed to keep big toe in the correct position. It prevents the big toe moving inwards, towards the other toes, while the big toe joint is forced outwards. It helps you ease pressure on the bunion, straighten and realign toes, and prevents toes from overlapping.

【Washable & Reusable】Bunion pad is made of soft, durable and flexible gel silicone material, which is odorless and no irritate to your skin. They are washable and reusable. Medium size fits men and women.

【Comfortable Fit】The durable and comfortable gel bunion protector is suitable to most foot. Non-slip design fits over big toe to hold the shield in place. Bunion guards will not slip off when worn on big toes. Bunion cushion fits looser socks and shoes comfortably and allows you to stand or walk for longtime in comfort.

【What you get】The package comes with 10 pieces of bunion pads. Promifun is especially concerned about the quality of the products and customer experience, so if you have any questions, you can feel free to contact us. We guarantee 100% money free back for quality problem item.